Sam Adams Beer Pizza Dough
Sam Adams Beer Pizza Dough is a homemade pizza dough infused with Boston lager flavor and a touch of honey. This is my ride or die, best ever homemade pizza dough recipe. This dough complements and enhances pizza sauces and toppings for incredible flavor combinations with a perfect, chewy crust.
This website uses affiliate links which may earn a commission at no additional cost to you. As an Amazon Associate I earn from qualifying purchases.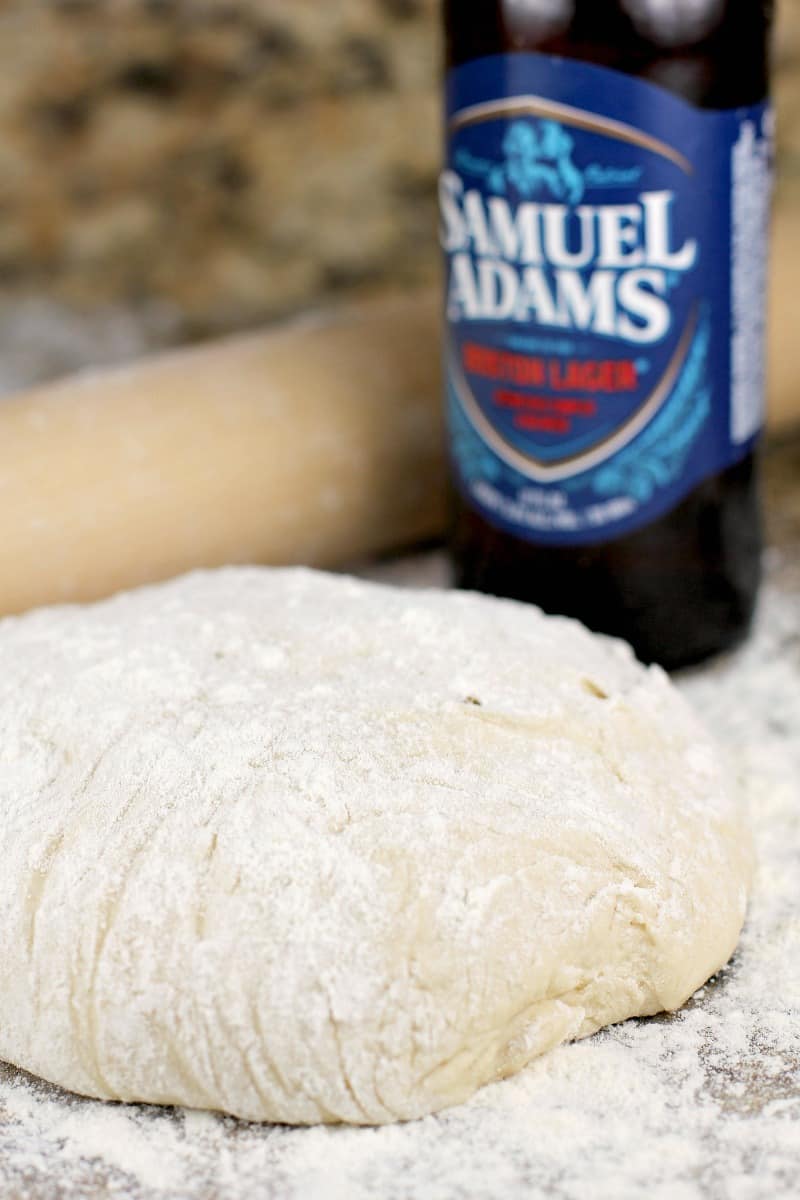 Here on my blog, my pizza obsession has been a longstanding thing, and this is my go-to pizza dough. I love the flavor that it adds to all my crazy pizza ideas.
If there is a way to work beer into a recipe, I will find it. I have brined with it, made barbecue, bread dip, sandwiches… I have even stuck it up a chicken's rear-end. And here and now, I have made pizza with it. If you hear a sense of pride in my writing about this, you would be correct.
Check out these 41 Recipes that Prove Beer is the Best Ingredient.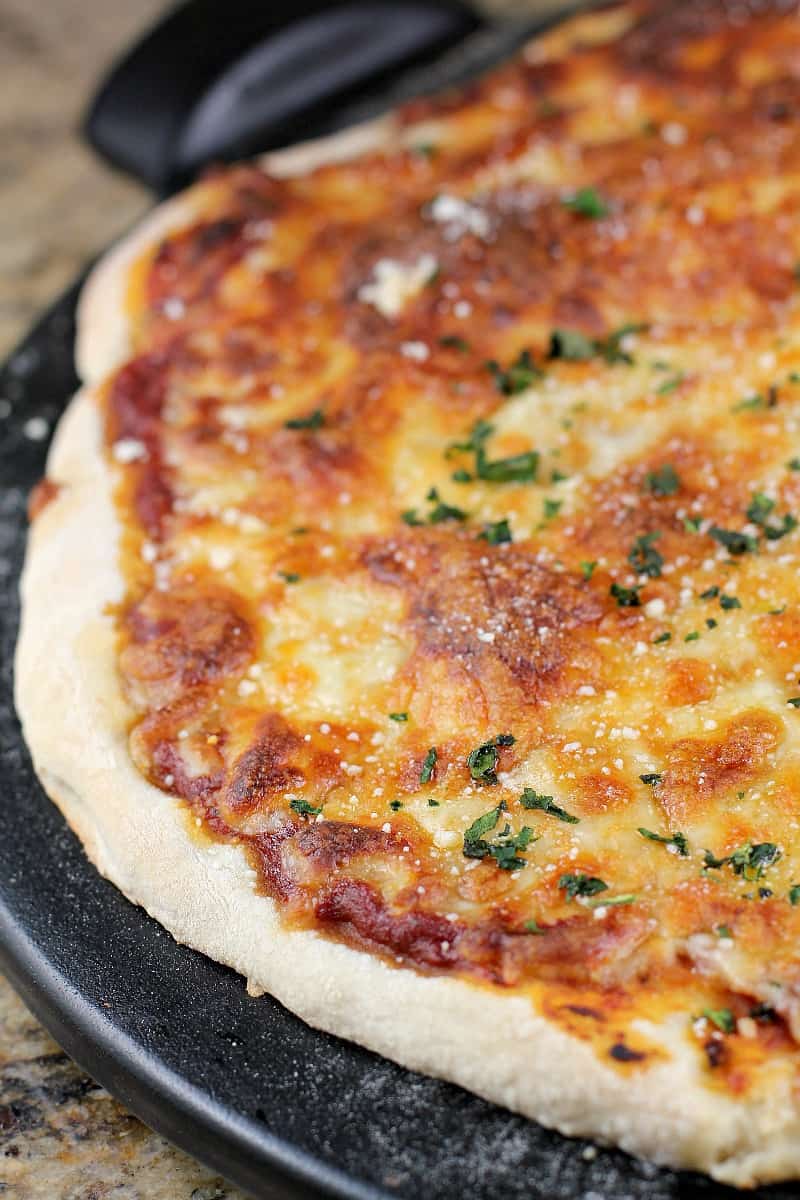 Friday night is generally pizza night in our home, and this is taken pretty seriously. At least by me. Sometimes it is ordering out and sometimes it is using a purchased crust or dough. But every so often I make the dough from scratch, and those nights are extra special.
I have always made a Whole Wheat Pizza Dough that we absolutely love too, but I wanted a basic white dough in my arsenal as well. The beer is just a special touch.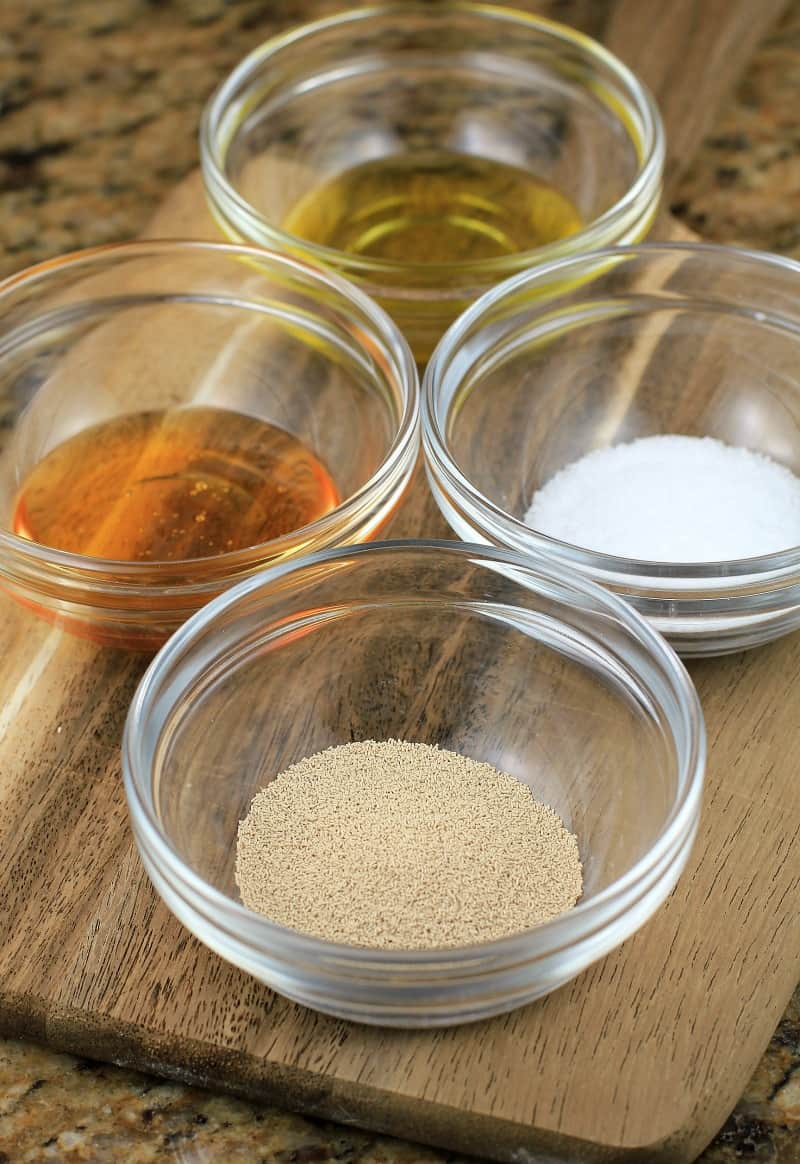 What is Sam Adams Boston Lager?
Produced by the Boston Beer Company since 1984, Sam Adams is a mighty fine beer, that's what it is. An amber, Vienne-style, full-bodied lager. The official beer of Red Sox baseball and a Boston tradition. I'm from there, so I know.
Sam Adams was a founding father for the United States, but he brewed beer. He inherited a brewery from his father in downtown Boston. A fitting face for the iconic brew of Boston.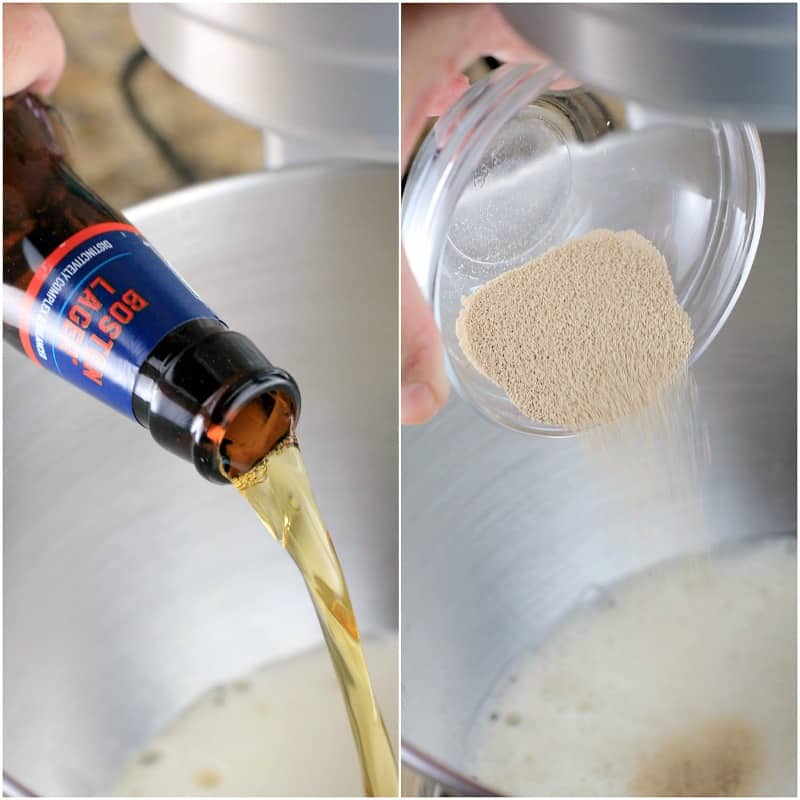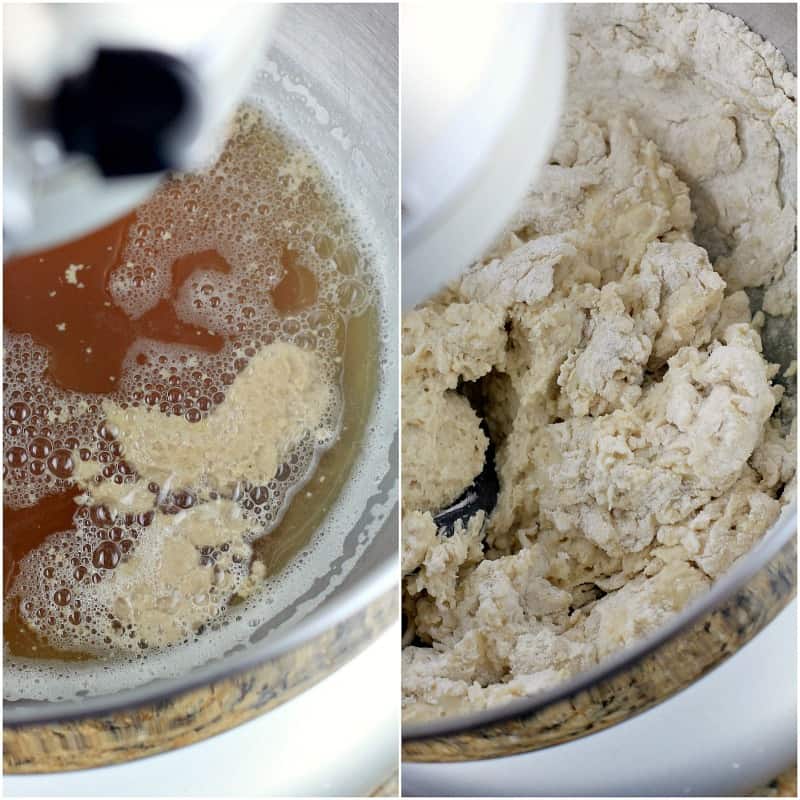 Beer pizza dough ingredients
The ingredients to make homemade pizza dough are generally very simple. My recipe uses flour and salt (as is standard), but then we up the flavor with the rest.
Sam Adams Boston Lager beer. This full-bodied, amber beer brings hoppy flavor that works magic with the yeast.
Yeast. You can use rapid-rise or regular. If using the latter, proof the yeast before mixing the dough.
Honey. For just a touch of sweetness and that amazing flavor that pairs with the beer.
Extra virgin olive oil. More flavor and helps the consistency of the dough.
All-purpose flour. Bleached or unbleached does not matter.
Kosher salt.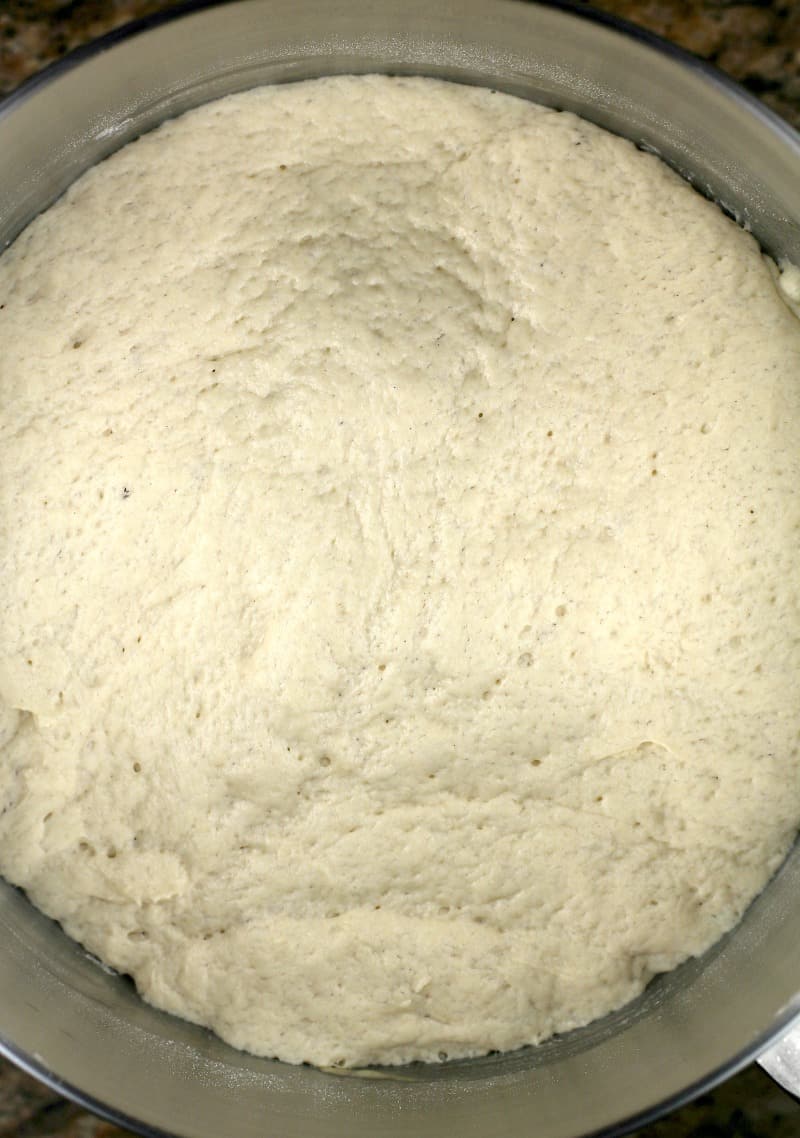 Steps to make homemade pizza dough
Yeast need to wake up and grow, so to make that happen we put the yeast in warmed beer to proof. If using rapid-rise yeast, this really isn't necessary, but I do it for 2 minutes anyway. If using regular yeast, let the yeast sit in the beer 5 minutes before proceeding.
Next, we add the remaining ingredients and knead. A stand-mixer does the work for you if you have one, but if not, a wooden spoon and elbow grease will do the trick. We have to knead to generate gluten and ensure that we end up with a stretchy dough at the end.
Let the dough rise. Put the bowl with the dough in a warm place (such as near an oven), and let the yeast do their thing.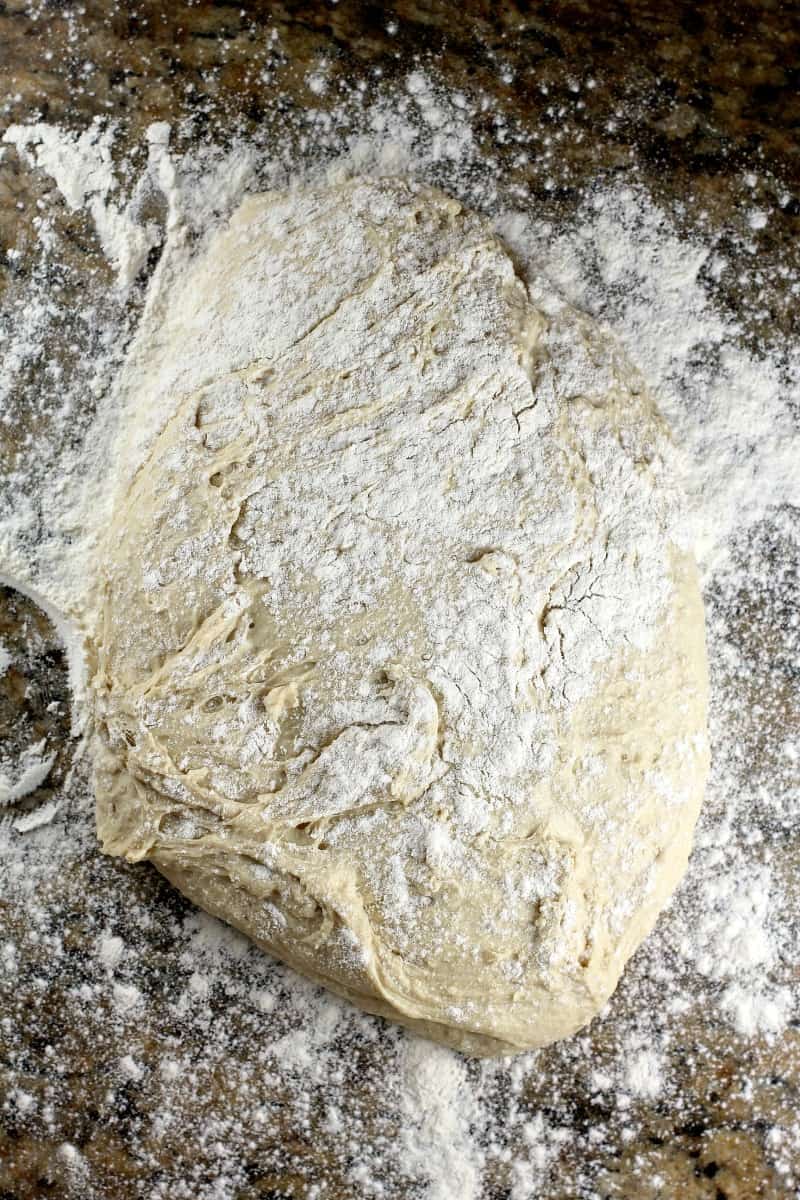 Once the dough has doubled in size, we divide the dough into 2 pieces and knead. This is just a quick knead, 10 turns or so, to get the dough nice and elastic.
Heat the oven with the pizza stone in the oven. Homemade pizza dough can be used on a bake sheet if a pizza stone is not available, but for the best results (and to ensure even cooking), a pizza stone works best. Heat the stone in the oven, then heat 15 minutes more to get it fully good and hot.
While the oven and stone are heating, the dough will rise a bit more – this is intended.
Roll out dough, transfer onto the pizza stone, make your pizza, and bake. Ten minutes or so in a 425 degree oven usually does it.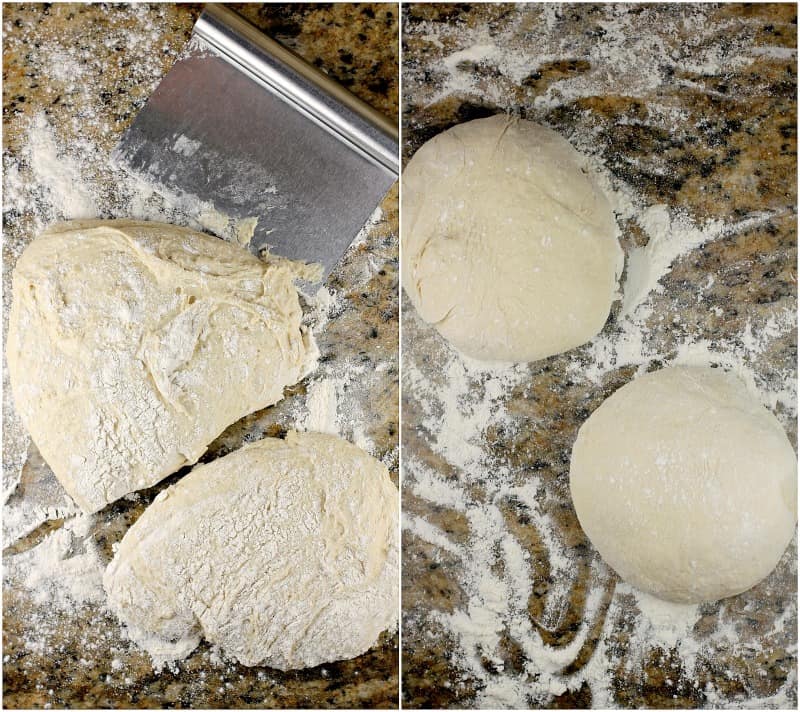 Can beer pizza dough be made in advance?
Yes. Once the dough has risen, been divided, and formed into balls, separately wrap with plastic wrap or put in resealable bags. Refrigerate until use, 1-2 days. When ready, take the dough out of the refrigerator and proceed.
Rapid-rise or regular yeast?
You can use either. The only difference is that rapid-rise yeast does not need to proof. If using regular yeast, proof the yeast in the warm beer 10 minutes before adding the remaining ingredients.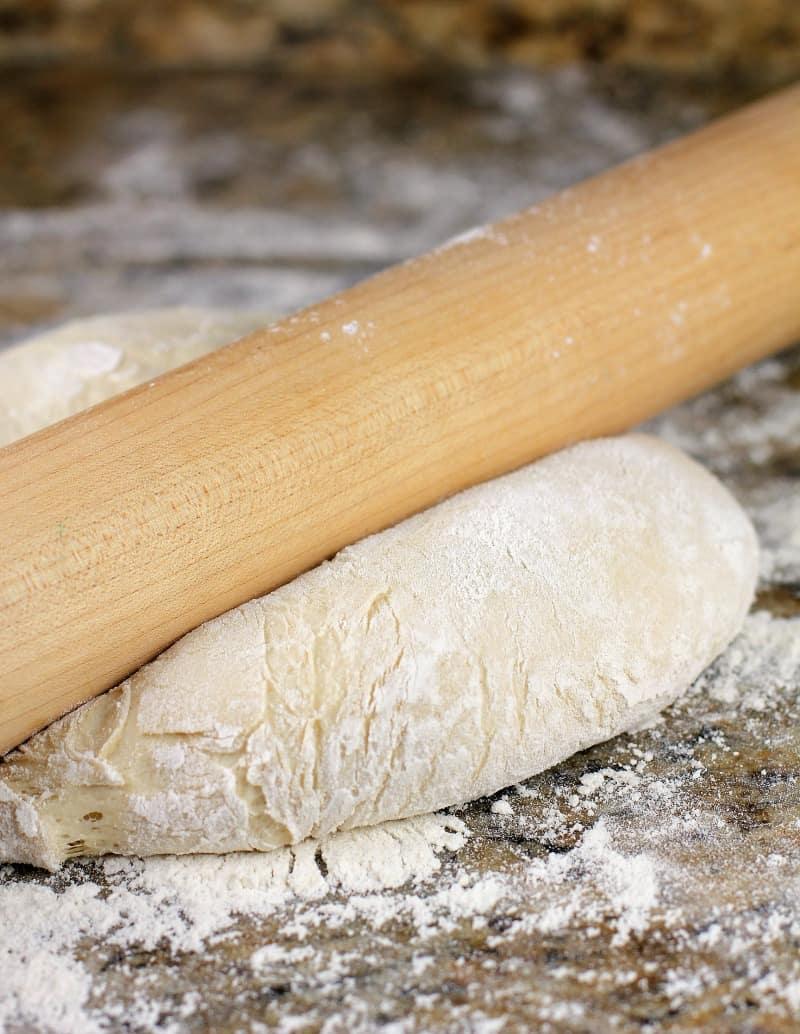 Pizza tips
If you love you make pizza at home, I highly recommend investing in a stand-mixer and pizza stone. The mixer does the kneading for you. The pizza stone ensure the crust cooks all the ways through.
Roll the dough on a well floured surface (like a clean counter-top). Then drape the dough over the rolling pin to easily transfer to the pizza stone.
Once the dough is put on the pizza stone, the underside will start cooking at the point. So work a little quickly to get it shaped how you want before getting toppings on.
Check on your pizza after 5 minutes of cooking and if the top is getting golden too quickly, reduce heat to 425°F or even 400°F. This gets the crust and ingredients to cook through and prevent the top from burning.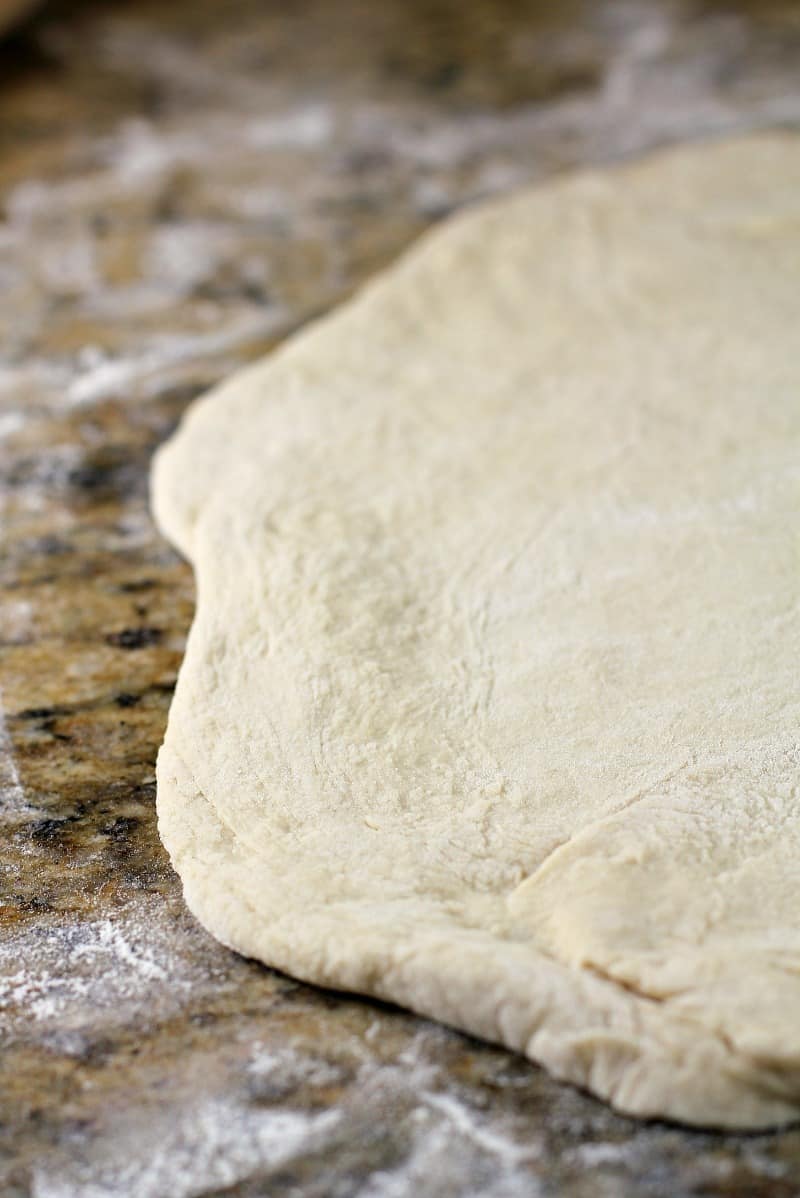 Pizza recipes using Sam Adams Beer Pizza Dough
Also check out my Homemade Pizza Sauce with wine and garlic.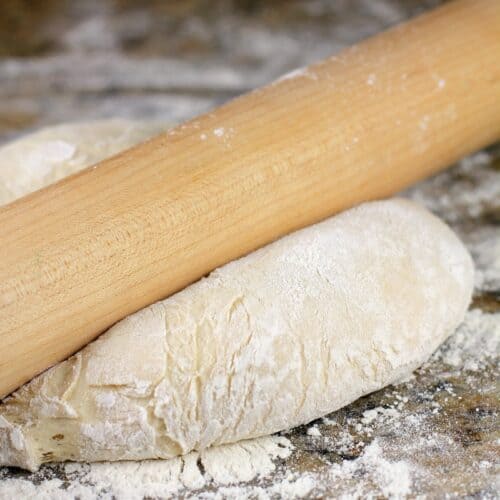 Sam Adams Beer Pizza Dough
Sam Adams Beer Pizza Dough is a homemade pizza dough with Boston lager and a touch of honey. This is my ride or die, best ever pizza dough recipe.
Instructions
Sit the beer in a bowl full of hot tap water 5-10 minutes to warm.

In the bowl of a stand mixer fitted with the dough hook, add the beer and yeast. Proof 2 minutes (5 minutes if using active dry yeast).

Add the honey and olive oil. With the mixer running on "stir", add the flour and salt. Knead the dough 10 minutes.

Cover the bowl with a double layer damp paper towels and put in a warm place for the dough to rise until doubled, 1-½ to 2 hours.

Turn the dough out on a floured surface and divide into 2 portions. Knead each 10 times to get it good and elastic.

Put the pizza stone in the oven, and heat oven to 450°F. Heat another 15 minutes to ensure the pizza stone is fully heated. While the oven is heating, the dough will rise a bit more.

Using a rolling pin, roll out one piece of dough into a 12- to 14-inch round. Move dough to the pizza stone and add toppings.

Reduce oven temperature to 425°F and bake for 10-12 minutes until crust is cooked through. Yields dough for 2 pizzas.
Notes
See the body of the blog post for details and tips not in the recipe card.
Nutrition
Calorie count is purely an estimate calculated using an online application to serve as a guide and not to be taken as accurate nutritional information. Percent Daily Values are based on a 2,000 calorie diet.
Tried this recipe?
Leave a comment below and let me know!