Tomato, Basil & Boursin Pizza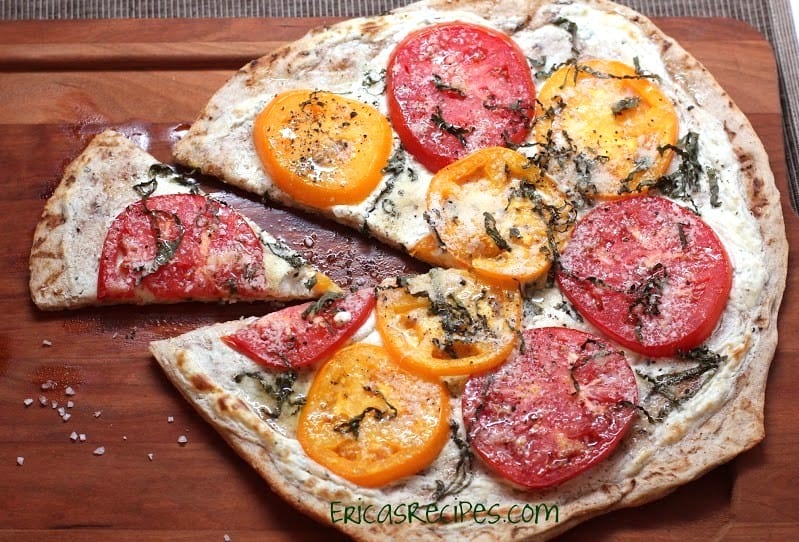 We are heading out tomorrow for a family weekend away, and I needed to make something quick tonight while packing and such. That, and I just wanted a new excuse to cook with Boursin cheese.
Tomato, Basil & Boursin Pizza
1 thin, precooked pizza shell (I get mine at a local gourmet shop. They are The Pizza Gourmet, Wood Grilled Pizza crusts, but any crust you like will do)
1/2 tub Light Boursin Cheese
2 T milk
2 tomatoes
1/4 c fresh basil leaves, sliced chiffonade
good quality extra virgin olive oil, for drizzling
1/4 c freshly grated Parmiggiano-Reggiano
sea salt, for sprinkling
fresh cracked pepper
Heat oven to 425F with a pizza stone in the oven. Heat an additional 15 minutes to make sure the stone is well heated.
Slice the tomatoes into 1/2-inch slices. Press the slices gently between paper towels to remove excess moisture.
In a small bowl, whisk together the Boursin and milk.
Working quickly, remove the pizza stone from the oven and place on the stove-top. Lay on the pizza crust. Spread the Boursin sauce over the crust, then layer the tomatoes and basil. Sprinkle with parmesan, sea salt, and pepper.
Put the pizza stone and pizza back in the oven and bake ~10 minutes until crust is toasty and Boursin sauce is very lightly browned. Remove from the oven.
To serve, drizzle pizza with olive oil and slice into 8 sections. Serves 4.
~✿♥✿~
Basil from my garden!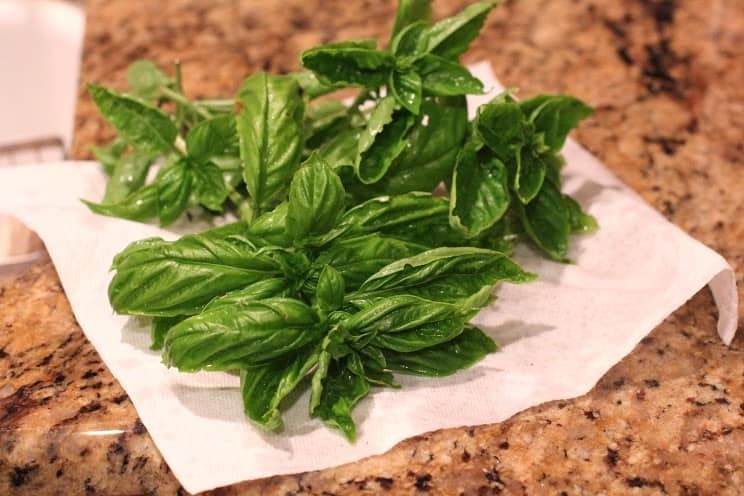 Removing the excess moisture…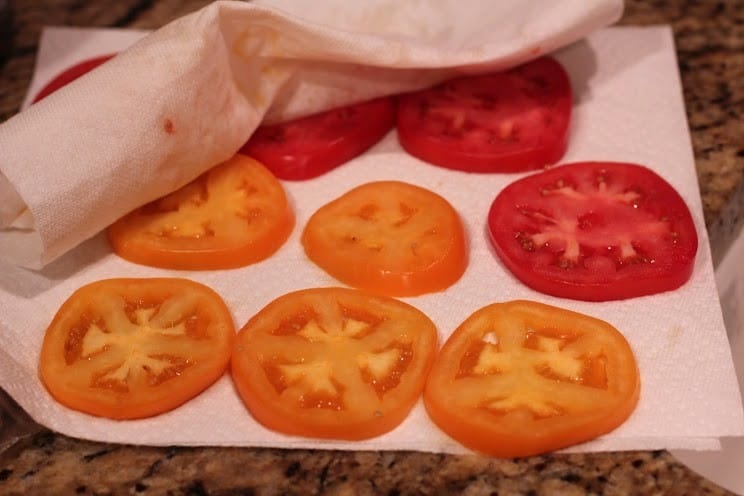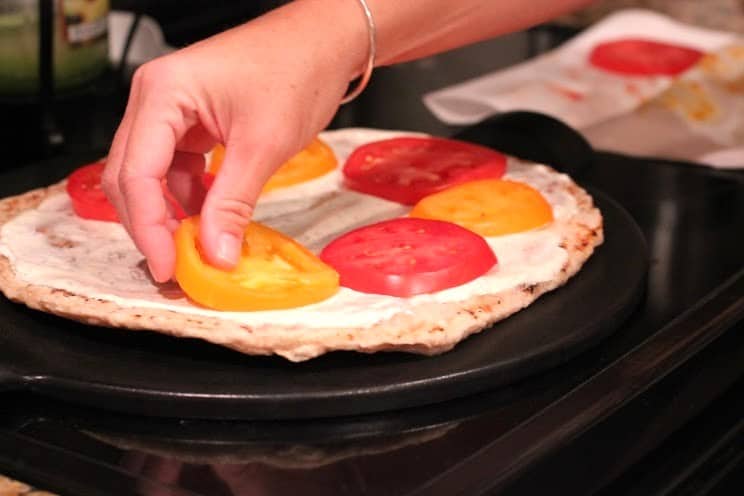 SO YUM!