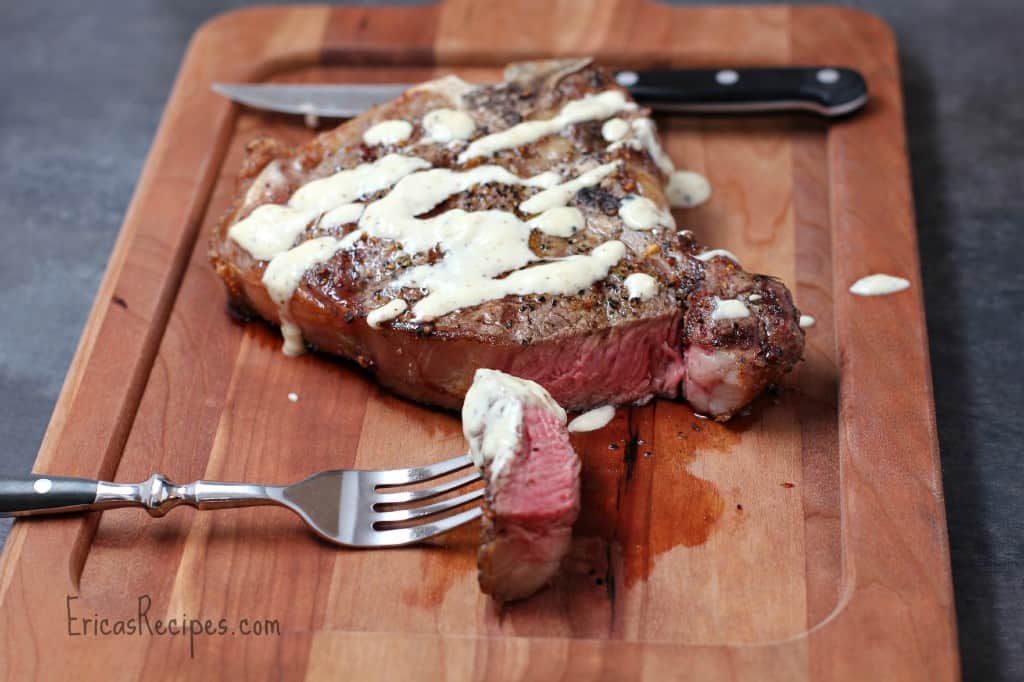 Somewhere on the coast of Maine – about midway up, there's a restaurant that serves filet mignon three ways. And one of the ways was with a sauce similar to this recipe spooned over. I grill steak often, but when I want to make it just a little more special, I make this sauce with it.
Grilled Steak with Horseradish Dijon Cream 
Horseradish Dijon Sauce:
1 c whipping cream
1 1/2 T horseradish
1 t country-style dijon mustard
1/4 t kosher salt
1/8 t fresh cracked pepper
Cook the cream over medium heat ~10 minutes until thickened. Stir in remaining ingredients. Cook 2 minutes to warm through and combine flavors. Serve spooned over steaks.
~✿♥✿~