Turkey, Mushroom, and Fontina Panini with Arugula Aioli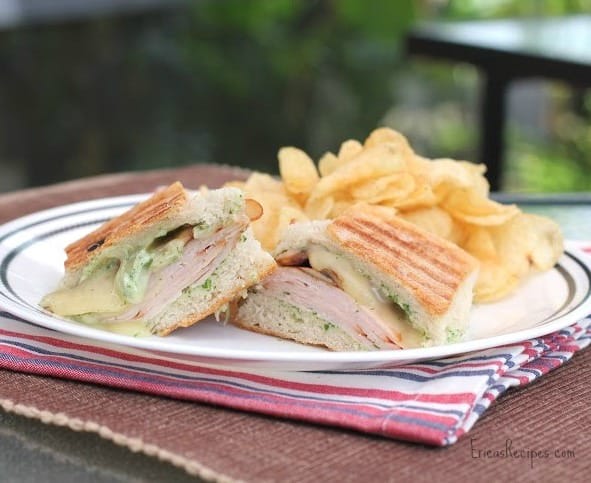 My daughter and I were back to school shopping last week and stopped for lunch at a favorite local restaurant. The D.I.G. restaurant in Melbourne, FL, opened recently, and we love that they buy all their produce locally. That and the fact that the food is really very good.
I had a panini and I about DIED it was so good. However, despite my euphoria, there was one teensy issue – not that I'm THAT much of a food snob (though I completely own my proclivity to foodie snobbery) – but, if you put arugula in a panini, it will get slimy.
On the other hand, if you stick the arugula in an aioli, that problem is solved! This sandwich is so delicious – thank you D.I.G. for the inspiration!
Here is the prepared Arugula Aioli…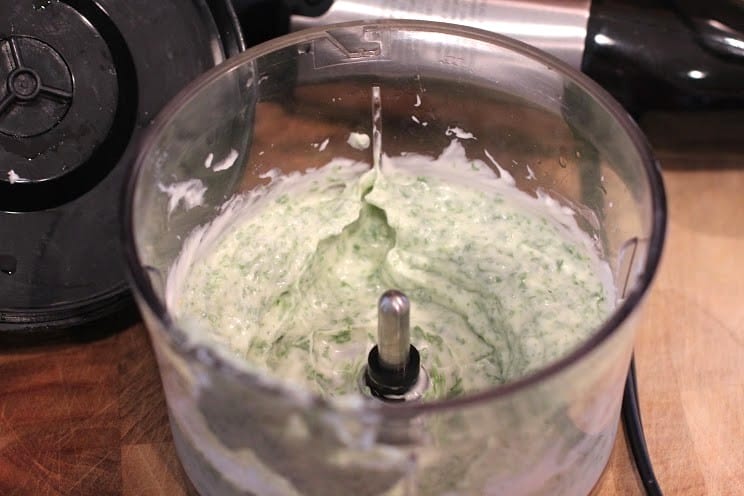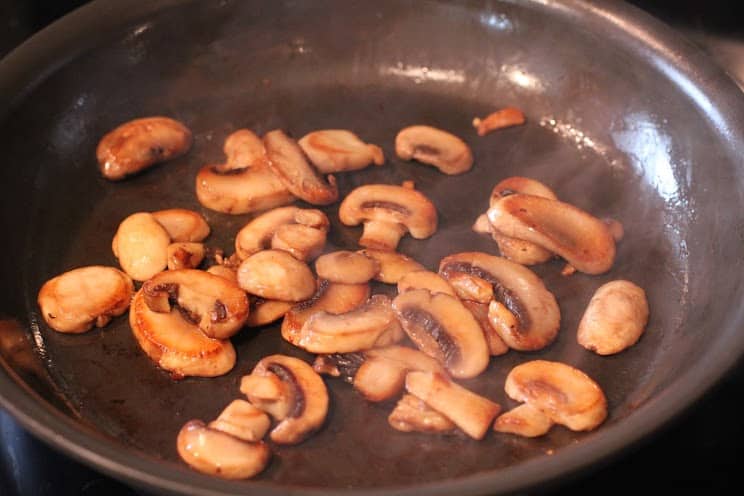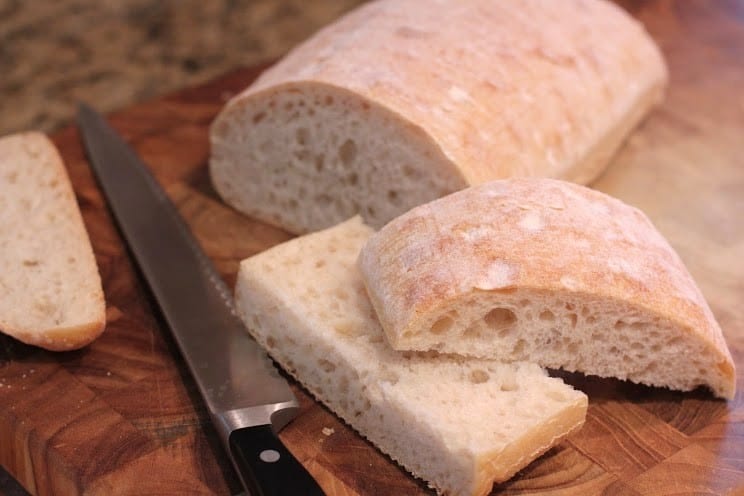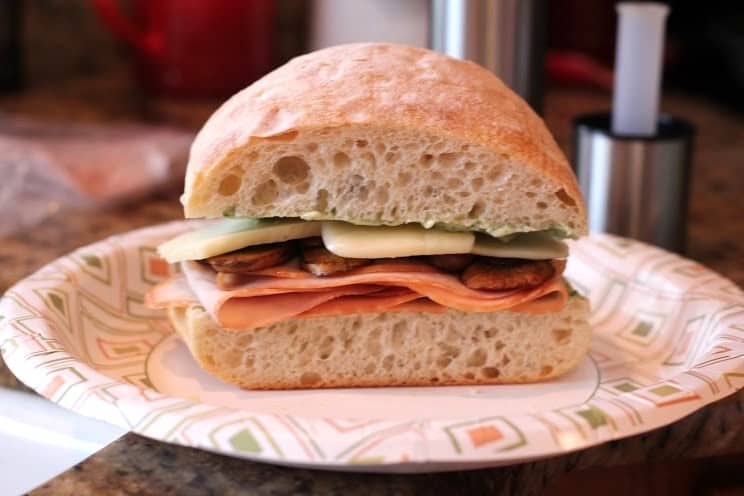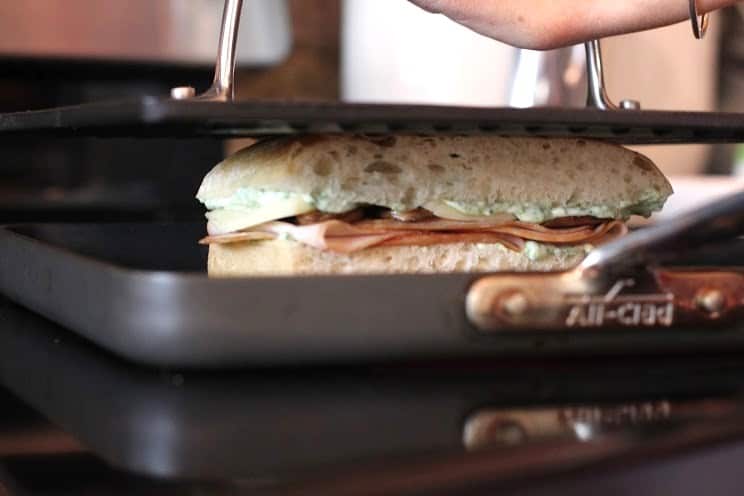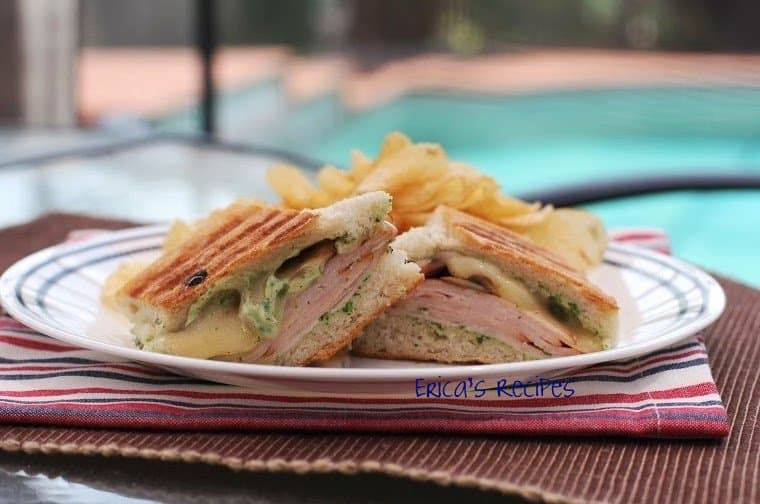 Turkey, Mushroom, and Fontina Panini with Arugula Aioli
½ c mayonnaise (I use Hellman's Olive Oil mayo – it's not so damaging)
½ c packed arugula
¼ t fresh lemon zest
½ t extra virgin olive oil
pinch kosher salt
4 oz mushrooms, sliced
1 T unsalted butter
1 loaf ciabatta bread
1/2 lb deli turkey meat
4 oz fontina cheese (can substitute Swiss or gruyere), sliced
In a small food processor or chopper, blend the mayo, arugula, olive oil, and lemon zest, to make the aioli.
In a medium saute pan over medium-high heat, brown the mushrooms in the butter until golden. For more detailed instructions on How to Brown Mushrooms, click here.
Slice the bread into 4 portions to make sandwiches. Spread aioli on both sides of the bread. Layer turkey, mushrooms, and cheese, in between the slices to make the sandwich. Heat a panini pan or press. Spray the outsides of the sandwich with cooking spray (I use olive oil in an oil mister), and cook the sandwich, pressing, until toasty. If panini doesn't heat all the way through, you can give it a quick 20 second zap in the microwave to finish and get the cheese melty! Serves 4.
~✿♥✿~