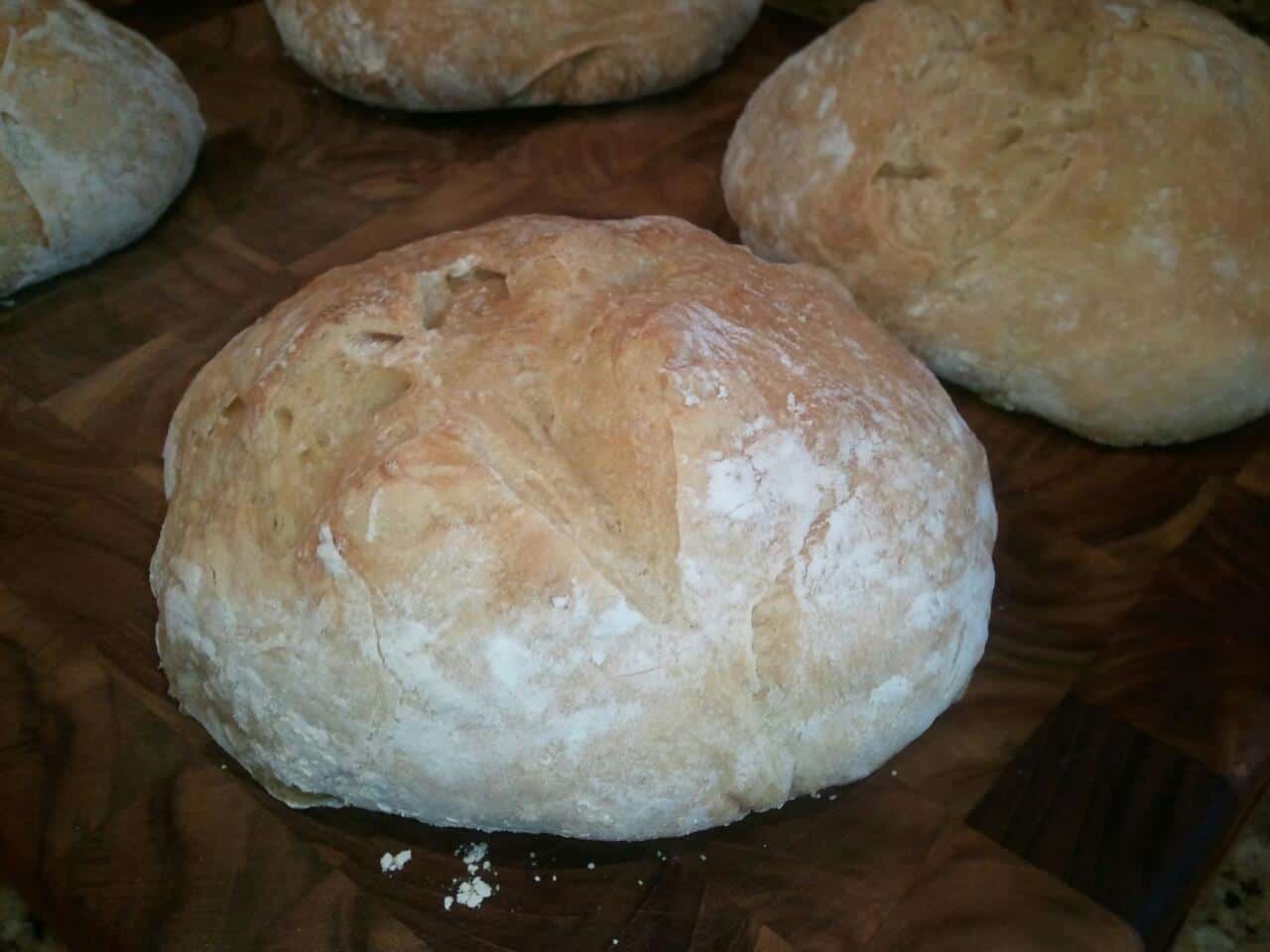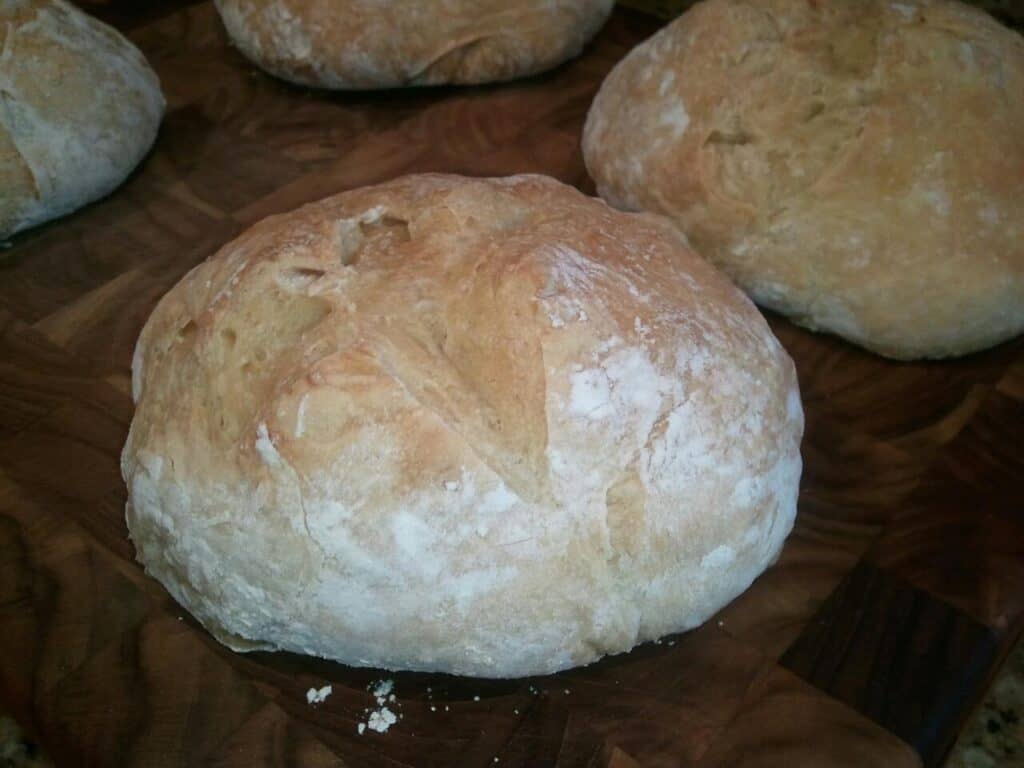 I love love love bread, and this recipe is as good as any restaurant bread I've ever had. I make 4-5 small-ish loaves, wrap each in foil after baking, and freeze them individually. Then I can just throw one in the oven any night we want bread – easy! I adapted this recipe from the famous one in "Artisan Bread in Five Minutes a Day" by Jeff Hertzberg and Zoe Francois – I found I preferred it after I had reduced the salt and used bread flour instead of all-purpose.
Crusty Artisan Bread
3 c lukewarm water (~100F)
1 ½ T granulated yeast
1 T kosher salt
6 ½ c or 884g bread flour
Add the yeast to the water in a large bowl. Let the yeast proof 5 min.
Mix in the flour and salt. Add all of the flour at once. I do this in my stand mixer fitted with the dough hook, but you can do it by hand with a wooden spoon. You're finished when everything is uniformly moist, without dry patches. It takes a few minutes and will yield a dough that is wet and loose enough to conform to the shape of its container. Cover bowl with a moist cloth or paper towels and let rise 2 hours.
Turn the dough out onto a floured surface or counter. Divide the dough into 4-5 pieces, adding more flour as needed so it won't stick to your hands. Gently stretch the surface of the dough around to the bottom on all 4 sides, rotating the ball a quarter-turn as you go to form the loaf. The bottom of the loaf may appear to be a collection of bunched ends, but it will sort itself out during resting and baking. The entire process should take no more than 30-60 seconds. Dust the tops of the loaves with flour. Rise ~40-50 minutes.
Meanwhile, put an empty tray for holding water on the lowest shelf in the oven. Put a pizza stone on the middle shelf. Preheat oven to 450F.
Sprinkle cornmeal on the preheated pizza stone. Put a loaf or two on the stone. Slice a couple slashes on top of each loaf with a serrated knife. Pour a cup or two of water into the bottom tray, and close the oven to trap the steam.
Bake 30-40 minutes until the crust is nicely browned and firm to the touch.
~✿♥✿~