Roast Asparagus with Cashew Butter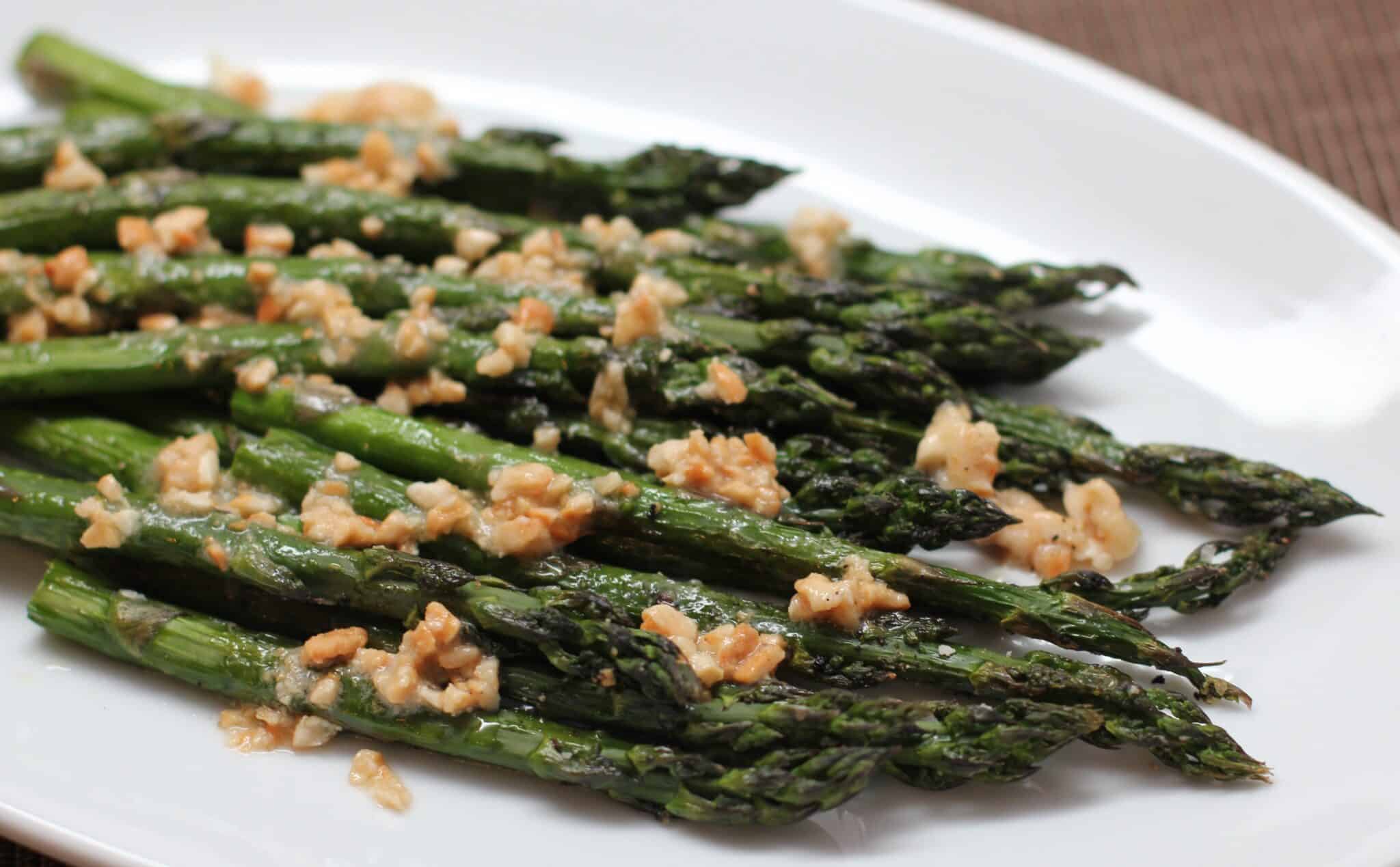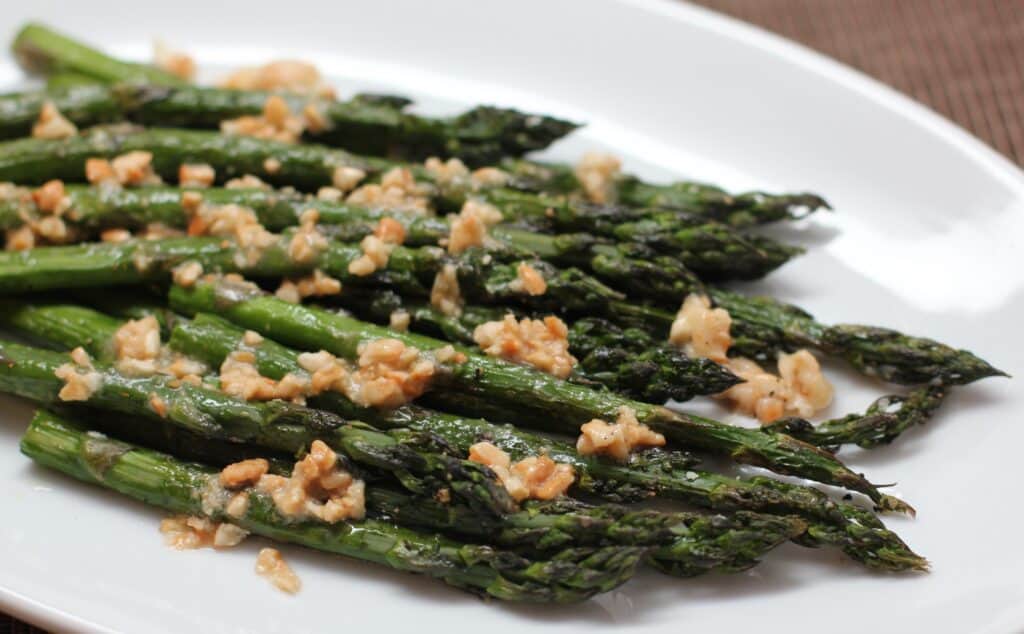 Here is one of my favorite sides. It is really easy, but so elegant and delicious! So, if I'm making a dish that is complicated at all, I'll often make this to with it 🙂
Roast Asparagus with Cashew Butter
2 T unsalted butter, softened
2 T chopped cashews
1 lb asparagus spears
extra virgin olive oil
kosher salt
fresh cracked pepper
In a small bowl, use a fork to combine the butter and cashews. Refrigerate at least 1 hour for the flavors to blend.
Preheat oven to 425F.
Snap off the tough ends of the asparagus. Put the spears on a baking sheet. Drizzle with olive oil and season with salt and pepper. Toss with your hands, then spread them out in a single layer. Roast in the oven for ~10 minutes until tender.
Put the asparagus in a serving dish, then spoon butter over to melt! Serves 4-6.
~✿♥✿~