Mini Pretzel Bread Pigs in a Blanket with Red Currant Dip
Mini pigs in a blanket with salty pretzel bread and a sweet dip with red currant jelly, mustard, and honey are perfect party finger food. With just a little more effort than using canned crescent dough, these pretzel dogs are so much more impressive for finger food for a party or football food.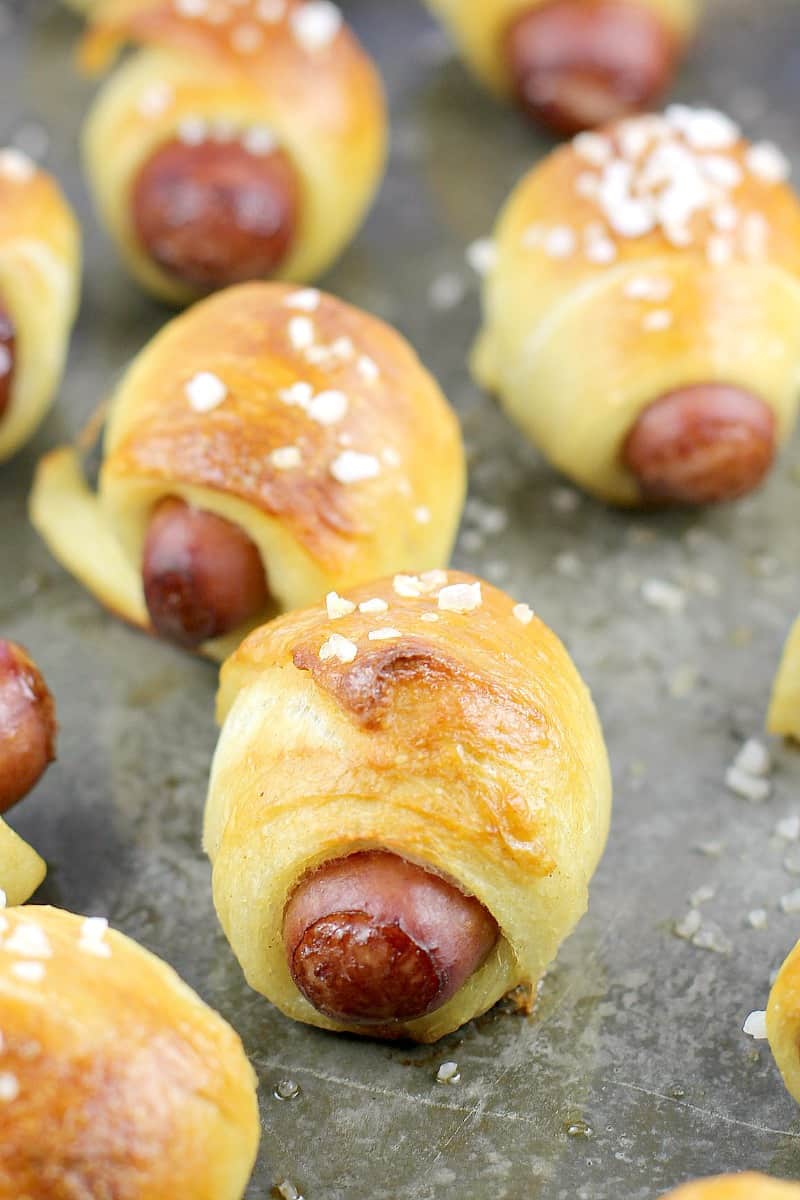 Making lil smokies pigs in blankets is such a dug-in habit of mine, especially as football food, and I have always make them pretty much the same way:
Cut pillsbury crescent dough.
Roll mini hot dogs in the dough pieces and bake.
Serve with honey mustard and barbecue sauce.
For Years. And everyone always loves them. But, to be truthful, they're not that imaginative.
SO, I finally decided to do my pigs differently and make up a recipe that is kinda-sorta-just as easy, but BETTER and TASTIER and makes me happier because people love them even more.
My Love Language is Words of Affirmation. I'm here for the praise.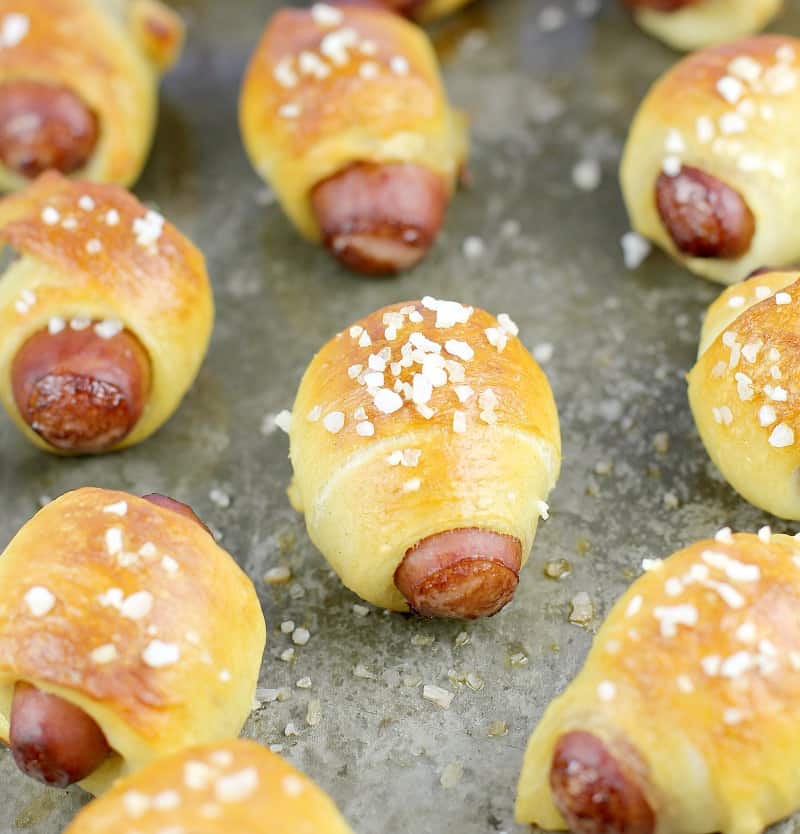 And so here we are. These pretzel dogs are everything I hoped they would be, and I got the exact reactions back from those (my family) I tested on that I was hoping for.
What are the steps to make the pretzel bread?
HA!! Pretzel bread is no different from any other bread except for the step where we give it a quick simmer in hot water with baking soda. Like, 20 seconds in this case.
That's it. Other than that pretzel bread is actual bread.
So, all I did for this recipe was buy fresh pizza dough in the bakery of my grocery store and it worked perfectly. It was so easy, as easy as using crescent dough… Almost, anyway. In the same ballpark of recipe easiness yes.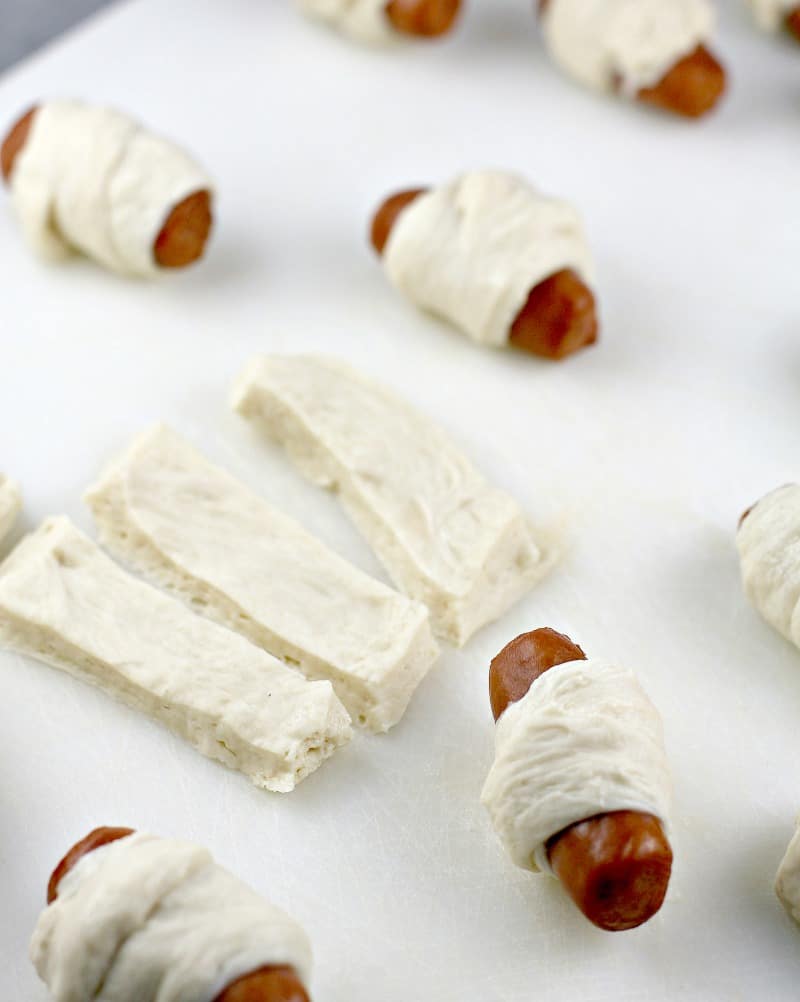 If you can't find fresh pizza dough, you can make pretzel bread dough using my recipe, and I can vouch that my recipe works for buns and rolls and for wherever you want pretzel bread to take you.
But for THIS recipe (and I'm specifically addressing You, Mr. Internet Question Asker-er), purchased pizza dough can be used to make pretzel dough wrapped mini wieners. But I cannot comment on if it can be used to pretzel-bread-anything-else.
The rest of this recipe is totally normal but the way, run-of-the-mill making mini pigs in a blanket sort of stuff.
Except also we make a sauce. And it is worth it.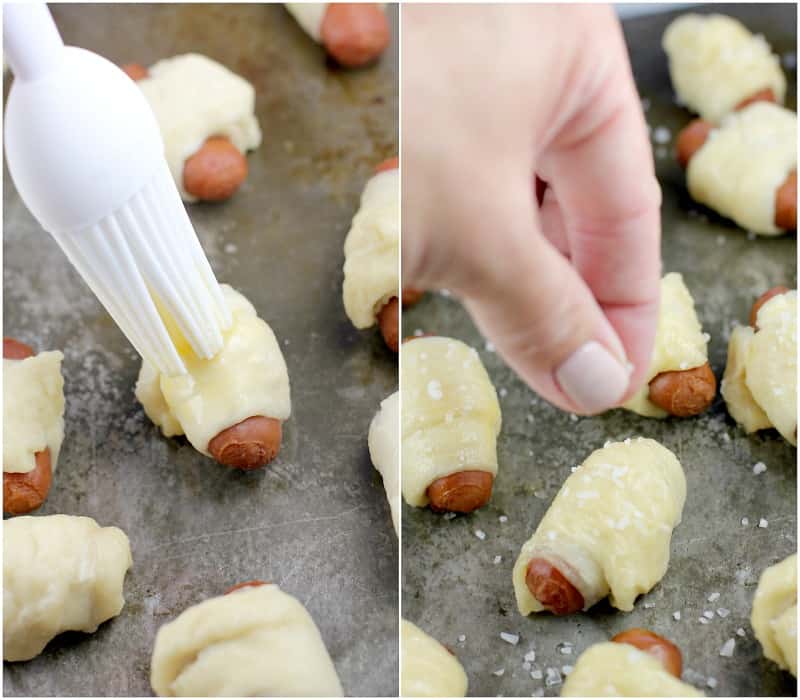 What are the ingredients for the sweet Red Currant Sauce?
Dijon
whole grain mustard
honey
red currant jelly
That's it. And nothing fancy either – we just put the ingredients in a bowl and combine.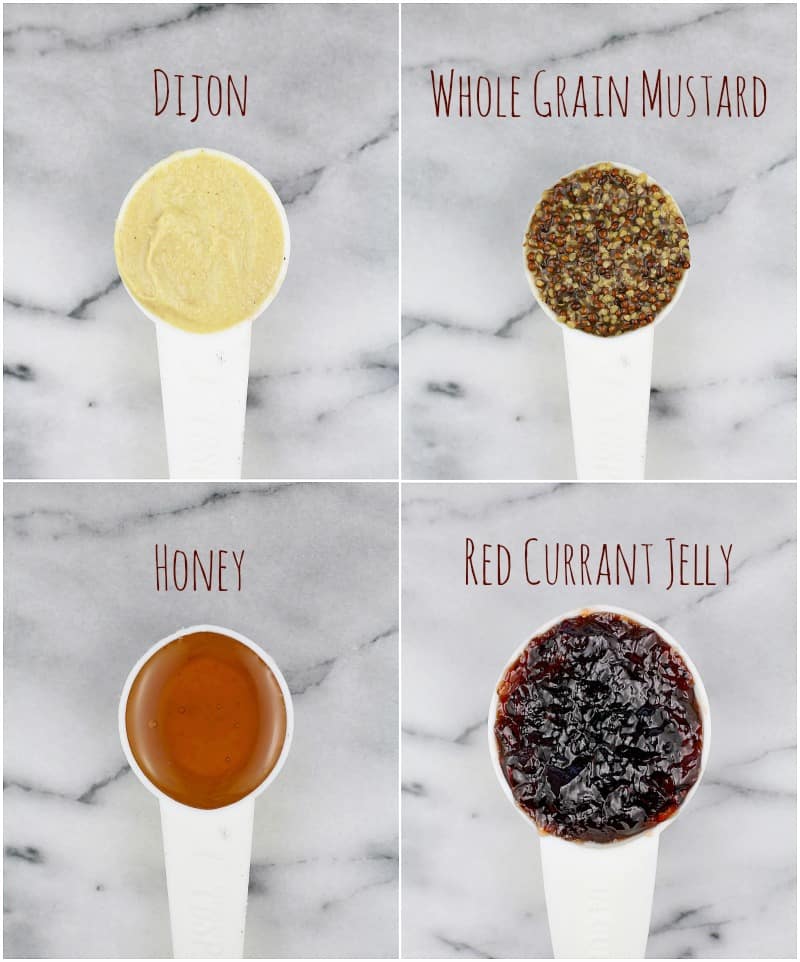 Steps to make Mini Pretzel Bread Pigs in a Blanket
Wrap the lil smokies in pizza dough.
Put each mini wrapped hot dog in simmering water with baking soda for 20-30 seconds.
Brush with egg wash, sprinkle on sea salt, and bake.
Serve with red currant jelly dip.