Pesto is one of the most versatile and flavorful condiments, so mix up your herbs and try them all! This Cilantro Pesto is a perfect accompaniment for all your Mexican cuisine needs.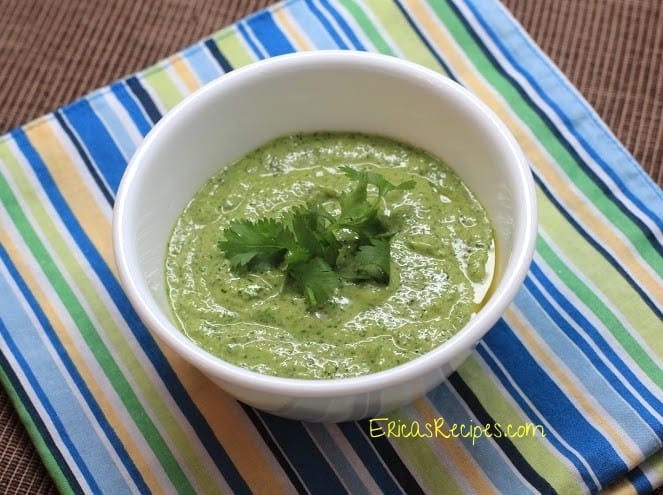 This beautiful condiment is a perfect topper for all sorts of things such as tacos or virtually anything off the grill. It is also great as a sauce for my Roasted Poblano Pizza.
Cilantro Pesto
1 bunch fresh cilantro
2 T fresh lime juice
1/4 c fresh shredded Asiago cheese
1 clove garlic
1/2 t kosher salt
1/4-1/3 c extra virgin olive oil
In a food processor, pulse the cilantro, lime juice, cheese, garlic, and salt until smooth. Through the shoot with the processor running, stream in the oil. If you want a thicker pesto with more intense flavor, add 1/4 c oil. If you want a milder, smoother pesto, add 1/3 c oil.
~✿♥✿~