This ridiculously simple pizza dip is a party-perfect go-to for entertaining or just watching all the game-day fun. With creamy cheese, marinara, pepperoni, and more cheese, this recipe comes together in a snap. If you love easy football food recipes, this is a must add to your game watching plan. And this recipe is gluten-free, so you can serve to the crowd with no worries. Directions for Parmesan Crisps "Scoops" are included!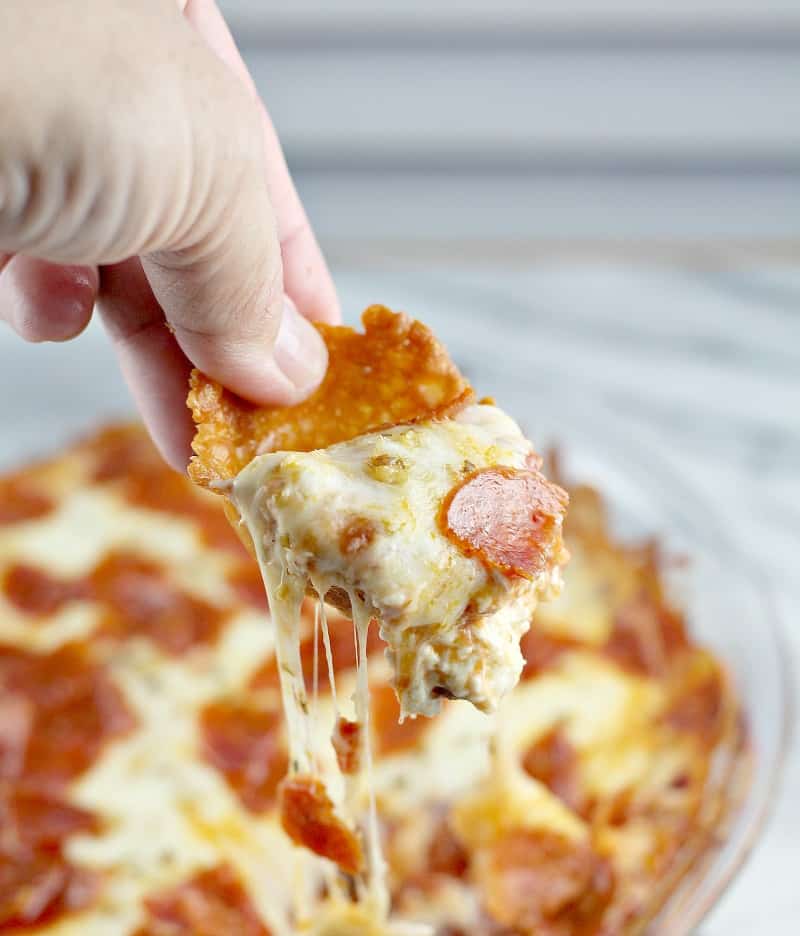 Lordy lordy, this simple pizza dip has so much going for it. Let us count the ways:
Why we love Simple Pizza Dip:
Quick to make.
Easy ingredients everyone loves.
Lots of CHEESE.
Warm party dips are always a hit.
Assemble in advance; heat when ready.
Gluten-free (if you care).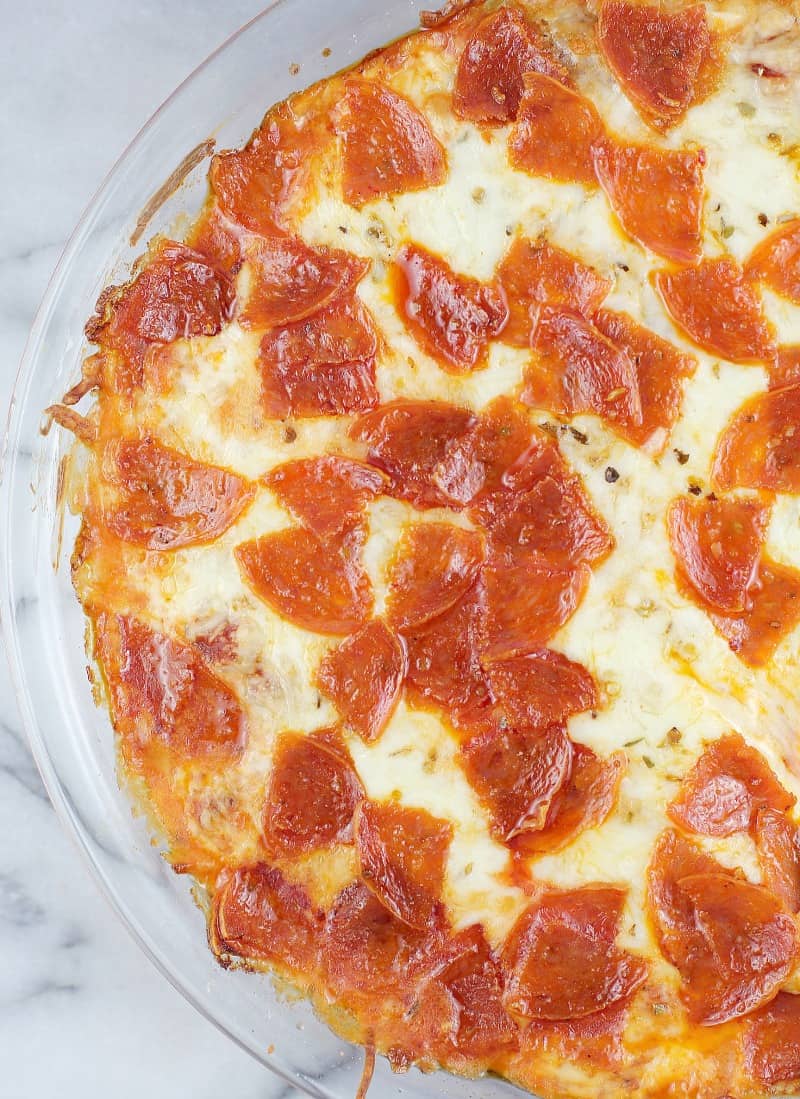 So, like Cheddar Bacon Crack Dip, Banana Pepper and Bacon Hot Dip, Buffalo Bacon Chicken Dip, Queso Dip, and Warm Jalapeno-Shrimp Dip we love WARM PARTY DIPS that are SIMPLE to make.
You know another fun little food item to make? Parmesan crisps! Cheesy, gluten-free (clearly, because they are literally Just Cheese), crispy-but-with-a-little-chewy in the middle, "scoops" made (again) just of parmesan cheese. These are SO easy to, but listen up here because I didn't put these directions in the recipe card.
How to make Parmesan Crisps "Scoops":
Heat oven to 425F.
On a cookie sheet sprayed with cooking spray (or silicone mat), put ~1 tablespoon mounds of freshly shredded parmesan cheese.
Bake until the cheese melts and is lightly golden.
Remove from the oven and use a thin, flat spatula to lift each and transfer to the bottomside of mini muffin tins (see photo below).
Put back in the oven and bake until well browned.
See? Easy peasy comme ça…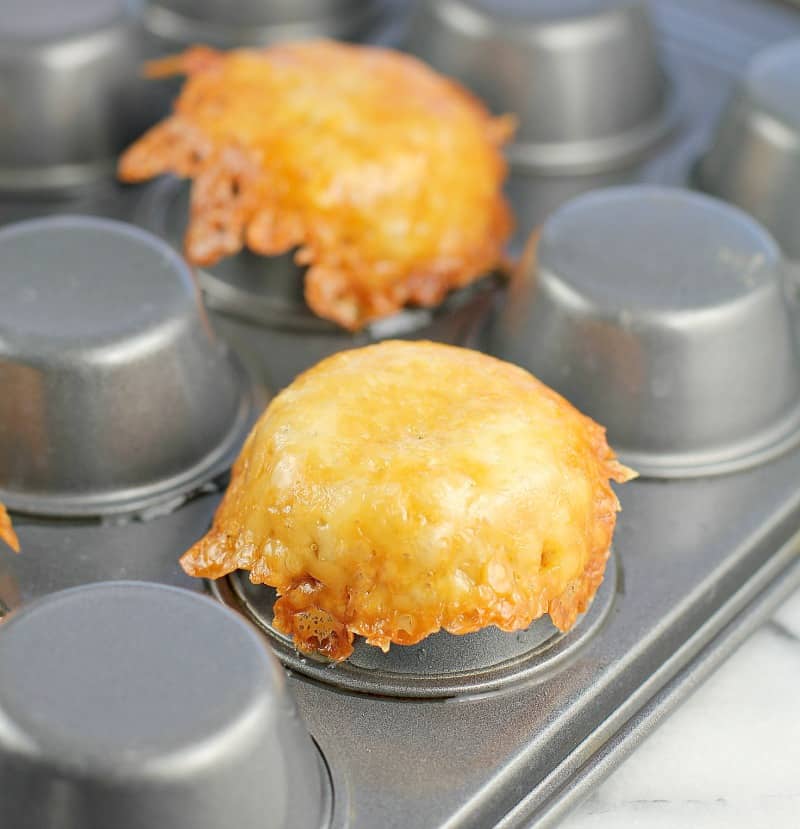 So there are just to many places and circumstances where this dip can come into play. Think drop-in guests. Think Sunday afternoon football when you want to put out some grub, but don't have to have to do that much because it is Sunday after all and God doesn't want you to work (or vacuum or do laundry – He has our backs).
Also, there is nothing by easy ingredients going on here. First, Neufchatel or cream cheese have an excellent shelf life. It really is a good idea to just keep one in the fridge, because you never know… (then if you haven't used it and it is close to expiring, just add it to spaghetti sauce to make a super special, creamy good pasta dinner for your family. …and restock.
As for the rest of the ingredients, all can be frozen: the mozzarella, the parm, and the pepperoni.
And you know what just occurred to me? This recipe is a CANVAS. You could literally dress is up and tailor it to your pizza-loving inclinations just like you would any actual pie. Think bell peppers, jalapenos, banana peppers, bacon, and on and on ….but not pineapple. Just No.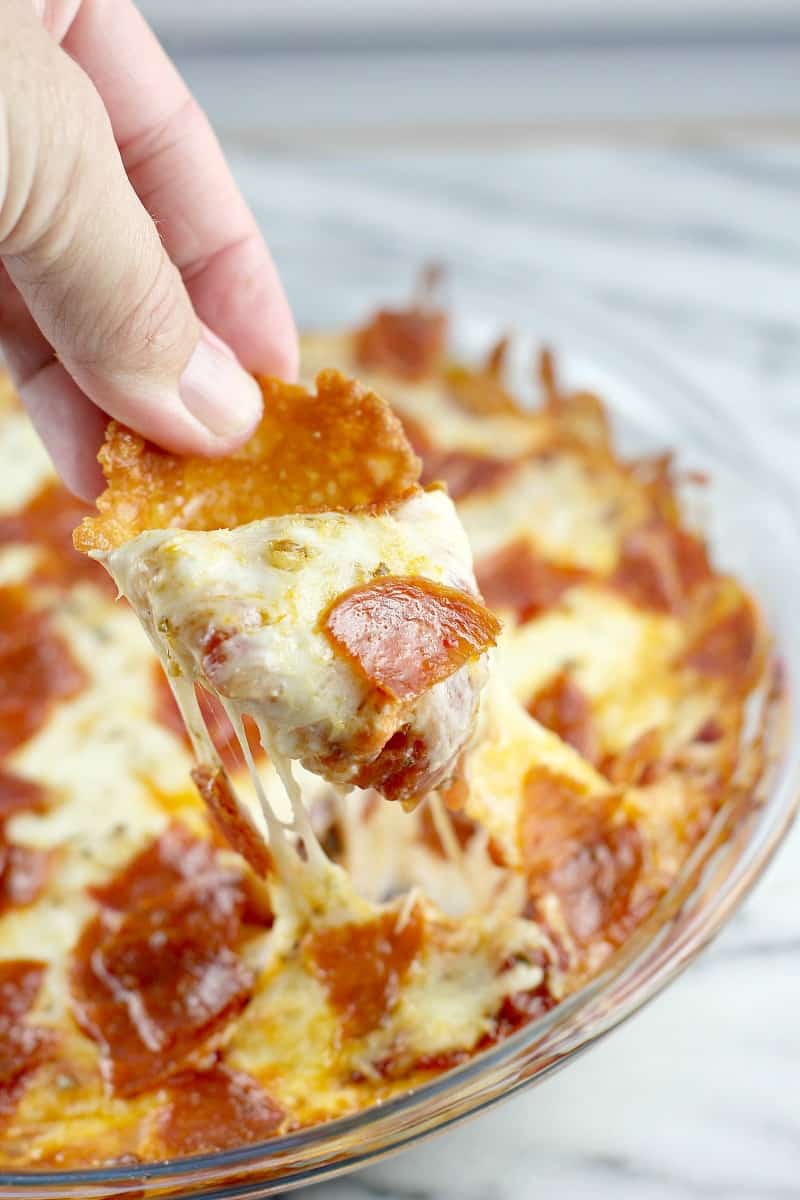 So that's it folks. Another super simple, football party-worthy dip recipe that will make EVERYONE go mmmmmm. This one went over BIG with my crowd. Make it for your crowd too!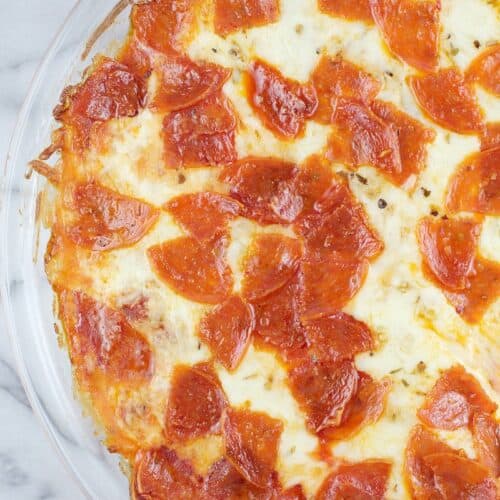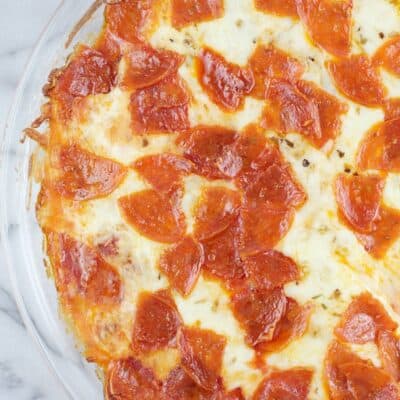 Super Simple Pizza Dip
This ridiculously simple pizza dip is a party-perfect go-to for entertaining or just watching all the game-day fun.
Ingredients
1

8 oz pkg Neufchatel cheese (or substitute regular cream cheese)

¾

cup

Marinara sauce

1

cups

mozzarella

¼

cup

freshly grated parmesan

pepperoni slices

quartered (see Notes)
Instructions
Heat oven to 350F.

Spread the cream cheese in a pie plate. Layer the remaining ingredients in the order given.

Bake at 350F for 15 minutes or until heated through and bubbly. Serve with chips (see notes).
Notes
Not all pepperoni is gluten-free, so be sure to check your packaging.
Gluten-free chips that rock this dip: parmesan crisps (as I described above), Fritos scoops, and scoop tortilla chips.
Nutrition
Calorie count is purely an estimate calculated using an online application to serve as a guide and not to be taken as accurate nutritional information. Percent Daily Values are based on a 2,000 calorie diet.
Tried this recipe?
Leave a comment below and let me know!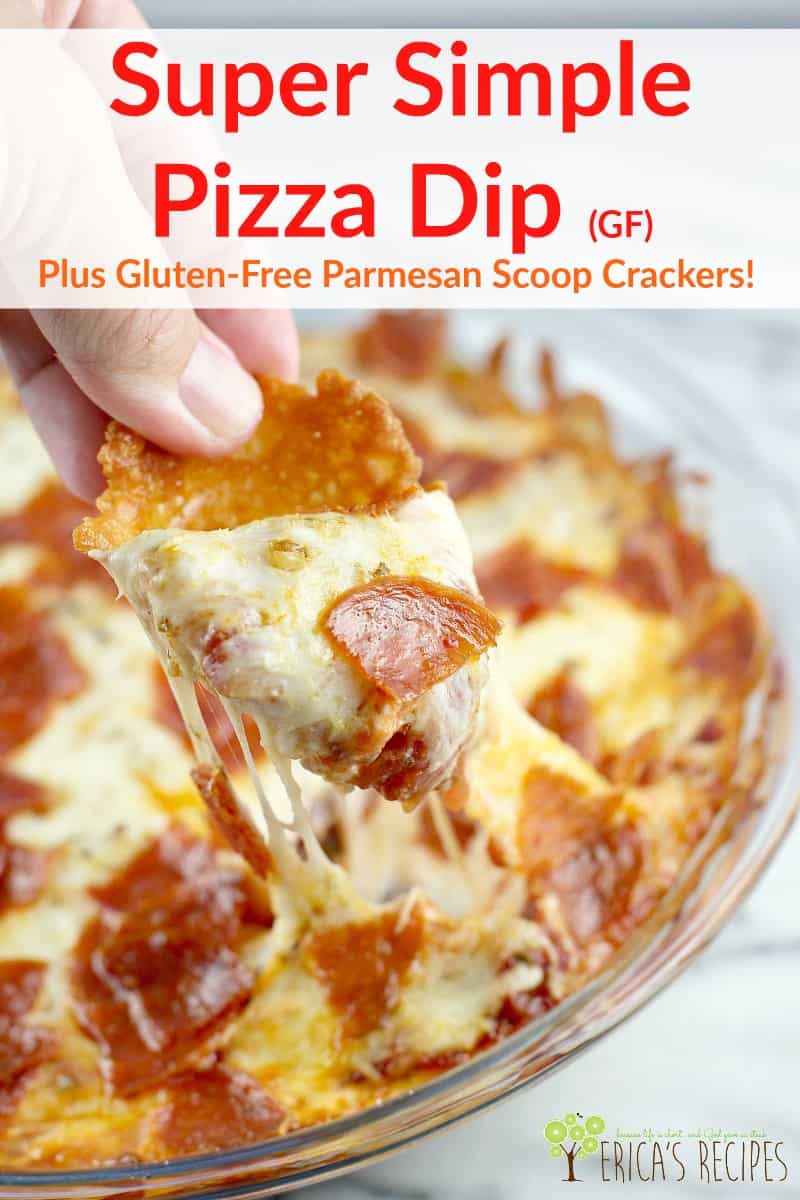 ~✿♥✿~
Check out these fun pizza recipes too!