Toasty, delicious, homemade Pretzel Bread is surprisingly easy to make and worth every bite.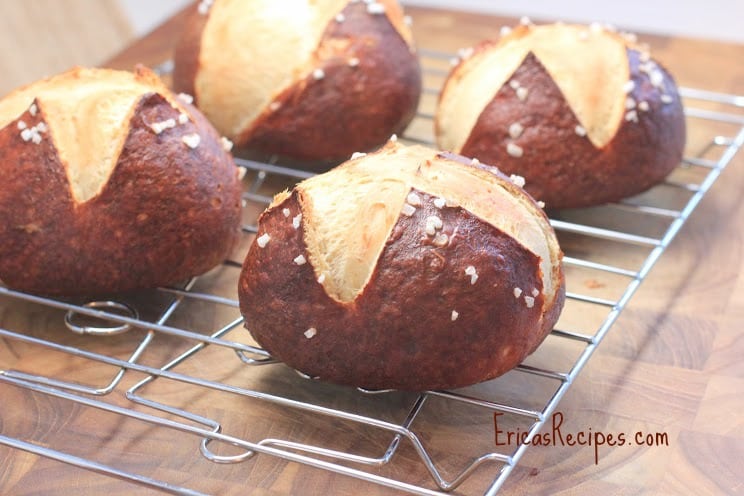 It seems making homemade pretzel bread is all the rage right now, so I decided to jump on that bandwagon and give it a go. These salty, crusty buns are not difficult and smell amazing. I made this batch as burger buns for my BBQ Bacon Double Cheeseburgers, and the result was absolute heaven. Makes great toast the next morning too.
Update: I used this Pretzel Bread recipe to make Garlic Cheese-Stuffed Pretzel Bombs which are mind-blowing amazing. If you like pretzel bread, it's even better stuffed with gooey cheese.
Here is the dough after mixing and kneading…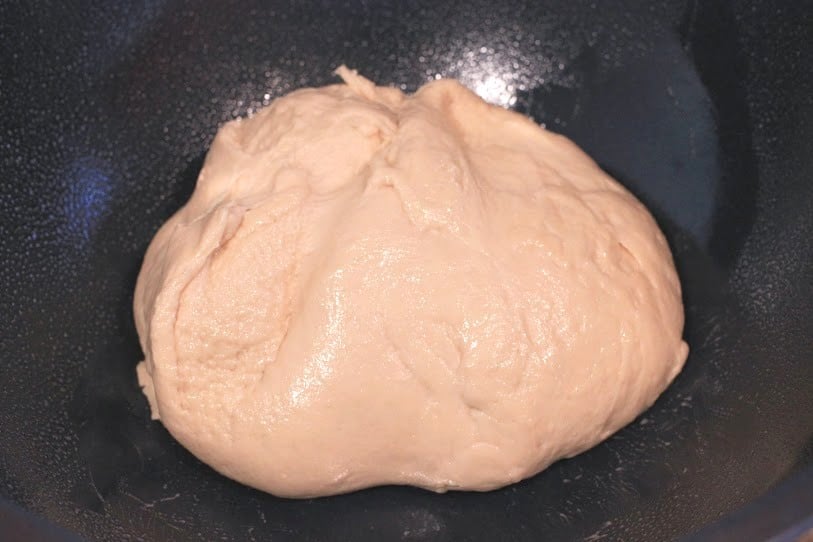 The dough ready to be subdivided…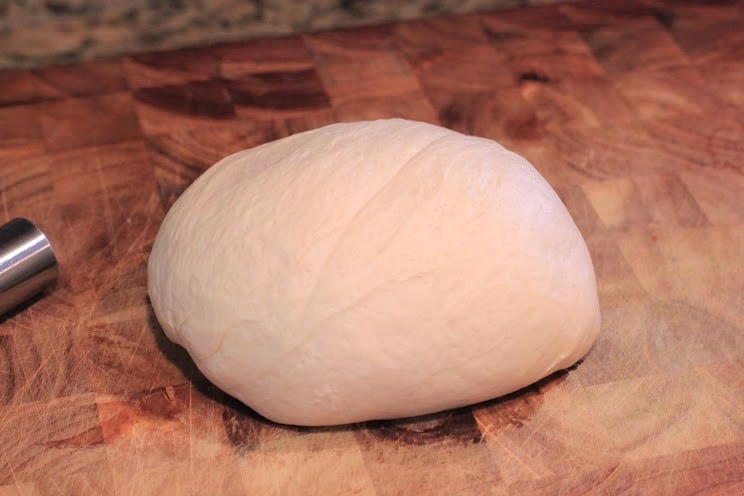 For this batch, I made 4 burger buns…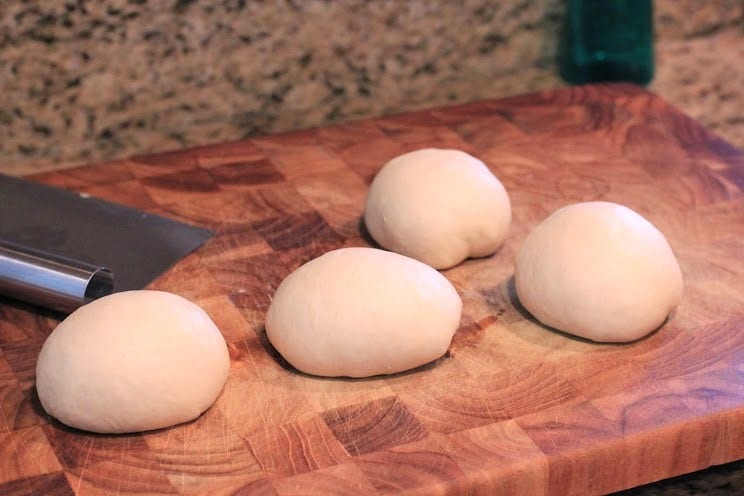 Be sure to add the baking soda to the water before it is boiling. I learned this the hard way…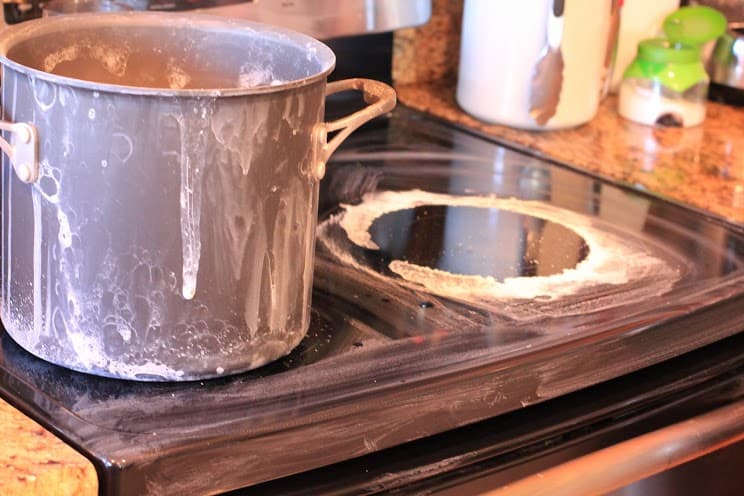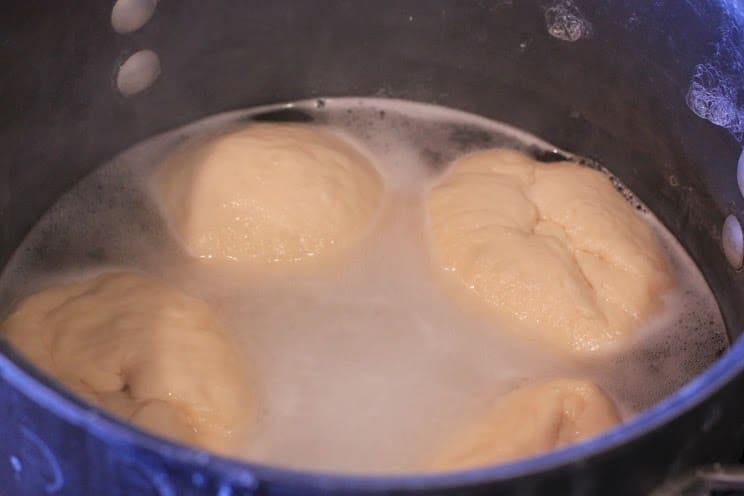 Yes, I use cheap paint brushes in my kitchen. Yes, they are dedicated for only food use.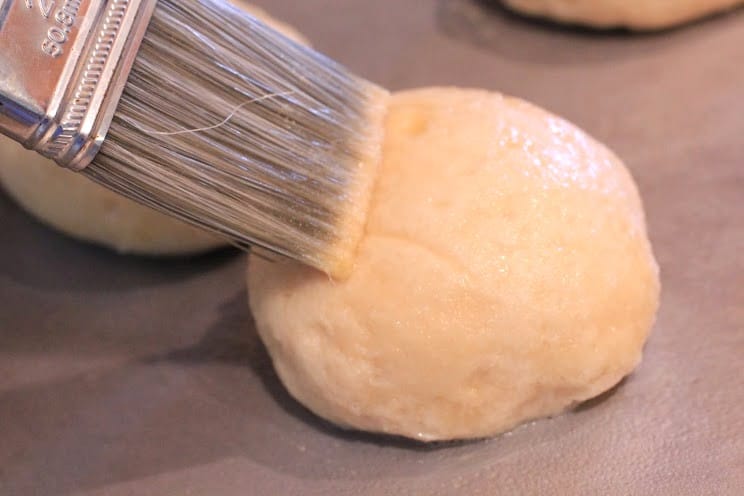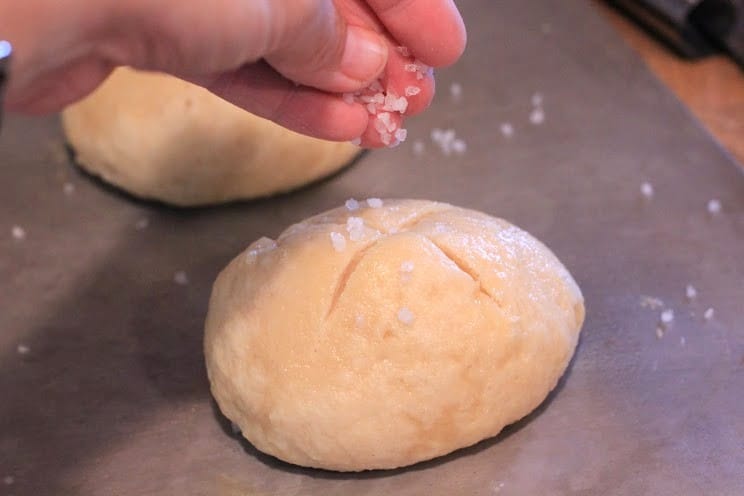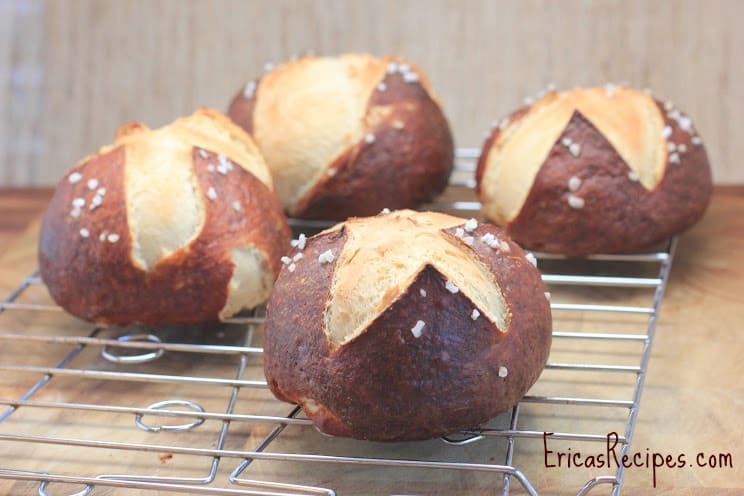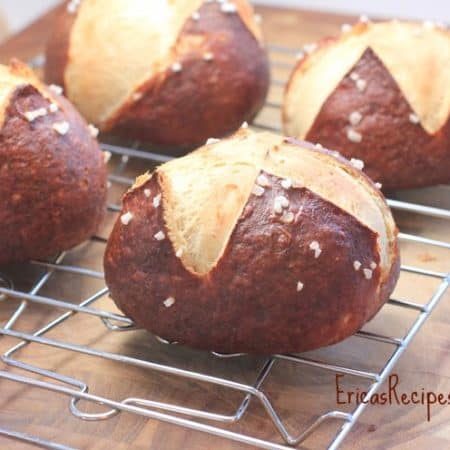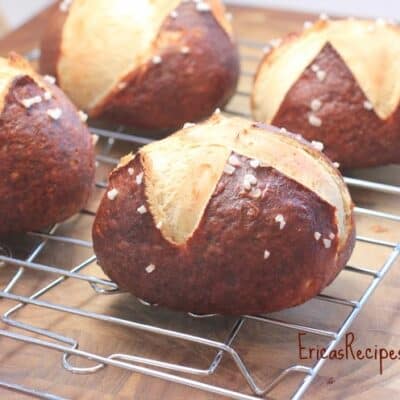 Pretzel Bread
Instructions
In a small saucepan, warm the milk and butter on low heat until ~100F. To the bowl of a stand mixer with the dough hook attachment, add the milk-butter mixture, the yeast, and brown sugar. Turn the mixer on to start stirring. Add the salt and flour. Once combined, let the machine knead the dough for 8 minutes until dough is soft and smooth. Transfer the dough to a large bowl sprayed with cooking spray. Cover bowl with a damp towel and let the dough rise 1 hour until doubled in size.

Preheat the oven to 400F.

Half fill a large pot with water and add the baking soda. Bring to a boil.

Turn dough onto a board and cut into desired number of pieces (i.e. 2 for loaves, 4 for burger buns, 8 for rolls). Roll each into a tight ball. Add each to the poaching liquid. Boil 1 minutes, turn, and boil another minute. Remove to a greased baking sheet (make sure it's greased or the bread will stick when it cooks).

Slice a small "X" on the top of each roll with a sharp knife. Add a little water to the egg to make an egg wash (~2 t). Brush loaves with the egg wash. Sprinkle tops with sea salt. Bake loaves 15 minutes at 400, then reduce heat to 350 and bake another 5-15 minutes, depending on the size of your loaves, until well browned. Enjoy!
Calorie count is purely an estimate calculated using an online application to serve as a guide and not to be taken as accurate nutritional information. Percent Daily Values are based on a 2,000 calorie diet.
Tried this recipe?
Leave a comment below and let me know!
~✿♥✿~