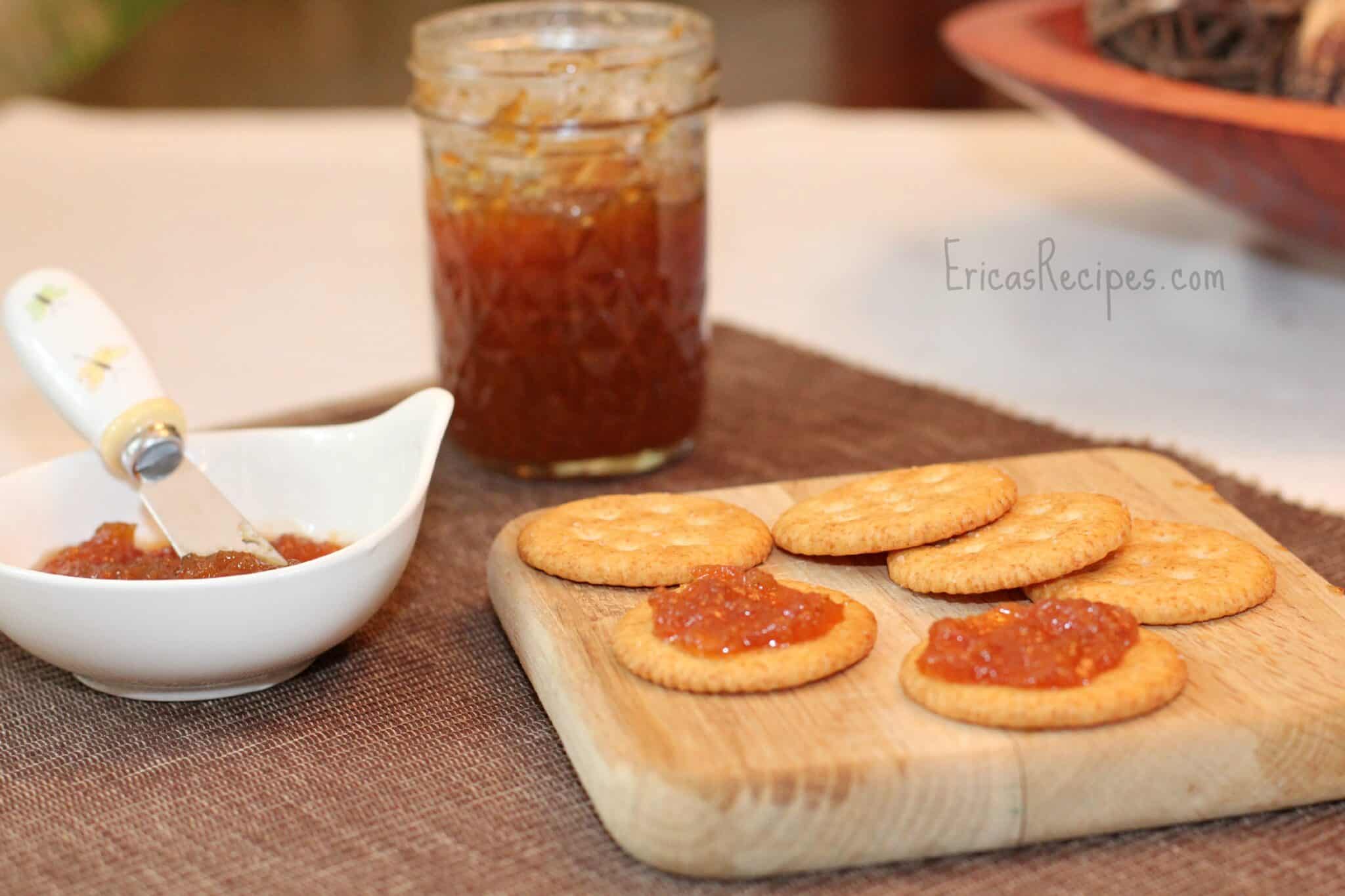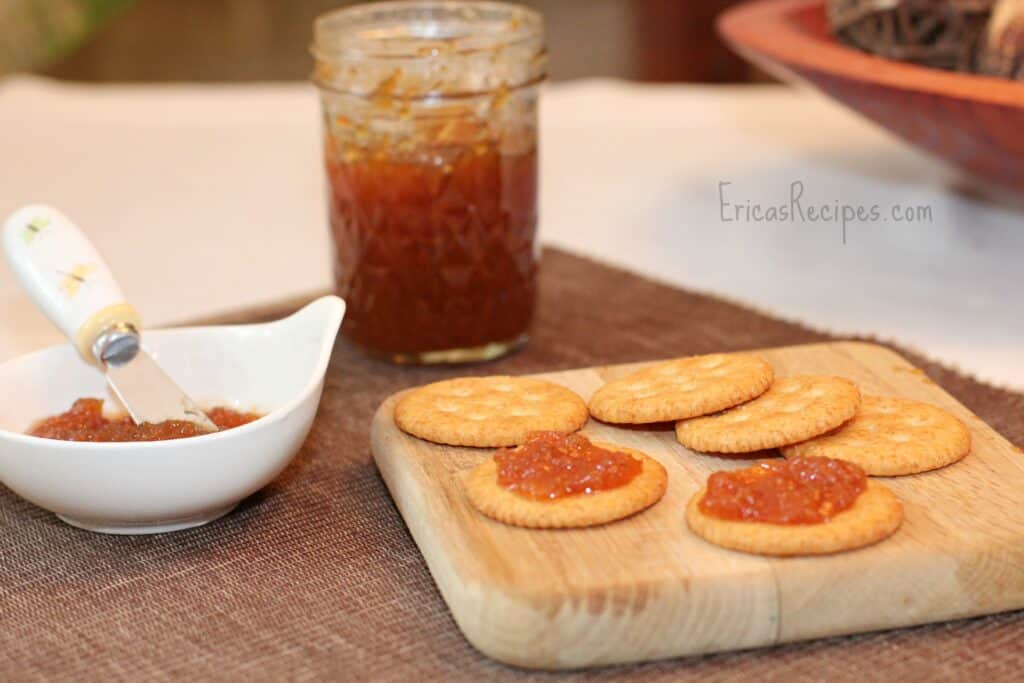 How good does Carrot Cake in a spreadable sugary gel form sound? That's why I made it – and it lives up to expectations. This is another recipe, in addition to Bourbon Peach, that I adapted from a Bettie Crocker canning issue magazine.
Carrot Cake Jam
2 c finely shredded carrots (5 medium)
1 c finely chopped, peeled pear (1 medium)
1 (15 oz) can crushed pineapple in juice, undrained
2 T fresh lemon juice
1 t ground cinnamon
1/2 t ground nutmeg
1 (1.75 oz) package regular powdered fruit pectin
4 c sugar
2 c packed light brown sugar
1 t vanilla
In a large, heavy pot, combine the carrots, pear, pineapple with the juice, lemon juice, cinnamon, and nutmeg. Bring to a boil, stirring. Reduce the heat and simmer, covered, for 20 minutes, stirring frequently. Remove from the heat. Sprinkle in the pectin and stir until dissolved.
Bring the carrot mixture to a boil, stirring constantly. Add the sugar and brown sugar. Return to a full rolling boil, and boil 1 minute, stirring constantly. Remove from the heat. Quickly skim off foam with a metal spoon. Stir in the vanilla.
Ladle the hot jam into sterilized half-pint canning jars, leaving a 1/4-inch headspace. Wipe jar rims with a damp towel; add the lids.
Process filled jars in a boiling-water canner for 10 minutes (start timing when water returns to boiling). I don't own a canner, so I just use a large pot of water. Remove the jars from the canner; cool on wire racks. Listen for the lids to pop once the vacuume seals. Makes 7 half-pints.
~✿♥✿~