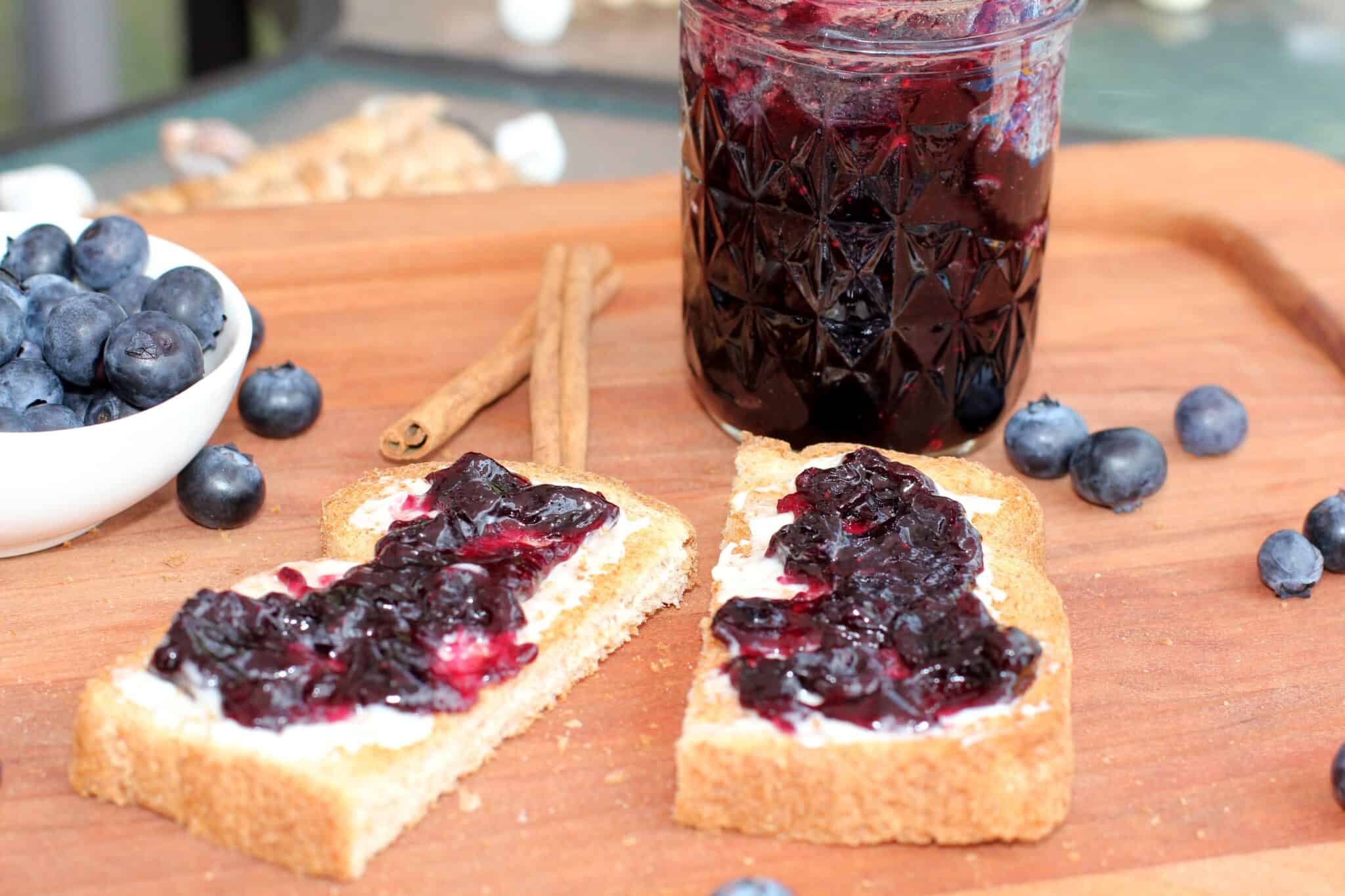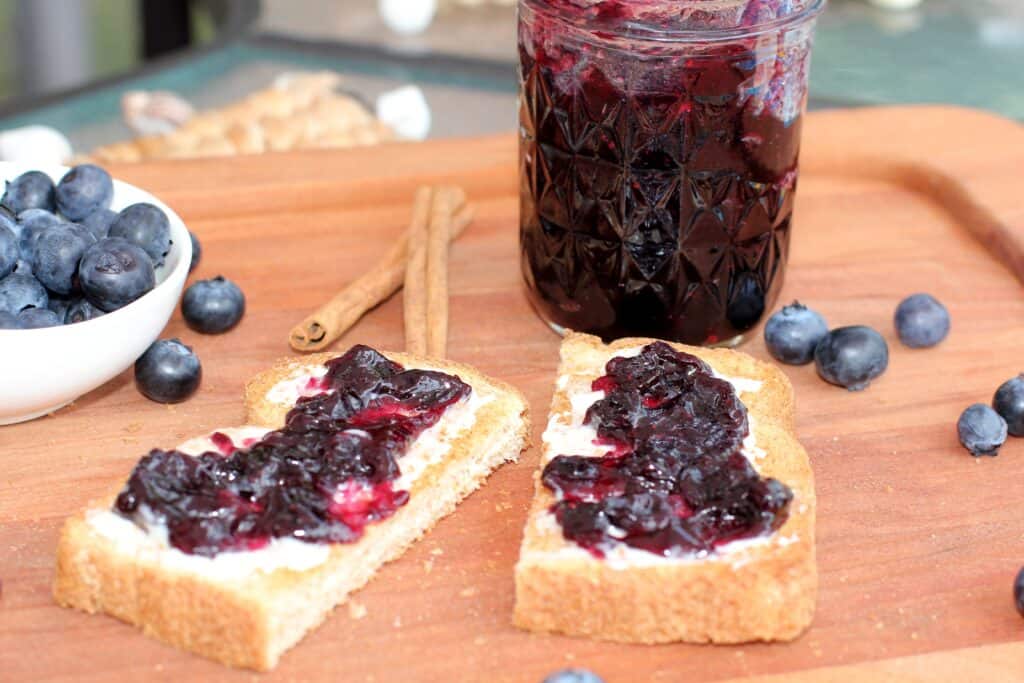 This is the first jam recipe I ever made, and it is still my favorite – blueberries and cinnamon combine to the best thing ever spread on toast. This one is adapted from a Taste of Home recipe.
Cinnamon Blueberry Jam
2 pints fresh blueberries
3 1/2 c sugar
1 T fresh lemon juice
1/4 t ground cinnamon
1/8 t ground cloves
1 pouch (3 oz) liquid fruit pectin
In a food processor, pulse the blueberries a couple times to break them up. Measure out 2 1/2 cups into a large saucepan. Add the sugar, lemon juice, and spices. On high heat, stirring with a wooden spoon, bring the mixture to a boil. Add the pectin, return to a full boil, and, stirring, boil 1 minute.
Remove the pan from the heat, and carefully ladle the jam into 4 half-pint jars, leaving 1/4-in headspace. Wipe the rims with a clean damn cloth and put on the lids.
Put the closed jars in a large pot of boiling water. Process 10 minutes. Remove the jars from the water to cool completely. Listen for the lids popping so you know they are good and sealed!
~✿♥✿~