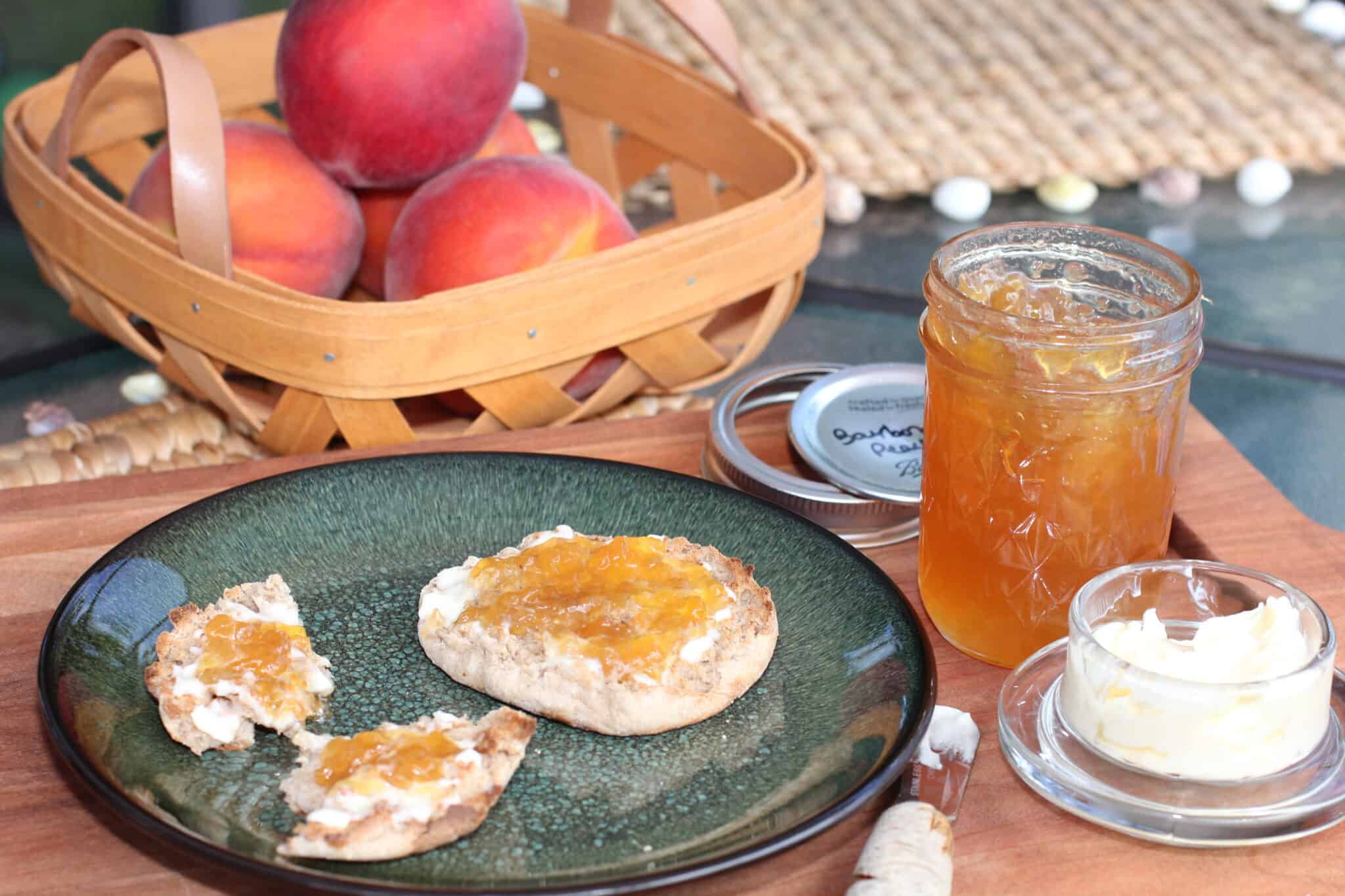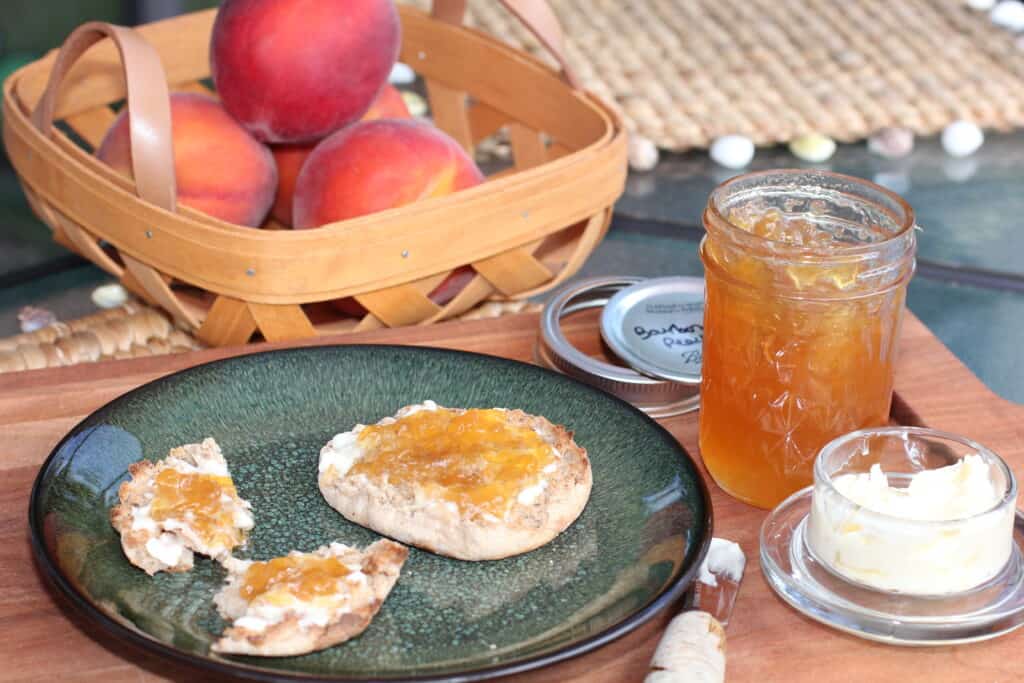 I got this recipe from a Better Homes and Gardens Canning issue magazine. This jam is absolutely delicious – it's different with the bourbon, but very balanced. Such a great jam!
Bourbon Peach Jam
7 c sugar
4 c finely chopped, peeled ripe peaches (about 3 lbs)
1/4 c lemon juice
1/2 c bourbon (I used Jim Bean)
1 (6 oz) package (1 foil pouch) liquid fruit pectin
In a 6- to -qt heavy pot, combine sugar, peaches, bourbon, and lemon juice. Bring to a boil, stirring constantly, until sugar dissolves. Quickly stir in pectin. Bring to a full rolling boil, stirring constantly. Boil hard 1 min, stirring constantly. Remove from heat. Quickly skim off foam with a metal spoon.
Ladle hot jam into hot, sterilized half-pint canning jars, leaving a 1/4-in headspace. Wipe jar rims; adjust lids.
Process filled jars in a boiling water canner for 5 minutes (start timing when water returns to a boil). remove jars from canner; cool on wire racks. To distribute fruit, cool 30-40 min, then gently turn and tilt. Makes 7 half-pints.
~✿♥✿~