This heirloom recipe for mom's meatloaf is so flavorful, it is the best meatloaf ever. Let this delicious meatloaf recipe become a family favorite.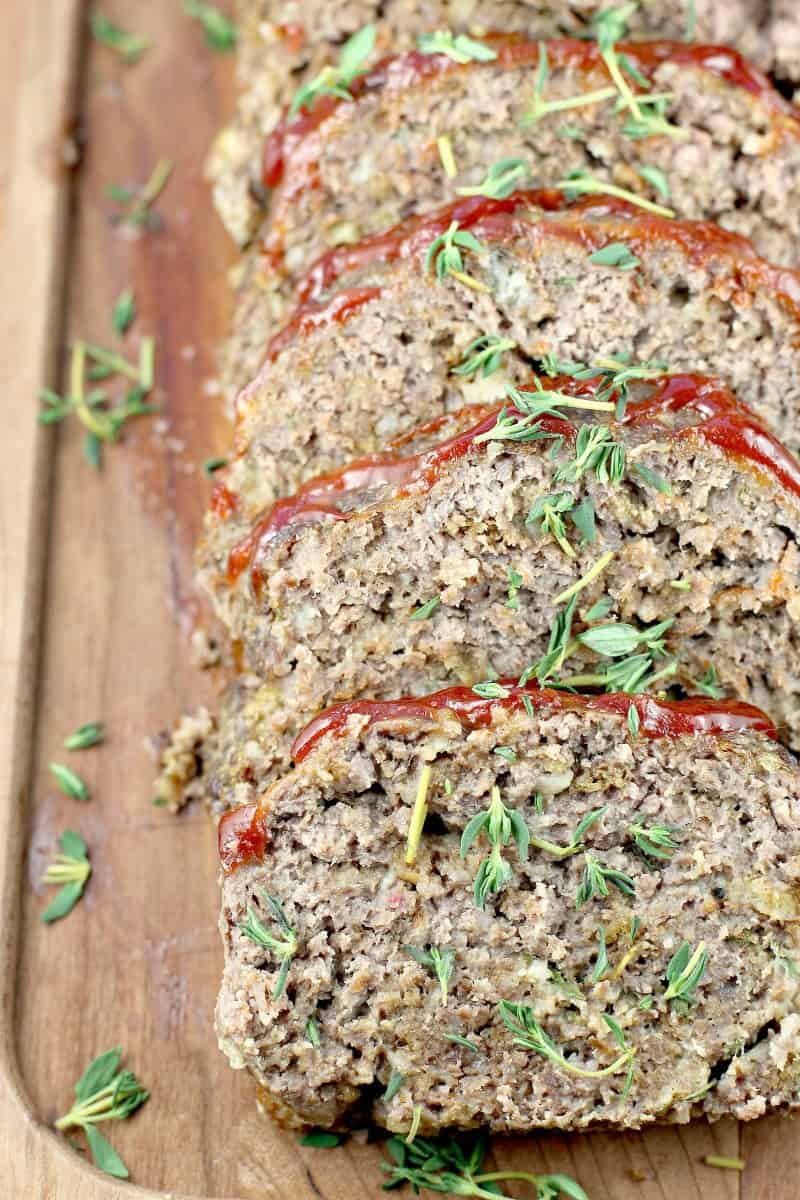 This recipe was originally posted April 2013 and updated March 2020 for content and photos.
It is amazing to me how some dishes that are so basic can be so good ….or bad. With meatloaf, I think it is safe to say we have all had the good, the bad, and ugly of it.
Bad meatloaf? Bad meatloaf is one made using flavorless ingredients (like oats or plain breadcrumbs), not seasoning well, and overcooking.
But good meatloaf – great meatloaf – is none of those things. Great meatloaf is tender, nicely seasoned, and cooked just done to temperature. This is that recipe, the best meatloaf ever in my life.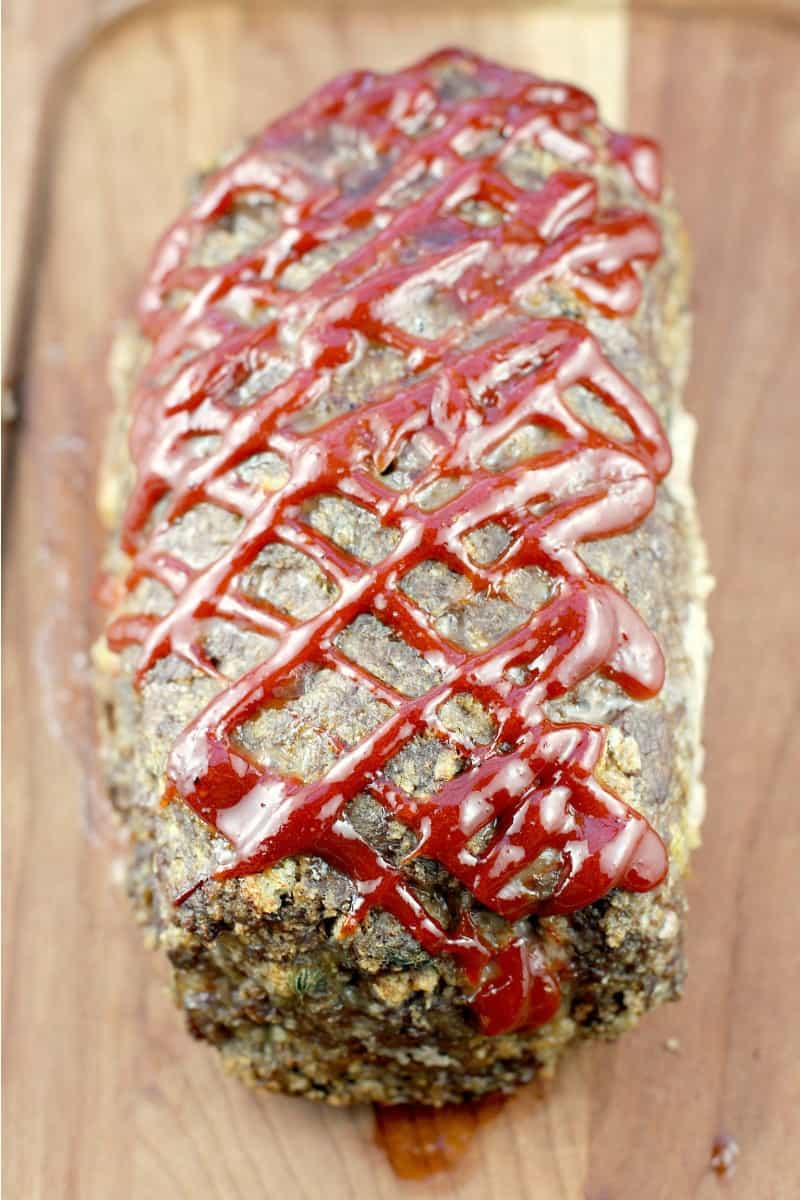 This easy dinner recipe was inspired by how my mom always made meatloaf. She kept it very simple and never strayed, and she added crushed herb stuffing.
I spruce this recipe up with more seasoning and Worcestershire sauce. Also, where she would have just eye-balled the ingredient amounts, I specifically measured everything to make this fool-proof and repeatable no matter who makes this recipe. And I add fresh thyme which just SINGS in this recipe.
But despite all that, the stuffing is still The Key that gave my mom's meatloaf a flavor I have always preferred to any other variation. Oh my gosh, when you get a bite with a good big piece of stuffing – that is just the best thing ever.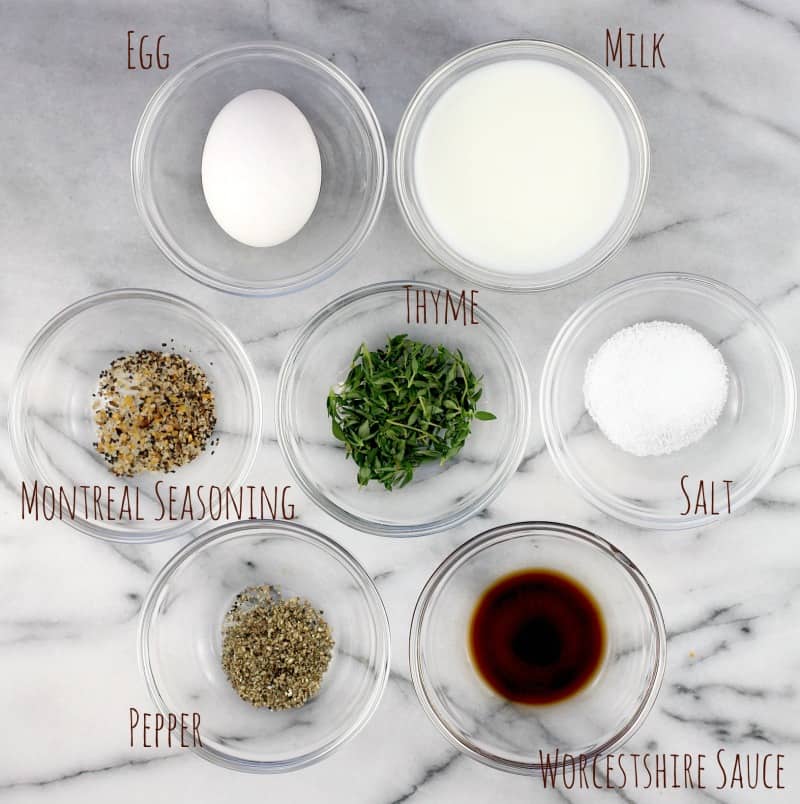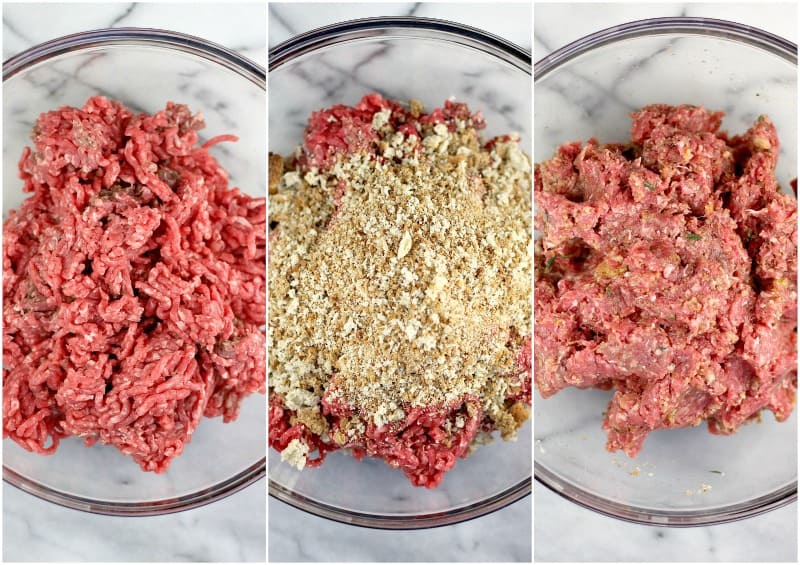 What are the ingredients for mom's meatloaf
Lean ground beef. I prefer lean beef rather than fatty for my meatloaf.
Crushed herb stuffing. The key ingredient for light and moist meatloaf.
Egg and milk. To bring the moisture.
Seasonings. Ground beef always needs lots of seasoning.
Worcestershire. To bring depth of flavor.
Ketchup and barbecue sauce. For that classic topping.
Fresh thyme. To make this meatloaf extra special.
Mom's meatloaf recipe is quick to throw together on a weeknight as well, and my family is always happy about it. The leftovers reheat really well too. Meatloaf sandwiches anyone?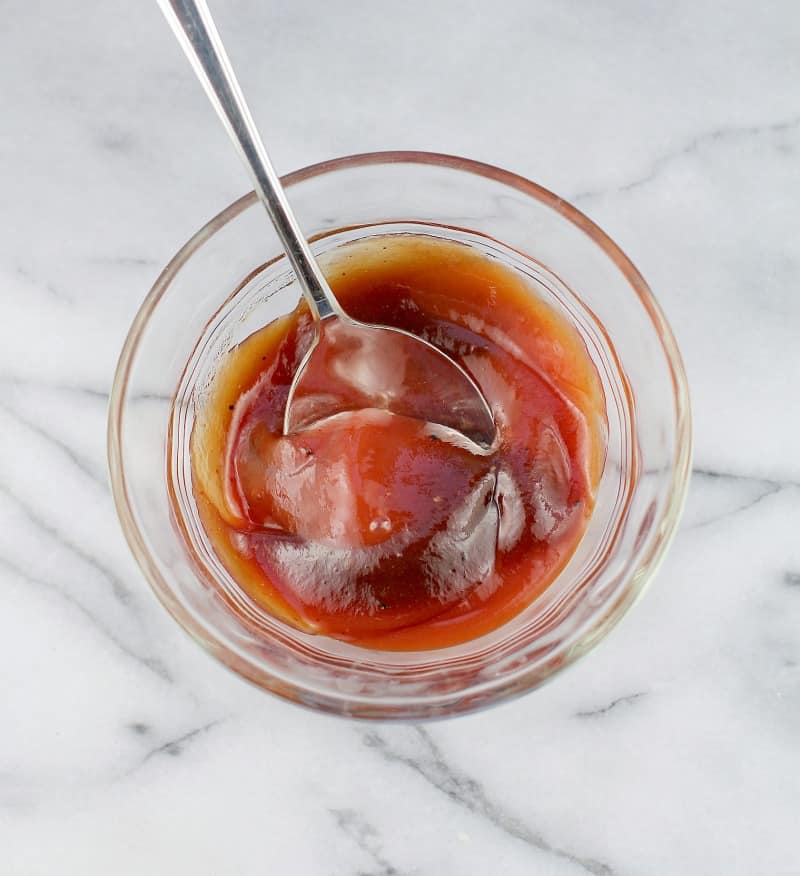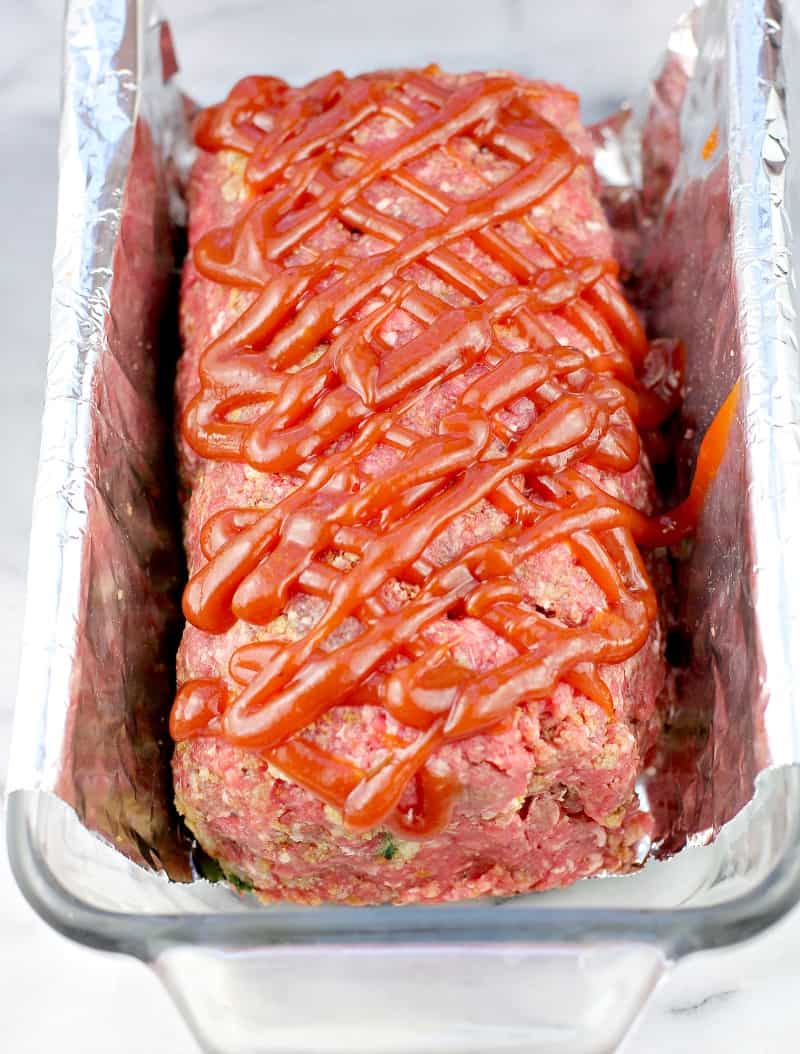 How to make this easy dinner
Yes, meatloaf is so easy and that's why it is such a hallmark recipe. But if you are new to cooking and have never made meatloaf, this is all you do:
Add all the ingredients to a bowl and combine lightly.
Gently form the "loaf". This is typically done in a loaf pan but that is not required. Any oven-proof dish is fine.
Bake until cooked through. We are not worried about rare vs medium, etc. We are just cooking until the meat is cooked through to 160F.
Let the meatloaf rest a couple minutes before slicing to keep the juices from escaping.
That's it! Come home, throw the ingredients together and get it in the oven. Use the cook time to get other things done, then dinner is ready. Add mashed potatoes and a bag of microwavable broccoli (my go-to) and dinner is complete.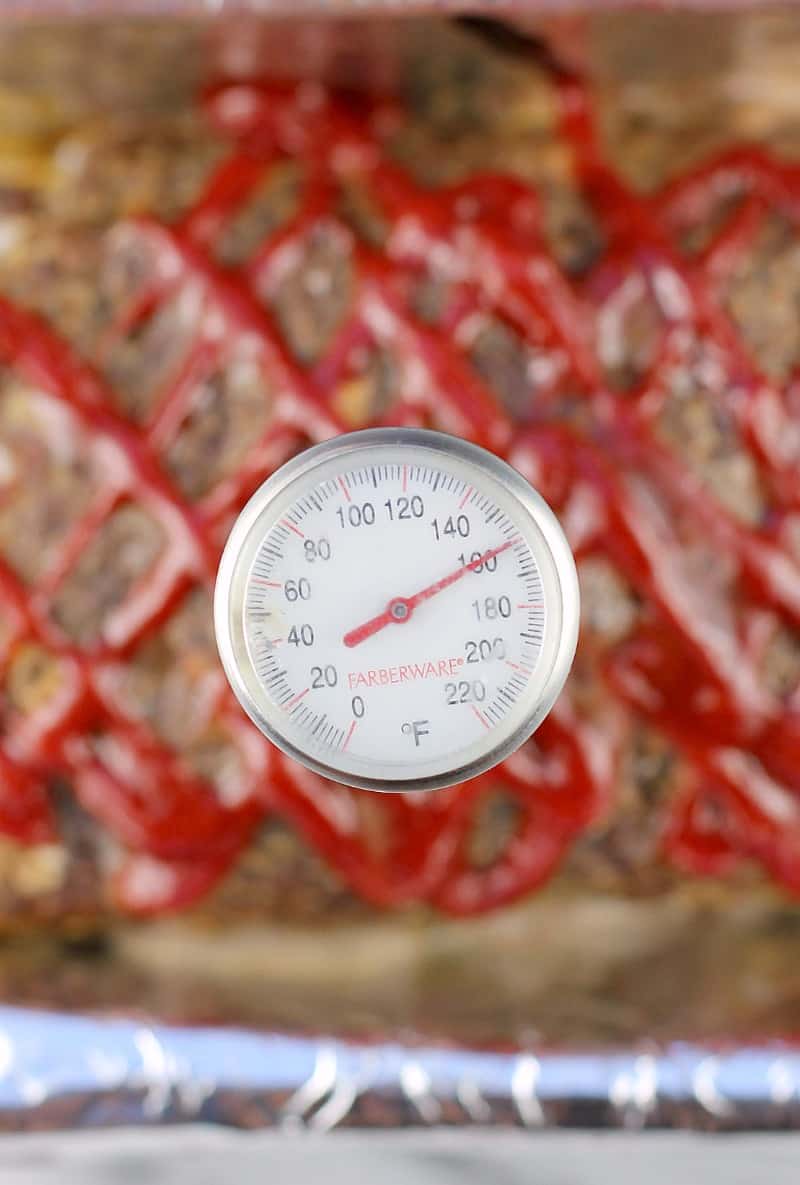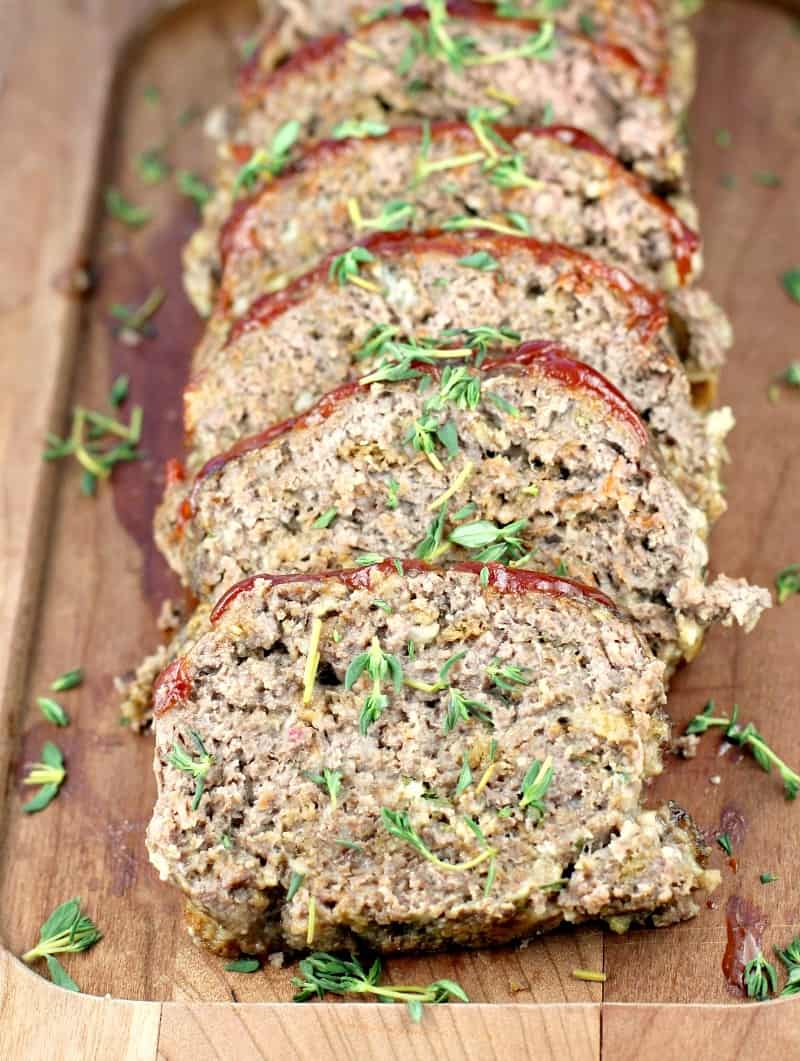 Tips to make the best meatloaf ever
When combining the ingredients, use your hands to toss/mix them together loosely. Just keep in mind that the more you work the mixture, the more the stuffing will break into crumbs and the denser the loaf will turn out.
When forming the loaf in the pan, also take care to not press too hard and create a dense loaf.
Cook to temperature. At about the hour point, check for doneness with a thermometer. We want it just to 160F.
If fresh thyme is not available, you can substitute dried thyme. Just use 1/2 tsp if using dried thyme. Another substitute can be fresh parsley.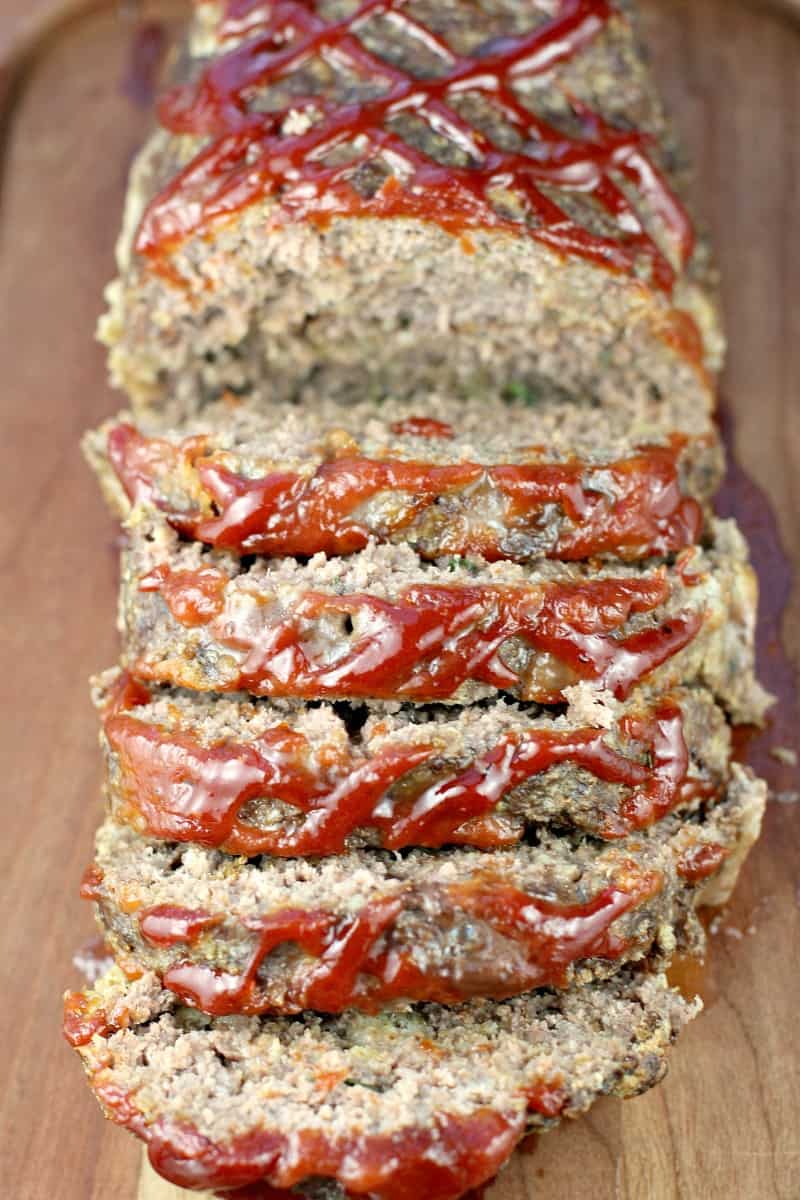 Here are more recipes for classic dinners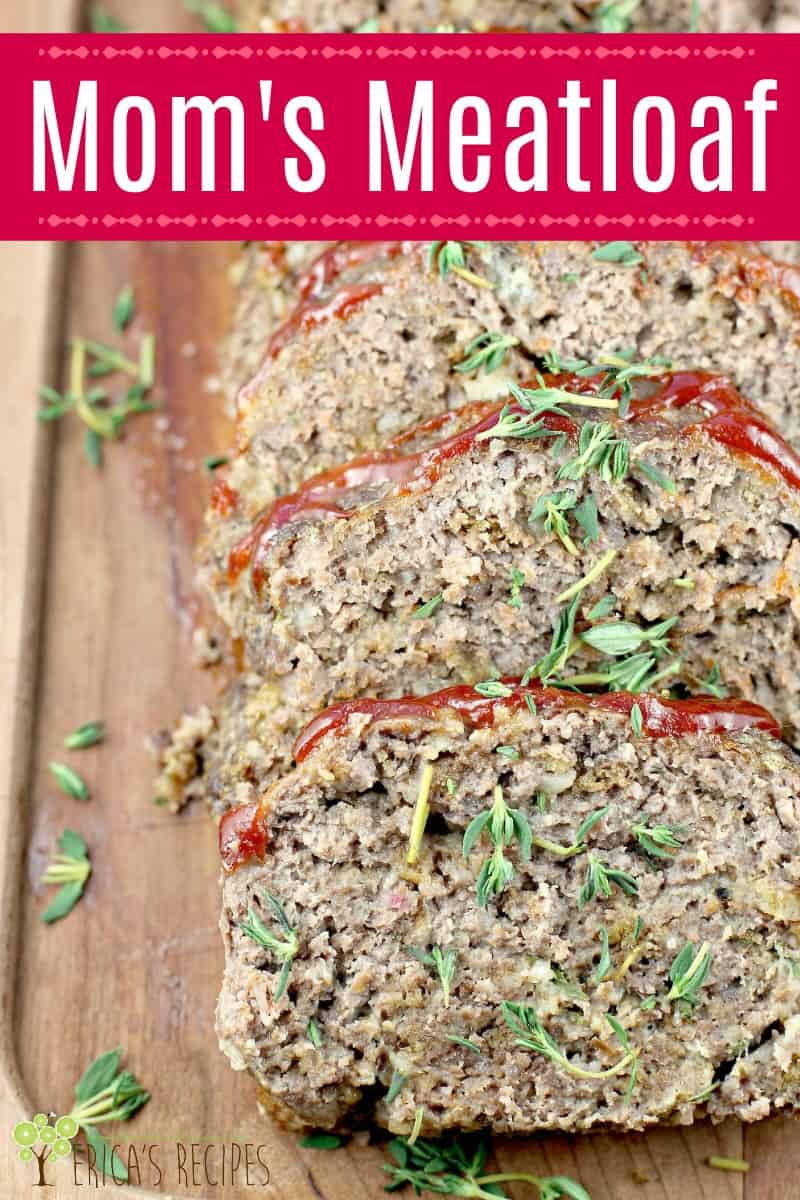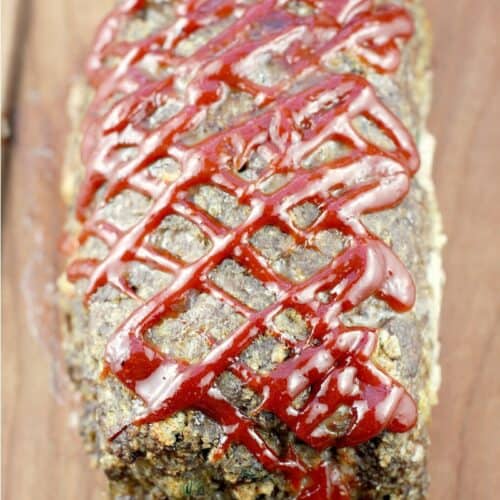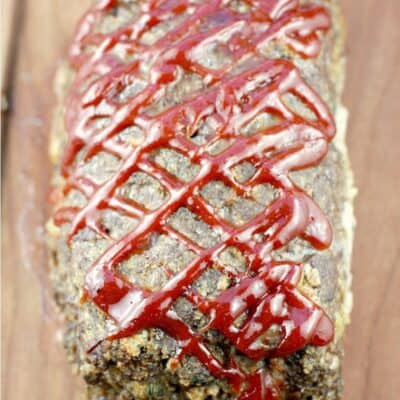 Mom's Meatloaf
This heirloom recipe for Mom's meatloaf is so flavorful and delicious, it is the best meatloaf ever.
Instructions
In a large bowl with your hands, gently combine all the ingredients in the order given up through and including the thyme.

Separately in a small bowl, combine the ketchup and BBQ sauce.

Shape the meat mixture into a loaf in a lightly greased loaf pan.

Put the ketchup mixture in a sandwich bag and snip the corner with scissors. Gently squeeze the bag to put crisscross marks on top of the meatloaf.

Bake for 60 minutes at 350°F or until temperature in the center reaches 160°F.

Remove from the oven and let sit 5 minutes before slicing to serve.
Notes
Don't pack the meat mixture in the loaf pan too much or the meatloaf will come out dense.
I use Montreal steak seasoning, but there are so many options as substitutes such as McCormick Grill Mates Roasted Garlic and Herb seasoning, Old Bay (we put it on everything), or Lawry's seasoned salt. A salt-free substitute would be Mrs. Dash Garlic and Herb seasoning.
This recipe can be scaled up to feed however many people (I've made it for 80 people). Just keep the ratios the same and multiply. I do recommend forming the loaf into long loaves with the same diameter on rimmed sheet pans so it cooks evenly.
This recipe can also be scaled down to feed 2 people. Just reduce the meat to 1lb, and keep the other ingredient amounts the same. You'll still have some leftover, but not a crazy amount.
Nutrition
Calorie count is purely an estimate calculated using an online application to serve as a guide and not to be taken as accurate nutritional information. Percent Daily Values are based on a 2,000 calorie diet.
Tried this recipe?
Leave a comment below and let me know!
~✿♥✿~