Healthy Dark Chocolate Peanut Butter Balls
No-bake, peanut butter cookie balls with a dark chocolate drizzle. To satisfy that sweet tooth, these Healthy Dark Chocolate Peanut Butter Balls are the perfect, smart solution.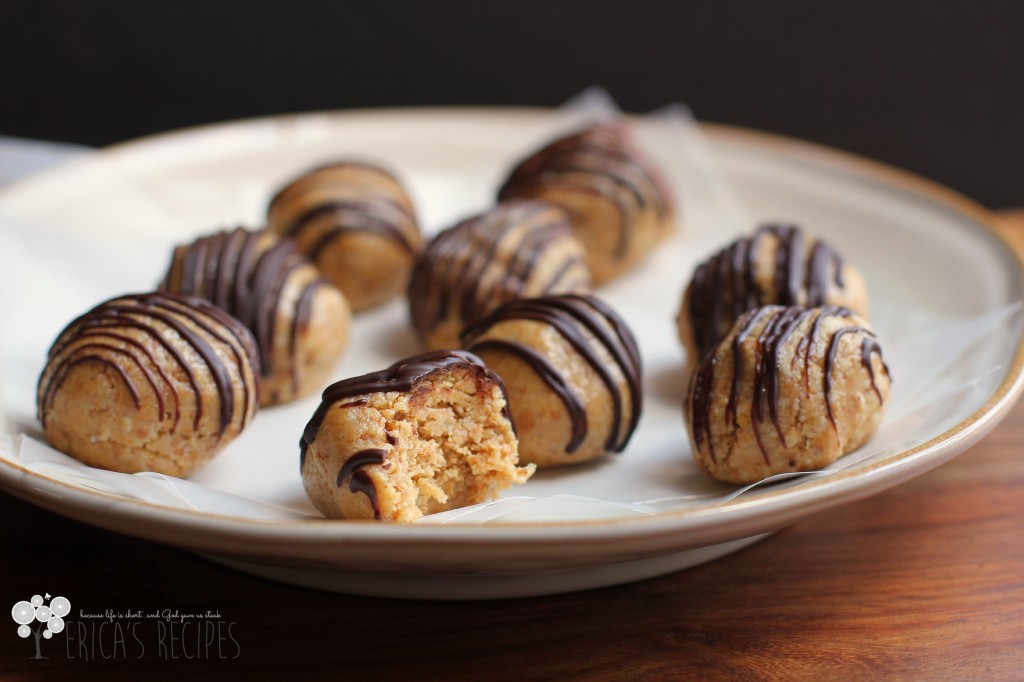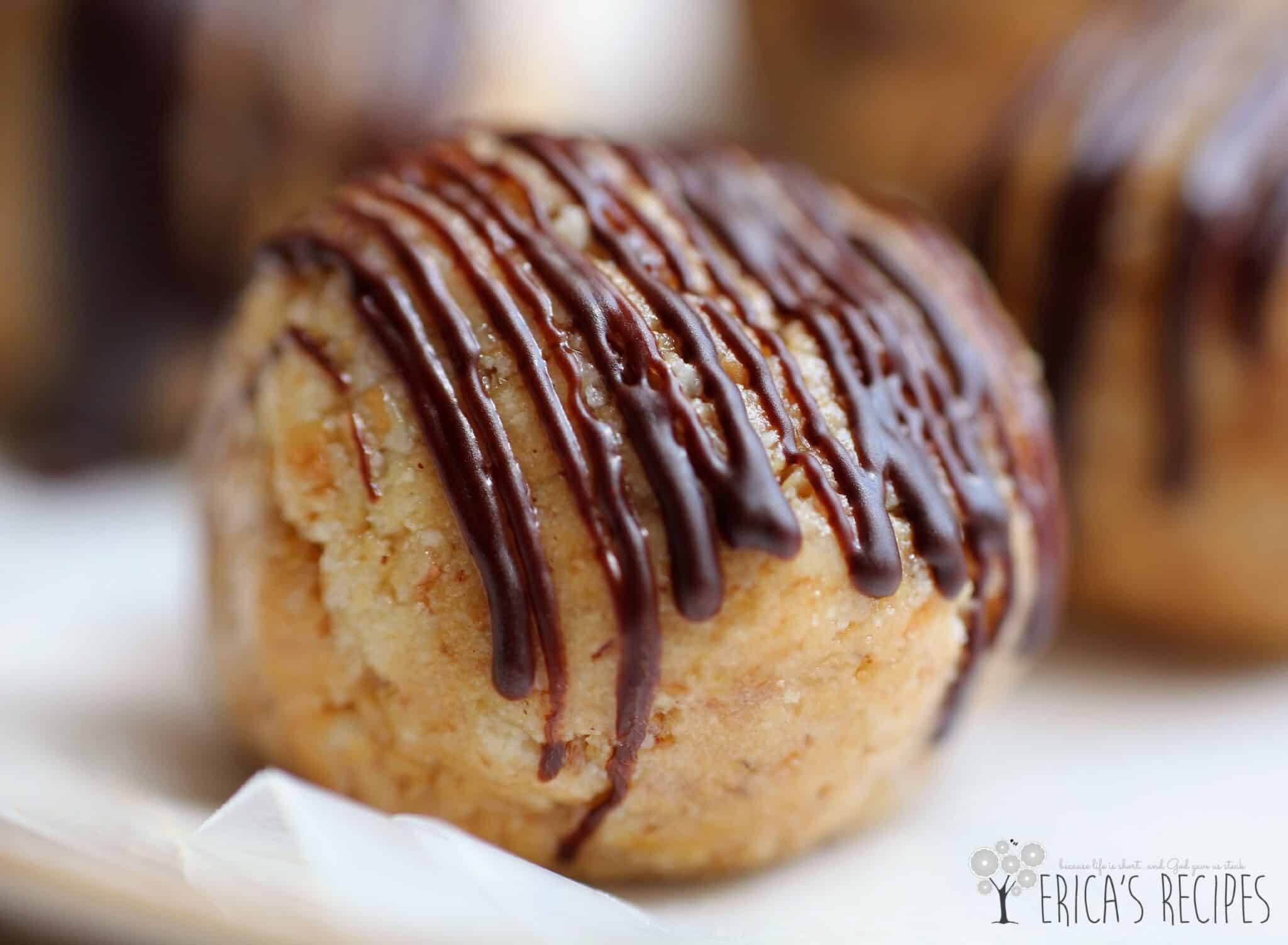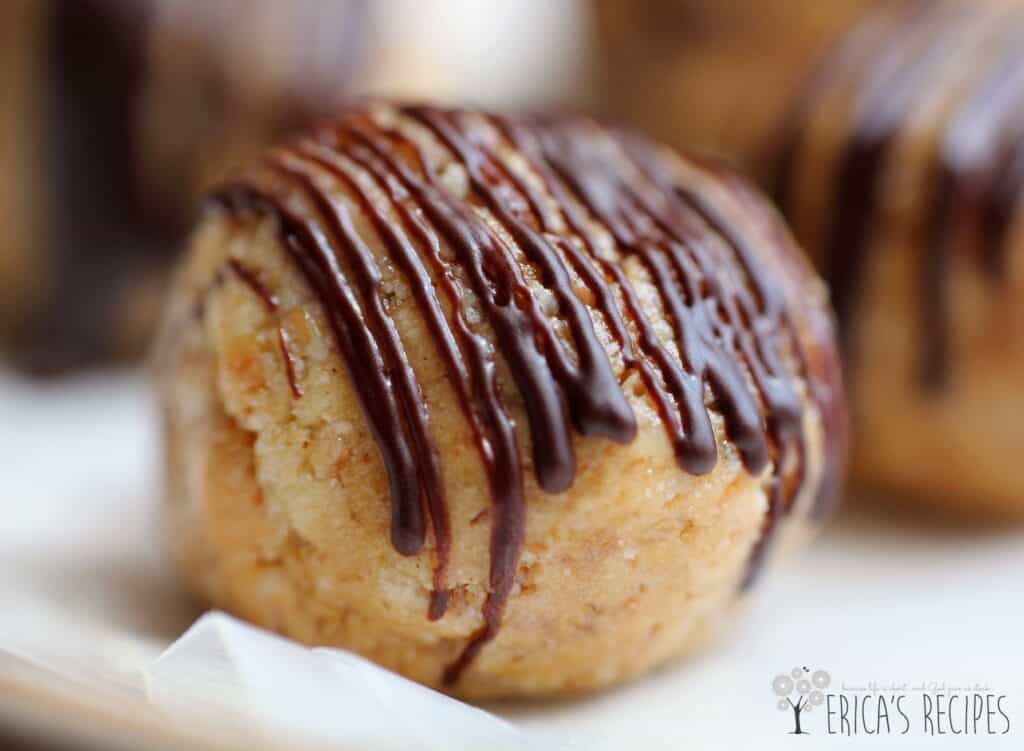 Reese's. Peanut. Butter. Eggs.
Every Easter, I go crazy for Reese's peanut butter eggs. I am a known Reese's peanut butter cup fan year round, but the Easter eggs with their extra favorable peanut butter to chocolate ratio are just one of the best things made by men. My butt loves them too – it especially likes to put them right there just for keeps.
This year, instead of downing multiple 6-packs of eggs, I took my No Bake Peanut Butter Cookies and modified them adding the chocolate to remind me of the Reese's eggs. See, the texture of these peanut butter cookies/balls is very reminiscent of Reese's peanut butter filling – which is not, in fact, creamy. This dough is a bit firm and crumbly like Reese's. So, like Reese's, they are dreamy …cue angels singing…
Also, the ingredients in my recipe are healthy YAY! Honey, powdered milk, wheat germ, and peanut butter that's it! Then I used dark chocolate and drizzled instead of coating them completely to keep them lighter too. The result checked all the right boxes with my Reese's fetish, and I didn't hate myself in the morning.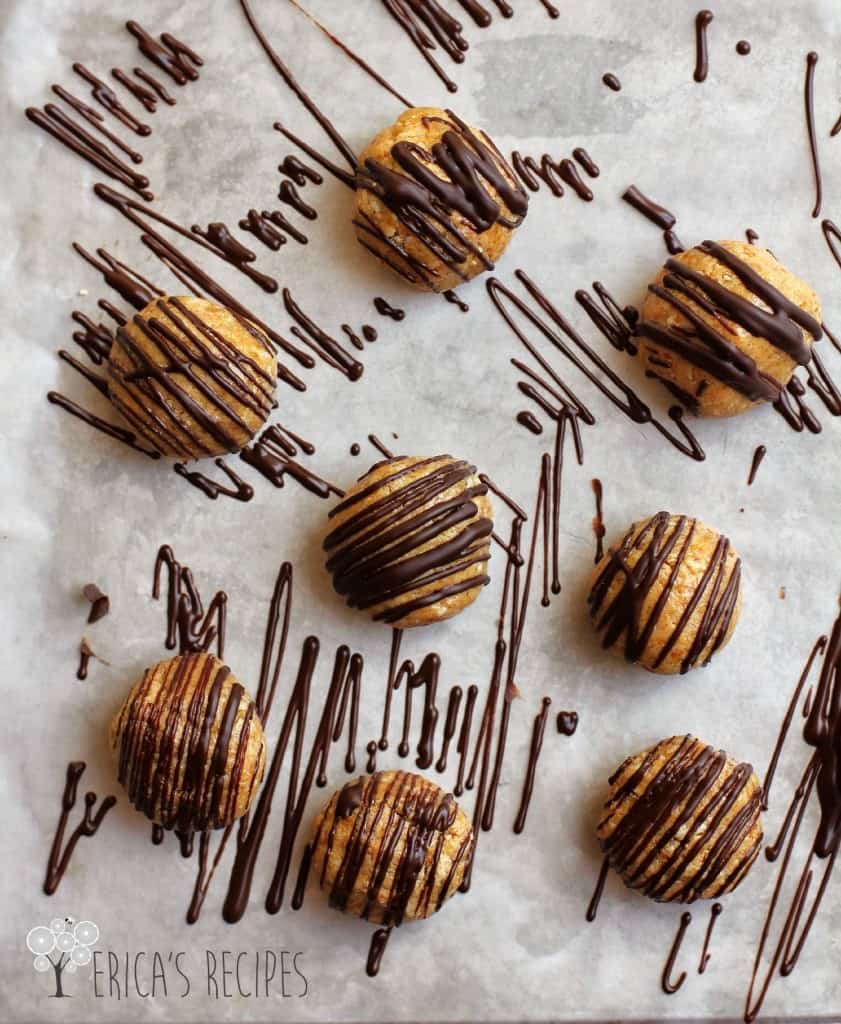 Be sure to also check out my most popular cookie recipe, Potato Chip Cookies.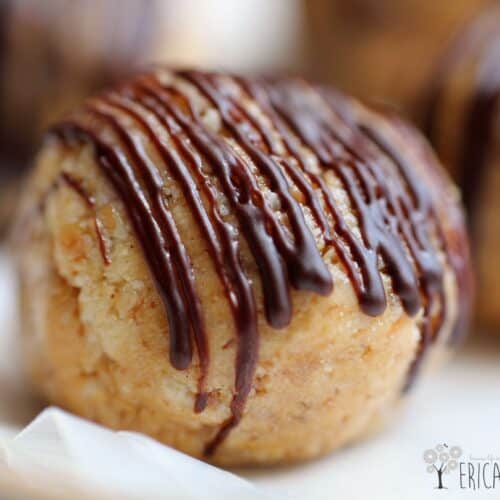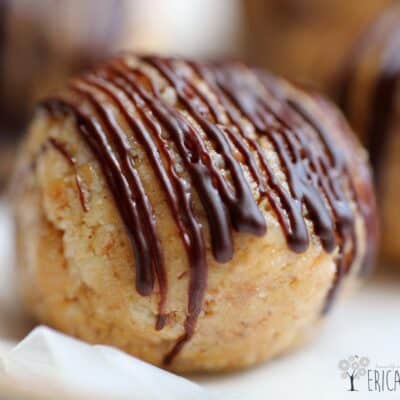 Healthy Dark Chocolate Peanut Butter Balls
Ingredients
½

cup

honey

½

cup

peanut butter

½

cup

wheat germ

¾

cup

powdered milk

½

cup

dark chocolate morsels

2

tsp

coconut oil or vegetable shortening
Instructions
Mix honey, peanut butter, wheat germ, and powdered milk until combined. Roll into 1-in balls.

To melt the chocolate: put the morsels in a microwave-safe bowl and add the coconut oil or shortening (see Note below). Microwave 30 seconds and stir. Microwave and stir in 10 second increments until chocolate is smooth.

Drizzle the chocolate over the prepared peanut butter cookies.

Refrigerate 1 hour before serving. Store in the refrigerator.
Notes
Coconut oil or shortening has to be used to thin the chocolate and not butter. Butter has water in it and, if added, will make the chocolate seize up.
Calorie count is purely an estimate calculated using an online application to serve as a guide and not to be taken as accurate nutritional information. Percent Daily Values are based on a 2,000 calorie diet.
Tried this recipe?
Leave a comment below and let me know!
~✿♥✿~