Russian Garlic Cheese is an easy appetizer for a party! Wonderfully garlicky, creamy, savory, and SO flavorful, make this Russian appetizer ahead for easy entertaining. Also known as Russian cheese salad, just a couple simple ingredients are transformed into a delicious Russian cheese spread.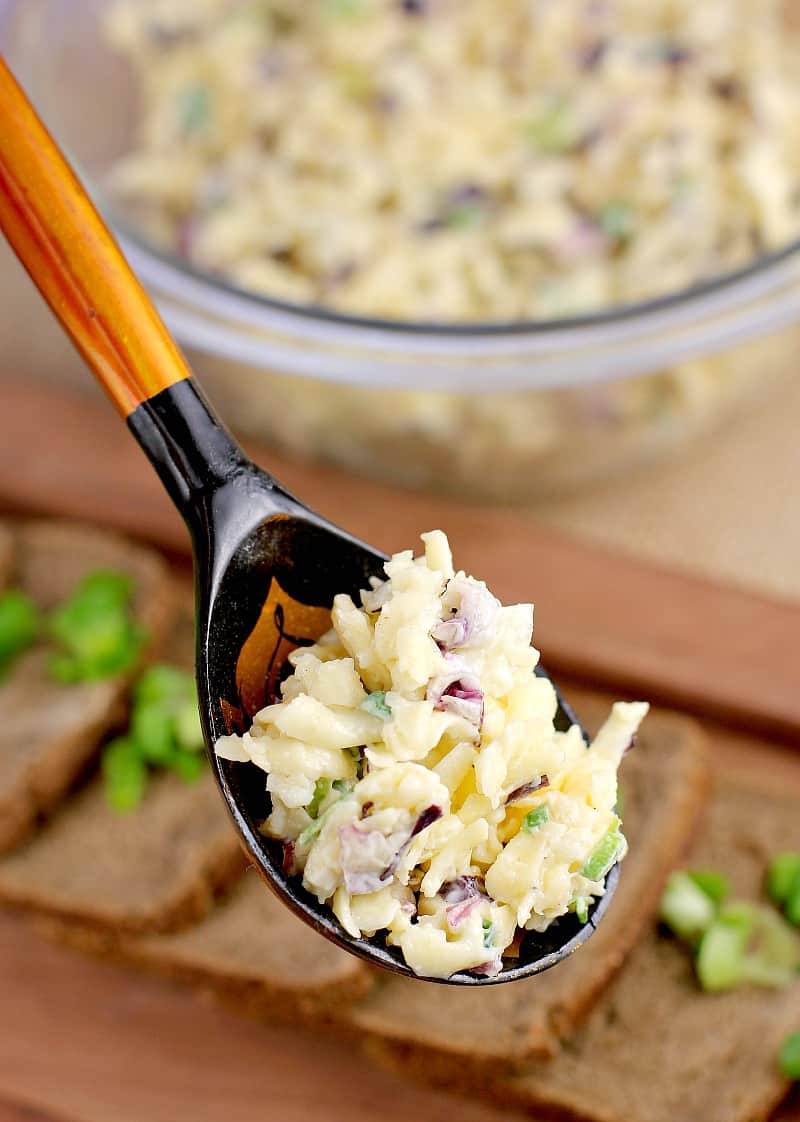 This recipe was first posted November 2013, then updated February 2020.
I have had a life-long fascination with Russia. There is just something alluring, daunting, romantic, and beautifully tragic about Mать Россия, Mother Russia.
They have the most interesting history, absolutely beautiful language, and a completely different approach to life than we have in the West. As a kid, I dreamed of living there as an American spy. I took Soviet literature in college right at the time of the Soviet Union collapse. I studied Russian language for years until I finally gave up completely beaten down by the grammar. My all-time favorite books include Russka by Edward Rutherford and Children of the Arbat by Anatoly Rybakov. And it is on my bucket list is to go there.
I don't know if it's remnant Cold War fascination from my childhood or more of a glasnost curiosity from seeing all that on the news when I was a young adult, but Russia to me is an enigma on the other side of the world. Beautiful in its own unique way.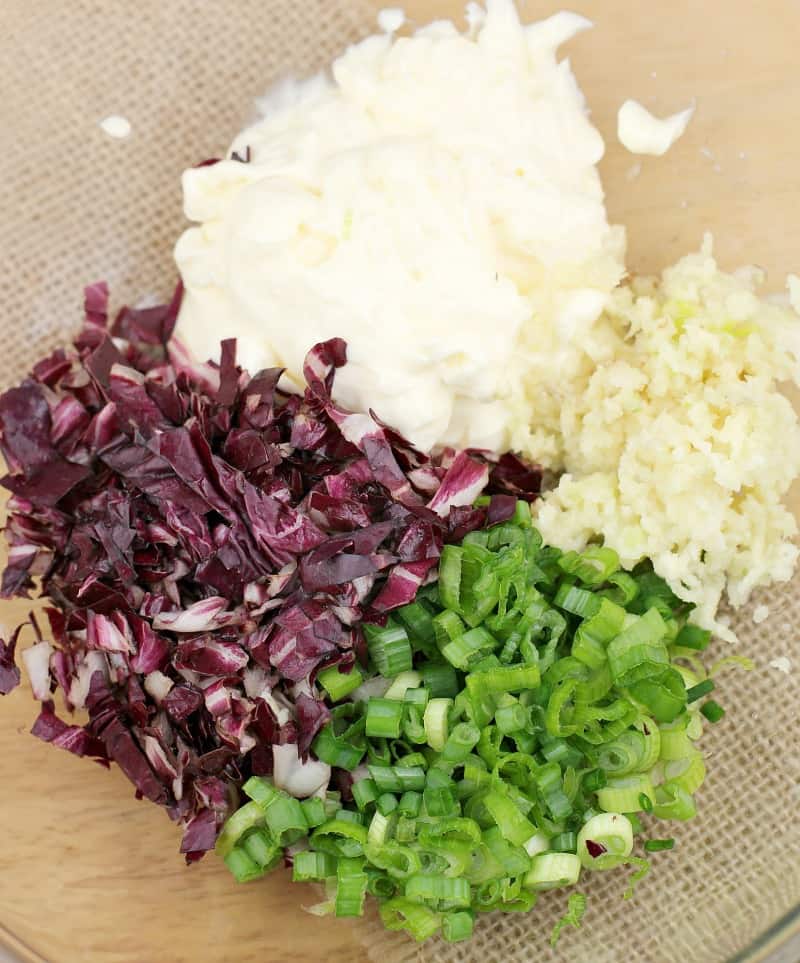 So, of course along the way of that interest, I have picked up a recipe here and there. And Russian Garlic Cheese is a perfect example.
What are Russian Appetizers?
There is a tradition in Russia: закуски (pronouned "zakuski"). It means appetizers (закуска, or "zakuska", for the singular).
Zakuski is an appetizer spread, buffet-style. Finger foods like sausages, herring, hard cheeses, bread, boiled eggs, pickled things, and of course caviar. At its simplest, it may be just a couple items before a meal. Or it may be scaled up elaborate as appetizers for a crowd and constitute the whole meal.
At the center of it though, is that by putting out zakuski and getting some nibbles in our bellies, we can drink more vodka. на здоровье! (Cheers!)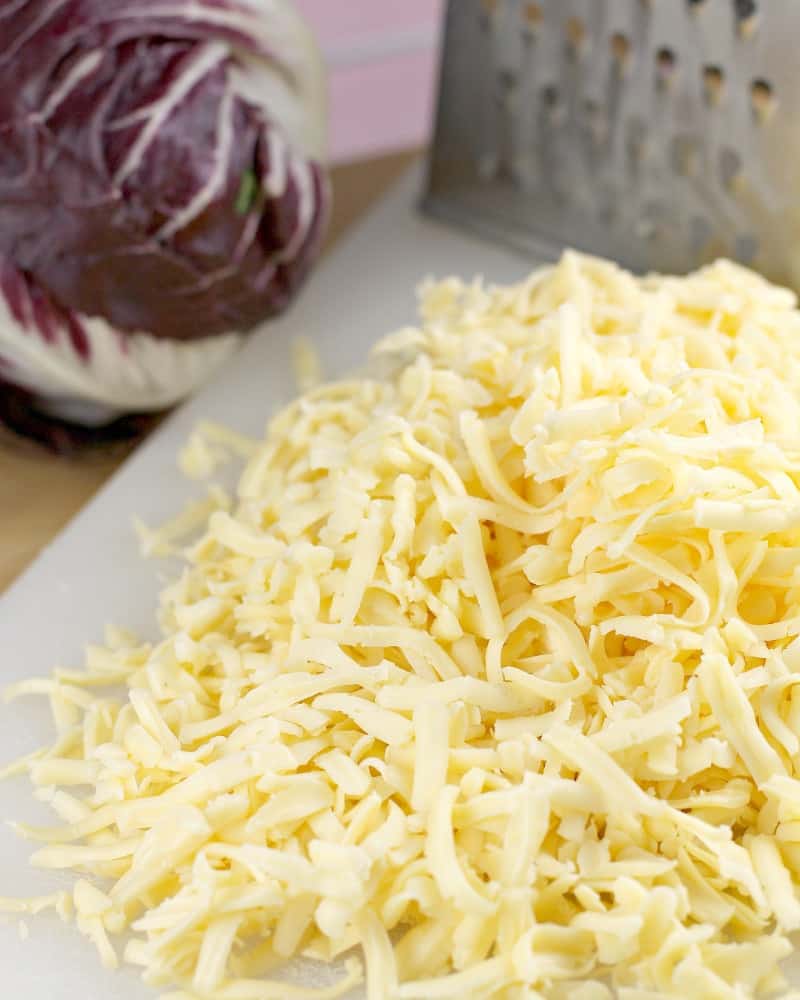 With the mayonnaise, garlic, and shredded cheese, this recipe for Russian Garlic Cheese (also known as Russian cheese spread or Russian cheese salad) is absolutely delicious.
This would also go very well with sliced sausage, caviar, hard cheeses, and standard zakuski fair if you want to go full out русский (Russian pronounced "ruskee").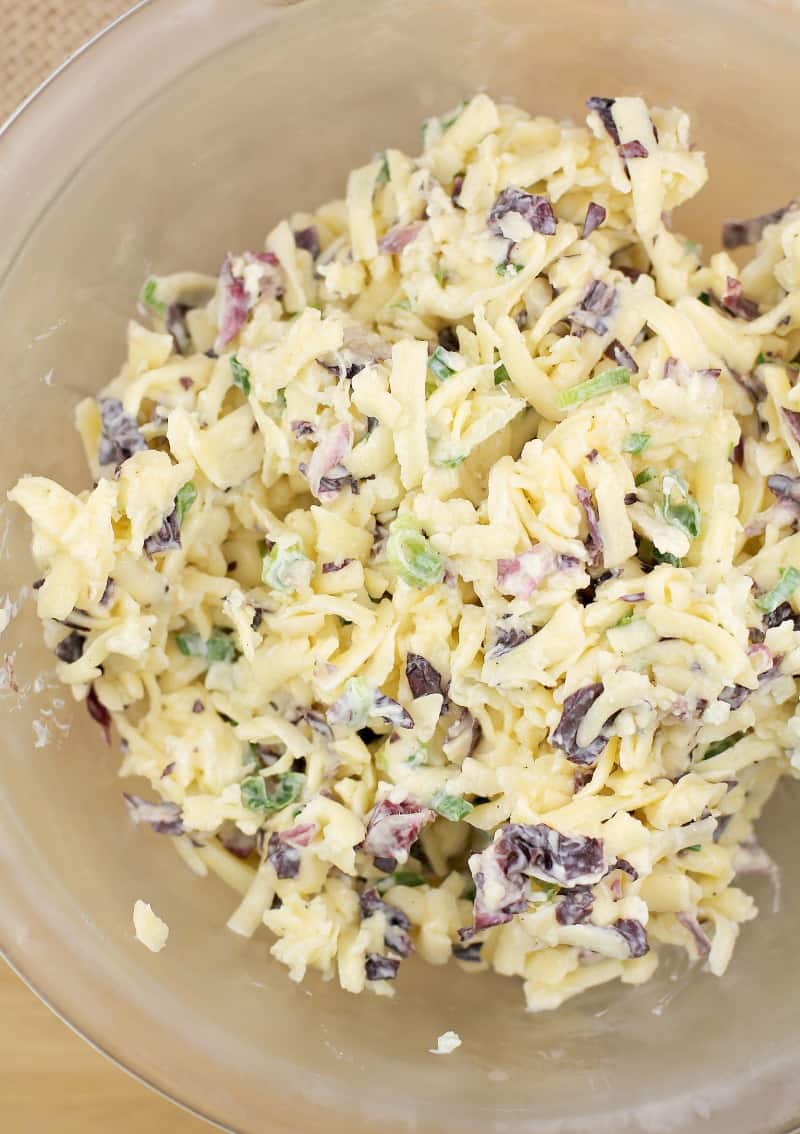 Is this Russian cheese spread an easy appetizer for a party?
YES. This recipe can be made in advance, for one thing. And if you want to make more for a larger gathering, simply multiply the ingredients making it a great, easy appetizer for a crowd. As written, this recipe serves 8.
Can this Russian appetizer be made in advance?
Absolutely YES, and this easy appetizer for a party gets better if you do. Make Russian Garlic Cheese up to two days ahead, and you are golden.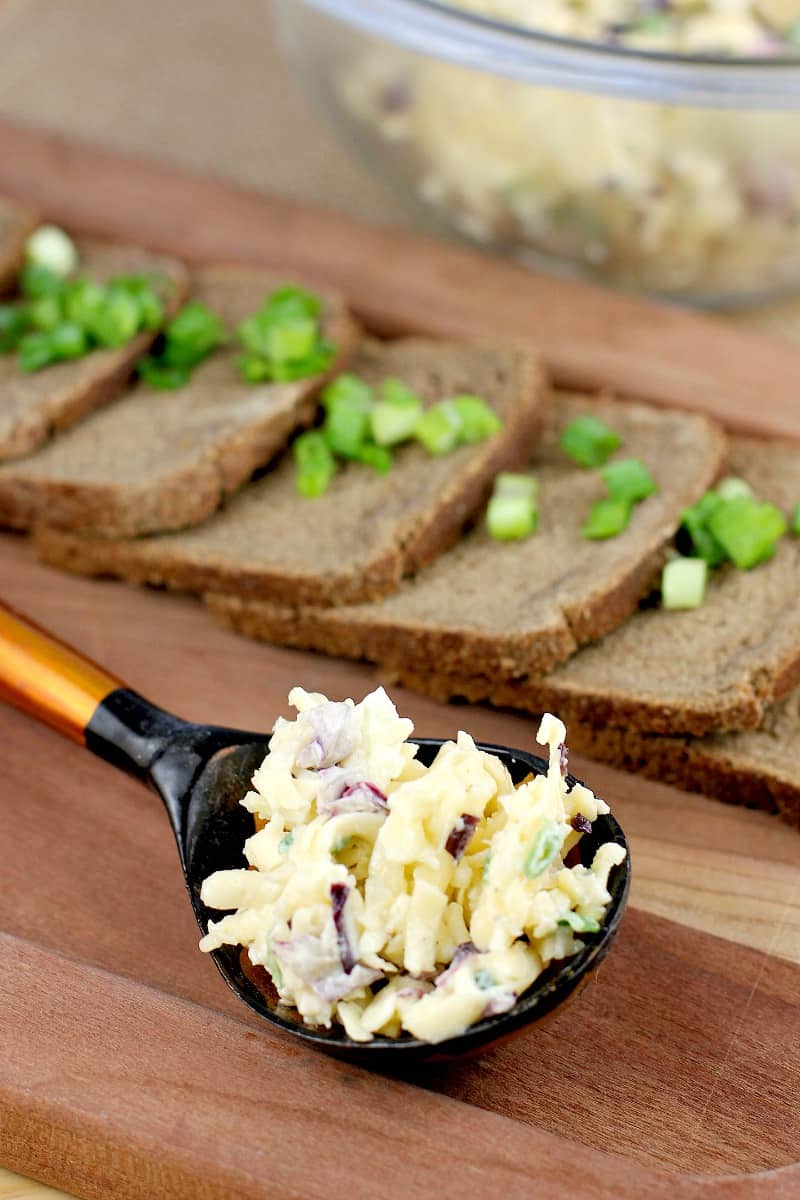 What are the ingredients for Russian Garlic Cheese?
The ingredients are super affordable and approachable:
Shredded Havarti cheese. This mild, creamy cheese makes a perfect spread with flavor that melds so well with the other ingredients.
Garlic. This cheese spread has a definite bite of garlic.
Mayonnaise. Russians love mayonnaise and so do I.
Green onion. To add more bite and flavor.
Radicchio. This peppery purple cabbage adds color.
Literally just put the ingredients in a bowl and mix. Then refrigerate at least a couple hours to let the flavors marry.
The green onion and radicchio are my own special touches. They add color and a zippy bite to go with the garlic. And they make what would otherwise be a very monochromatic recipe much more interesting.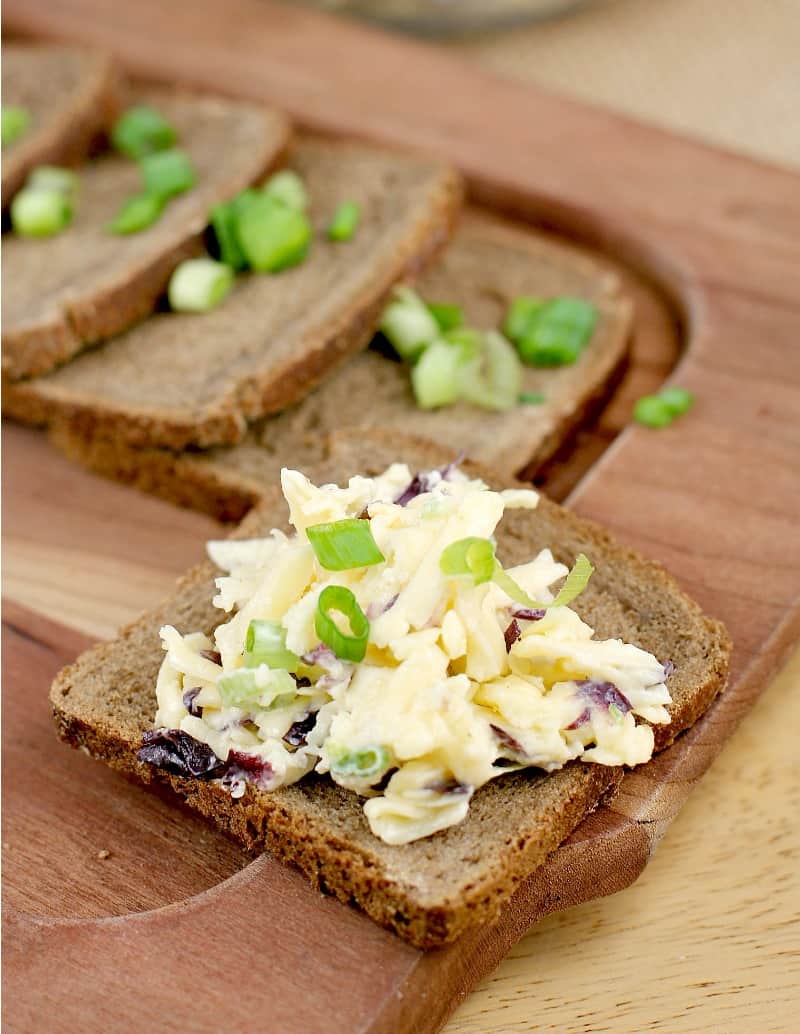 What should Russian cheese salad be served on?
I prefer this Russian appetizer for a crowd be served on little square of pumpernickel party bread. But this bread is not always easy to find in the grocery store.
So, this cheese spread is also good on hearty, whole wheat crackers… the darker the better. Or, just serve with regular soft pumpernickel bread slices, maybe even slicing them in half.
For more appetizer ideas, check these out
Last Tips
Because this is such a simple recipe, using quality ingredients is more important.
Easy on the garlic! There is nothing to hold the garlic back here, so no more than just the two cloves.
I find Havarti cheese in the specialty cheese section of my grocery store, not in the dairy section.
Use the large holes of the cheese grater to shred the cheese.
Save the rest of the radicchio to use in a salad or stir-fry dinner.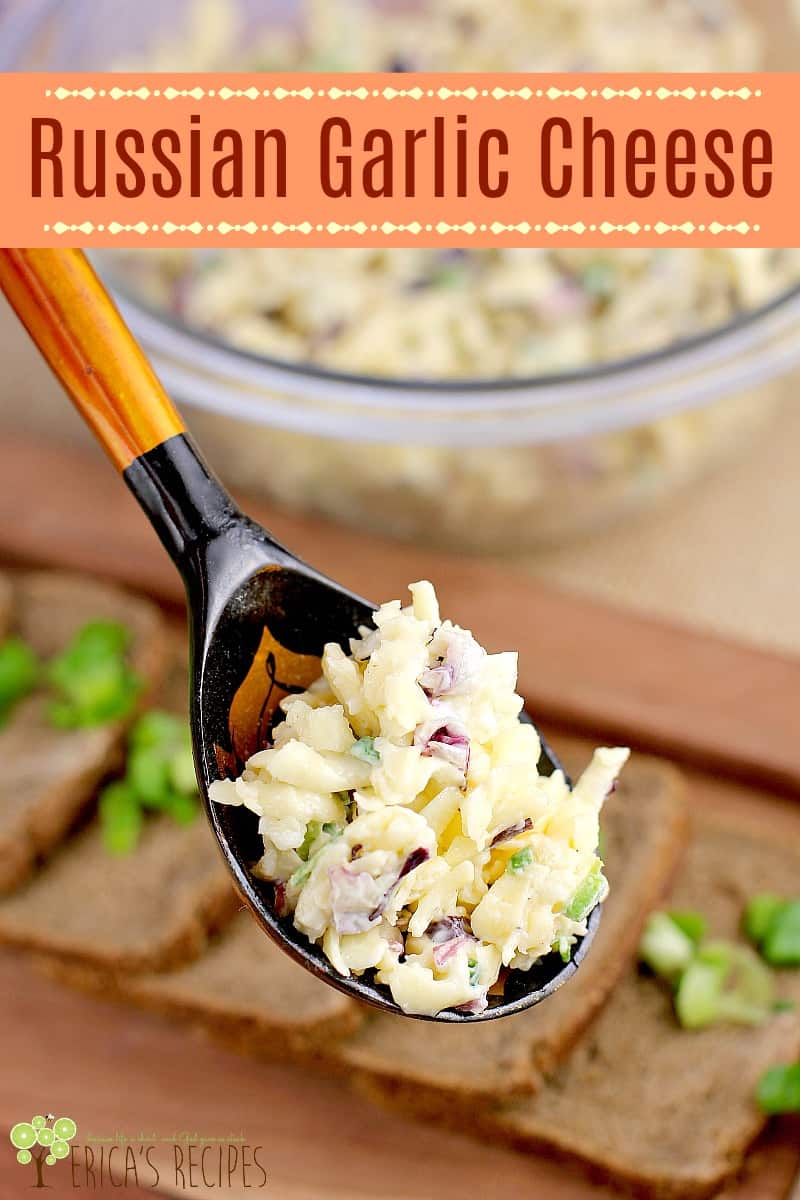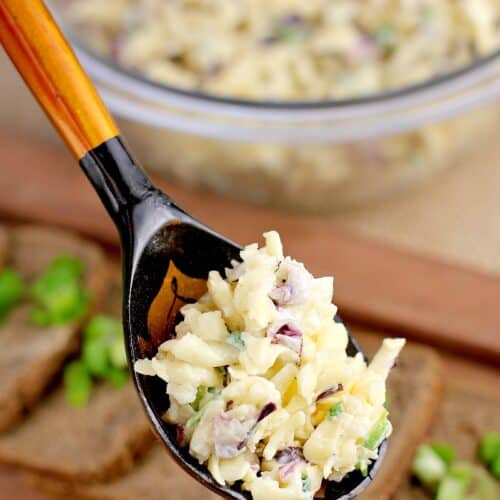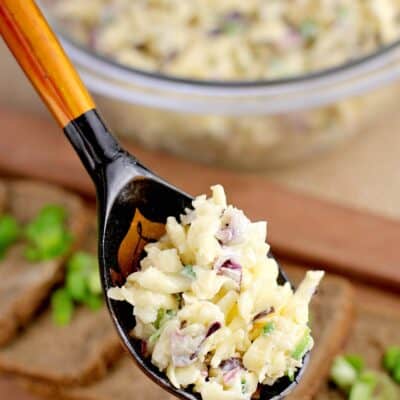 Russian Garlic Cheese
Russian Garlic Cheese is an easy appetizer for a party! Creamy and so flavorful, make this Russian appetizer for cheese salad ahead for easy entertaining.
Ingredients
8

oz

shredded Havarti cheese

2

garlic cloves

minced

4

Tbsp

mayonnaise

2

Tbsp

finely chopped green onion or chives

4

Tbsp

finely chopped radicchio

good pinch kosher salt

good pinch fresh cracked pepper
Instructions
Put all the ingredients in a bowl and combine.

Refrigerate for at least 4 hours.

Serve with sliced pumpernickel party bread or crackers.
Notes
This recipe can be make up to two days ahead.
Nutrition
Calorie count is purely an estimate calculated using an online application to serve as a guide and not to be taken as accurate nutritional information. Percent Daily Values are based on a 2,000 calorie diet.
Tried this recipe?
Leave a comment below and let me know!
~✿♥✿~