Classic Southern Sausage Balls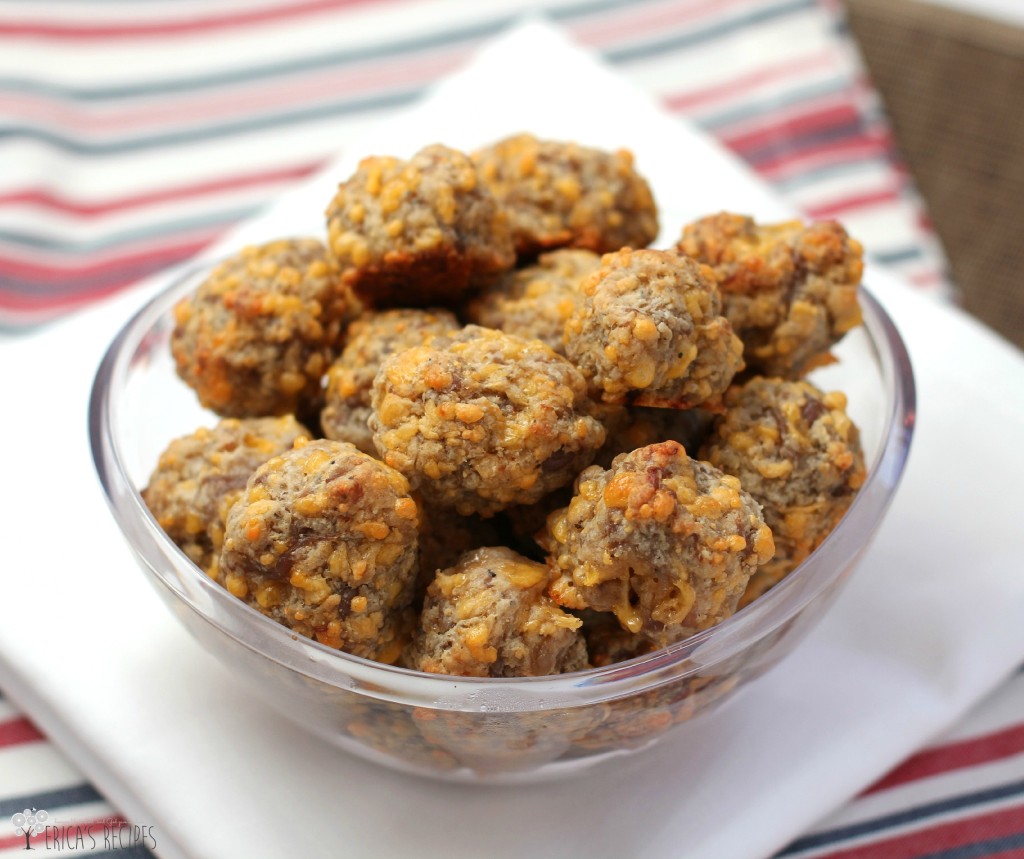 If you ever need to bribe someone, these will do the trick.
Sausage Balls
1 lb Jimmy Dean hot sausage, uncooked
2 c shredded sharp cheddar
2 c dry Bisquik
Heat oven to 350F.
Combine with your hands and roll into 1-½ inch balls. This takes a while to mix (and a little elbow grease), then all of the sudden it comes together. It also helps to let the sausage come to room temperature first.
Bake at 350 for 15min.
*Note: these are easy to overcook and will get dry. If your oven works right, at 15 minutes they are done.
~✿♥✿~