Creamy, old fashioned Tuna Noodle Casserole. This is one of those recipes you just hold on to for life. The kind your family asks for repeatedly. The kind that saves you on a busy weeknight, but does so with warmth and love in a way only some recipes do.
This website uses affiliate links which may earn a commission at no additional cost to you. As an Amazon Associate I earn from qualifying purchases.

This is not a new tuna casserole recipe. In fact, it is a very very old one. One of the first things I ever learned to cook, actually. It's been on this blog forever here, and I have decades of memories to go with.
But a week or so ago, my daughter said that she had pulled up the post to show someone …because it is one of her favorite dinners and we eat it a couple times a month and she was sharing this with her friend. Her words: "Mom, I was horrified. Those are such phone pictures."
…well, dear, actually they are not. They were taken with the Canon. I just didn't know what I was doing back then. …but yes, those pictures do this dish we adore absolutely no justice.
So, here is the redo.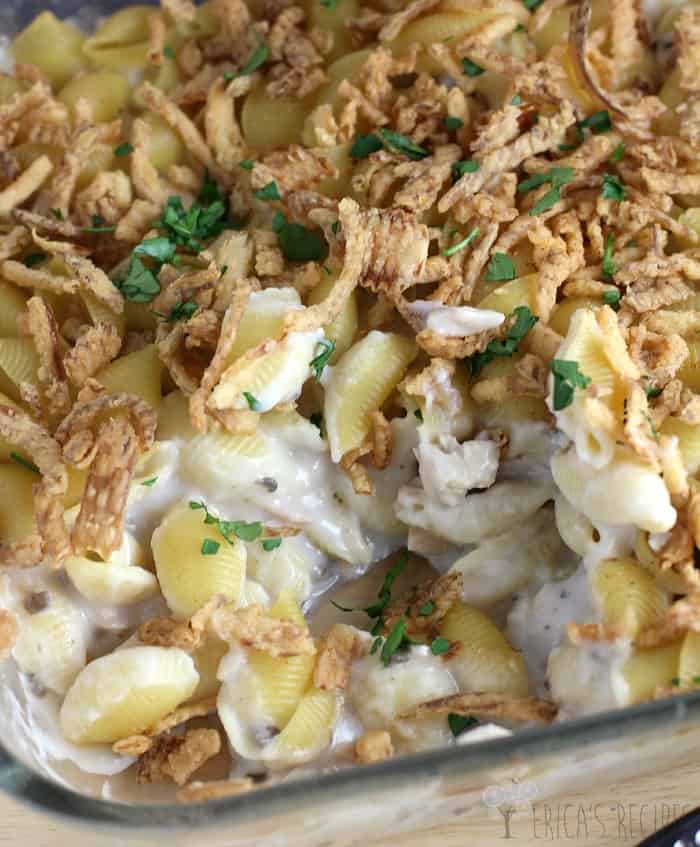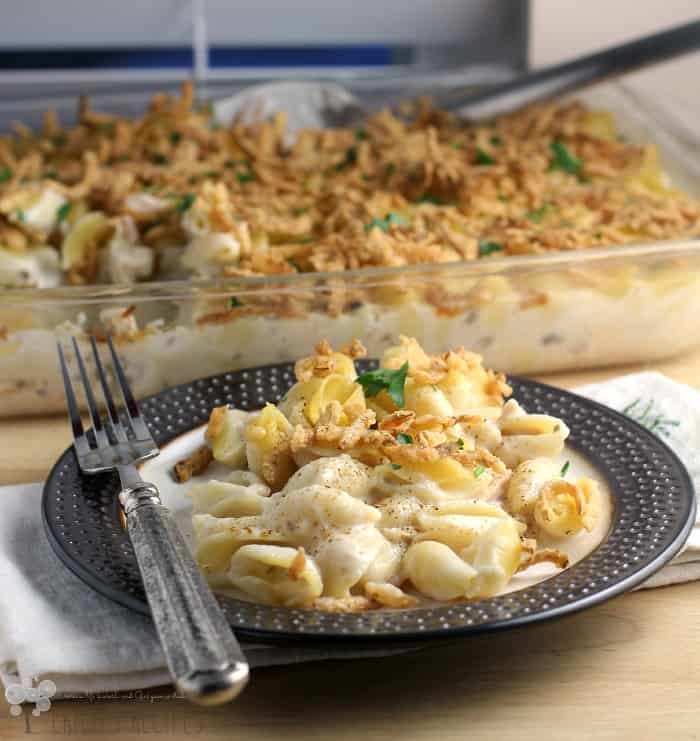 Normally, I would take new photos and update a post without re-publishing (I'm actually leaving the previous post up here because I think it's pretty awful funny).
Tuna Noodle Casserole
My tuna casserole recipe is as throw-back as they come. Condensed cream of mushrooms soup, canned tuna, pasta, and crunchy, salty fried onions to top. YUM, but yeah, totally old school. While the pasta (and I love using shells pasta in seafood casseroles!) is cooking, we just mix the remaining ingredients in the casserole dish, saving the onions to put on top.
Then mix in the cooked pasta, top with the onions, bake and DONE. Leftovers (if there are any) reheat great, and happiness will be had by all.
That's it folks. This tuna casserole is special to us. It deserves the love. Not because it is stellar or healthy or new. But precisely because it is an old cozy favorite. And loved.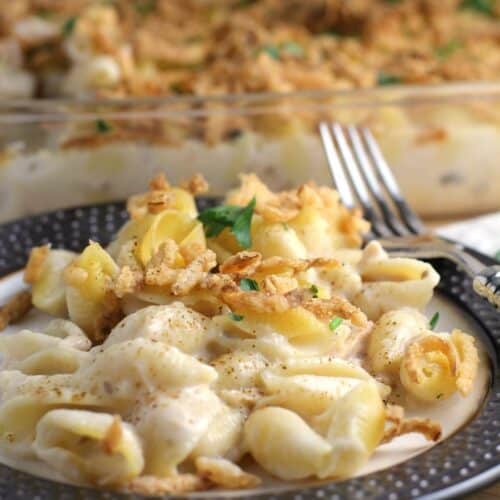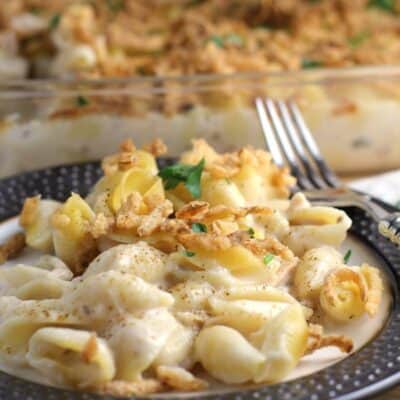 Tuna Noodle Casserole
Creamy, old fashioned Tuna Noodle Casserole. This is one of those recipes you just hold on to for life.
Instructions
Preheat oven to 350F. Bring a large pot of water to a boil.

Cook the pasta to al dente according to package directions. Drain.

In a casserole dish, combine the tuna, condensed soup, and milk using the empty soup can to measure 1 canful of milk. Stir in the cooked pasta.

Top casserole with the onions, chips, or crushed crackers. Bake until bubbly (~30-35 minutes).

Dust with Old Bay and sprinkle a little parsley to serve.
Notes
I prefer french fried onions for topping, but I have also used goldfish crackers, crushed Club crackers, and crushed Ritz crackers. My mom always used crushed potato chips.
Other note: Very often, I double this recipe so I get the next night off from cooking.
Nutrition
Calorie count is purely an estimate calculated using an online application to serve as a guide and not to be taken as accurate nutritional information. Percent Daily Values are based on a 2,000 calorie diet.
Tried this recipe?
Leave a comment below and let me know!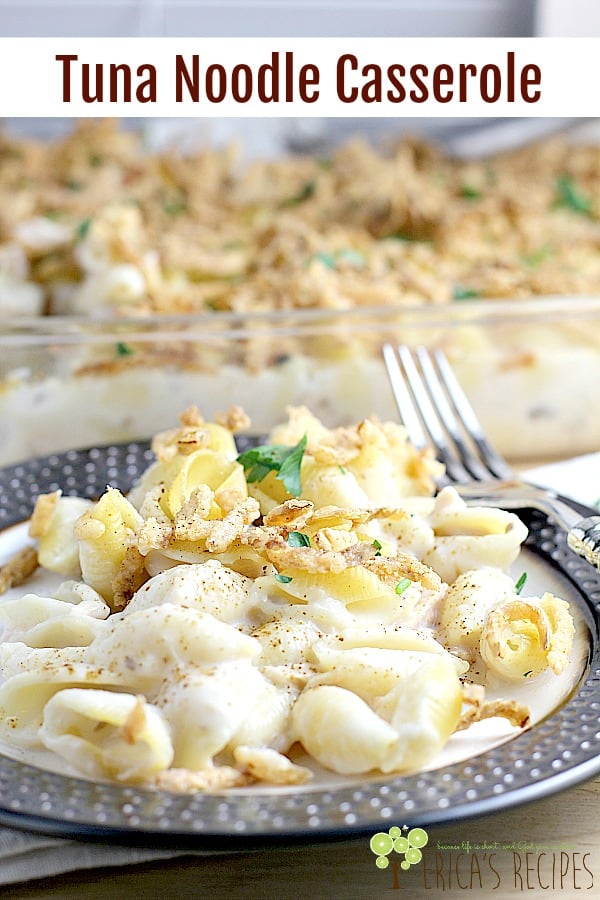 If this cozy casserole recipe looks good, check out these other ideas