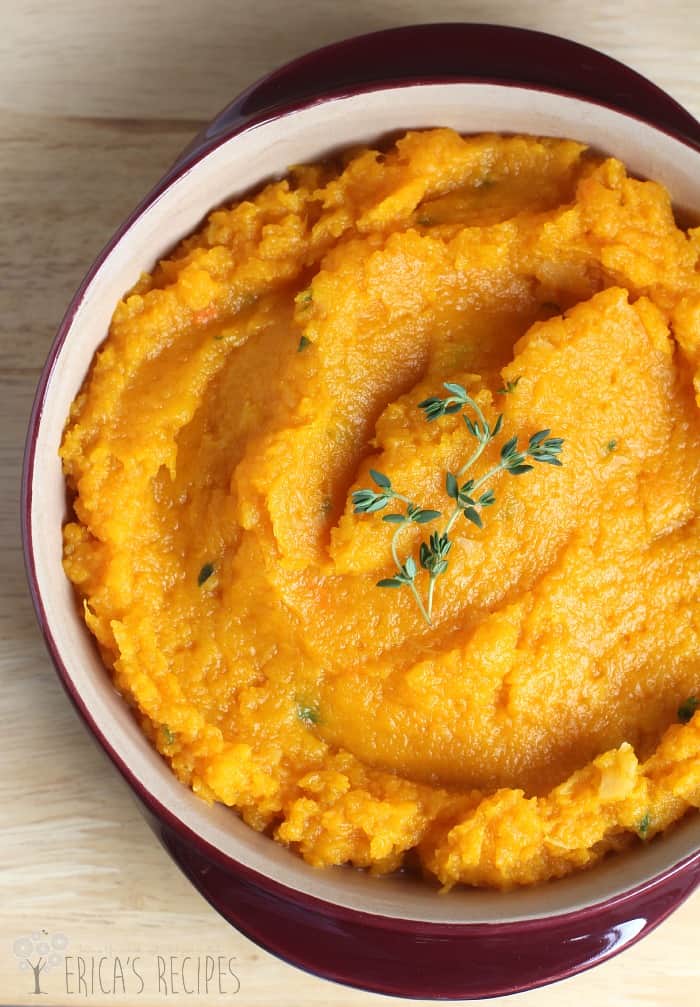 My grandmother made this every Thanksgiving, Christmas, and Easter, and she never added spices, milk, or brown sugar. I've had mashed butternut prepared by others many times, and I've never like any of them – sometimes SIMPLER IS BETTER!
Grammy Peggy's Mashed Butternut Squash
Skin butternut squash, chop, seed, and steam well. Mash with a little unsalted butter. Taste and add a little sugar to sweeten if needed.
~✿♥✿~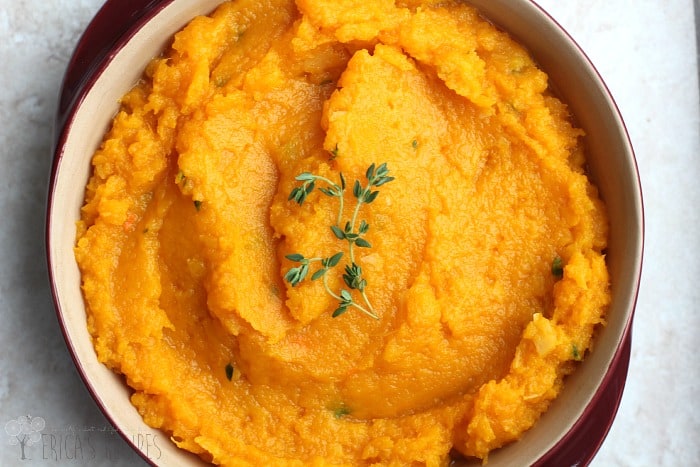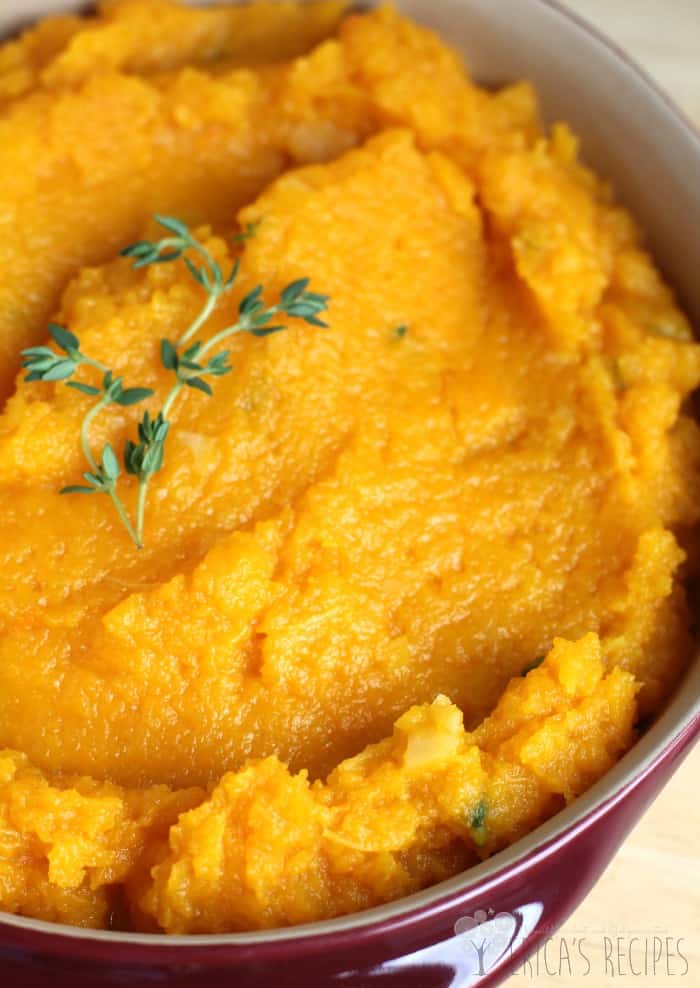 ​​​​​​​​​​