Blondie Bean Brownie Sundae
Beans as the basis for a brownie? Absolutely yes! Here is a new Blondie Bean Brownie Sundae that gives you healthy, dairy-free, gluten-free blondie brownies that are so good you won't even care about what is there or not there. Top with creamy coconut milk-based So Delicious Dairy Free® frozen treat for a healthy sundae.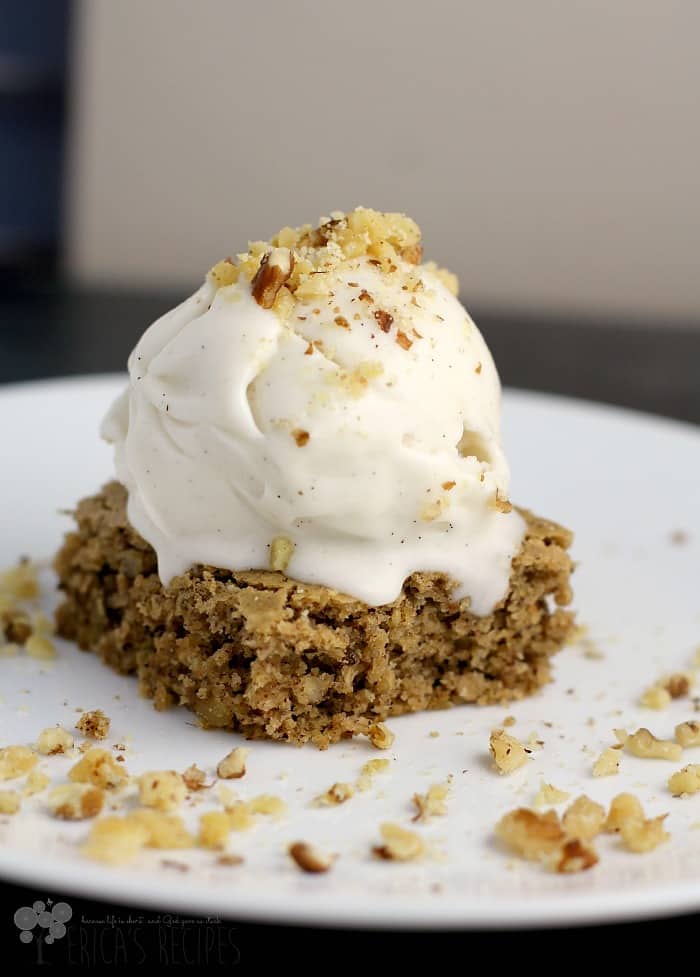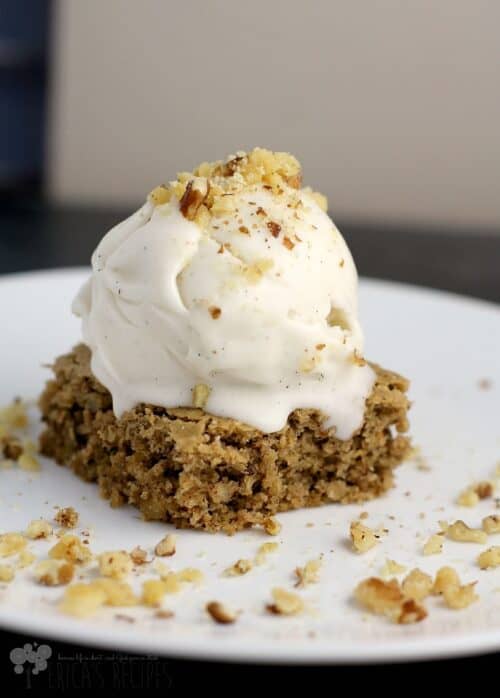 So here on my site, I really do try to give you a little of everything. The recipes ebb and flow with my life, my disposition, my sponsor, my goals, and, more usually than not, my mood.
But that's food. That's how food works. We're human, we're not dogs. We are not perfectly content, tail-wag-eating the same thing every day. We need to explore. Be it a new hair color or cooking in my kitchen, new must happen.
So this recipe is coming from me to you from that place. Wanting to try something completely new, and embracing the idea that maybe some ingredients that one would not think to stick somewhere, can totally work just right there.
Beans. Meet brownie.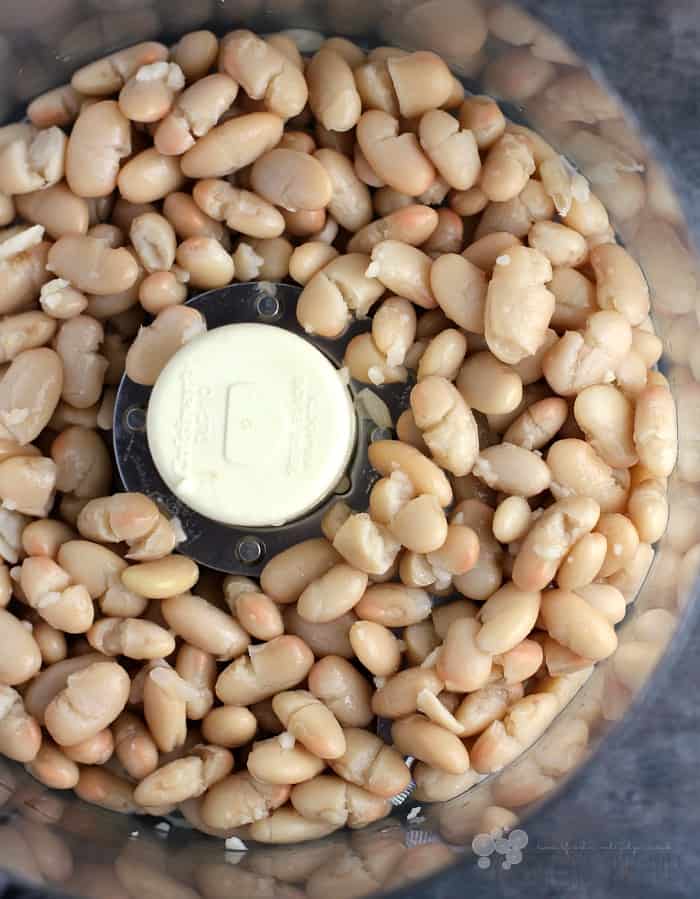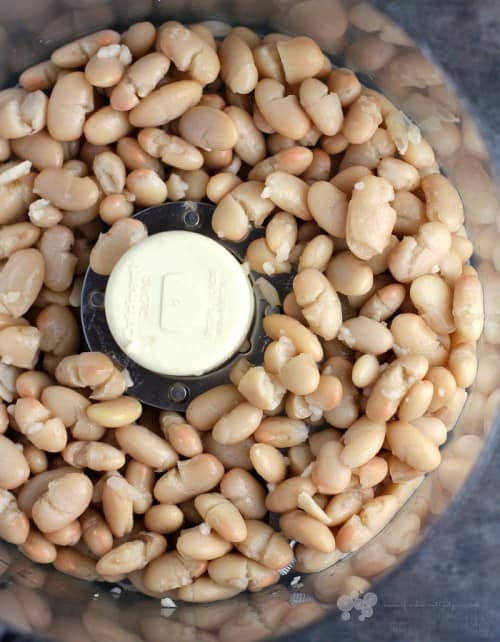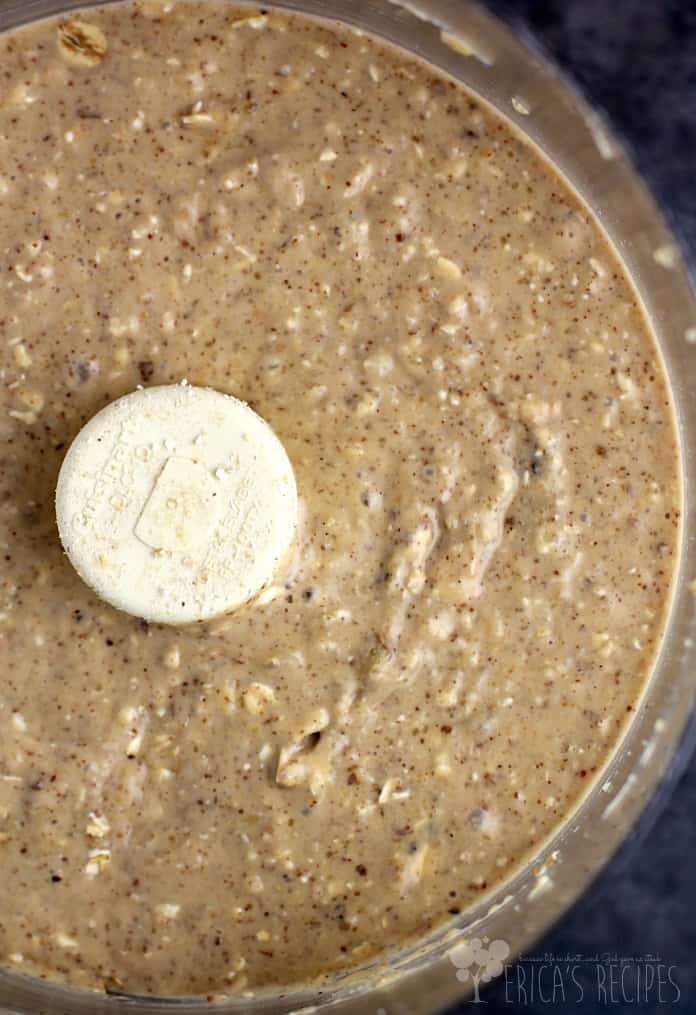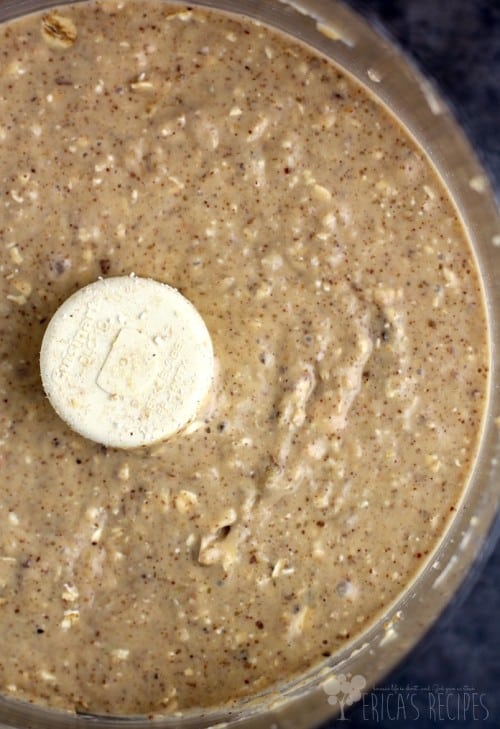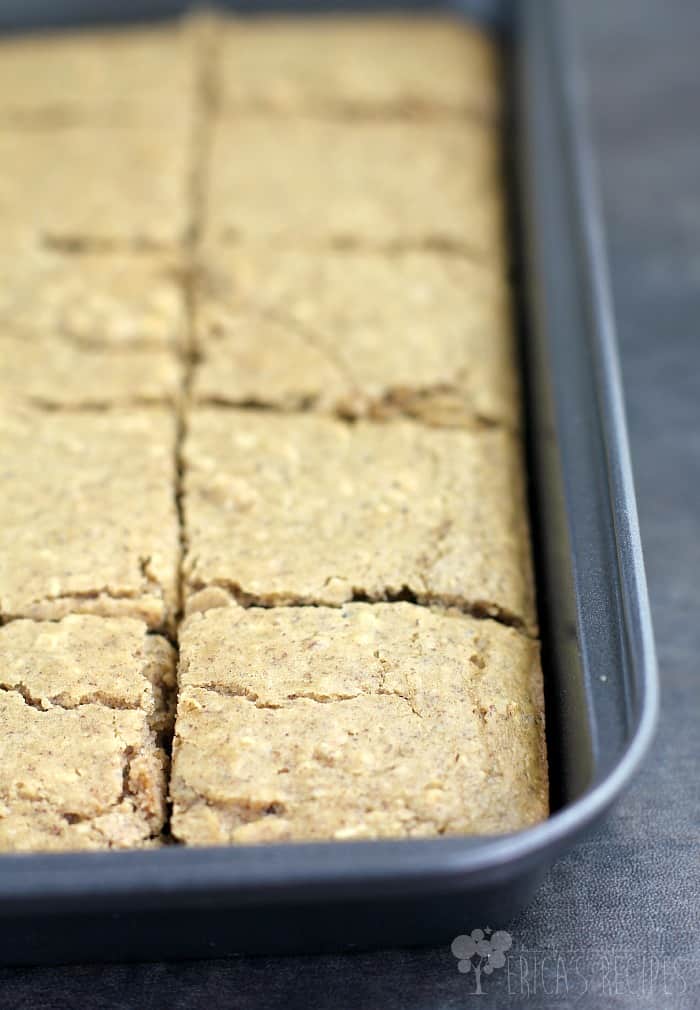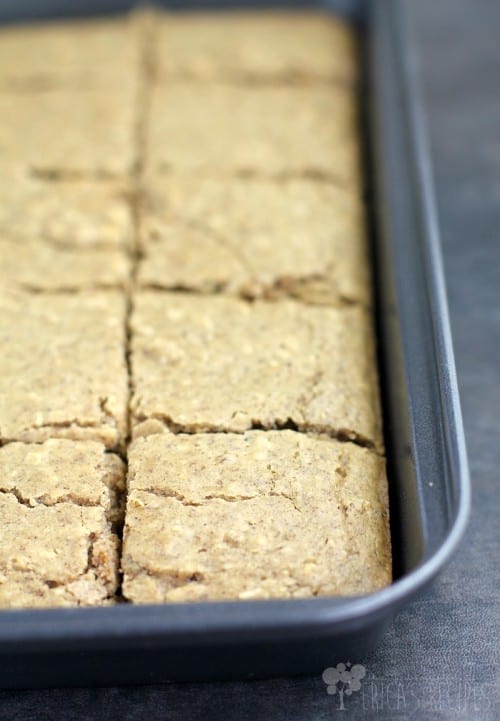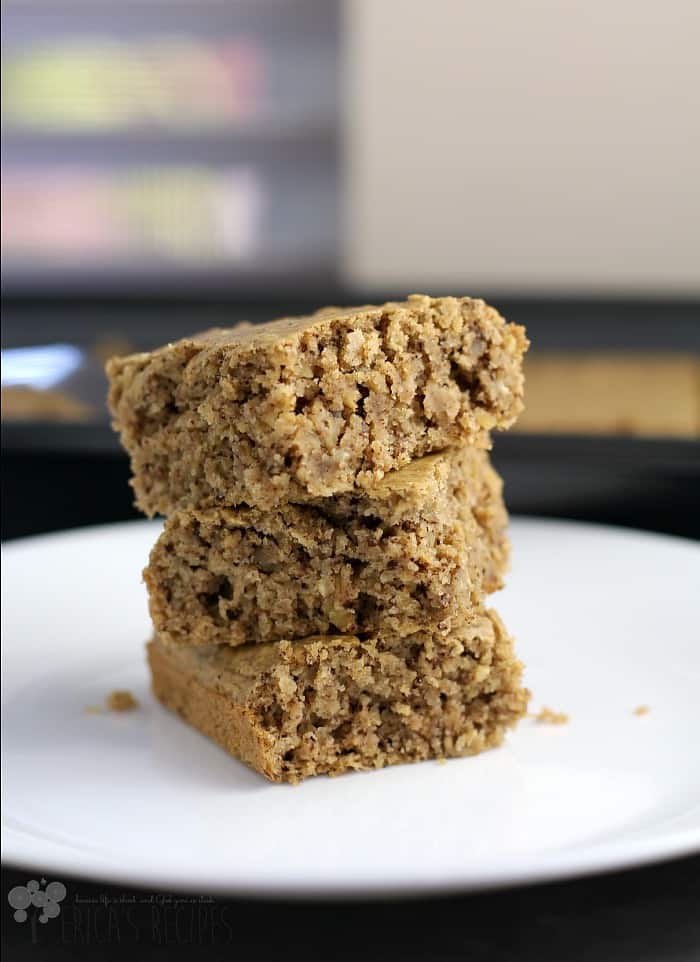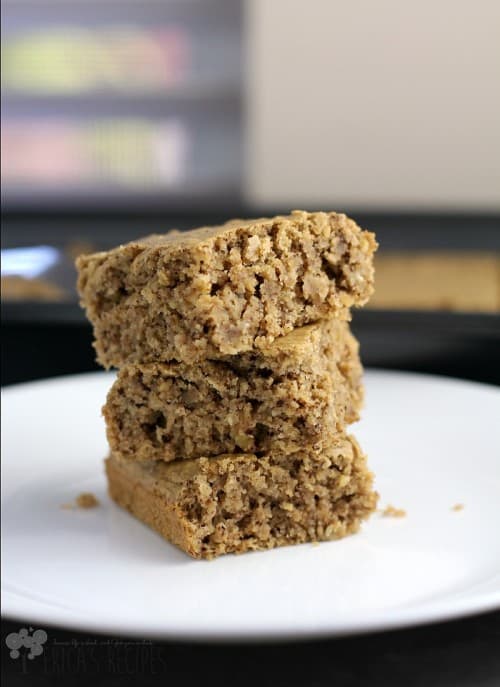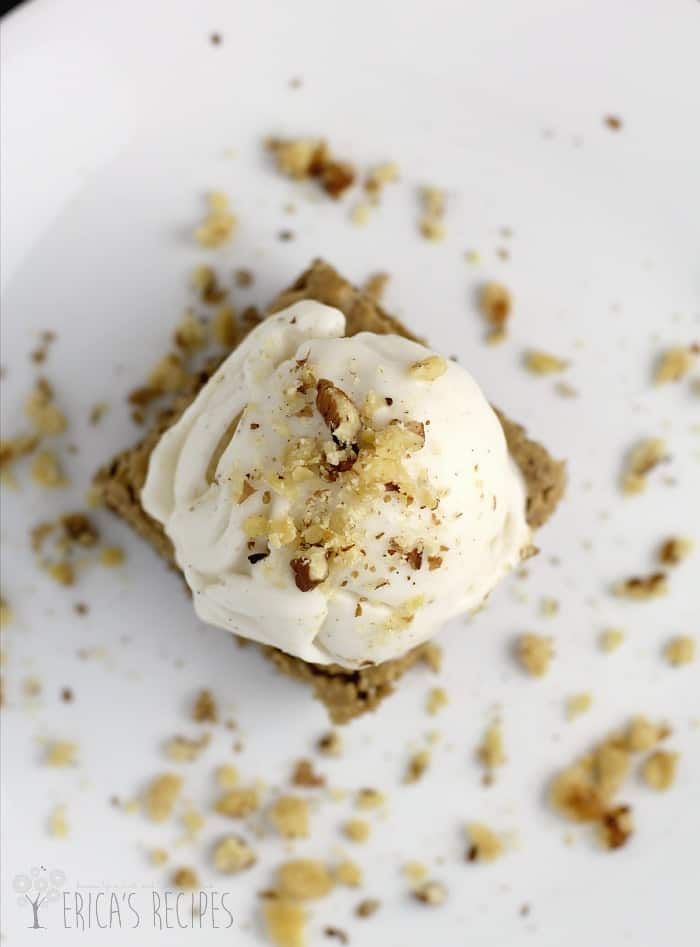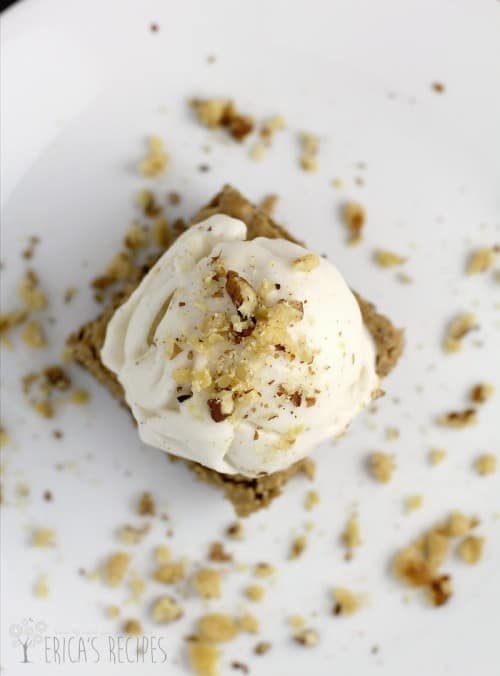 These blondie bean brownies are surprisingly light and just sooo good. With a subtle hint of cinnamon, robust flavor from almond butter and vanilla …freaking delicious.
The scientist in me totally came out in the making of these brownies. They have a loose crumb to them, which I wanted and why I added the oats to fluff them up for sundae-making and to absorb the melty. Also, I used turbinado sugar to sweeten (not artificial sweetener – don't go there Ever!) instead of my usual go-to, honey. This is because I did not want flat brownies. Errything in google images had flat bean brownies. No. No no no. So, chemistry …honey is acidic and would have prevented the baking powder and soda from doing their thing, and that is why I used raw sugar. ..and a little brown sugar cuz it makes things yummy. (science is cool, isn't it?)
As for the So Delicious Dairy Free®, I wish I had found this stuff ages ago because I do have family members that are lactose intolerant. This would have totally helped dessert-planning issues and trying to come up with ideas everyone could enjoy. So Delicious Dairy Free® is not only dairy-free, but also egg-free, nothing artificial, and certified vegan. You can make a whole lotta people happy happy. Great flavors like Salted Caramel and Cashew Dark Chocolate Truffle too, but for this sundae, I went old school with chocolate and vanilla.
So that's it kids! I wanted to create a blondie bean brownie dessert I can feel good about serving my family and myself. Dressed up however you like or just kept simple, this dessert will satisfy all. And the brownies alone are a great snack option too.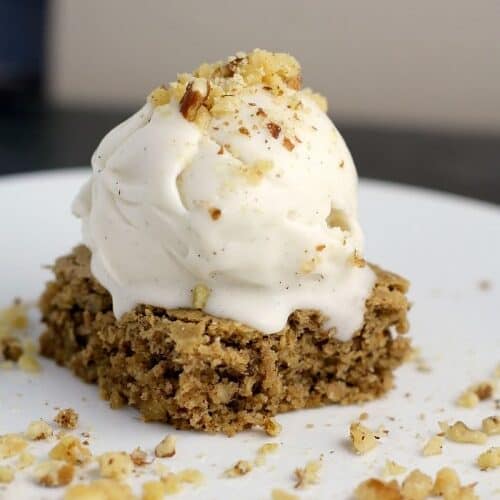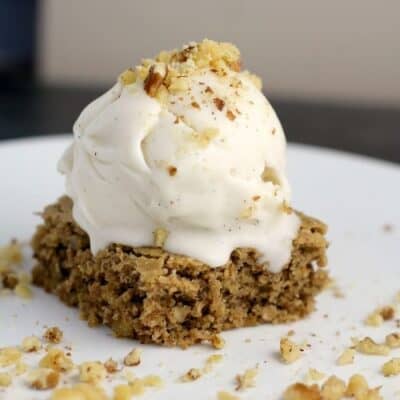 Blondie Bean Brownie Sundae
Here is a new hack that gives you healthy, dairy-free, gluten-free blondie brownies that are so good you won't even care about what is there or not there.
Ingredients
For the Blondie Bean Brownies
1

15 oz can white beans, rinsed and drained

2

large eggs

1

tsp

pure vanilla extract

¼

cup

raw turbinado sugar

2

Tbs

light brown sugar

¼

cup

almond butter

½

cup

old-fashioned oats

½

cup

finely chopped walnuts or pecans

¼

tsp

kosher sea salt

⅛

tsp

cinnamon

½

tsp

baking powder

½

tsp

baking soda
For the Sundae
coconut milk ice cream

chopped nuts
Instructions
Heat oven to 350F.

In a food processor, pulse the beans to break them down. Add the remaining ingredients in the order given and process until combined.

Pour batter into a baking pan with dimensions like 8x8 or 10x6 (13x9 would be too large for this amount of batter).

Bake at 350F for 15-20 minutes or until just set. Brownies will be just lightly golden around the outside.

Serve warm topped with a scoop of So Be Delicious Frozen Treat and additional chopped nuts. Yields 14-15 servings.
Notes
I wanted to keep this dessert light which is why I only topped with nuts. But, clearly, your can add whatever other topping you love. Jazz.it.up.
Also, 1/4 cup dark chocolate chips or dairy-free carob bits would be a great add to this brownie recipe.
Nutrition
Calorie count is purely an estimate calculated using an online application to serve as a guide and not to be taken as accurate nutritional information. Percent Daily Values are based on a 2,000 calorie diet.
Tried this recipe?
Leave a comment below and let me know!
​~✿♥✿~​