Lemon Basil Sherbet Mimosa or Mocktail
Lemon Basil Sherbet Mimosa has lovely little balls of no-churn Lemon Basil Sherbet topped with fizzy 7UP or champagne for a mimosa. Lemons come into season here in Florida during the holidays, so what better way to kick off a festive brunch then with a sweet, lemony libation.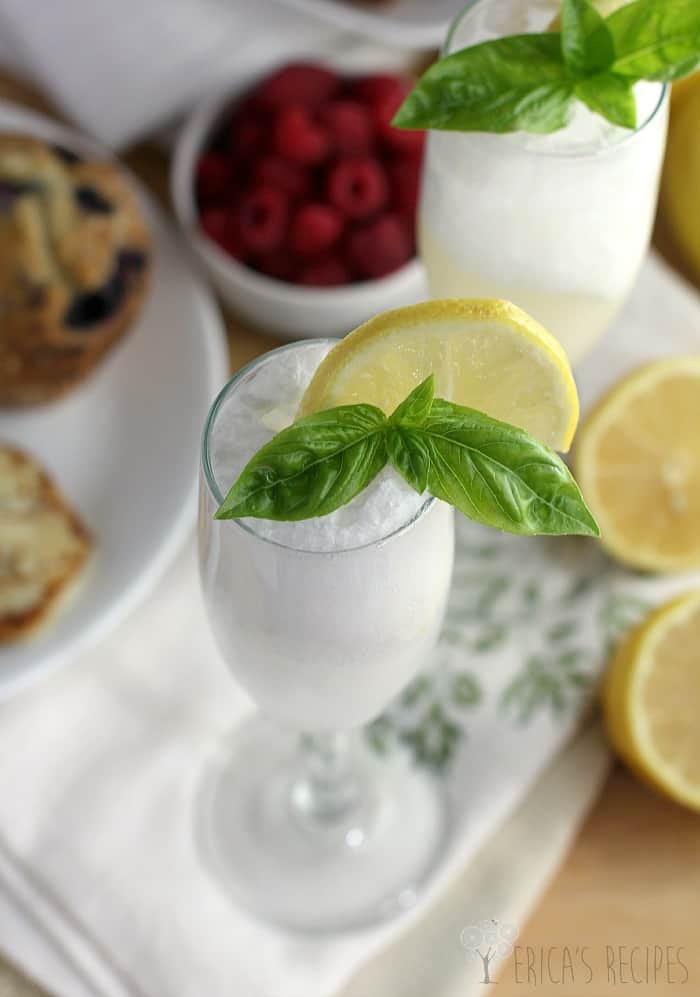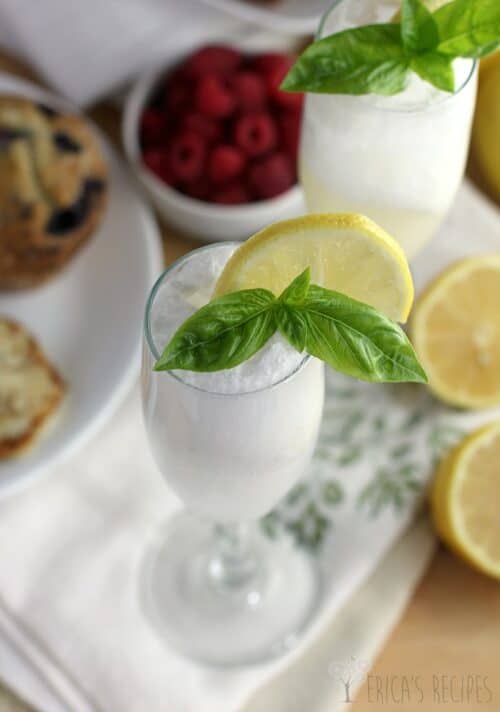 Okay, so the challenge for me for this 7UP TEN® mocktail was to come up with a fall idea …like, think leaves changing, think crisp air, think Thanksgiving.
But in fall, Florida be like…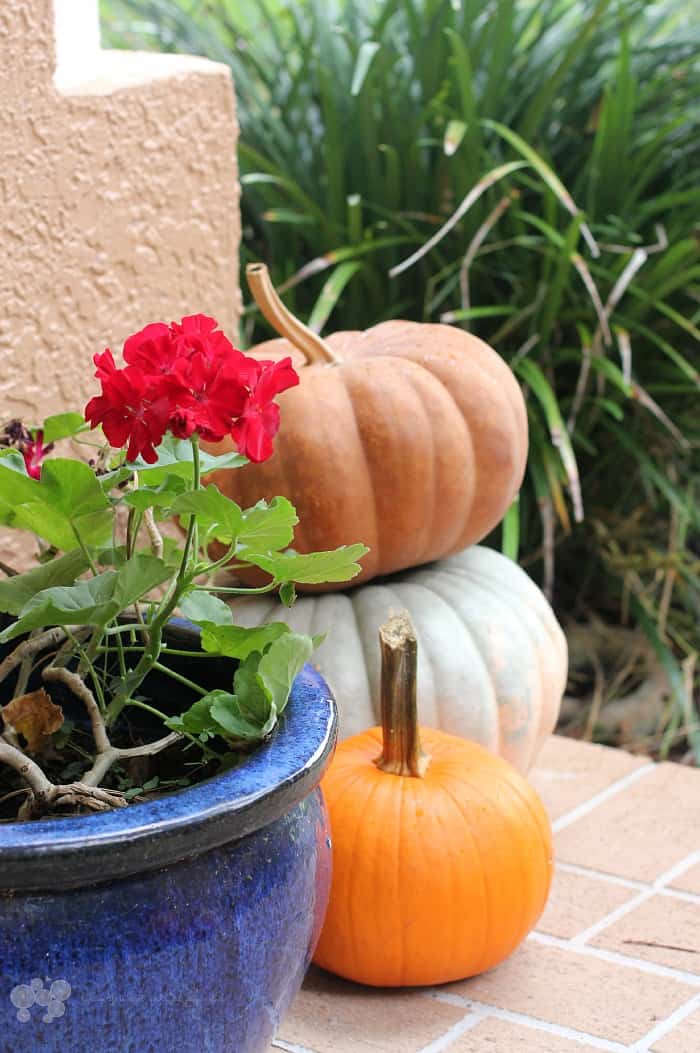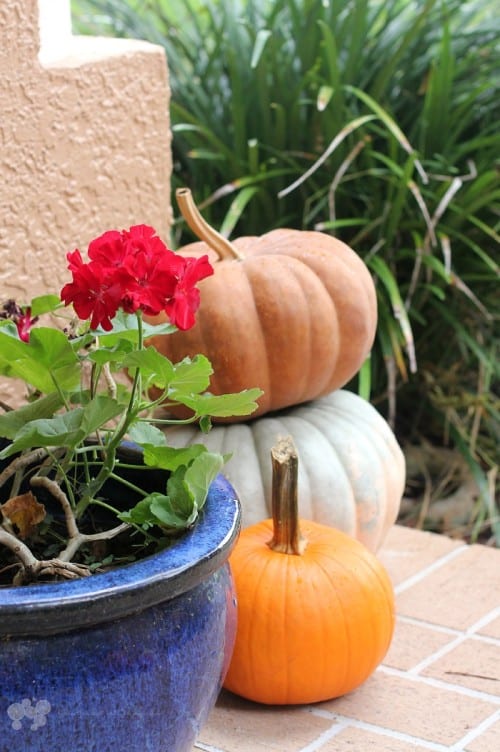 Yep, none of that. But I have plenty of sunny seasonal lemons from my tree, so I went with that inspiration and took it to breakfast. Because I personally think one of the bestest things about the holidays are BRUNCHES. Seriously, brunch rules.
Now, this recipe actually gave me a hard time, I have to tell you. My first attempt was aiming for a sorbet – as in more juice, no dairy. I used the sheet-pan in the freezer and stir-with-a-fork-every-hour method. What I ended up with was very granita-esque. It was delicious, but holy ice crystals. No bueno for adding scoops to a drink.
Next attempt …enter whipped cream. Did you know that you can freeze whipped cream and have yourself a lovely no churn ice cream? Well, you do now. And this recipe is a basily, lemony version of that. Very easy to make, and no ice cream maker required.
And this. This this this this this. It is so good. This is how the miracles happen – one recipe idea doesn't work, but the rebound is light-years better than what you originally dream-tasted in your head.
The cream had to happen. It makes this. …Picture, a fizzy lemon version of a creamsicle. Yeah, it's kinda that.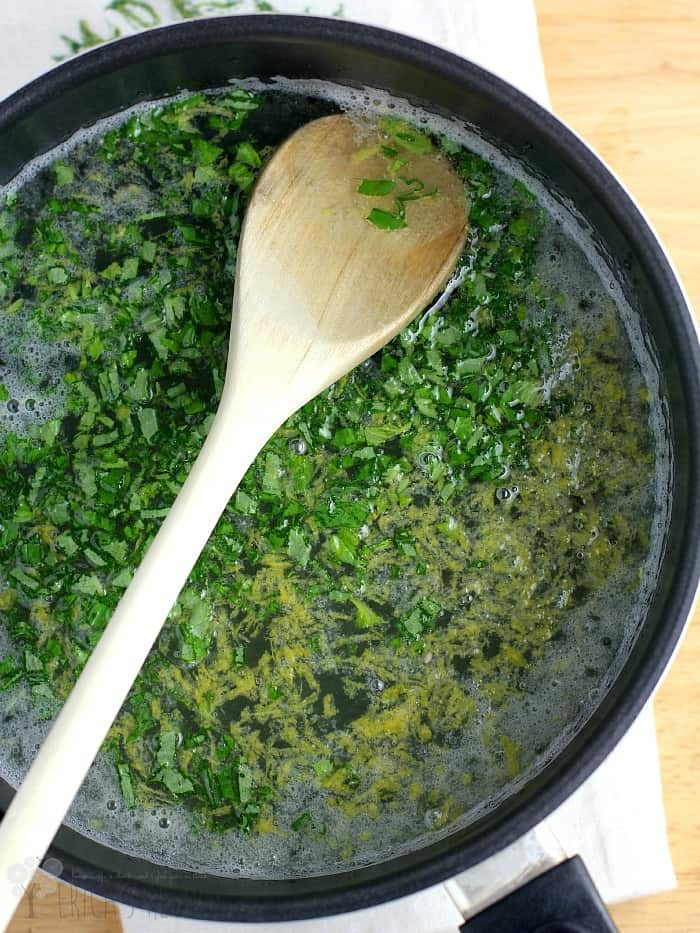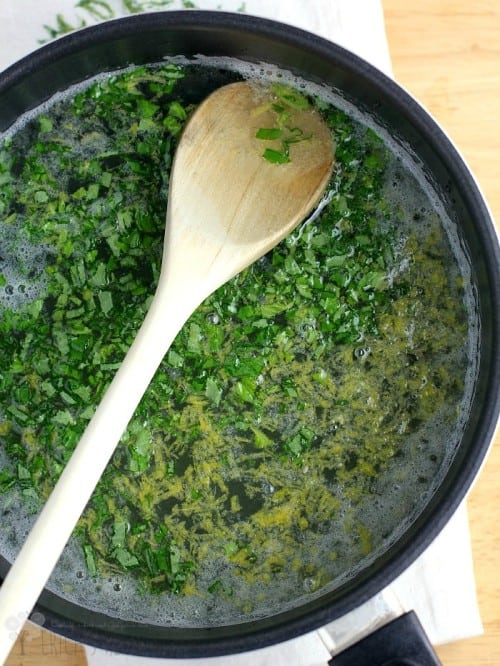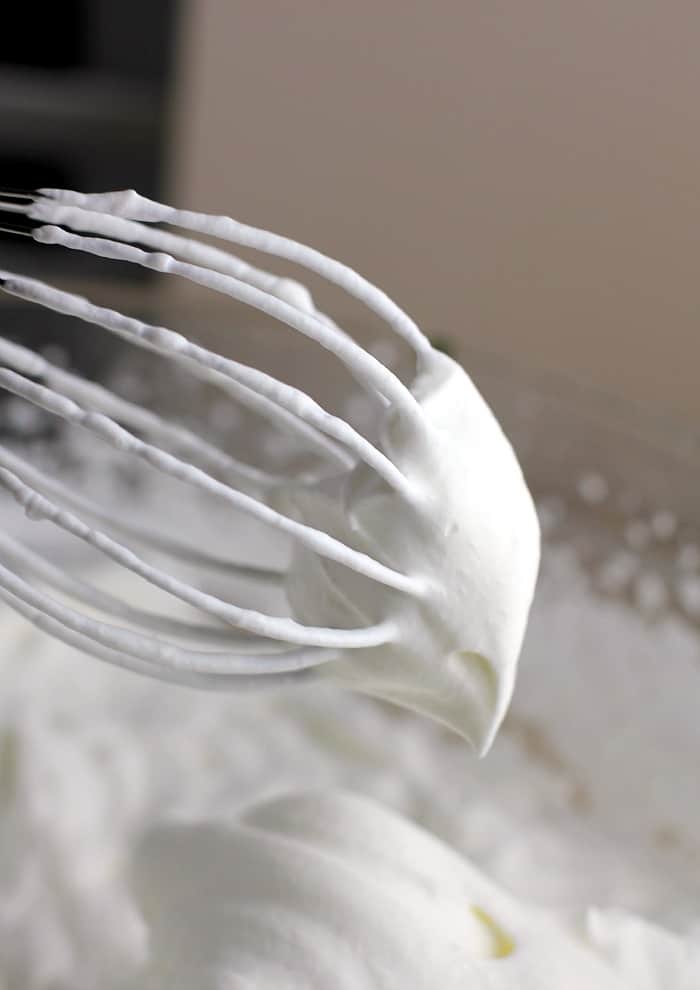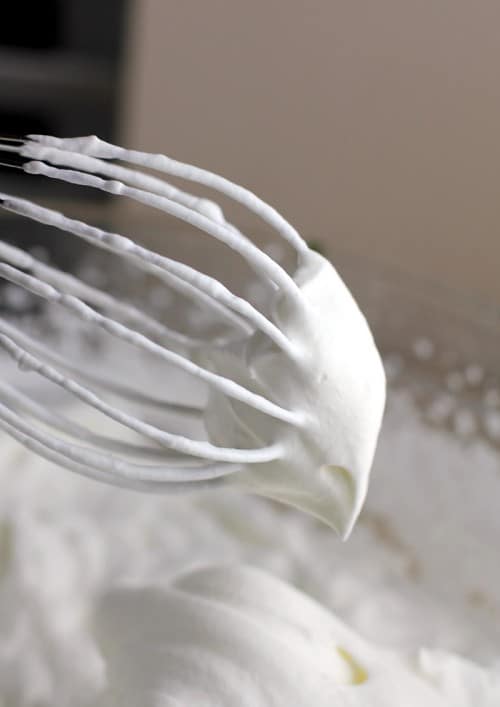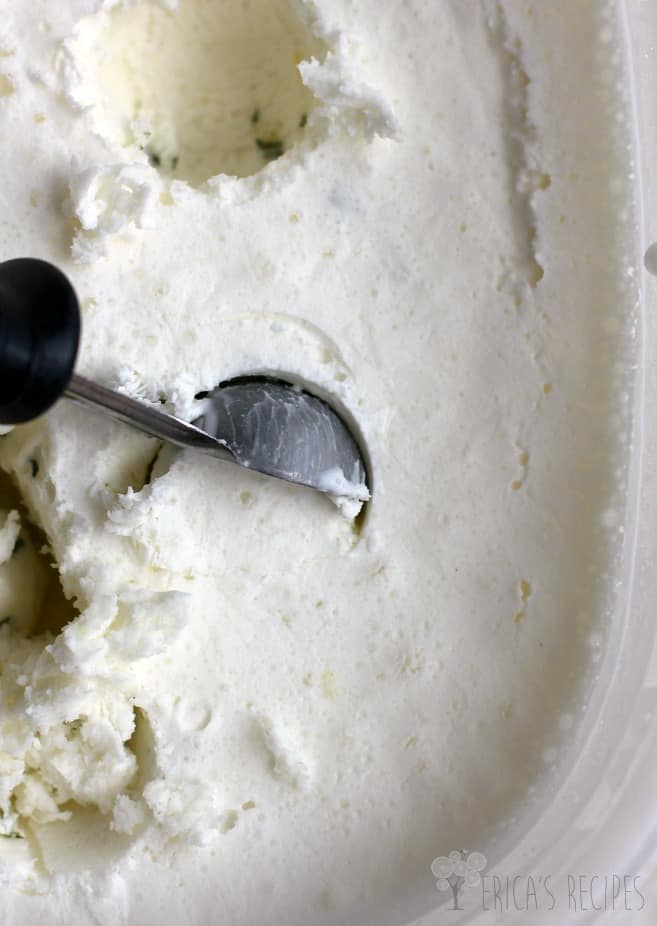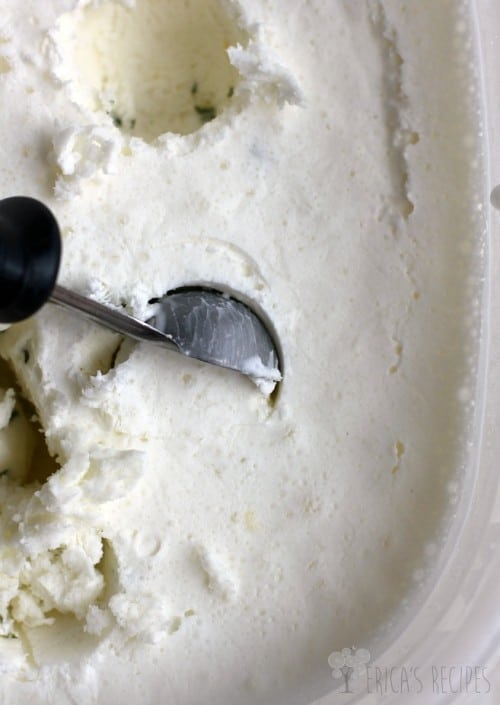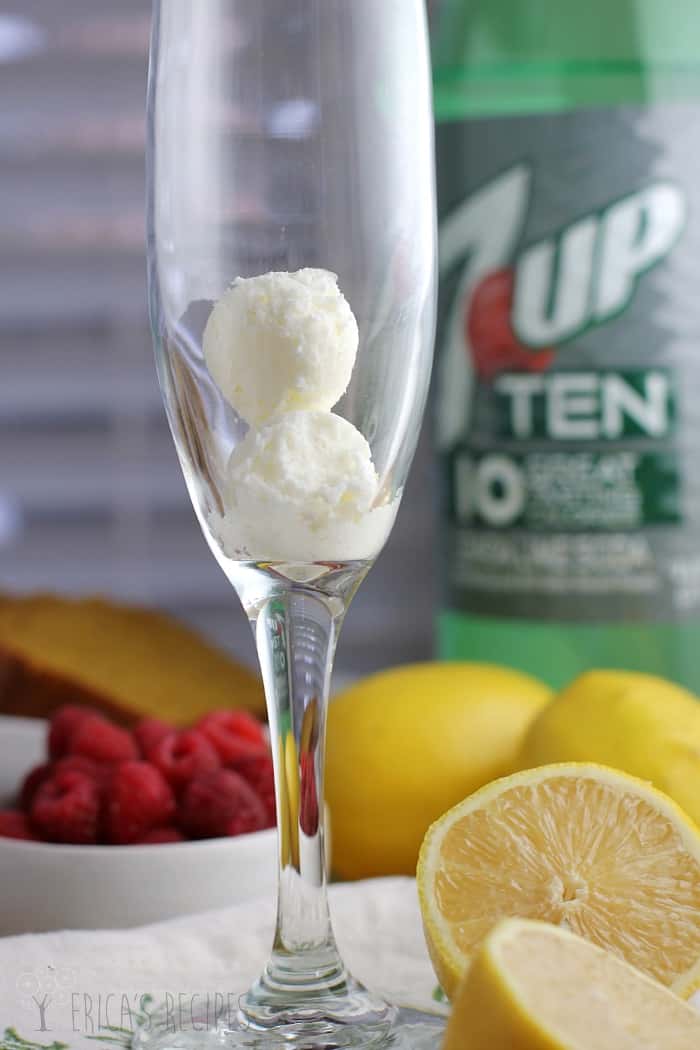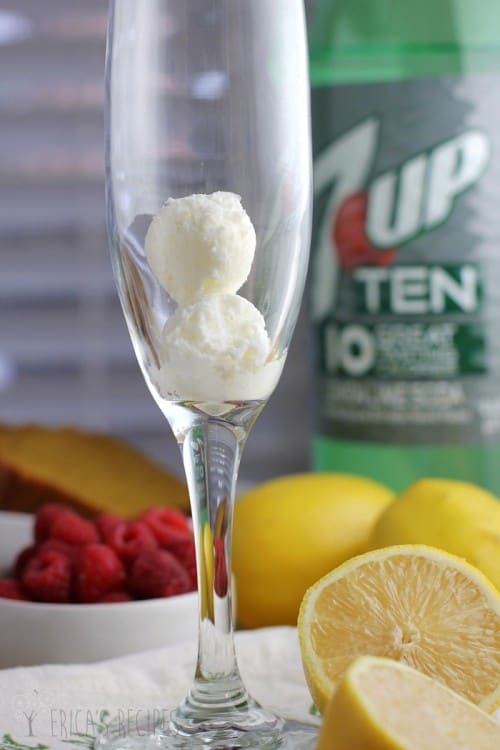 If you have not yet seen 7UP TEN® in the stores, it is a tasty 7UP with only 10 little calories per glass. So this Thanksgiving, when there is soooo much indulging going on, this soda can help spare you some. My recipe has more calories than that, obviously, but it is still reasonable with only like a tablespoon of sherbet per drink. It is also ready in under 10 minutes (minus the freezer time of course) and uses less than 10 ingredients. Get it? TEN! I am so clever.
Now what I am going for with this little drinkity drink is an easy, non-alcoholic beverage where you do not even miss the alcohol. It is sophisticated and creamy good. …But, of course, if you want your mimosa, go ahead and have at it with champagne instead. Regardless, be happy and thankful. And come showtime, you won't have any mixing of different ingredients at all – just scoop a little sherbet, pour a little 7UP TEN® (or champagne), and done!
So this is it kids! I am really happy to share this one with you. Both drinks are delicious, the recipes are easy, and this way everyone will be happy happy.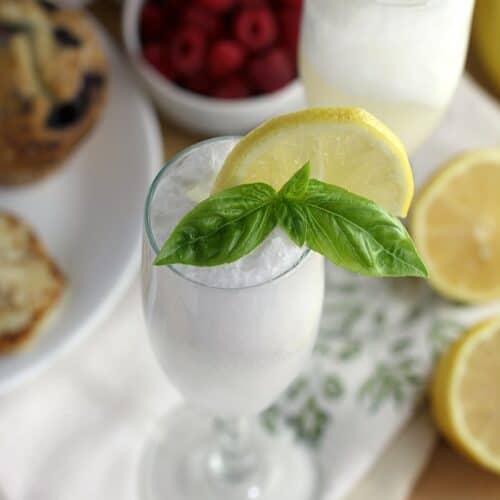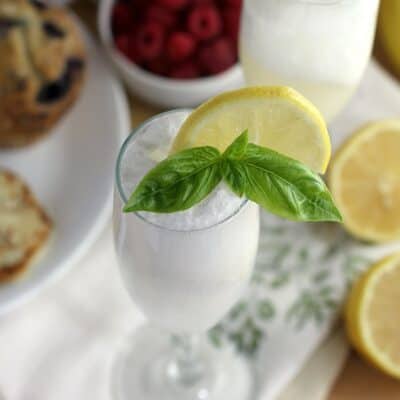 Lemon Basil Sherbet Mocktail or Mimosa
Lovely little balls of no-churn Lemon Basil Sherbet topped with fizzy 7UP TEN® for a fun mocktail ...or champagne for a mimosa.
Ingredients
For the Lemon Basil Sherbet
2

cups

7UP TEN® Lemon Lime Soda

½

cup

fresh squeezed lemon juice

1

cup

granulated sugar

zest of 2 lemons

¼

cup

finely chopped basil leaves

2

cups

heavy whipping cream
For the Lemon Basil Sherbet Mocktail
Lemon Basil Sherbet

7

UP TEN® Lemon Lime Soda

garnish: lemon slice

basil leaves
For the Lemon Basil Sherbet Mimosa
Lemon Basil Sherbet

7

UP TEN® Lemon Lime Soda

champagne

garnish: lemon slice

basil leaves
Instructions
In a medium saucepan, combine the 7UP TEN® soda, juice, sugar, zest, and basil. Add heat, if necessary, to get the sugar to dissolve (it won't take much). Chill in the refrigerator.

In a chilled mixing bowl, whip the cream to medium peaks. Gently stir in the 7up-lemon-basil mixture. Transfer sherbet to a nonreactive storage container and freeze completely.

To serve, use a melon baller to put two balls of sherbet in a champagne glass. Slowly pour 7up TEN® with or without champagne, to your taste, over top (bubbles!). Garnish with lemon and fresh basil.
Calorie count is purely an estimate calculated using an online application to serve as a guide and not to be taken as accurate nutritional information. Percent Daily Values are based on a 2,000 calorie diet.
Tried this recipe?
Leave a comment below and let me know!