Vegan Sweet Hawaiian Rolls
Vegan Sweet Hawaiian Rolls give you beautifully fluffy rolls with no dairy or egg. Homemade bread is one of the greatest things in life, and these sweet buns are no exception!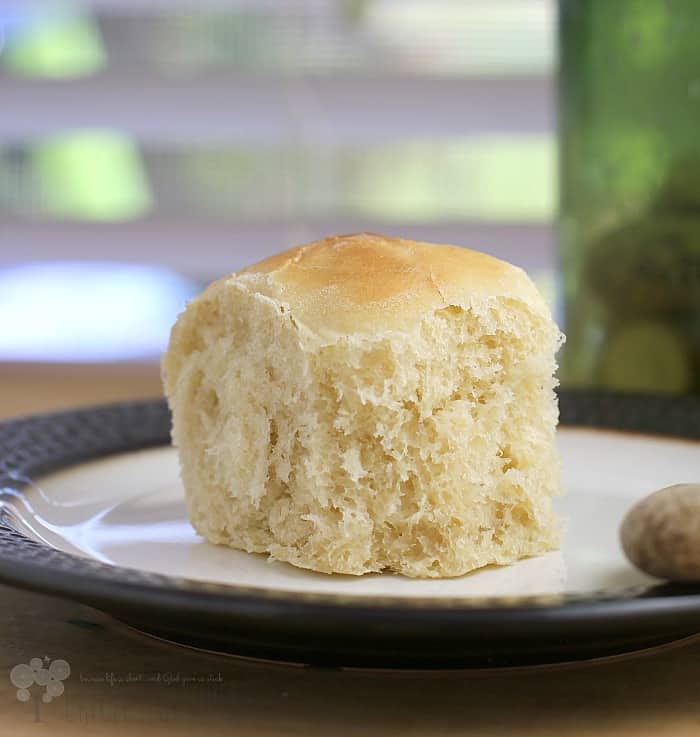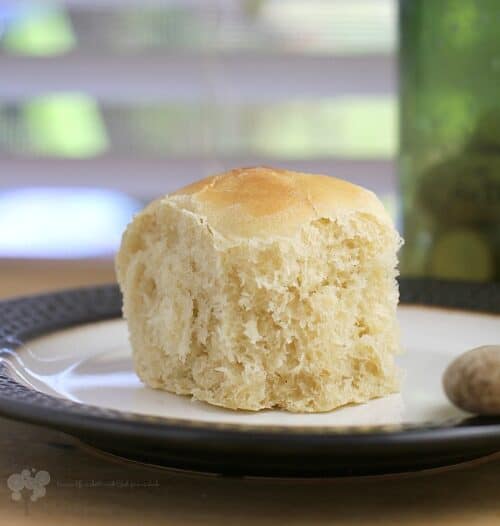 This is what happens when I'm faced with a family BBQ, and I want me some sweet vegan Hawaiian rolls to go with. Being vegan (ish), this presented a challenge because traditional Hawaiian rolls have butter, egg, and milk.
So, of course, the simple solution was to make my own. [Read that with total sarcasm, because making bread from scratch is a "simple solution"?] …Actually, yeah. Making bread is not hard. It just takes a little practice.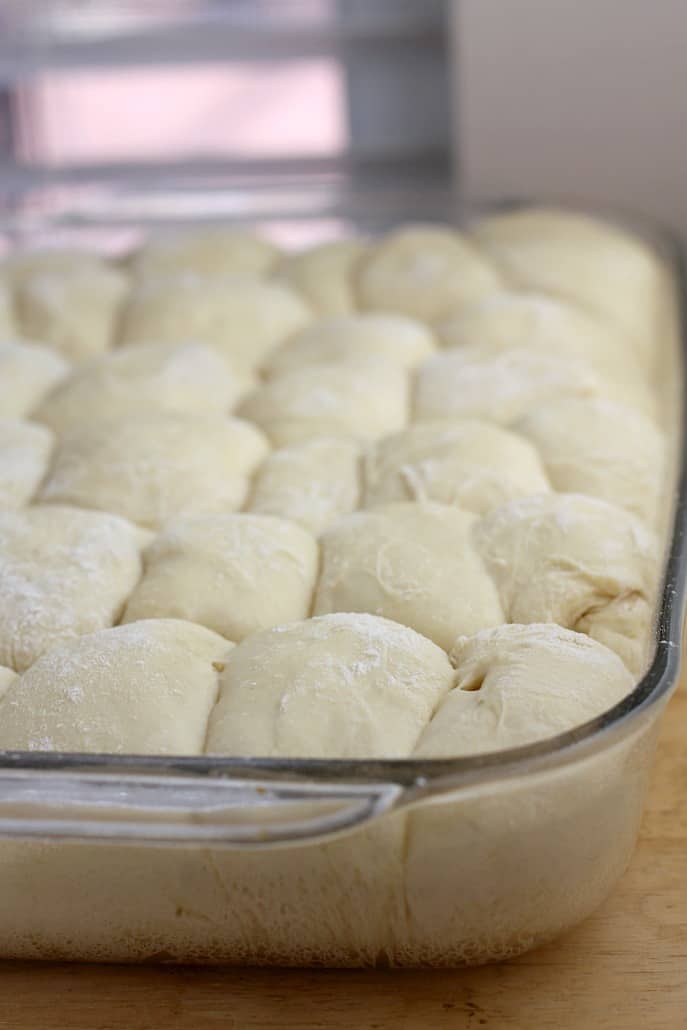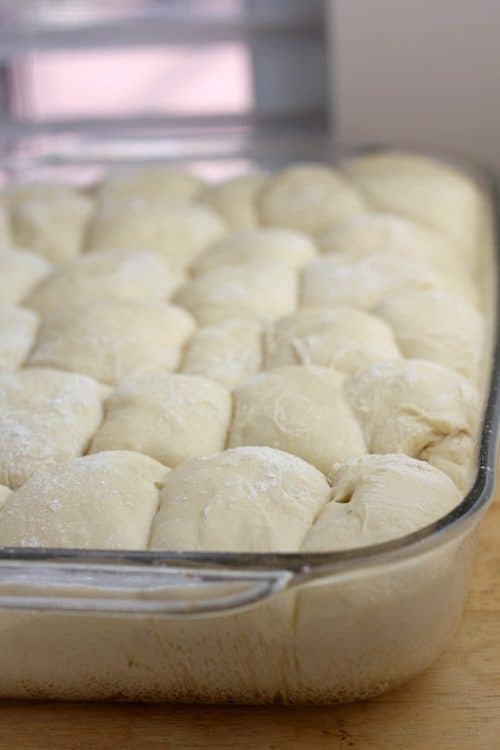 And this is what results:
the Tastiest
Pillowy-est
Awesomest
Yummiest buns I have ever eaten.
No lie, these vegan Hawaiian rolls are THAT good.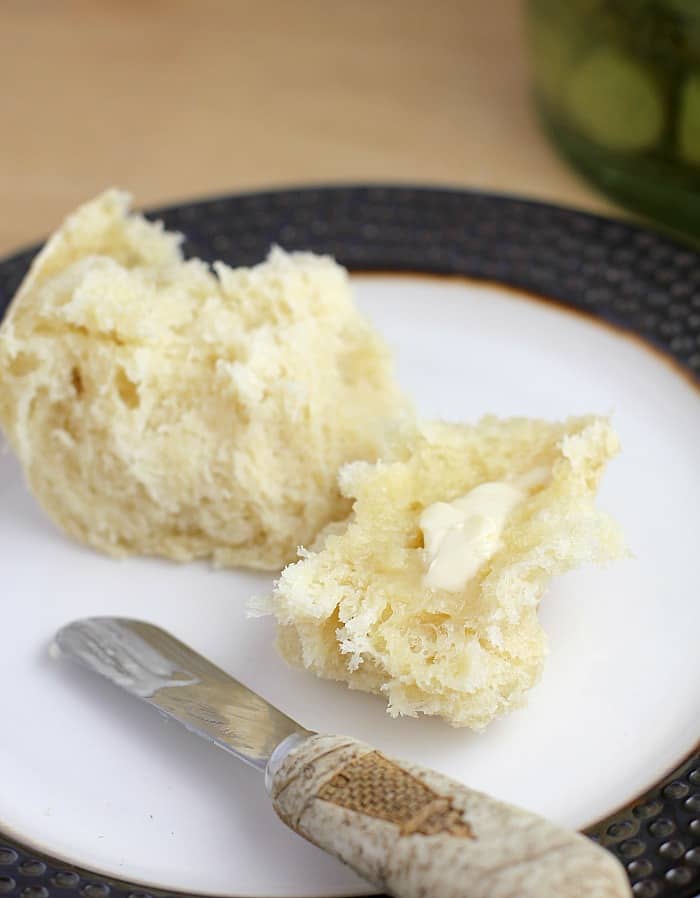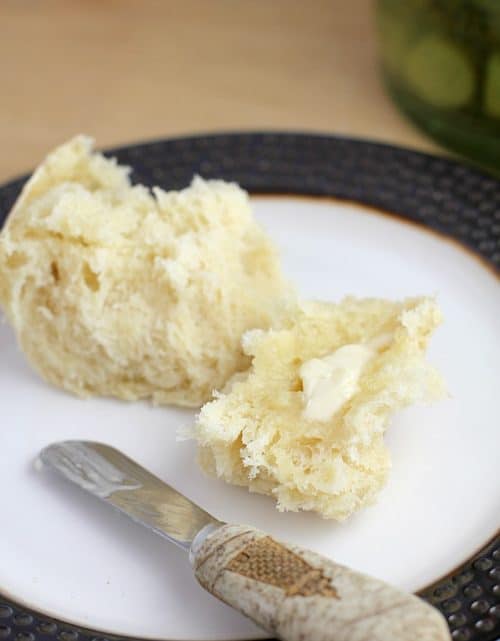 Vegan Sweet Hawaiian Rolls
So, what I did here for these Hawaiian rolls was find myself a little recipe for Hawaiian rolls with no dairy or egg included. Turns out, this was much easier that I anticipated because coconut oil is magical.
I adapted the recipe to my method of making a wetter first dough for the first rise, then incorporating in more as needed before the second rise to get the consistency I want. I also used raw sugar for its deeper, molasses flavor, and bread flour to make them fluffffyyyyy.
The verdict from the family made me so happy happy. First, please note that my family thinks I'm nuts for going vegan, and they are so not on board with it.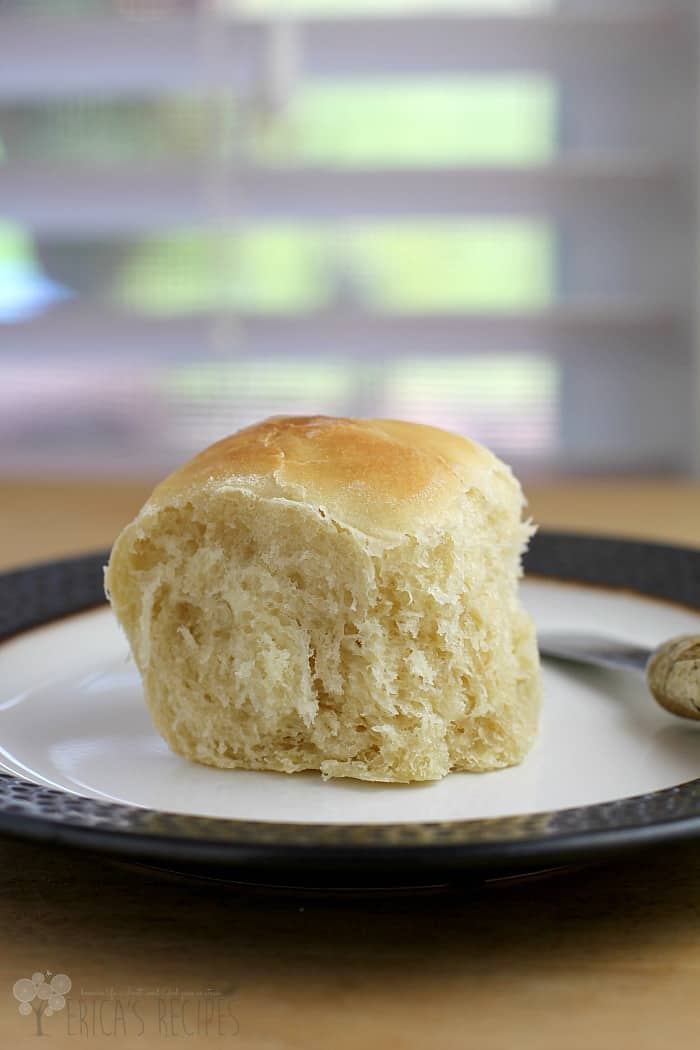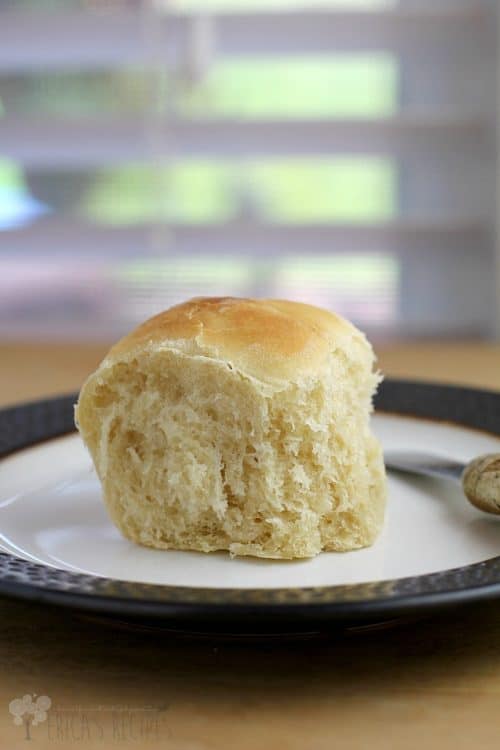 That being said, I was told these rolls were light-years better than store-bought. Well, duh – homemade bread always is. So, not shocking, I know, but the family totally loved them. ❤
So that's it kids. Fluffy sweet, vegan Hawaiian rolls with no milk, butter, or egg. So soft and delicious, you will never want to buy sweet rolls again. You will want to make them yourself. ?
Say it with me …Vegan once a week. Vegetarian twice a week. …It's a start. ??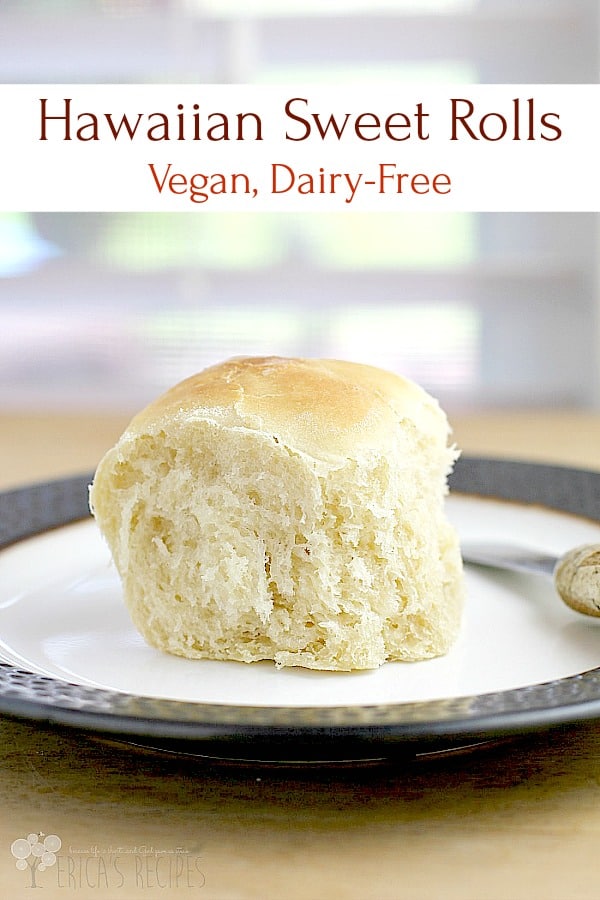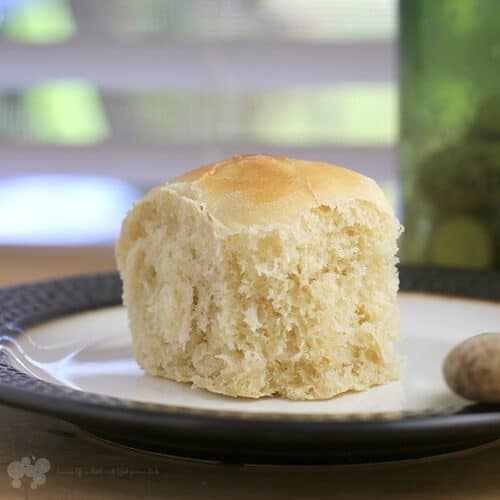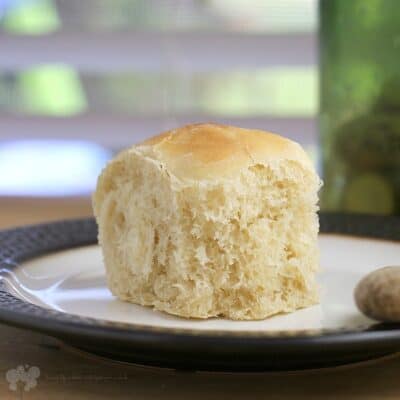 Vegan Hawaiian Sweet Rolls
Homemade bread is one of the greatest things in life, and these dairy-free and egg-free sweet buns are no exception.
Ingredients
2

cups

+ 2 Tbs pineapple juice

divided

½

cup

+ 1 Tbs raw turbinado sugar

divided

2

tsp

kosher salt

⅓

cup

coconut oil

melted

⅔

cup

warm water

4-1/2

tsp

active dry yeast

7-8

cups

bread flour
Instructions
Dissolve the 1/2 cup raw sugar and 2 tsp kosher salt in the pineapple juice. Set aside.

In a mixer fitted with a dough hook, dissolve the remaining 1 Tbs raw sugar in the water. Add the yeast and let proof 10 minutes. Add the pineapple juice-sugar mixture and the coconut oil, and stir until combined. One cup at a time, add the flour until dough is soft but not overly wet or sticky (~7-1/2 cups). Knead 10 minutes.

Put the dough in a warm place and let rise 1 hour. Turn dough out onto a clean surface floured with 1/2 cup flour. Knead the dough a bit to incorporate some of the flour and make the dough smooth. Divide the dough in half, then continue to divide to make 32 balls. Distribute the dough balls between two (13×9) bake dishes sprayed with cooking spray, and let the dough rise again for ~40 minutes.

Heat oven to 375F. Brush the tops of the risen balls of dough with remaining pineapple juice. Bake at 375F for 30 minutes until golden brown.

Remove from the oven. Let rolls sit in the pan 5 minutes, then invert onto a bake sheet, then invert again onto a cooling rack. Brush tops with melted vegan butter if desired. Store wrapped to prevent the bread from drying out, such as in large ziploc bags. Yields: 32 rolls.
Calorie count is purely an estimate calculated using an online application to serve as a guide and not to be taken as accurate nutritional information. Percent Daily Values are based on a 2,000 calorie diet.
Tried this recipe?
Leave a comment below and let me know!
If sweet Hawaiian rolls look good, check out these other vegan recipes