Buttermilk Ranch Chicken Wrap
We are going green today! For St Patty's Day? Sure why not, but really we are going green for our health with this Buttermilk Ranch Chicken Wrap served up with a sweet side of healthy Bigelow Green Tea. This is what I am having for lunch this week, and it is the next installment in my Healthy Week Lunch Series.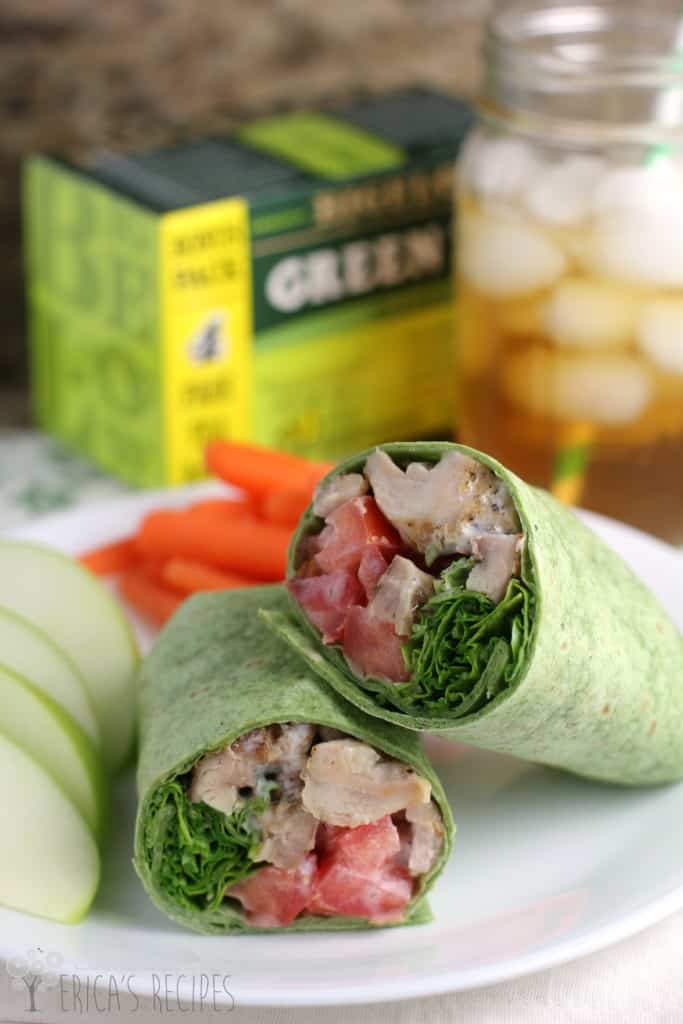 So it is triathlon prep time for meeee! My next triathlon is the HITS Half Ironman in Ocala, Florida, and it is a month away. So I will switch to carbs in a few weeks, but in the meantime, I am all about meals like this wrap. With vitamin-loaded and alkalizing arugula greens (I love arugula, don't you?), calcium for mah bones from this light ranch dressing, and loads of protein from both the dressing and chicken, this simple yet deee-licious sandwich is a lean green machine. I looked at the label on the spinach wrap too and even that has 15% RDA calcium and 20% iron. Boom.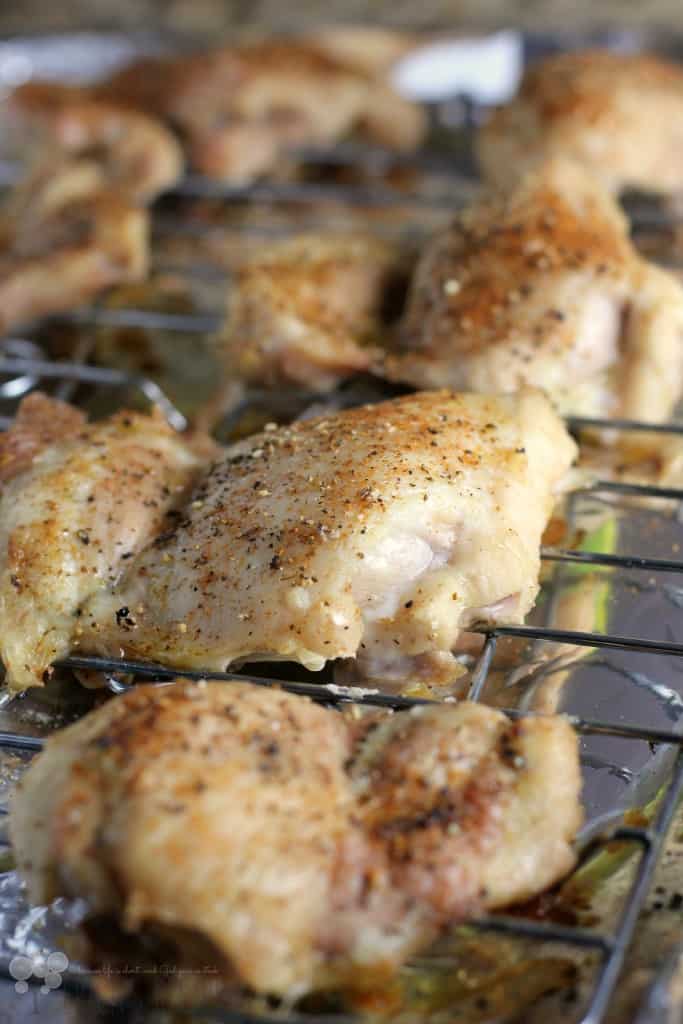 And of course the tea! Green tea is the best I think. Yes, this post is sponsored, but I do drink green tea at work as I have said before. I even have a little plastic bear filled with honey on my desk for sweetener (and cuteness). First, I think green tea is a better option than the afternoon coffee I would probably have otherwise. Green tea has been shown to boost metabolism …and I'm in my 40s. I need the help. Annnd, just like the arugula in this wrap, green tea has antioxidants to help keep us young. I am a little dysplasia maker (read that: pre-melanoma). I need all the cancer-preventing antioxidants I can get.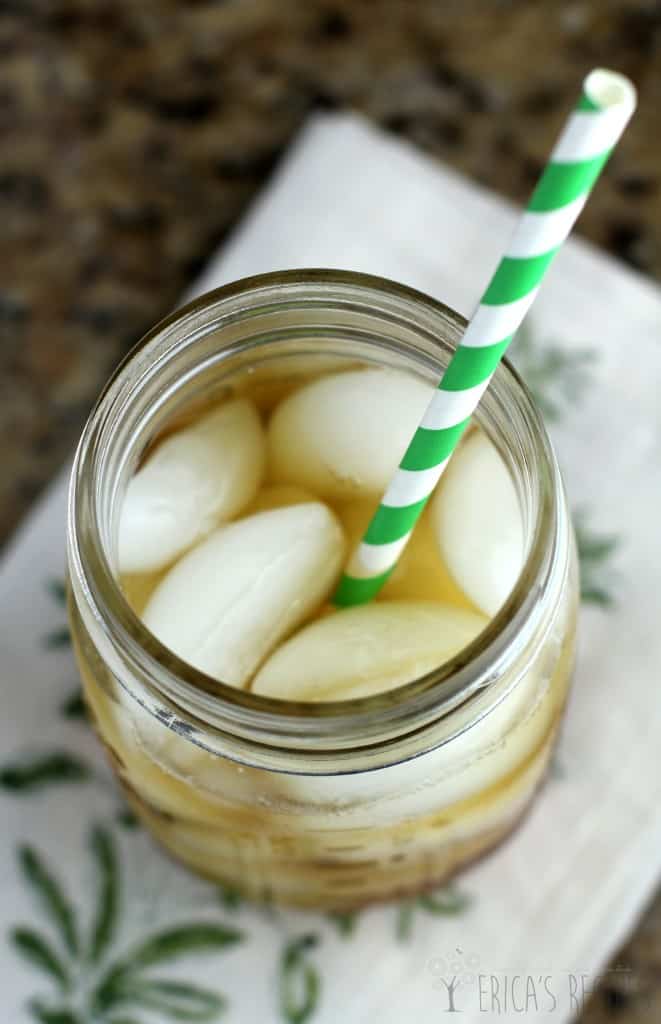 I do like Bigelow tea. Each bag has the little string I require for dipping (don't laugh, this is important stuff) …but really because Bigelow is a family-owned, American company, and they support our troops. They have even sent 4 million bags of tea overseas with Bigelow's Tea for Troops program. I am an Army veteran, and that matters to me.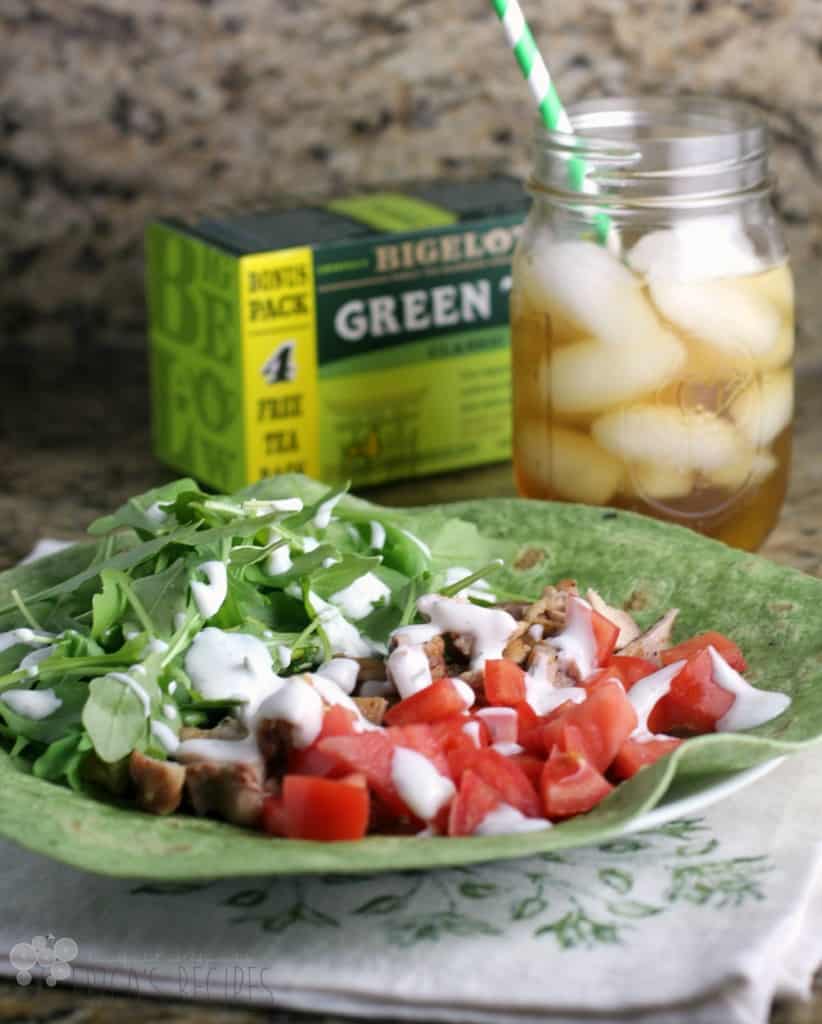 So the idea for this wrap came after my Honey Sriracha Pulled Chicken and Waffles. I had leftover dressing and threw this wrap together. Boom. It's delicious. Seriously, really really good. Every week, I bake up a bunch of skinless chicken thighs to have on hand for lunches and such, so I just bring one to work, heat it up, cut it up, then throw it with the rest for this wrap. Done.
And I am full and happy sipping my tea.
I am a huge proponent of preparing my lunches for the week on Sunday to keep weekday life just a little easier, so be sure to check out my other Healthy Week Lunches. Also I would love to hear from you! Leave a comment and let me know what you do to keep your weekday lunches healthy and easy.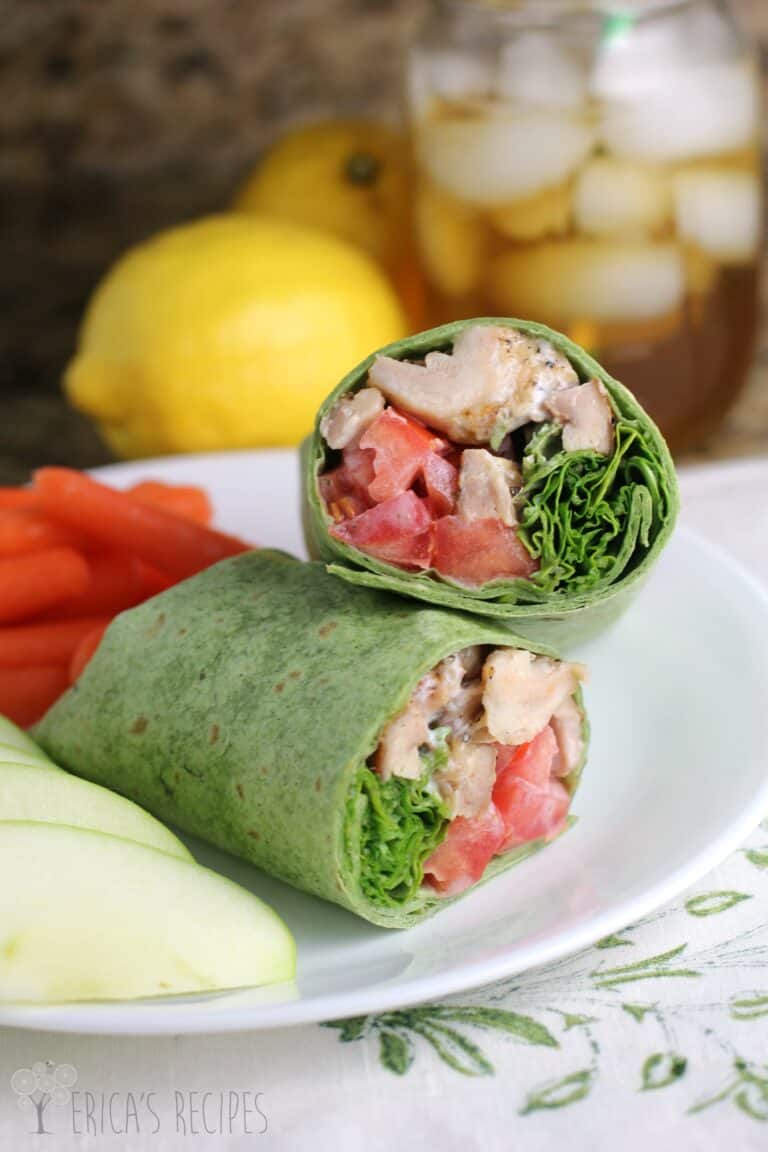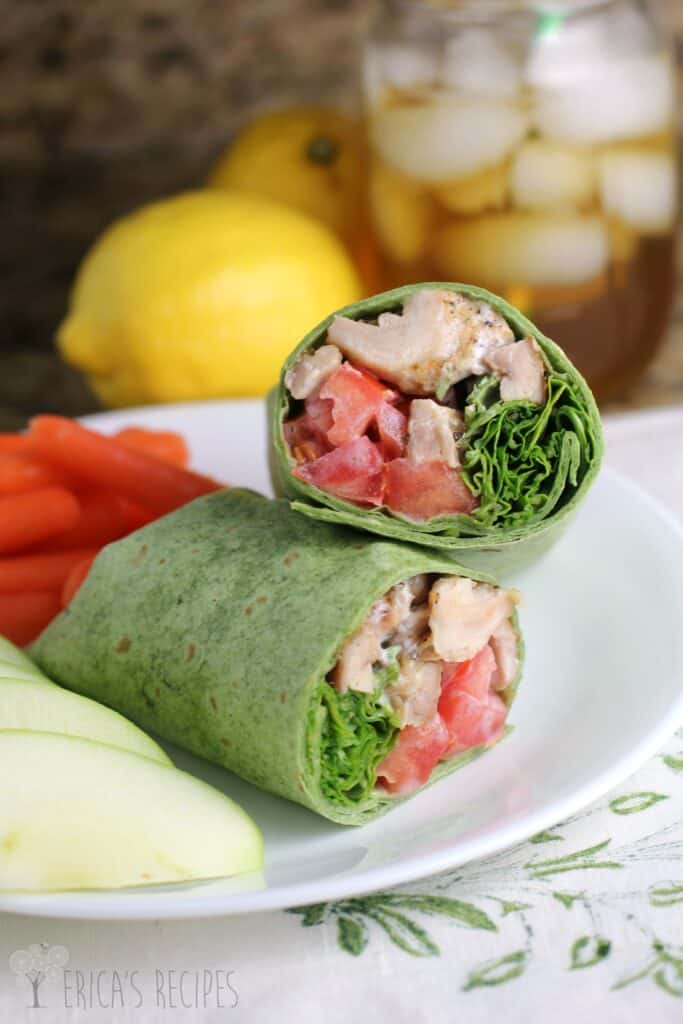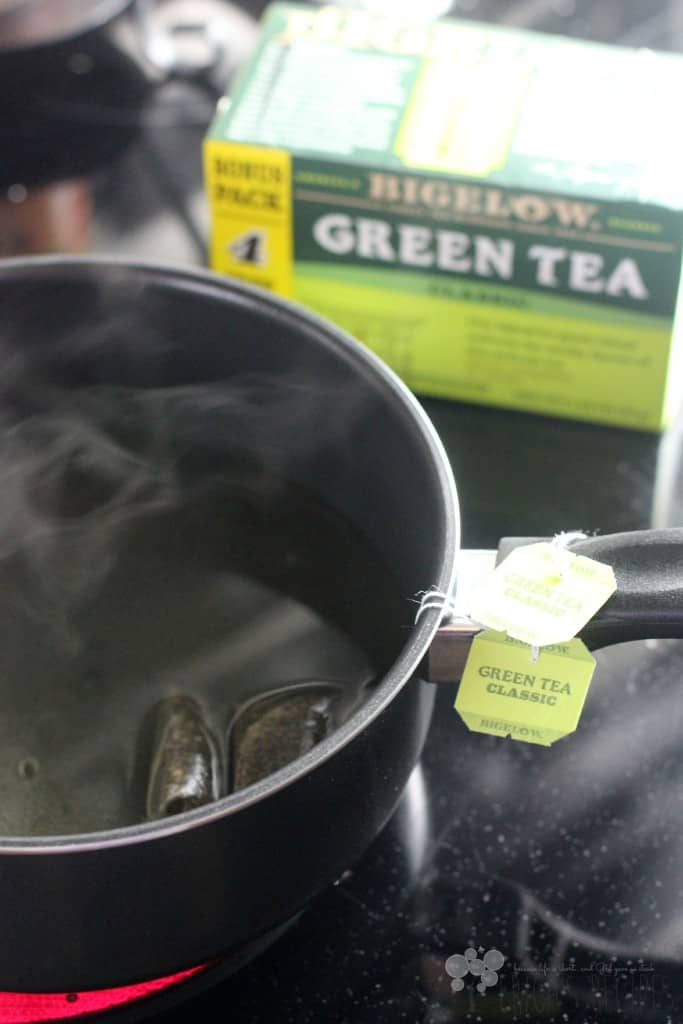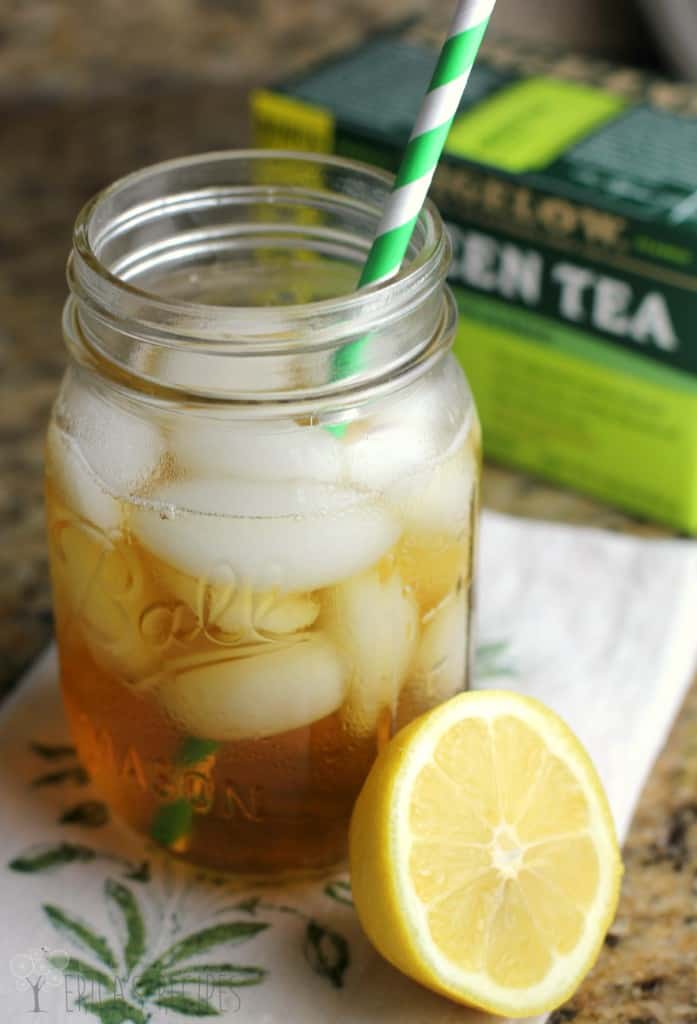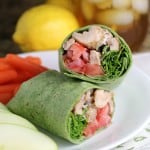 Buttermilk Ranch Chicken Wrap
Ingredients
2

lb

skinless

boneless chicken thighs

kosher salt

fresh cracked pepper

seasoning of choice

such as Old Bay or garlic and herb seasoning

5

oz

pkg arugula leaves

2

large tomatoes

seeded and chopped

5

large sandwich wraps with spinach
Instructions
Heat oven to 400F.

Season the chicken with salt, pepper, and Old Bay (or garlic and herb seasoning - just something to give it more flavor). Put the chicken on a rack in a rimmed bake sheet so any fat drips off while baking. Bake 25 minutes or until internal temperature is 165F. Set aside to cool.

To assemble the wrap: lay a tortilla/wrap on the plate. Separately, warm the chicken (~3-4 oz per wrap) quickly in the microwave. Chop and put on the tortilla. Top with arugula, tomato, and dressing. Wrap it up and enjoy. Yields 5 servings.
Notes
Complete the meal with some fruit, baby carrots (also great dipped in this ranch!), and a cup of green tea. I make my tea iced or hot with a little lemon and honey.
Once cooled, I keep the chicken in a ziploc bag in the fridge if I know it will be consumed within a couple days. Otherwise, I wrap them individually and freeze. Then, the night before, I move one to the fridge to thaw overnight.
Also, the day I bought the chicken for this post, the store had only boneless chicken thighs. I actually prefer bone-in thighs because they are more affordable and they turn out juicier and tastier. Preparation is the same as described above.
Calorie count is purely an estimate calculated using an online application to serve as a guide and not to be taken as accurate nutritional information. Percent Daily Values are based on a 2,000 calorie diet.
Tried this recipe?
Leave a comment below and let me know!