Garlicky Spinach-Potato Cakes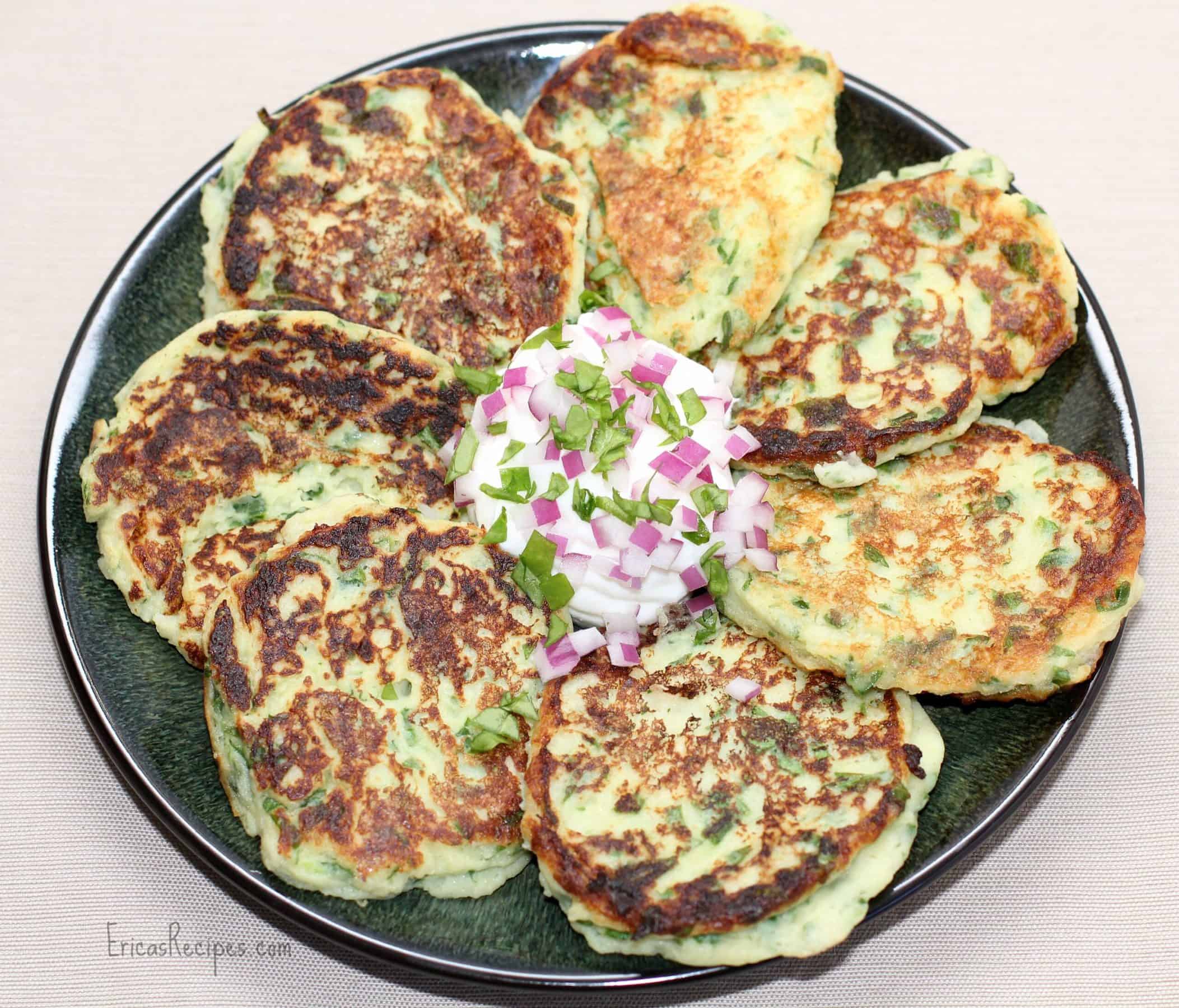 Here's a great way to use up leftover mashed potatoes!!! ….Or a great way to use those bags of dried potatoes you bought on a whim when they went on sale buy-one-get-one-free at the grocery store…. Confession – I've done the latter. Hence, this recipe. So, alas, this recipe uses an embarrassingly processed ingredient, but my family just loves these little cakes. And to be honest, I do too 🙂
Garlicky Spinach-Potato Cakes
2 c prepared garlic-flavor mashed potatoes (such as Idahoan brand)
1 egg – see *Note
1/2 c fresh spinach, chopped
1 t baking powder
1/3 c all-purpose flour
pinch kosher salt
2-3 T olive oil or unsalted butter
light sour cream, chopped red onion and spinach for garnish
Combine the mashed potatoes, egg, spinach, baking powder, flour, and salt.
Preheat a large nonstick pan over med-high heat. Heat the olive oil or butter. Once hot, drop in the potato mix – ~1/4c each per cake. Brown on one side, then flip to brown the other side. Serve!
*Note: this is also a great way to use up leftover mashed potatoes. Just add a clove of garlic, minced, to 2 c mashed potatoes and proceed as described.
~✿♥✿~