5 Ingredient Coconut Lime Tarts
Flaky dainty little cups of pastry filled with an insanely simple coconut-lime filling and topped with a dollop of whipped Reddi-wip® cream. All your hectic, is-it-spring-break-yet?, busy busy problems are solved with these easy but beautiful 5 Ingredient Coconut Lime Tarts. This dessert post is sponsored.
And so here we are in Florida on the cusp of kissing goodbye the winter that never even bothered to show up this year. I also just realized that it was 12 years ago this week that I moved here to Florida, right after I left the Army. Twelve years, now a Floridian from Boston. With a kid that has never seen snow in his life. …ah well. There are some things of winter I miss, but not many. Besides, this is happening right now in my own backyard…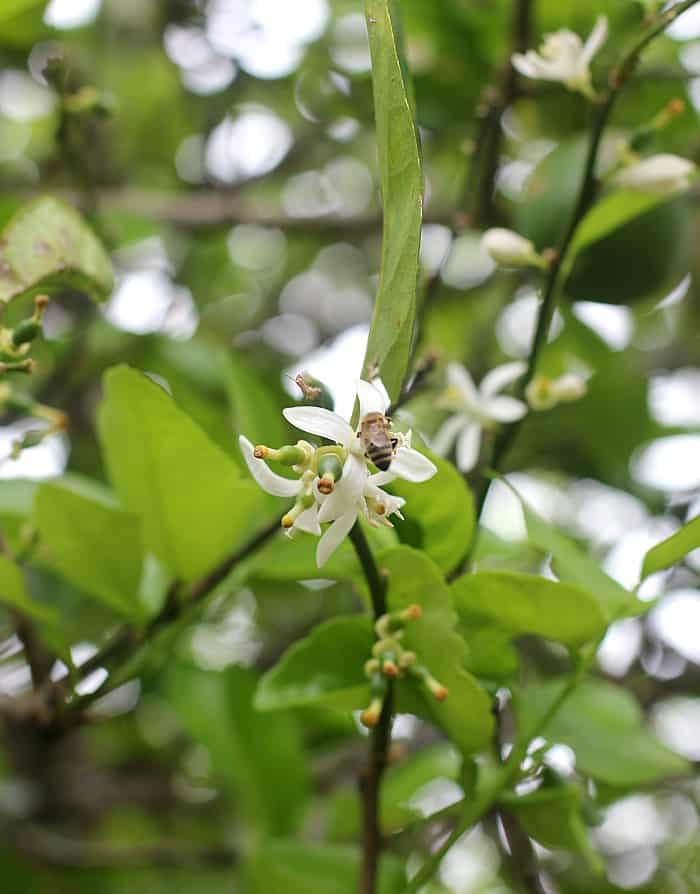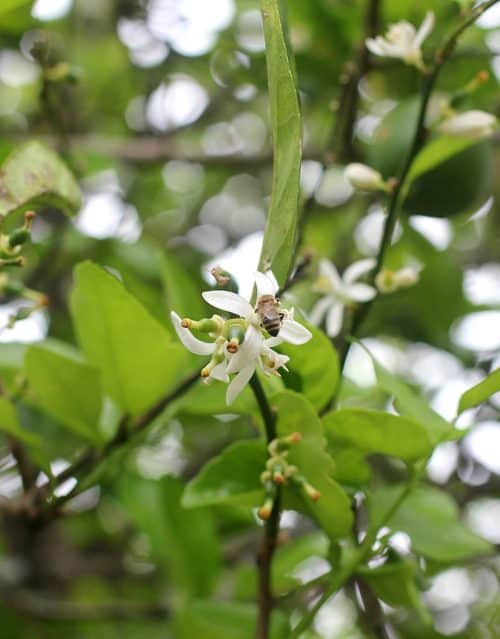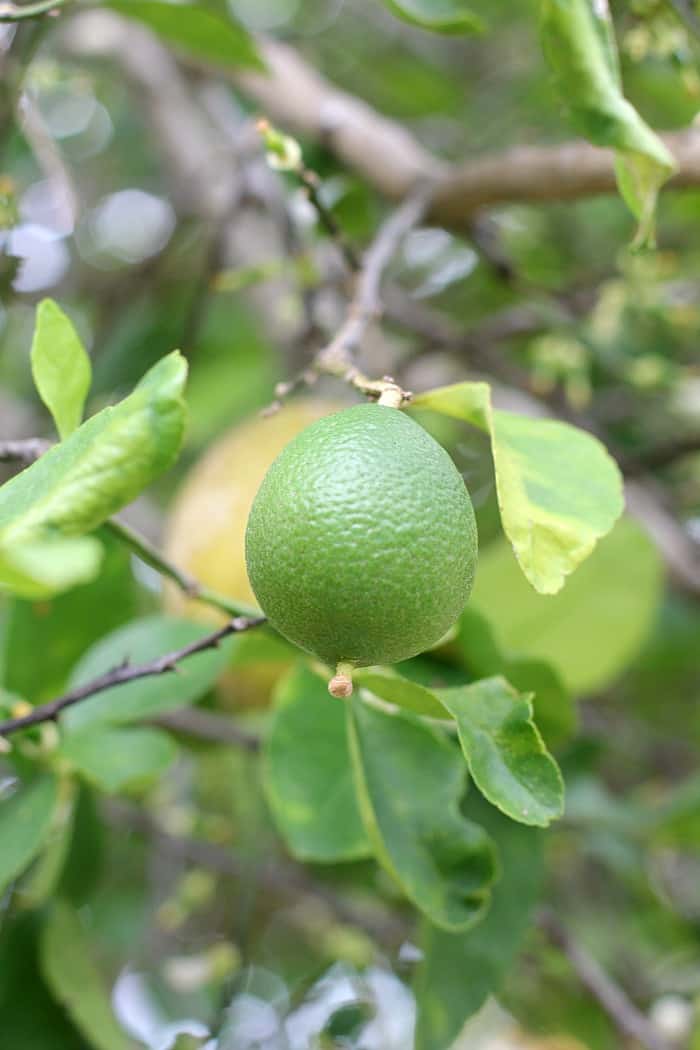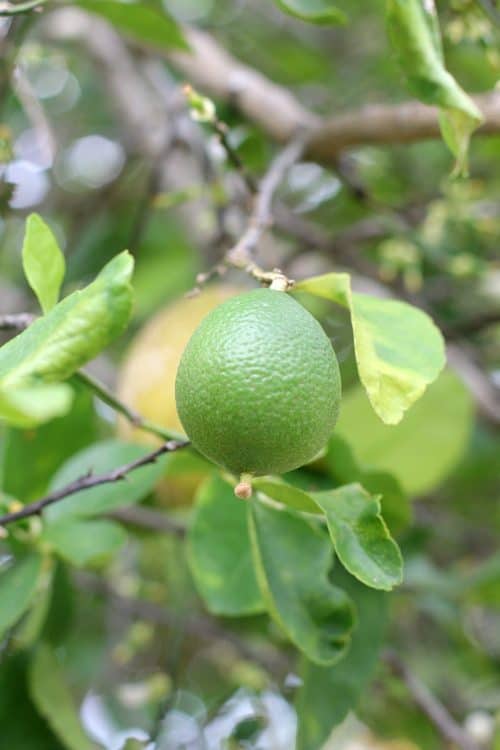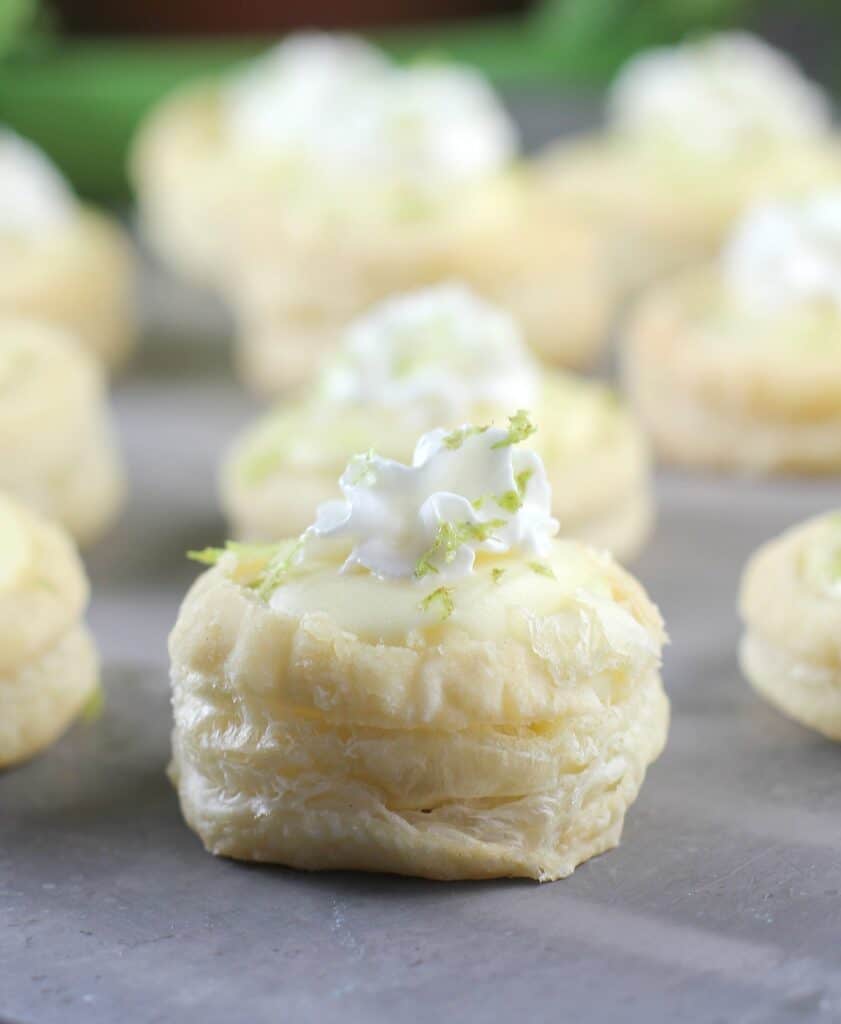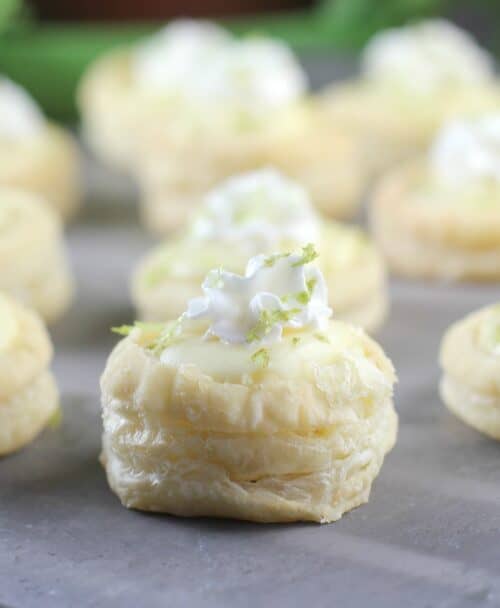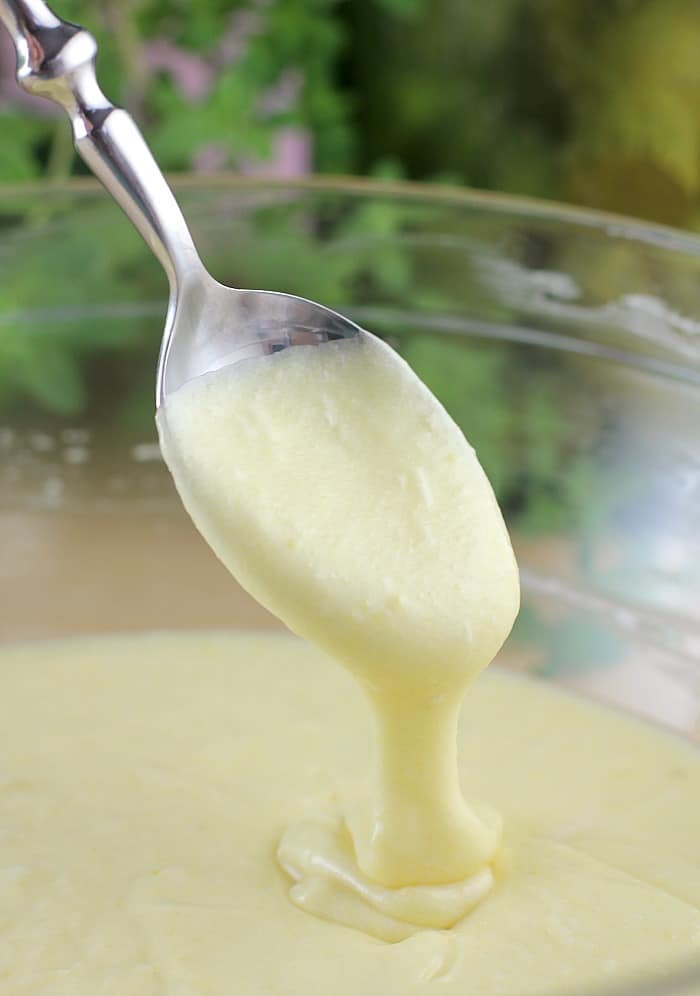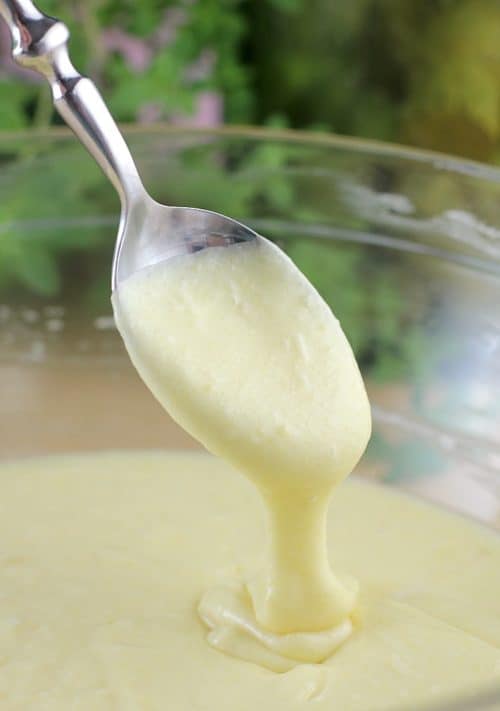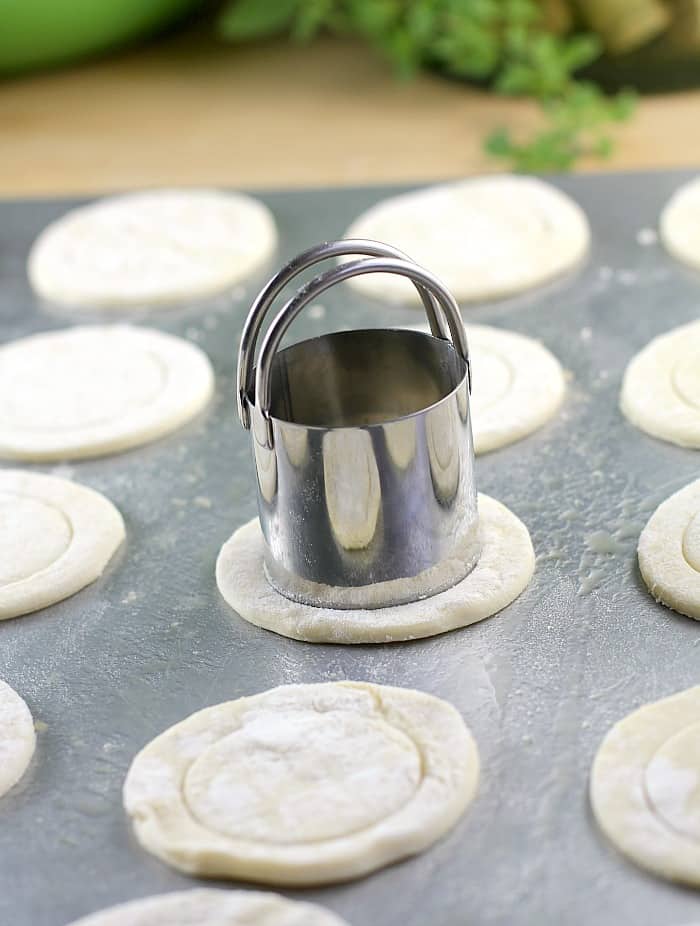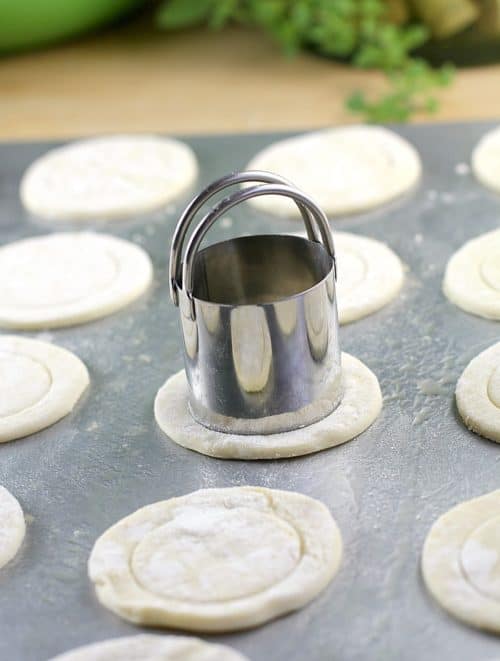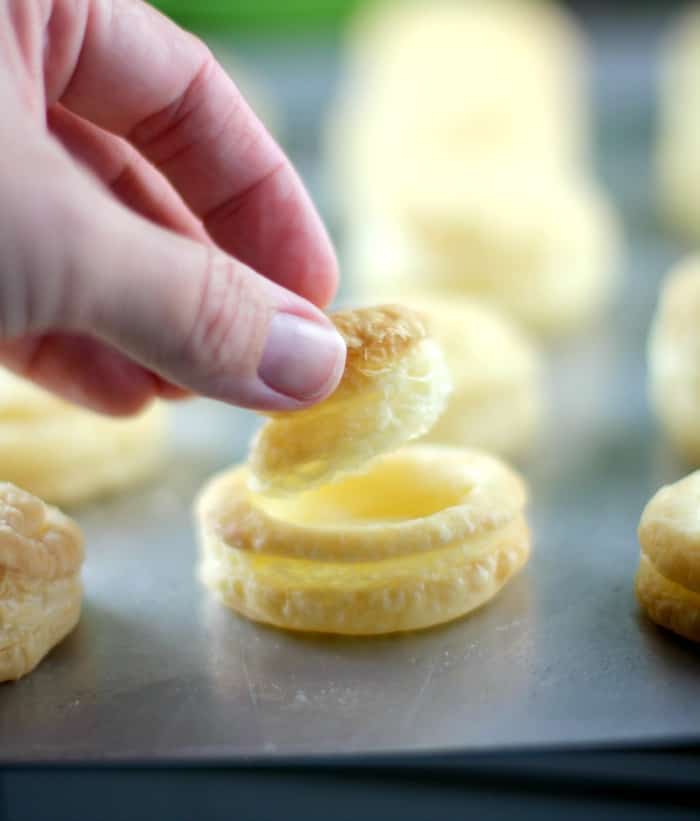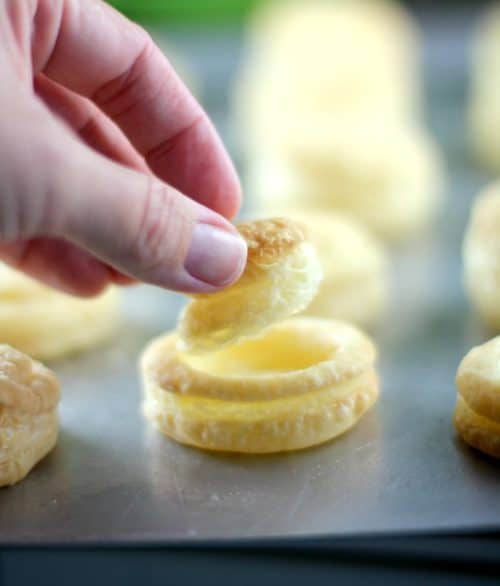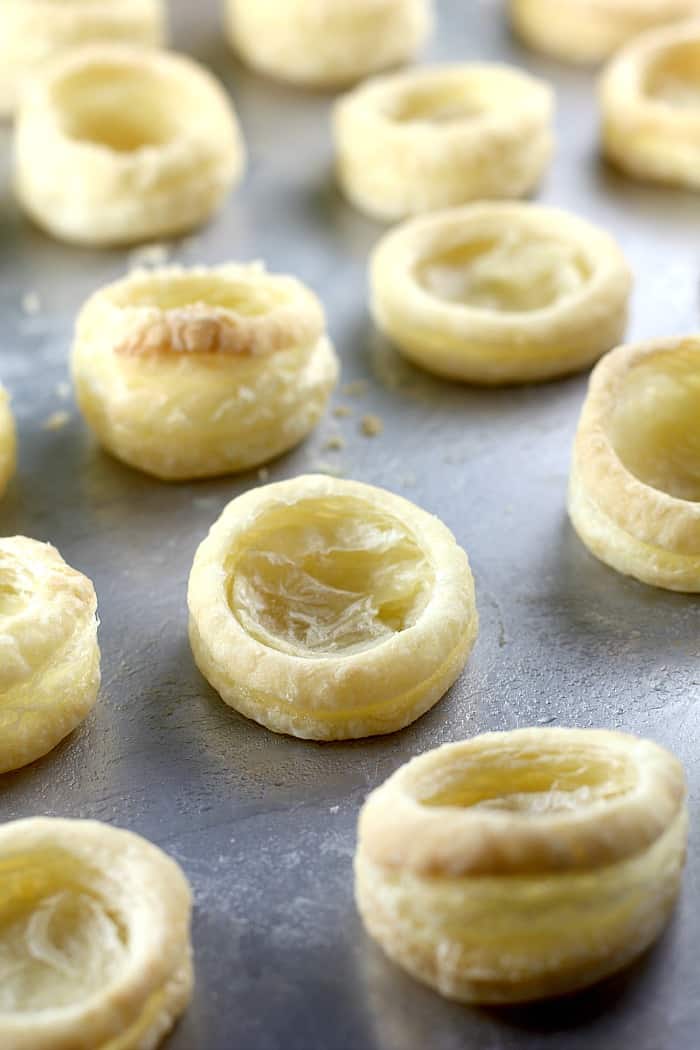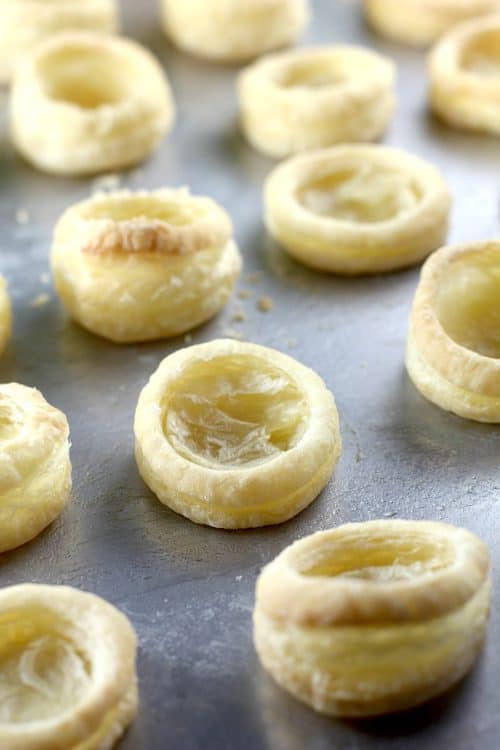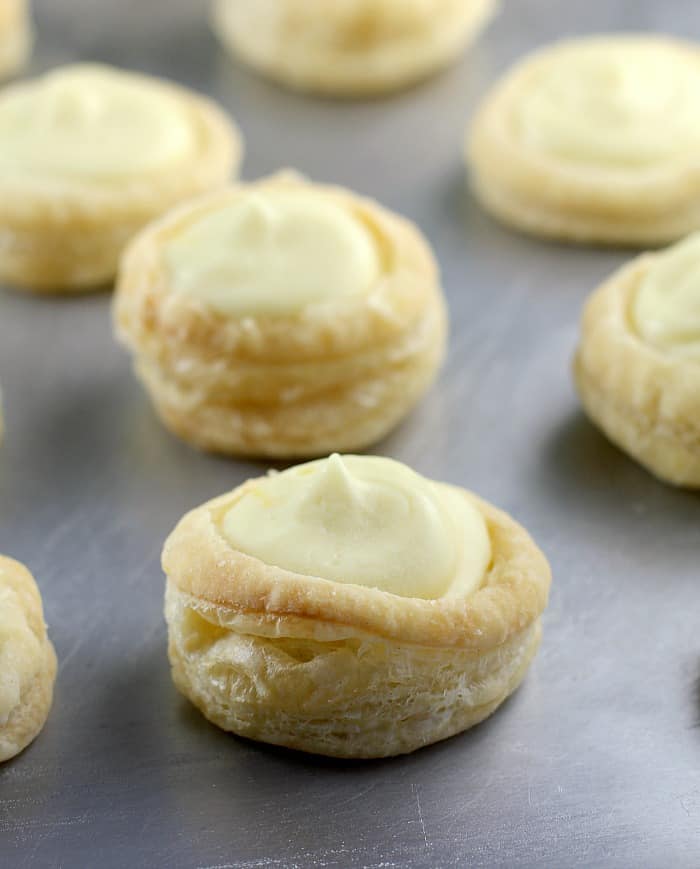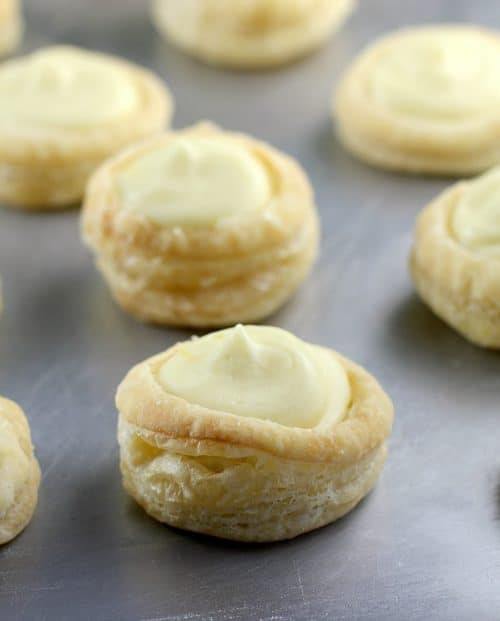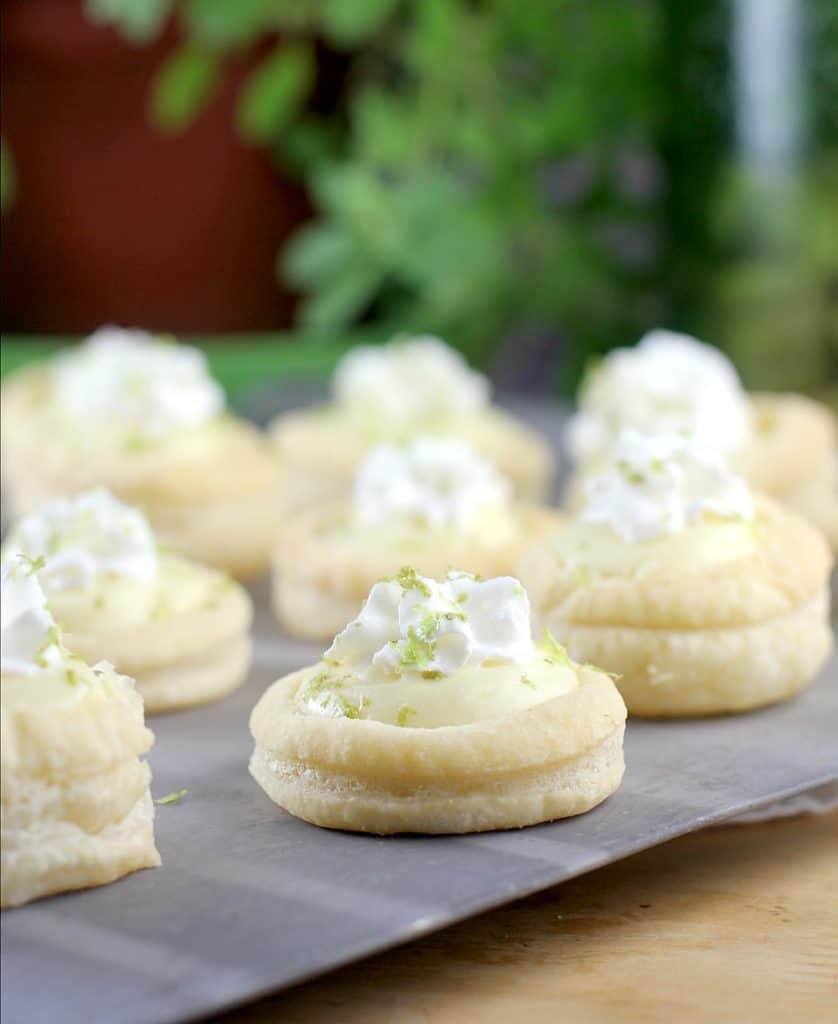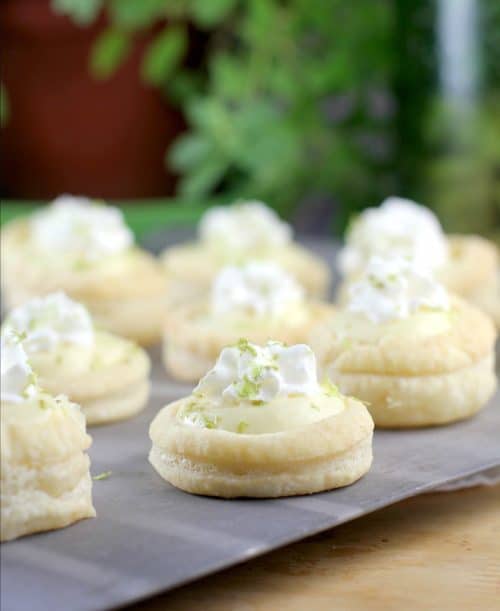 Baby limes and blossoms being fed by bees. Does it get better than that? As happens every spring, my beloved backyard lime tree is of course the inspiration for this recipe.
Okay, I just cannot even get over the cuteness of these delicate little spring treats. And so easy to make. All we do here is whip together 3 ingredients to make the coconut-lime filling. THREE ingredients. Just three. Three only ?. …and yes, I am counting the lime zest and lime juice as from one lime sooo, one ingredient HA! But the point here is that this is just so simple – coconut milk, lime, and pudding. That's it! Then we pipe that into some flaky tasty puff pastry shells, top with a dollop of cool, cold Reddi-wip®, and we have a spring-ready, spring-pretty, spring-perfect sweet little bite worthy of any shower or brunch or Easter gathering. ??
Now, a note on the puff pastry… For this Coconut Lime Tarts recipe, I used puff pastry sheets and made my own little cups with a couple biscuit cutters. However, at Walmart you can find puff pastry sheets OR puff pastry mini cups that are pre-cut and all. If you find the latter, just follow the directions on the box. Otherwise, just get sheets and you can see here how easy it is to make your own little puffed pastry cups. And you can find all the other ingredients (all three of them ?) at Walmart. …and everything else you need in the world.
So that's it folks! Adorable, delicious little 5 Ingredient Coconut Lime Tarts with a hint of coconut and subtle tang of fresh lime. And of course topped with a dollop of easy Reddi-wip. And happy almost spring!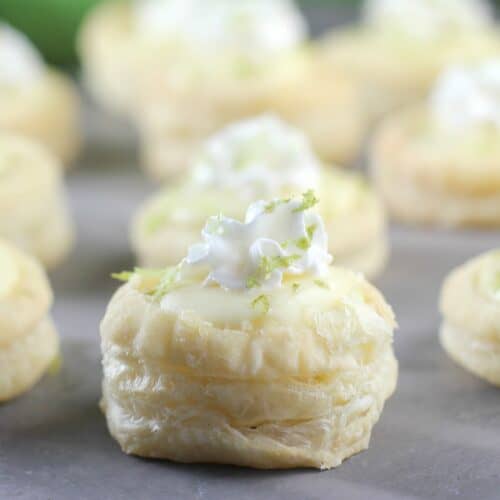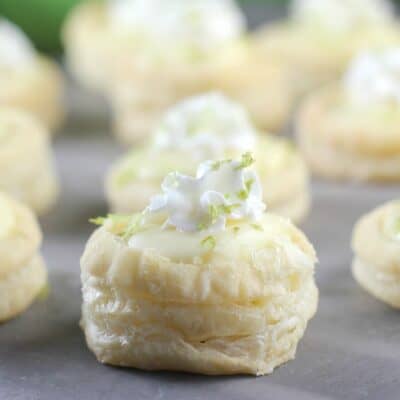 5 Ingredient Coconut Lime Tarts
Flaky dainty little cups of pastry filled with an insanely simple coconut-lime filling and topped with a dollop of whipped cream.

Ingredients
1

17 box puff pastry sheets, thawed according to package directions

1

14 oz can coconut milk

1

3.4 ox box instant vanilla pudding

1

big juicy lime

to yield ~1/4 cup fresh juice + the zest

1

13 oz can original Reddi-wip®
Instructions
Zest the lime, set aside the zest.

In a mixing bowl, add the coconut milk. Use an electric mixer to whisk up the coconut milk until smooth (to reincorporate the cream into the milk) and frothy. Add the juice from the lime, half the lime zest, and the instant pudding and beat 2 minutes. Cover bowl and put to chill in the fridge for at least an hour.

Preheat oven to 400F.

Lay out the puff pasty. Using a 3-1/2 inch biscuit cutter, cut out circles of puff pastry. Use a 2-1/2 inch biscuit cutter to then score each puff pastry circle, pressing down but not going completely through. This will create a "lid" to be removed after the pastry is cooked.

Cook the prepared pastry rounds at 400F for 15 minutes or until puffed and golden.

Remove from the oven and gently use a vvery sharp paring knife to pry off the pastry lids. You can then use a spoon or mini kitchen press to finish off each "cup" of the puff pastry to hold the filling. Allow the pastry to cool completely.

Load the coconut lime filling into a large ziploc bag. Snip a corner off, and pipe the filling into the pastry cups. Top each tart with a dollop of Reddi-wip® and sprinkling of fresh lime zest. Yields: 30 tarts.
Calorie count is purely an estimate calculated using an online application to serve as a guide and not to be taken as accurate nutritional information. Percent Daily Values are based on a 2,000 calorie diet.
Tried this recipe?
Leave a comment below and let me know!
~✿♥✿~
Leave me a comment! What is your favoritest easiest dessert?