Huevos Ranchero Sauce is a creamy classic sauce served over Mexican "rancher's eggs", but this easy sauce with fire-roasted tomatoes, chiles, roasted red pepper, and cream is light and flavorful to complement so much more than just eggs.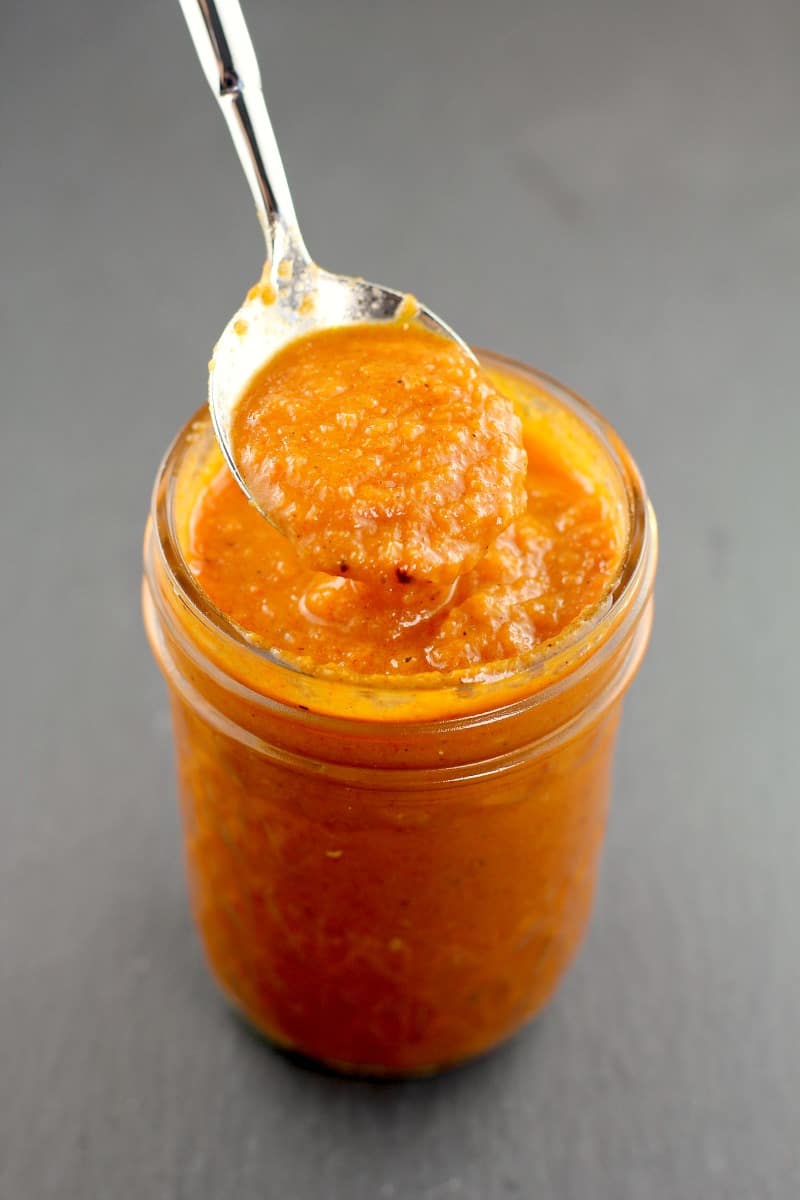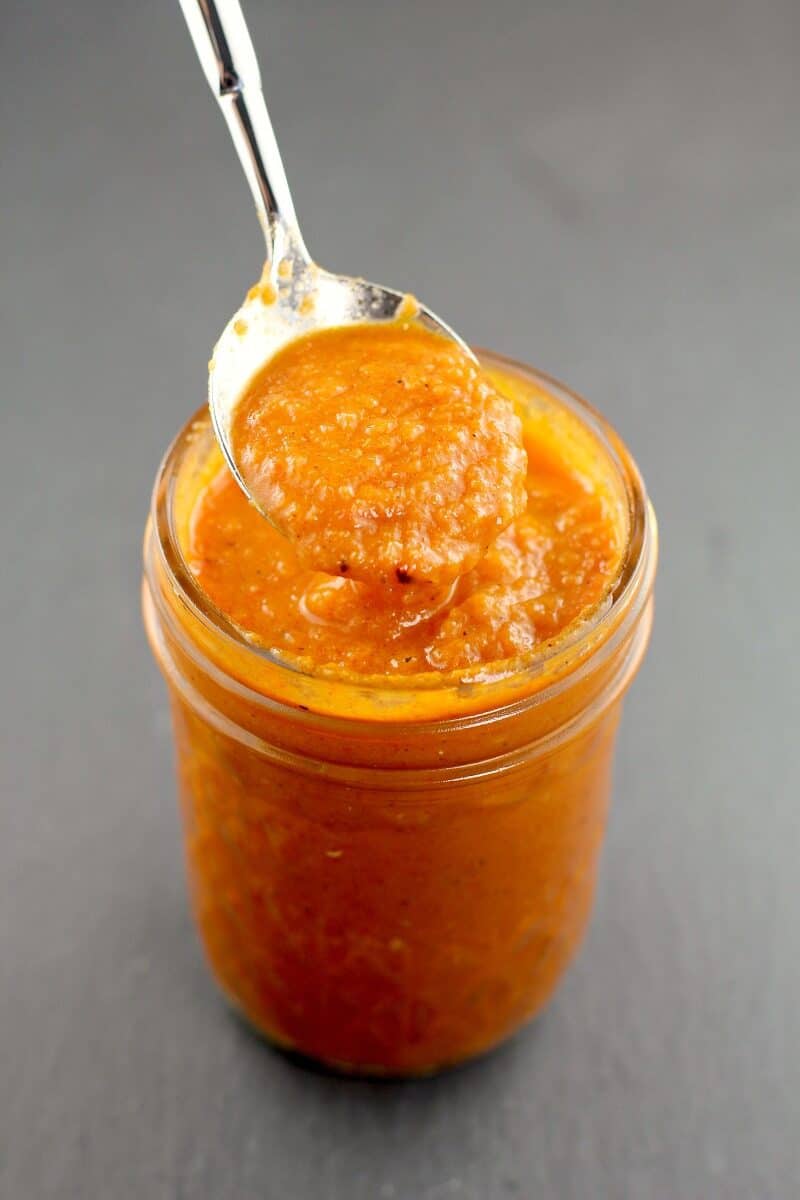 Why this recipe works
In my 20s, I lived in San Antonio, Texas, and every Sunday after church we would go to a local Mexican eatery for brunch. Huevos rancheros was what I always ordered, and I still have such love for that classic yummy Mexican dish of eggs and ranchero sauce.
Huevos ranchero sauce can be made several ways, but the crux of it is a super flavorful, creamy, tomato-y based sauce. My recipe uses actual cream and has that lovely light color too.
This recipe is also ridiculously easy to prepare, and it will keep for up to a week. We add a touch of liquid smoke and use fire-roasted tomatoes and roasted red pepper for superb depth of flavor. Delicious!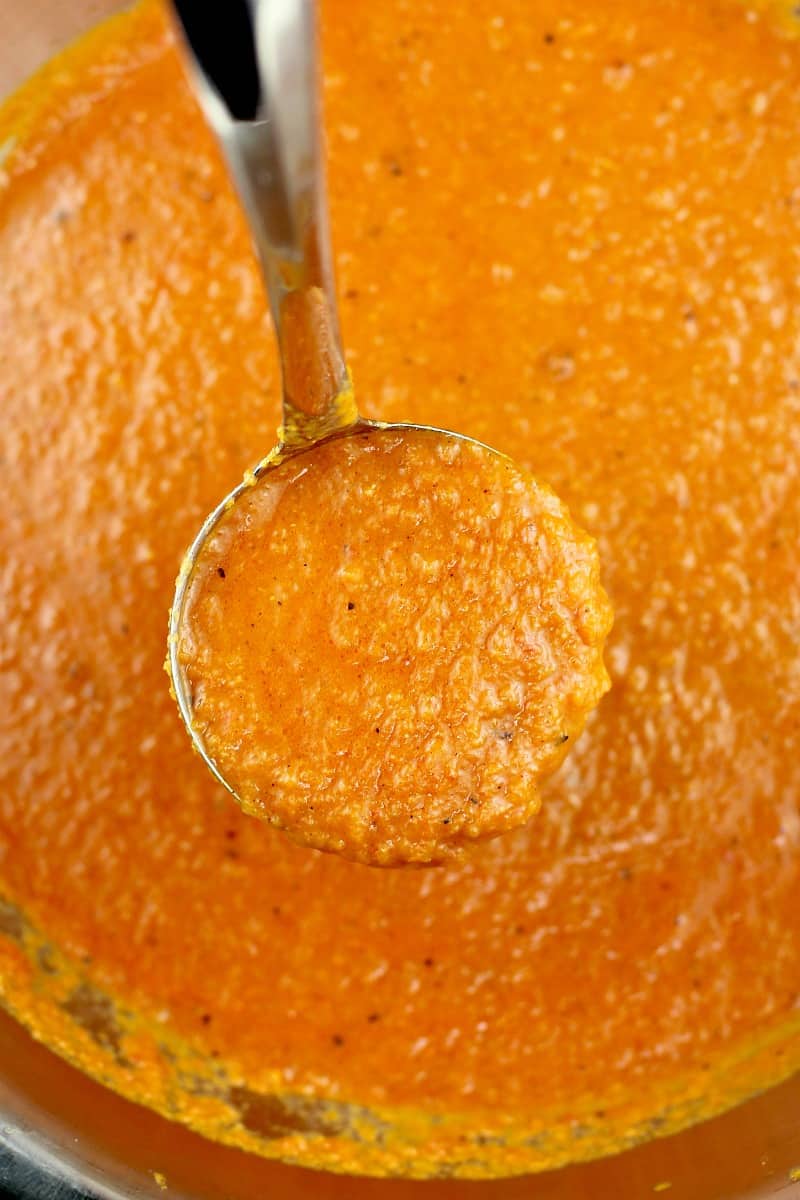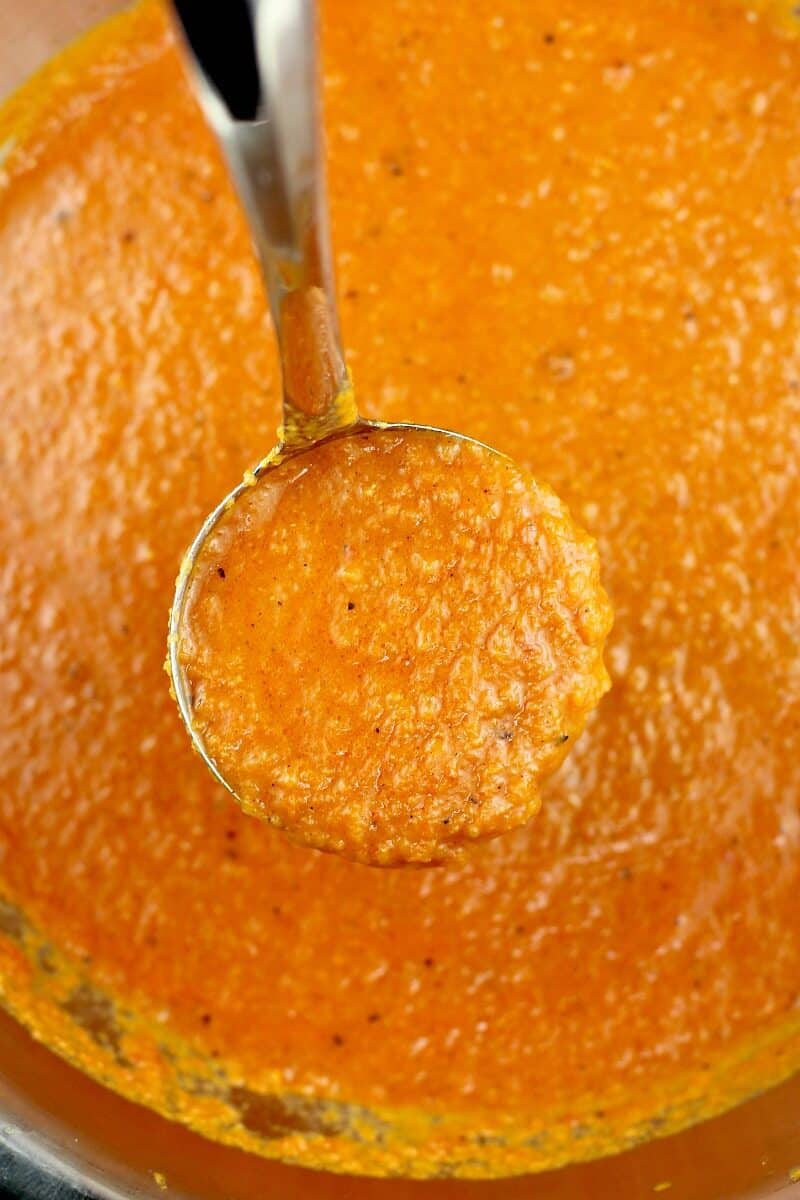 What ingredients do you need
It may look like the ingredient list is a bit long, but let's break it down and you will see that this is all easy stuff and making ranchero sauce is no challenge.
Extra virgin olive oil.
Yellow onion. Dice or chop, it is no matter since this will all get blended anyway.
Kosher salt. just a pinch. This is to coax the onions into softening before the garlic overcooks.
Garlic.
Fire-roasted tomatoes. One can. No need to drain.
Green chiles. One small can. No need to drain these either.
Roasted red peppers. One jar. These we want to drain.
Chicken or vegetable stock. Either will work.
Cumin.
More kosher salt. This time it is for seasoning.
Fresh cracked pepper.
Hickory liquid smoke. Note that I am specifying hickory. Mesquite is too obnoxious a flavor as far as I am concerned – not a fan.
Heavy cream. So, the cream is kind of sorta optional but I prefer this sauce far more with the cream than without.
Unsalted butter. Just a little pat of butter love to add a bit of silky Mmmmm. It also serves to mellow the acidity of the tomatoes.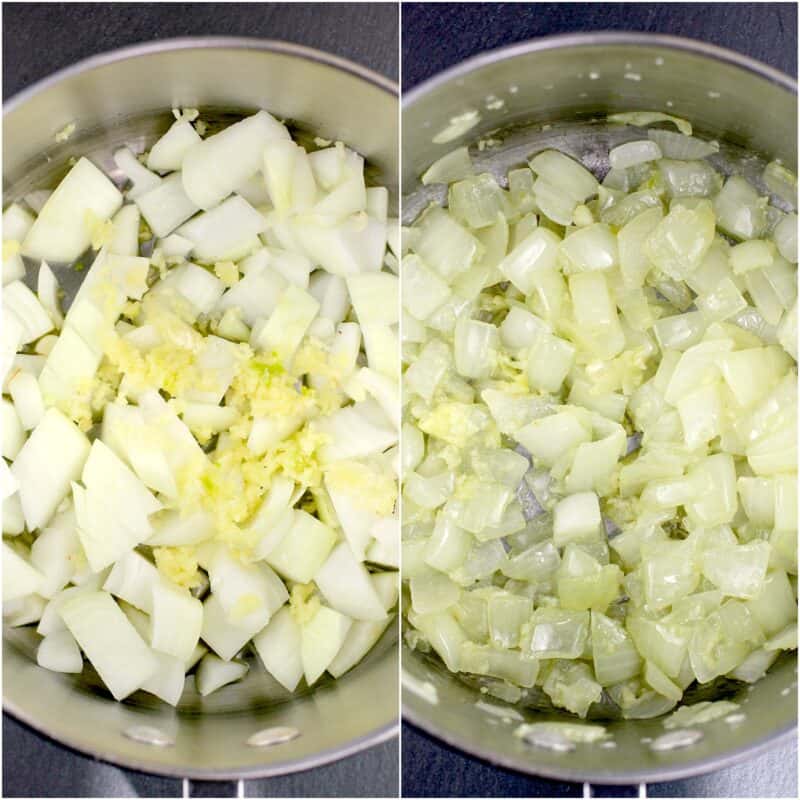 Even with the cream and butter, this sauce is surprisingly light on the palette. Precisely why it is such a great complement to eggs, chicken, and the like.
Method for preparation
Here is where things get so easy.
First, we sauté the garlic and onion in the olive oil. Add the rest of the ingredients, and blend.
Then we give our huevos ranchero sauce a little simmer to concentrate the liquid and get the flavors to blend all together. And with that, we are done.
Insanely easy for such a reward of a stellar sauce.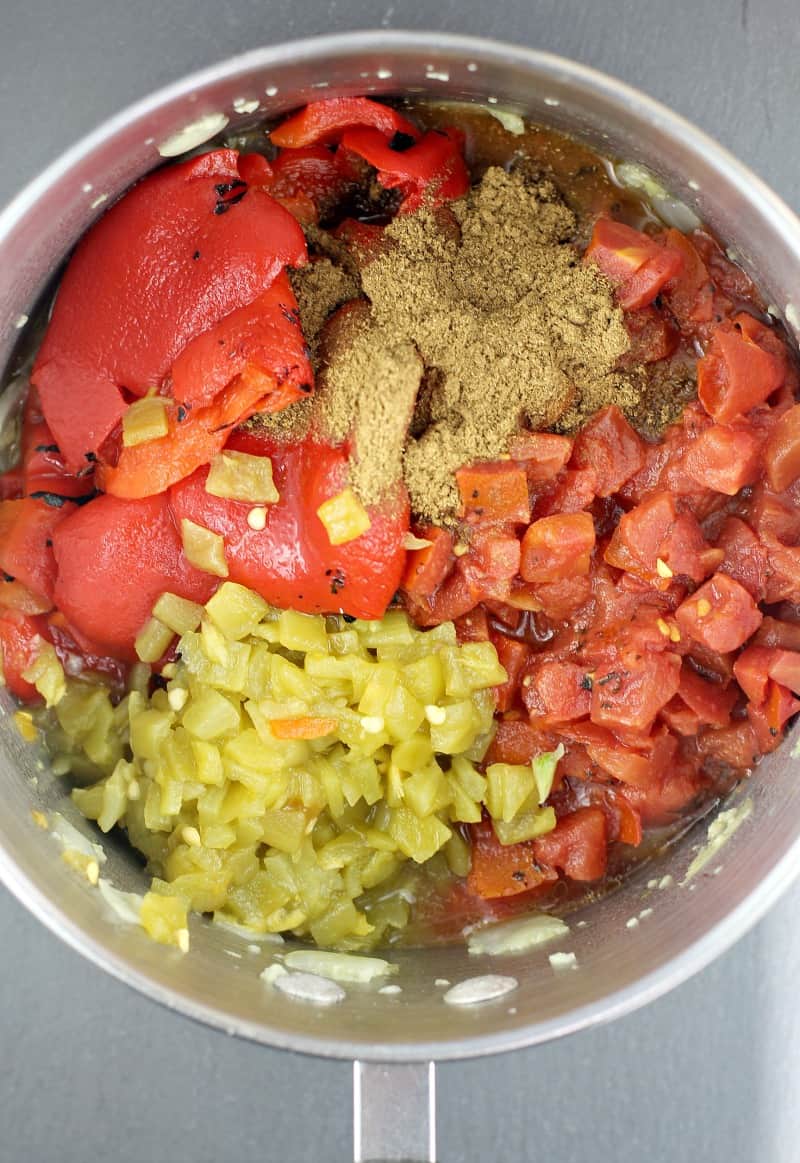 Ways to use Huevos Ranchero Sauce
Even though huevos rancheros is the classic use for ranchero sauce, this sauce is SO versatile and delicious that we need it in our life in more ways than just breakfast.
Clearly, there is the obvious – put this sauce over scrambled, sunny side up, or over easy eggs. If you want to get fancy, check out my Mexican Eggs Benedict and see this sauce sing over poached eggs and carnitas chicken.
Chicken is a strong winner here with this sauce. Season and grill chicken, or serve this sauce over my pulled Carnitas Chicken.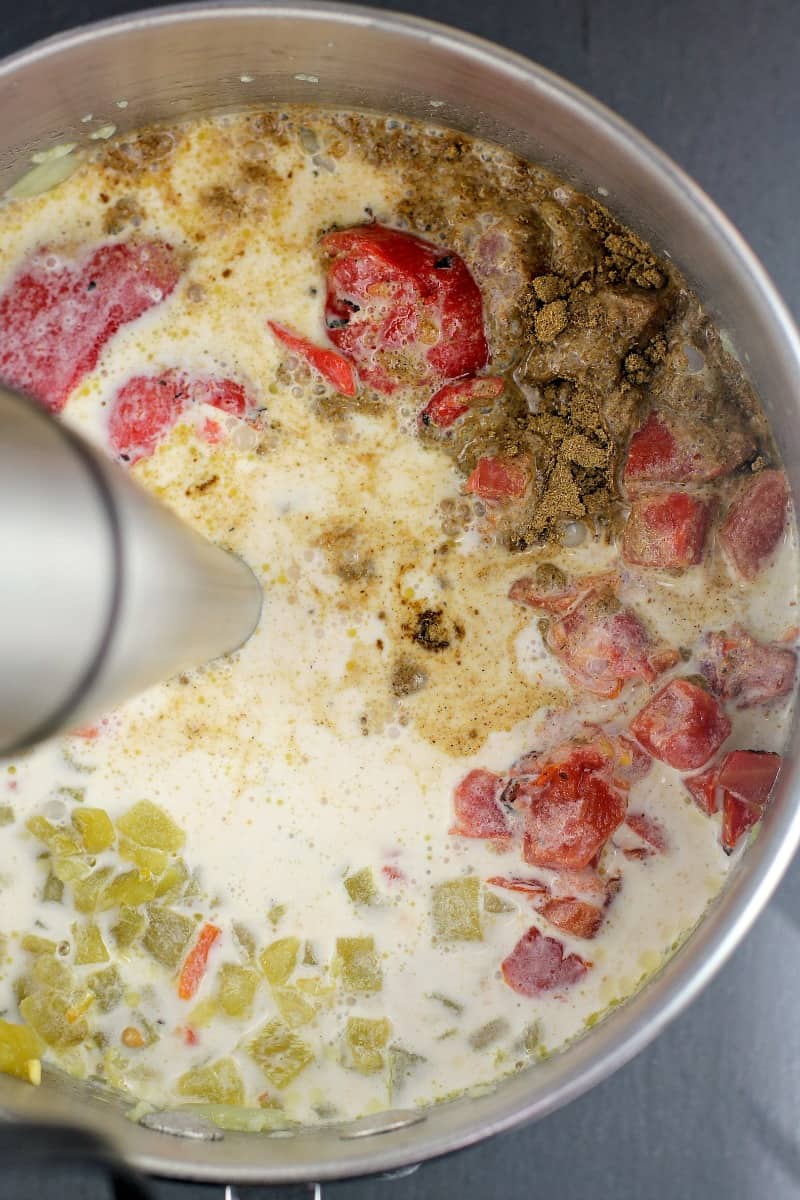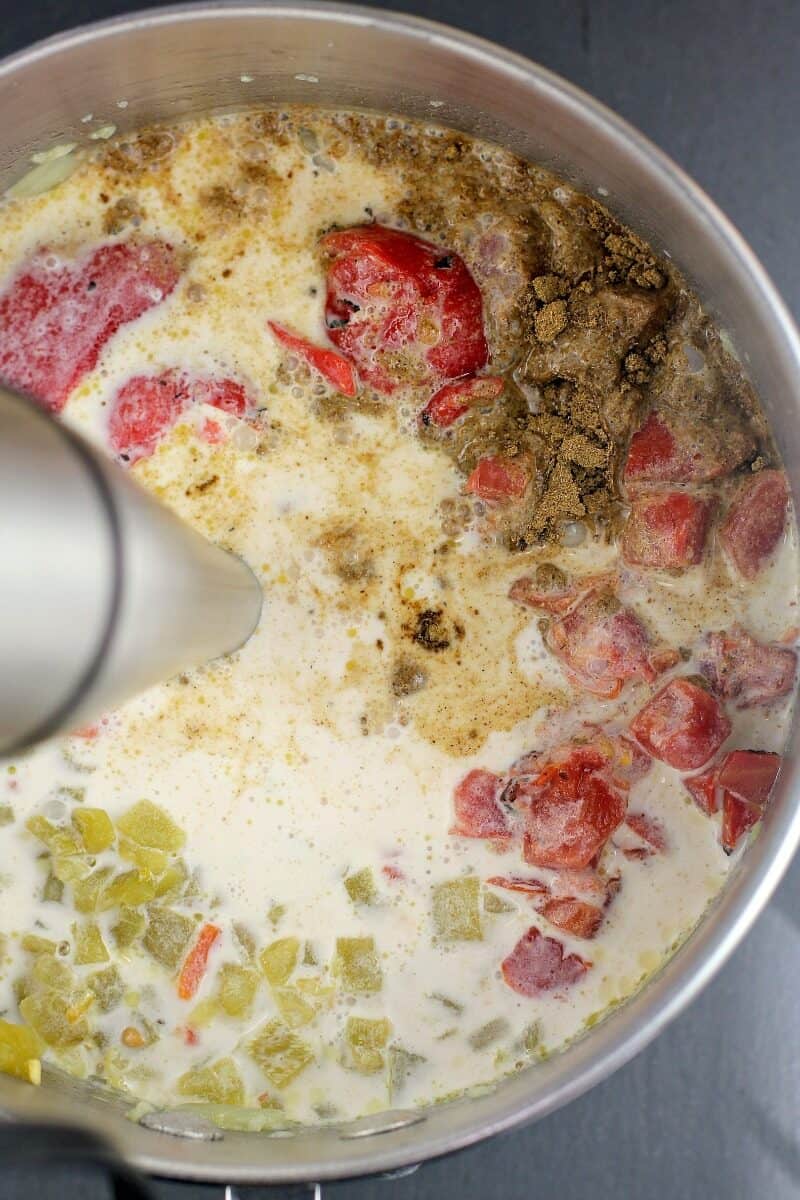 If you want to keep it vegetarian, make yourself a burrito bowl with black beans, brown rice, and all your favorite fixings. This sauce can be your gravy on top.
Speaking of gravy, make Mexican Poutine! Make French fries in the air fryer or oven, top with cheese and taco meat, and finish with this sauce. Dang, that is a good idea right there isn't it.
Use this as a ranchero pizza sauce! See my Chicken Enchilada Pizza for a great recipe [to be published soon!].
Again, because this sauce tastes light, it is a great complement for fish – especially grilled fish. Think salmon, think swordfish. Yum.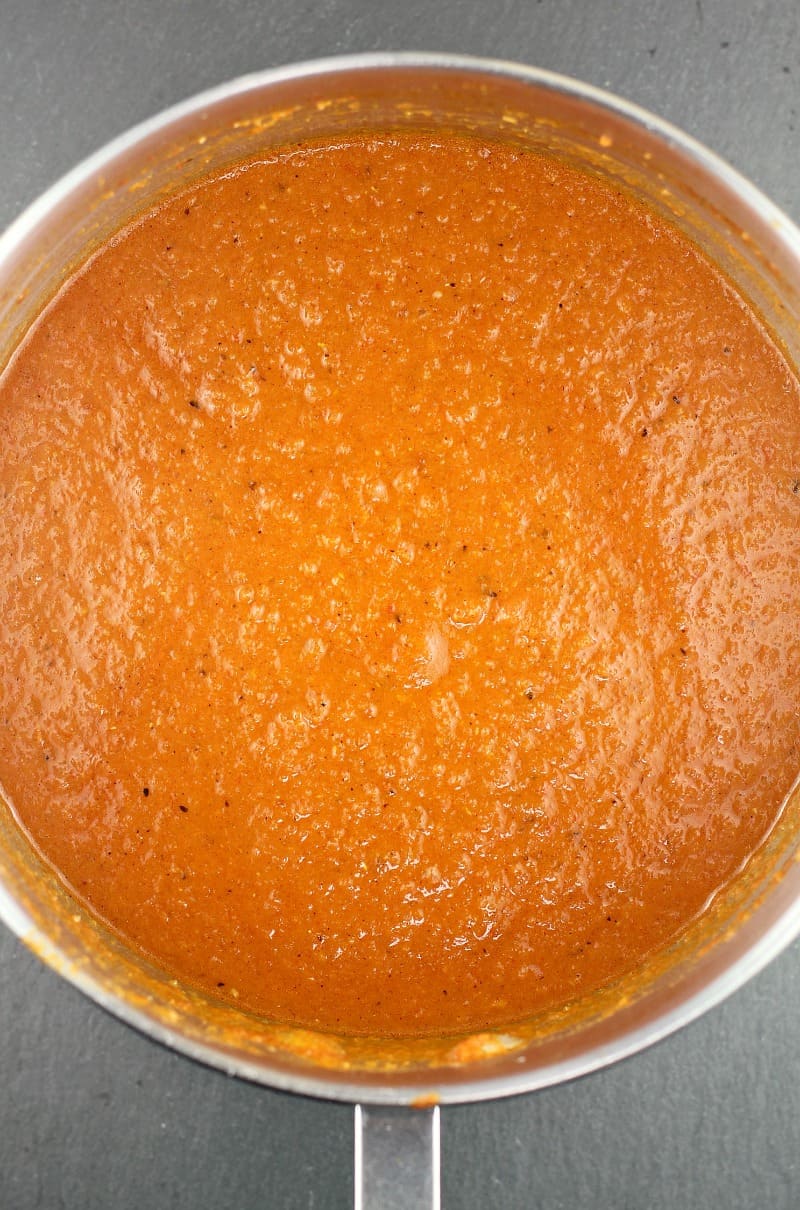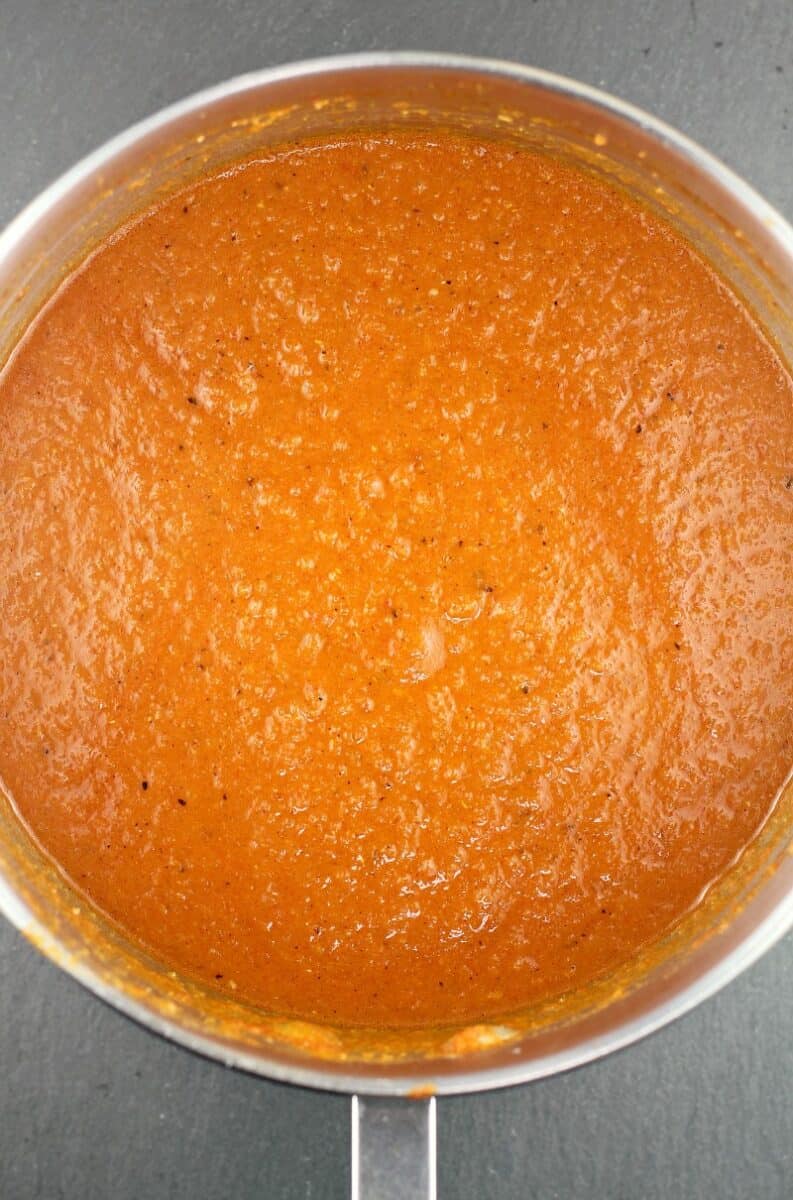 Tips
Adding the pinch of salt to the onions is a trick to coax them into softening faster. If you want to omit, you can but in that case I would wait to add the garlic until the onions are almost soft.
For a vegan option, use vegetable stock and almond or coconut "cream" from the dairy section. Canned coconut milk would be another option.
This sauce can totally be made in advance and will keep for up to a week.
Be sure to stir every few minutes during the simmer or this may burn on the bottom.
I am not a big kitchen gadget person, but my immersion blender is one of my favorite kitchen tools. I highly recommend getting one, and it can be a simple one – no need for other attachments and crap.
But if you do not have an immersion blender and do not want to get one, simply use a blender or food processor for the same result.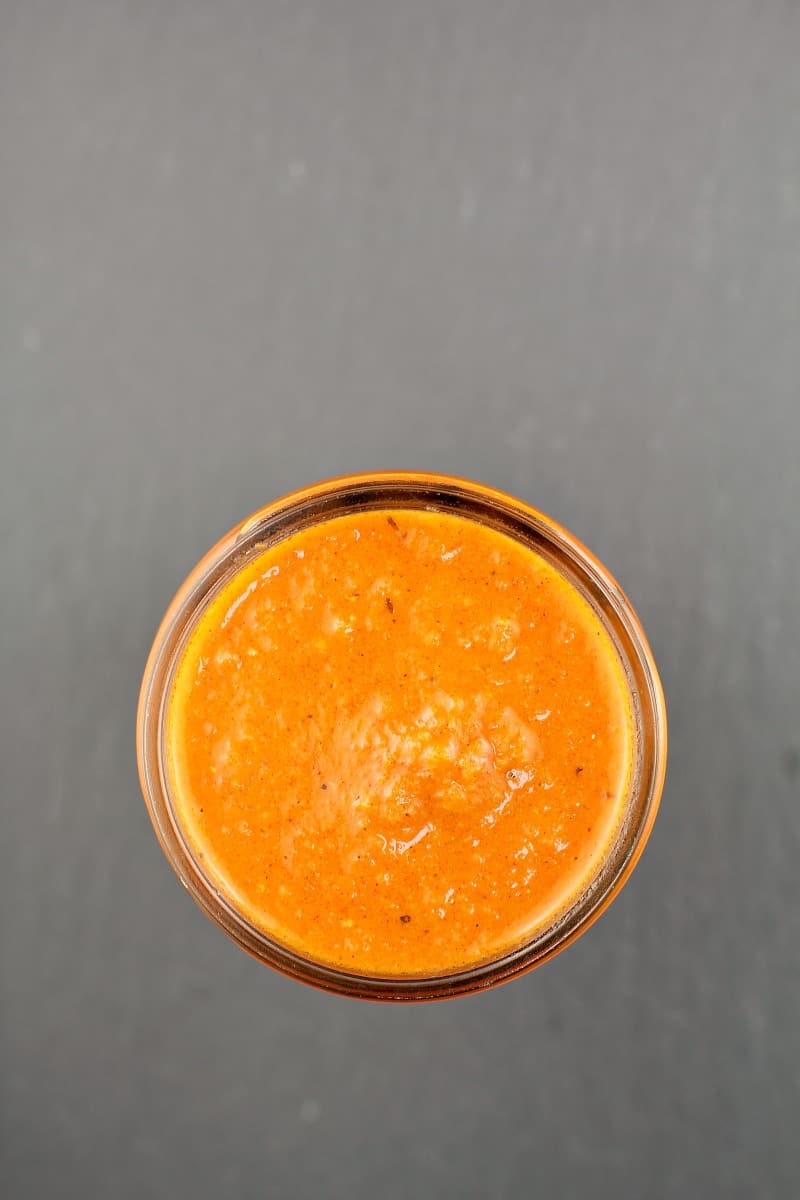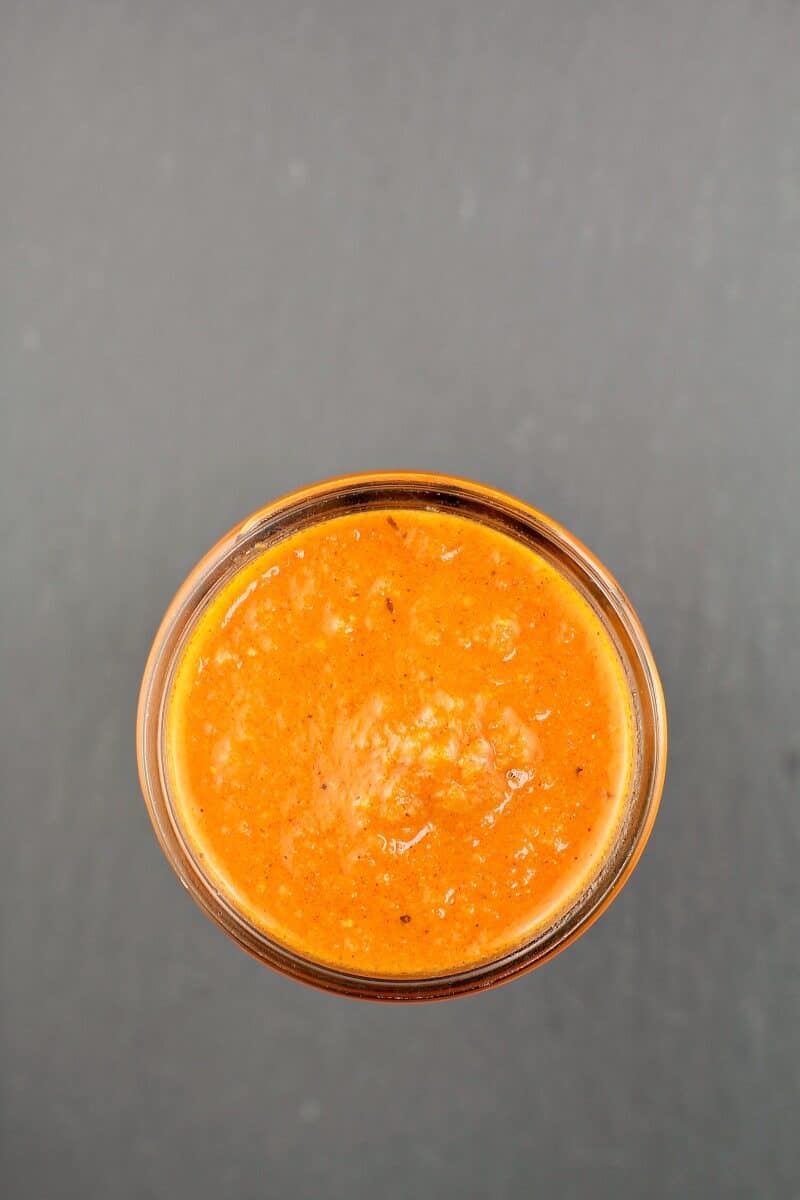 More Mexican-inspired recipes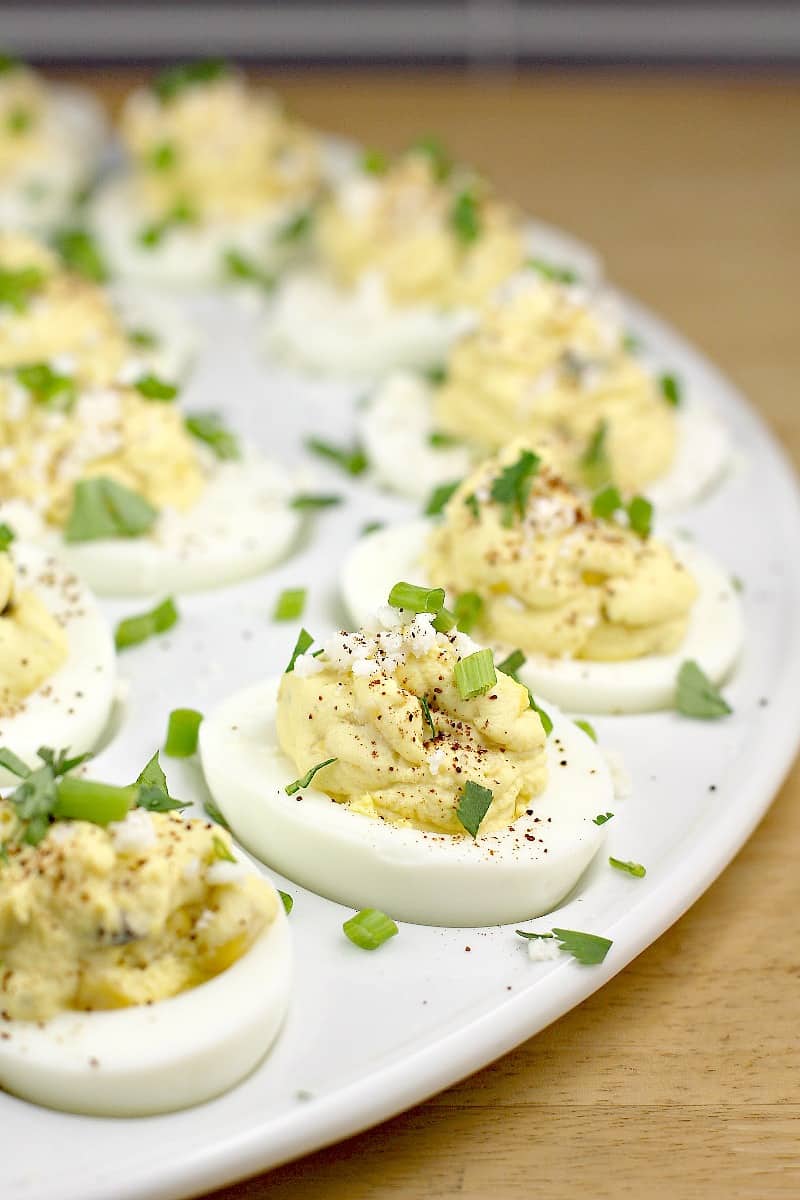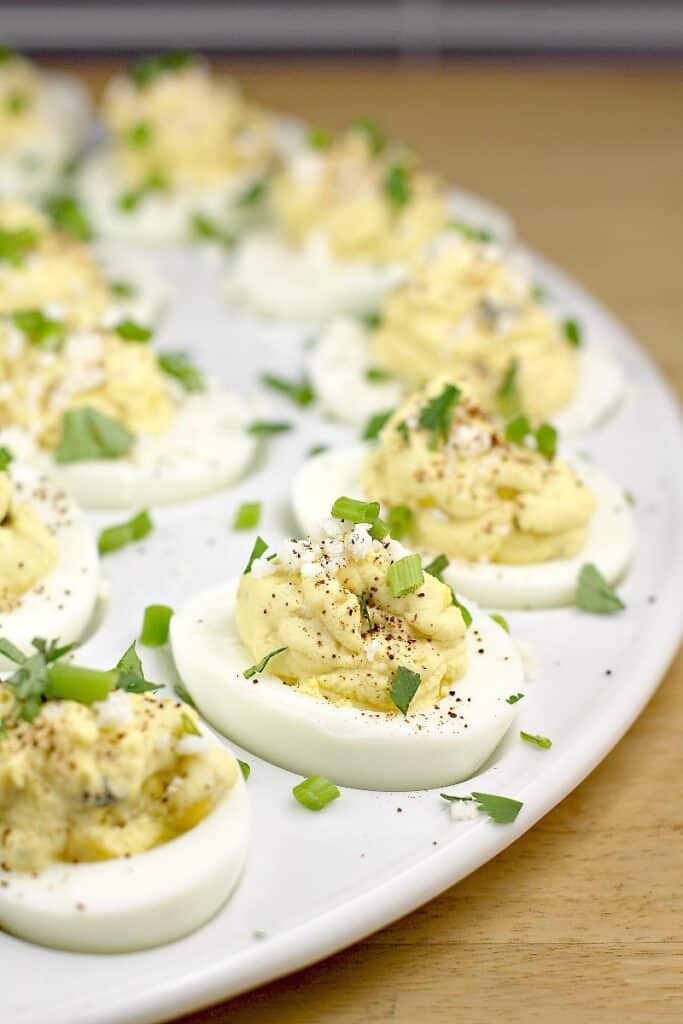 FAQs
What can be used instead of an immersion blender?
A blender or food processor can be used if an immersion blender is not available.
Can ranchero sauce be frozen?
Yes. Freeze in a resealable freezer bag or plastic container with a tight fitting lid.
How much sauce does this recipe make?
This recipe makes about 4 cups of ranchero sauce.
What is the best way to store ranchero sauce?
I prefer to store this sauce in a large mason jar with a screw-on lid. Because of the red peppers and tomato, this sauce will stain a plastic container.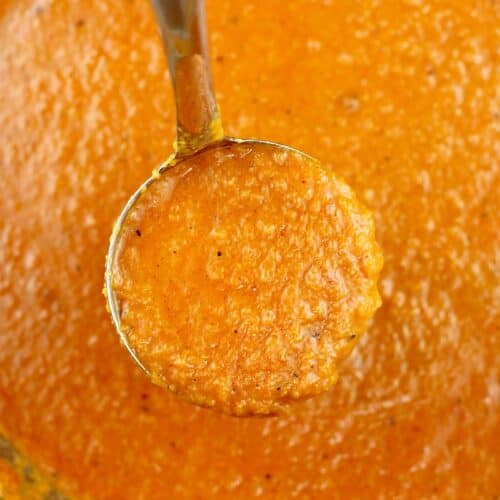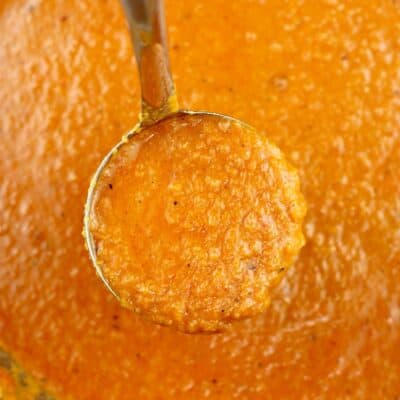 Huevos Ranchero Sauce
Huevos Ranchero Sauce is the creamy classic sauce served over Mexican "rancher's eggs", but this easy sauce with fire-roasted tomatoes, chiles, roasted red pepper, and cream is light and flavorful to complement so much more than just eggs.
Ingredients
1

Tbsp

extra virgin olive oil

1

medium yellow onion

diced

1

pinch

kosher salt

2

large cloves garlic

minced

1

(14.5 oz)

can fire-roasted tomatoes

undrained

1

(4.5 oz)

can chopped green chiles

undrained

1

(12 oz)

jar roasted red peppers

drained

1

cup

chicken or vegetable stock

1

Tbsp

cumin

½

tsp

kosher salt

1

pinch

fresh cracked pepper

¼

tsp

hickory liquid smoke

½

cup

heavy cream

1

Tbsp

unsalted butter
Instructions
Heat the olive oil in a medium saucepan over high heat. Add the onion, garlic, and pinch salt, and cook, stirring often, until the onion is softened.

Add the remaining ingredients. Use an immersion blender to blend ingredients together until smooth.

Bring to a simmer, reduce heat to medium-low, and simmer the ranchero sauce gently, stirring regularly, for 30 minutes to concentrate and blend flavors.

Taste for seasoning and add the butter. Yields a little over 4 cups sauce.
Nutrition
Calories:
56
kcal
(3%)
|
Carbohydrates:
4
g
(1%)
|
Protein:
1
g
(2%)
|
Fat:
5
g
(8%)
|
Saturated Fat:
2
g
(13%)
|
Monounsaturated Fat:
1
g
|
Cholesterol:
12
mg
(4%)
|
Sodium:
171
mg
(7%)
|
Potassium:
88
mg
(3%)
|
Fiber:
1
g
(4%)
|
Sugar:
1
g
(1%)
|
Vitamin C:
15
mg
(18%)
|
Calcium:
50
mg
(5%)
Calorie count is purely an estimate calculated using an online application to serve as a guide and not to be taken as accurate nutritional information. Percent Daily Values are based on a 2,000 calorie diet.
Tried this recipe?
Leave a comment below and let me know!