Egg-Free, Strawberry Amaretto Ice Cream
A scoop of rich, cold creamy ice cream – just one – each day. That is a sure prescription for happiness. This Egg-Free, Strawberry Amaretto Ice Cream recipe was inspired by a cool spring day and a beautiful bunch of red berries.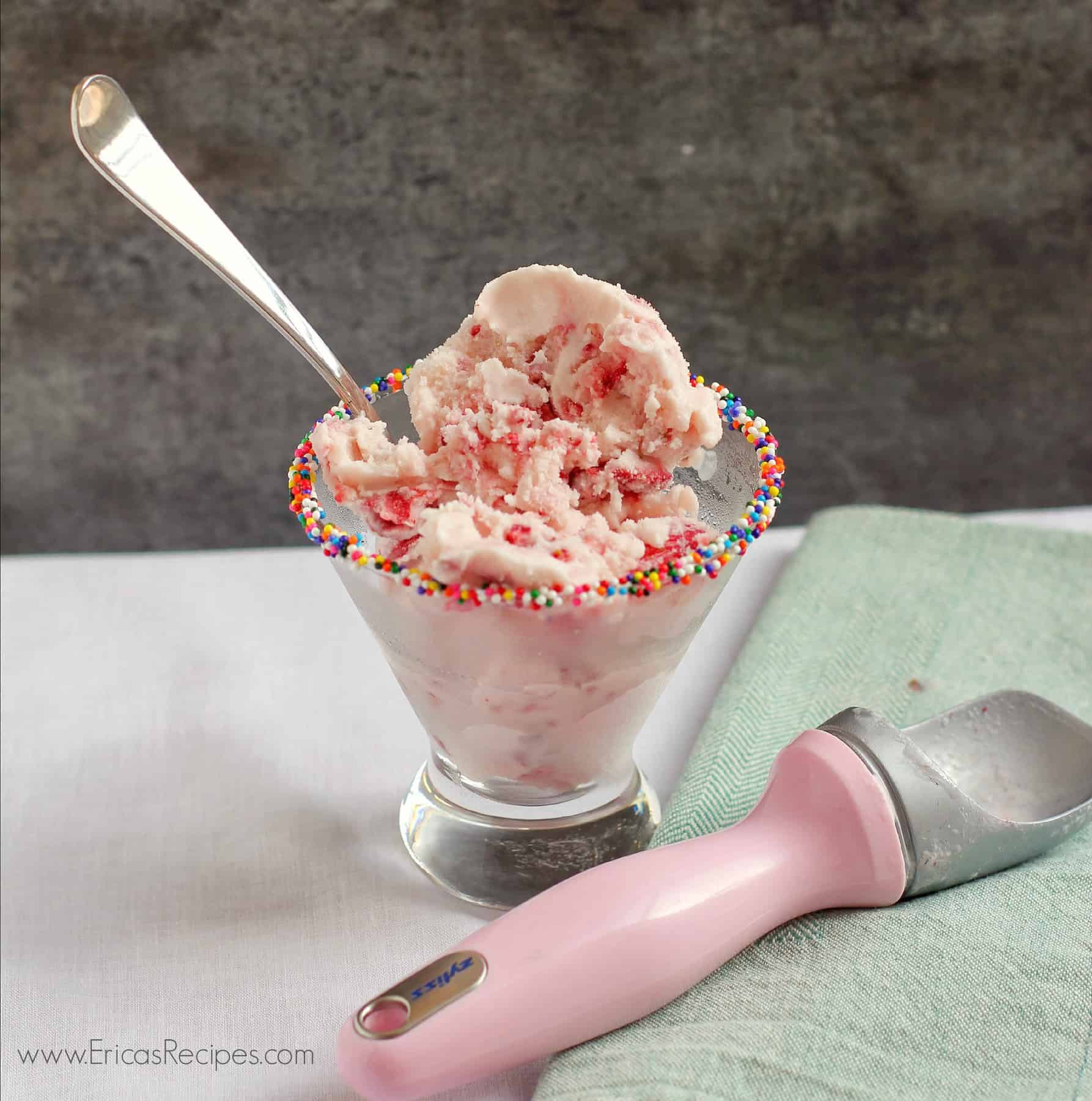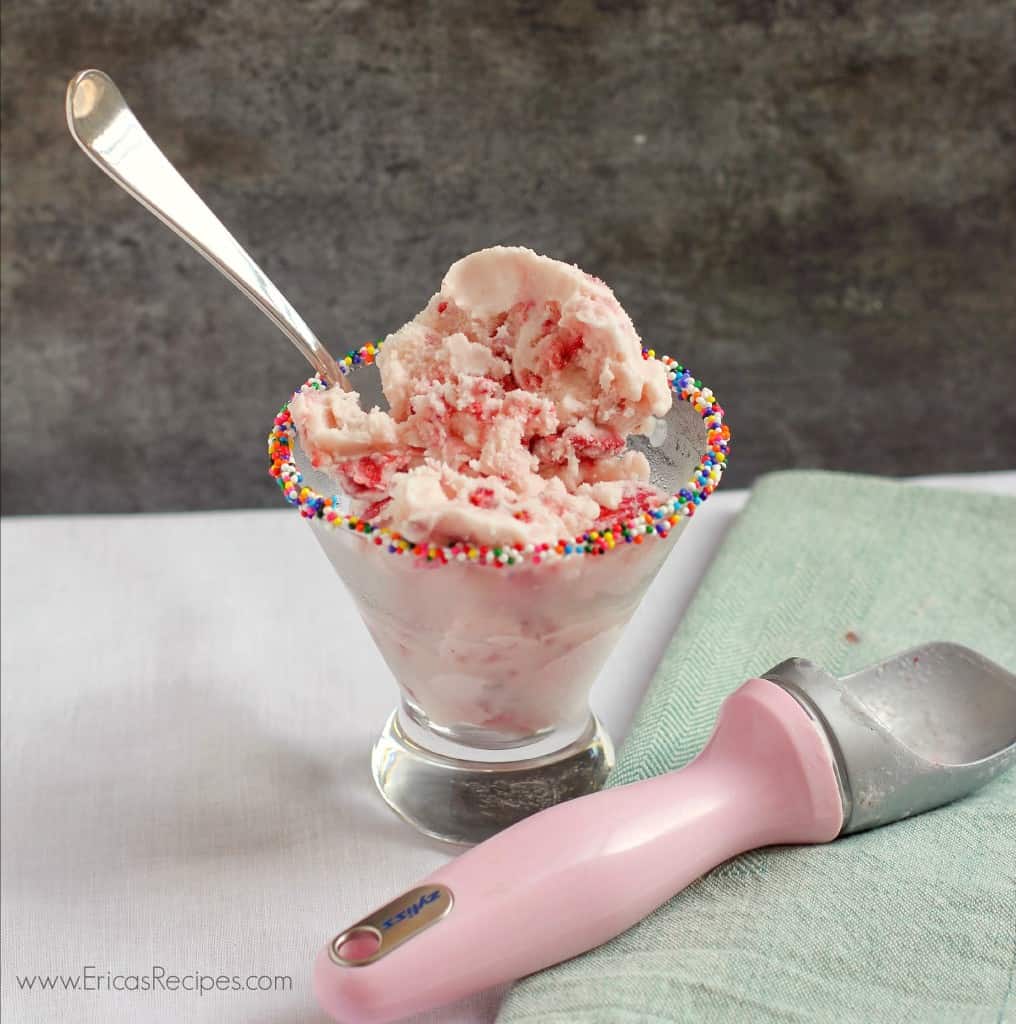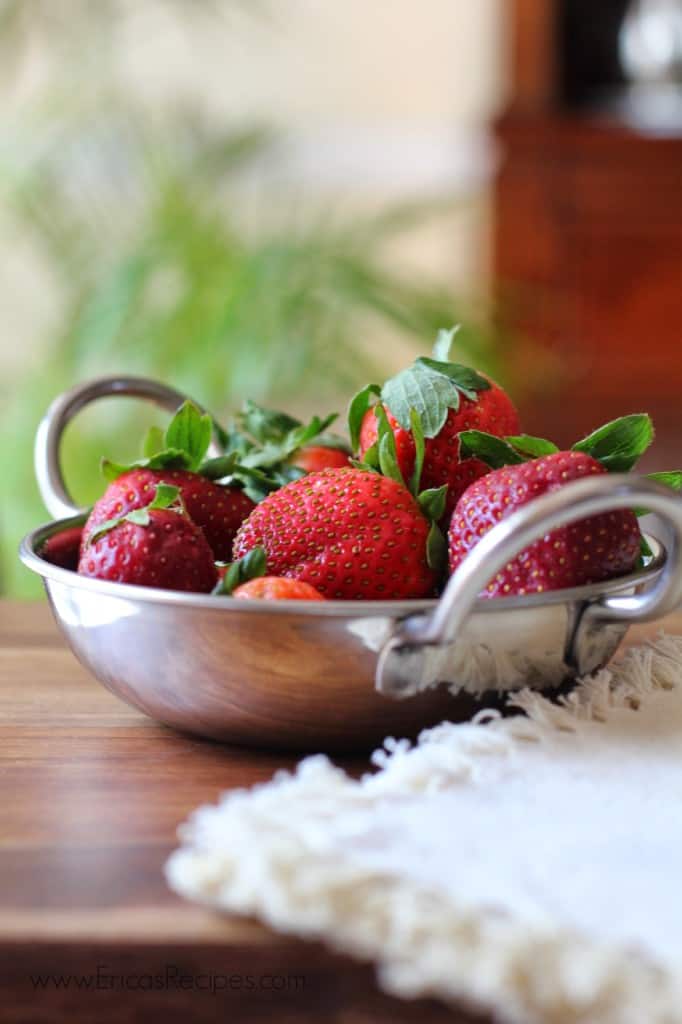 We woke up the other morning and the house was so chilly! This never happens this time of year here in Florida. But at the same time, the air was clear, everything looked crisp, and the sun felt warm …it completely reminded me of a spring day in Massachusetts where I grew up. So, after some running around with the kids preparing for my mother to fly into town, I had the sudden, usual urge for ice cream. And why not …I've been very good lately. I deserved a scoop. The only thing was I didn't exactly feel like actually making the ice cream. Making custard is a bother, let's face it. But we didn't have any ice cream in the house and I did have a big thing of cream, so I wondered …did I need the eggs or would it not work? I decided to find out…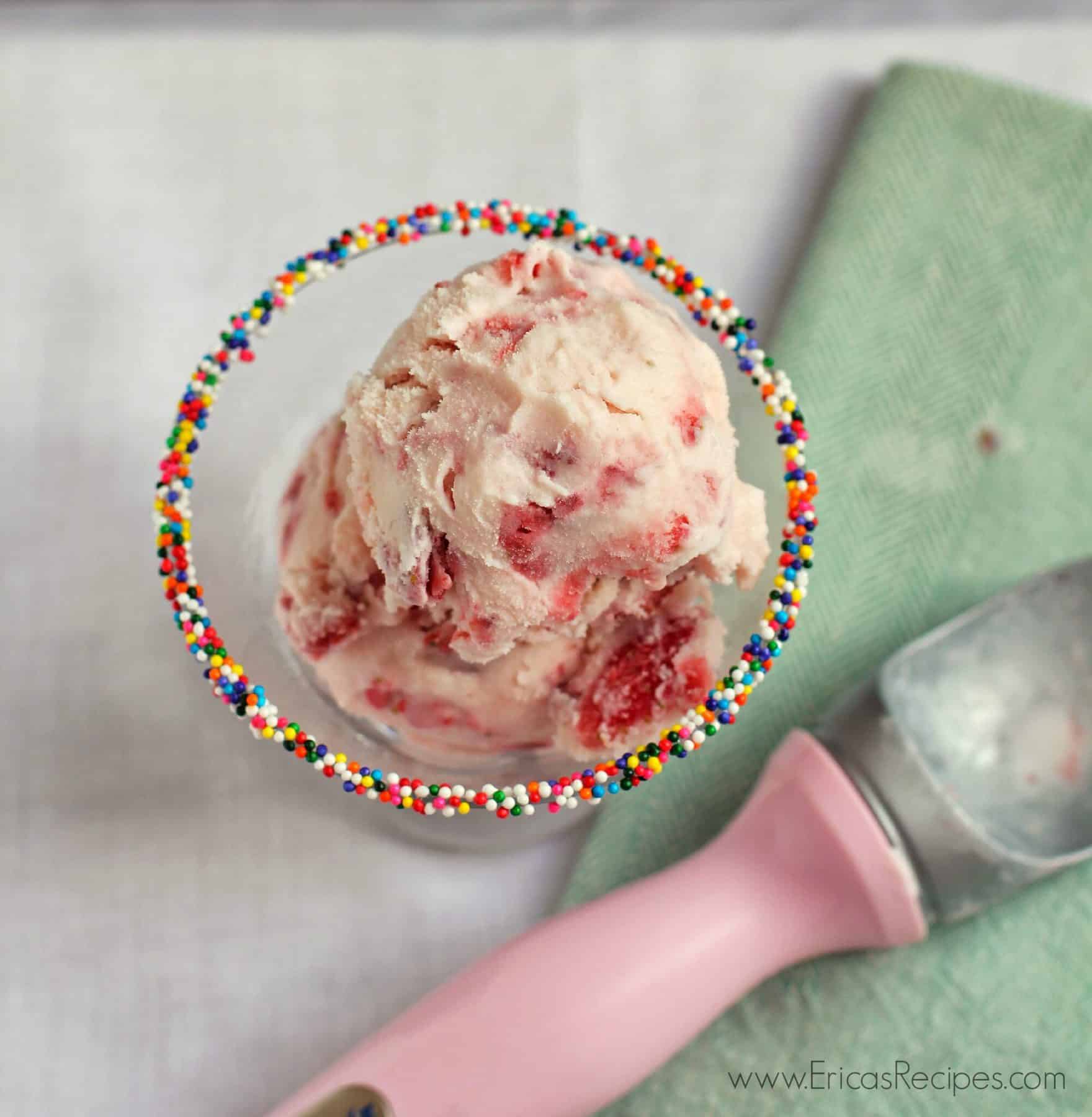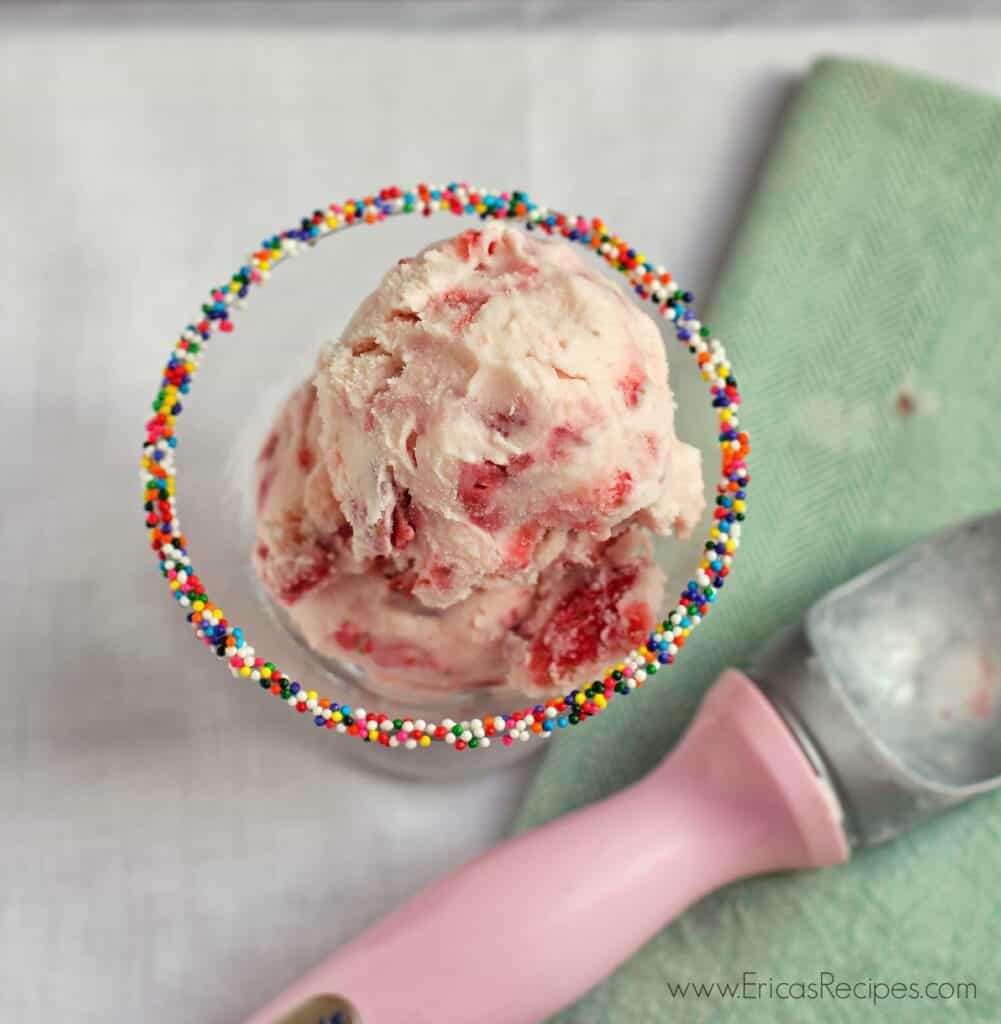 Success! This ice cream took literally just a minute to get the ingredients together into the ice cream maker, and the end result is a perfect tasting ice cream similar to sherbet in texture. I LOVE this recipe for how easy it is to make, and the fact that a scoop of this ice cream doesn't feel heavy like regular ice cream. It is refreshing! And best of all, the combination of strawberries and amaretto is incredible. This little recipe has opened up a whole new world for me. I love when that happens.
LOVE when my daughter is willing to help in a food photo!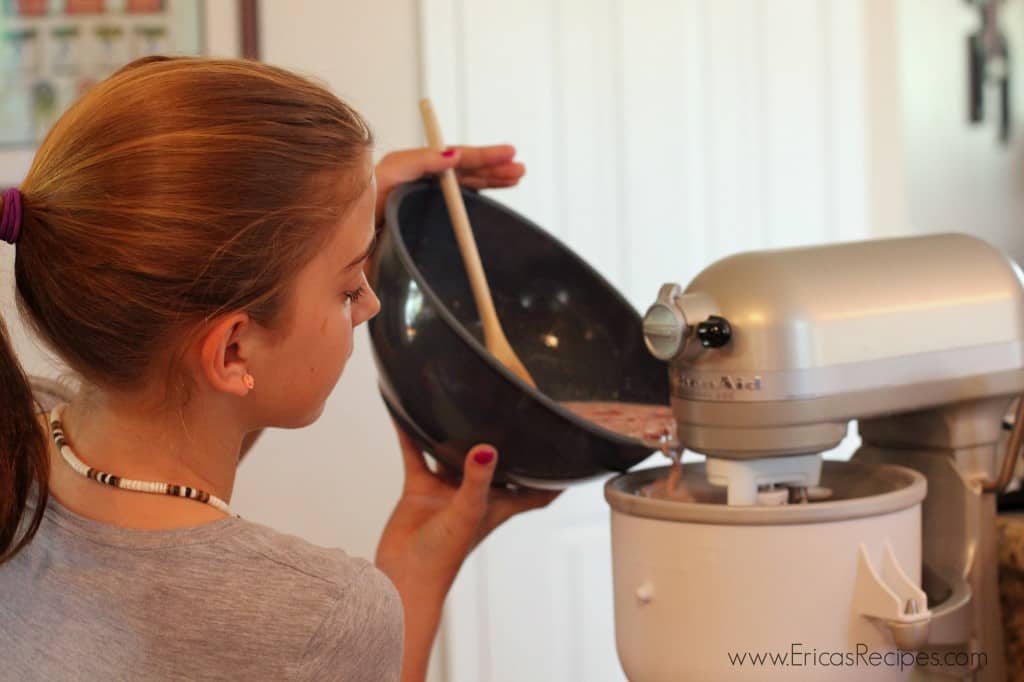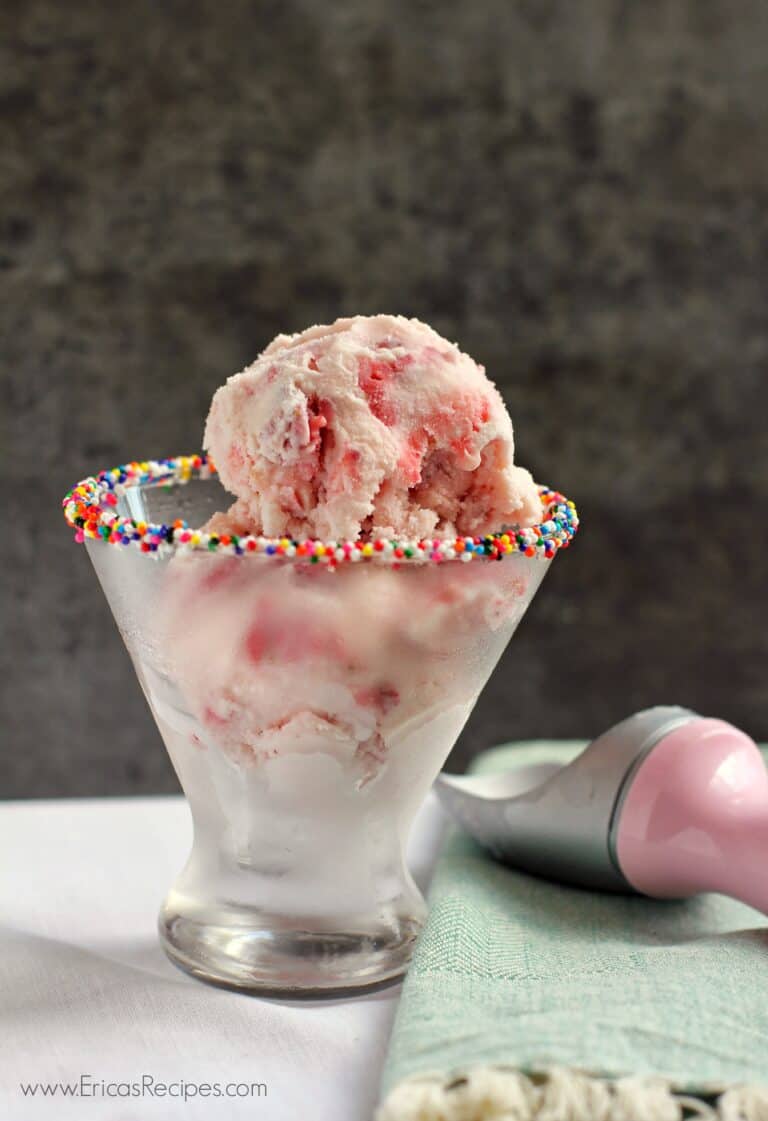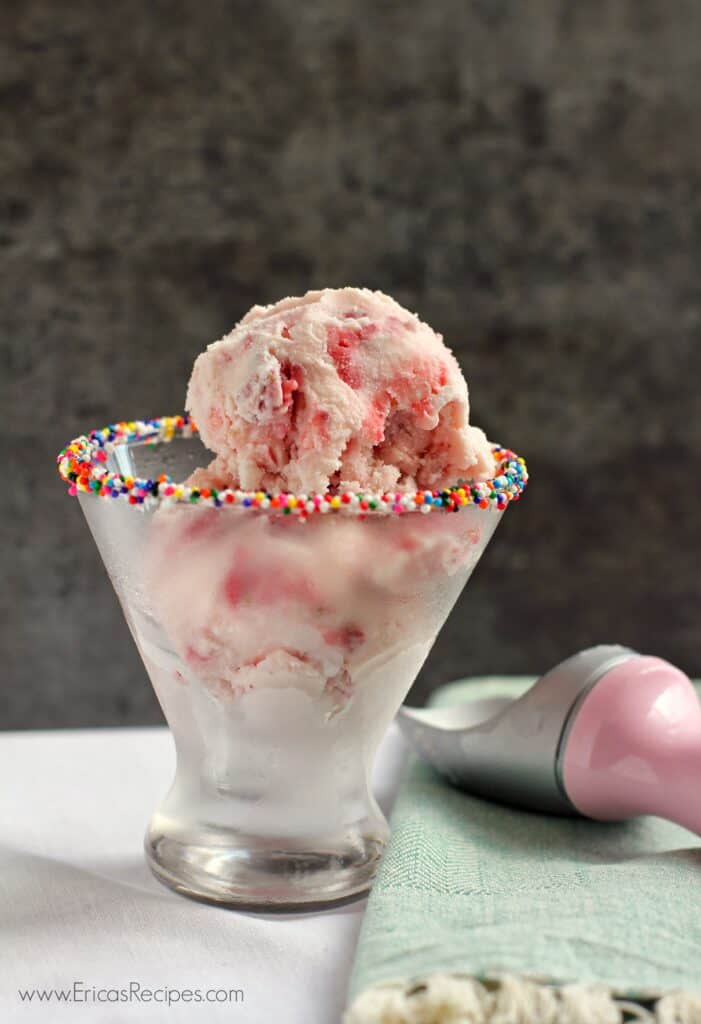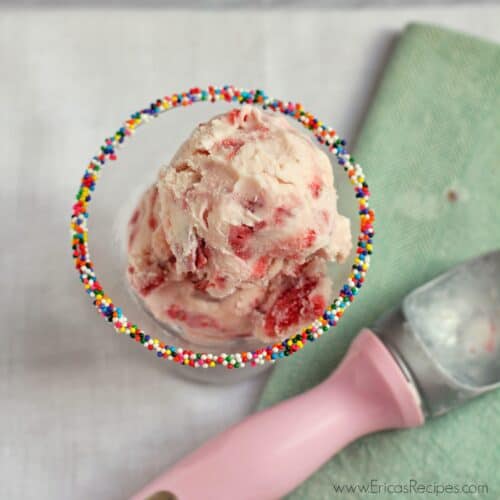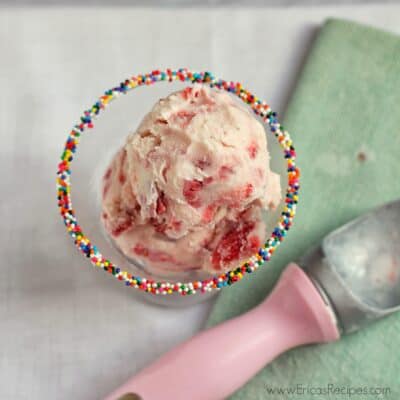 Egg-Free, Strawberry Amaretto Ice Cream
Ingredients
1

c

mashed strawberries

I used a muddler

1

c

heavy cream

1

c

milk

½

c

granulated sugar

one good pinch kosher salt

1

t

Wood Chunks" class="wprm-recipe-ingredient-link" target="_blank" rel="nofollow">pure vanilla extract

3

T

amaretto liqueur

or 1/2 t almond extract
Instructions
Combine all of the ingredients in  bowl. Add to an ice cream maker and process according to manufacturer's instructions. Once finished and frozen, let it sit on the counter for 2 minutes to soften before scooping to serve. Yield: ~4 cups ice cream.
Calorie count is purely an estimate calculated using an online application to serve as a guide and not to be taken as accurate nutritional information. Percent Daily Values are based on a 2,000 calorie diet.
Tried this recipe?
Leave a comment below and let me know!
~✿♥✿~