A Mexican spin on traditional bruschetta, flavored up with fresh herb, lime, and salsa. Make this delicious Mexican Bruschetta recipe with cheese to wow the crowd or without cheese for an easy go-to for your next football watching.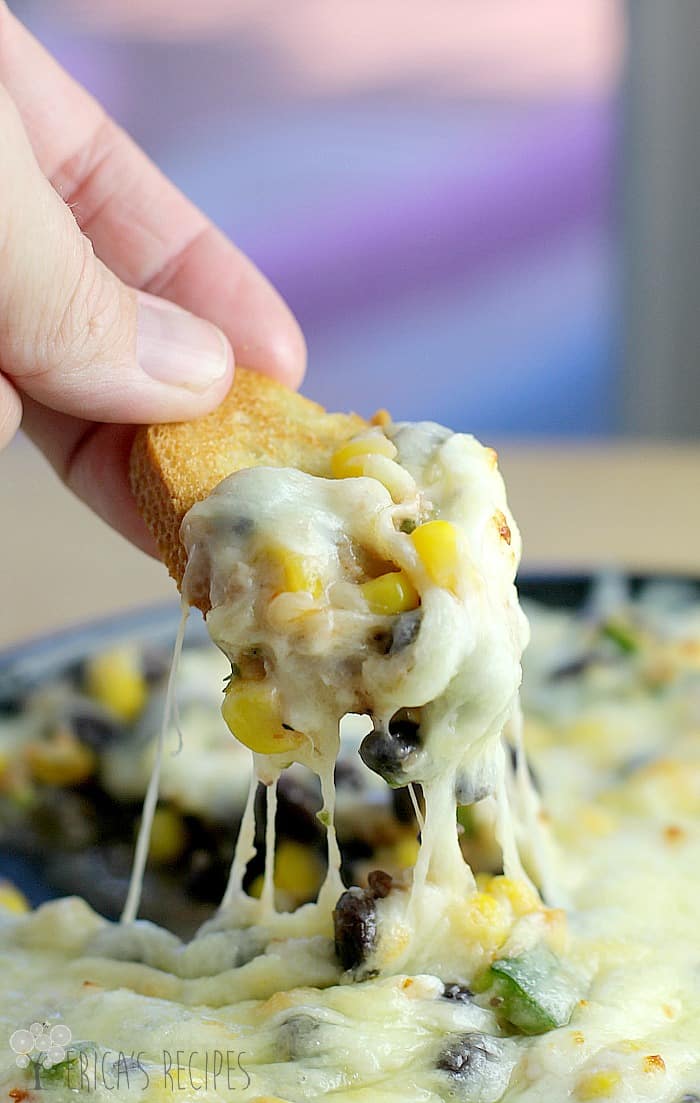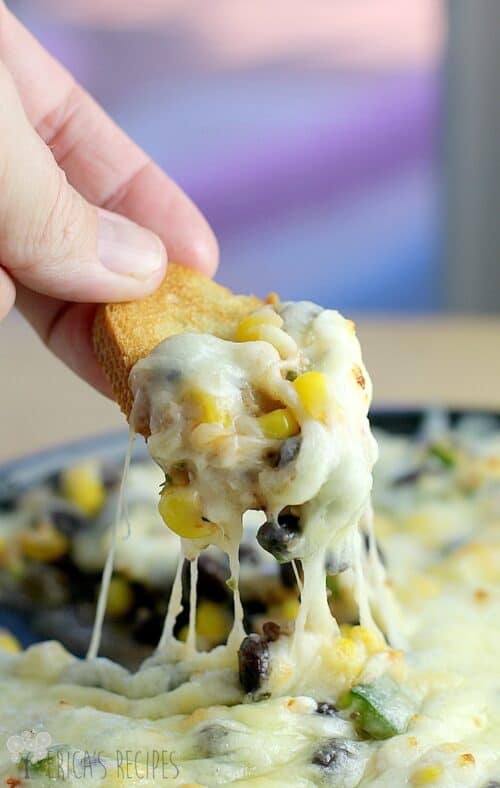 Holy hell guys. It got cold here. …Or at least chilly. I woke up this morning, and someone in this house had put the house A/C on instead of heat and the house was a frigid 68F. No, I am not kidding. I tried to snuggle with the 5 year old (he crawls into bed with us in the middle of Every. Friggin. Night.), and he rolled away "I want to cuddle with Daddy". Pffffth.
Anyway.
Careful what you ask for, like chilly weather. Thank you God for listening.
So here we are in week 2 of the new year. Last weekend, I gardened, oh yes I did. Weeded and mulched down a fresh layer of pine straw, and planted celery and brussel sprouts. My garden is not large, and it is not productive. But it is weeded and mulched and pretty.
I bring this up because a key ingredient in this recipe is one of the few things I do grow well …oregano. Fresh oregano is my favorite herb I think. It is a little bit basil, a little bit parsley, a little bit rock 'n roll. You all know dried oregano, because it's been on every pizza you have ever eaten …but fresh oregano guys… fresh oregano is entirely different…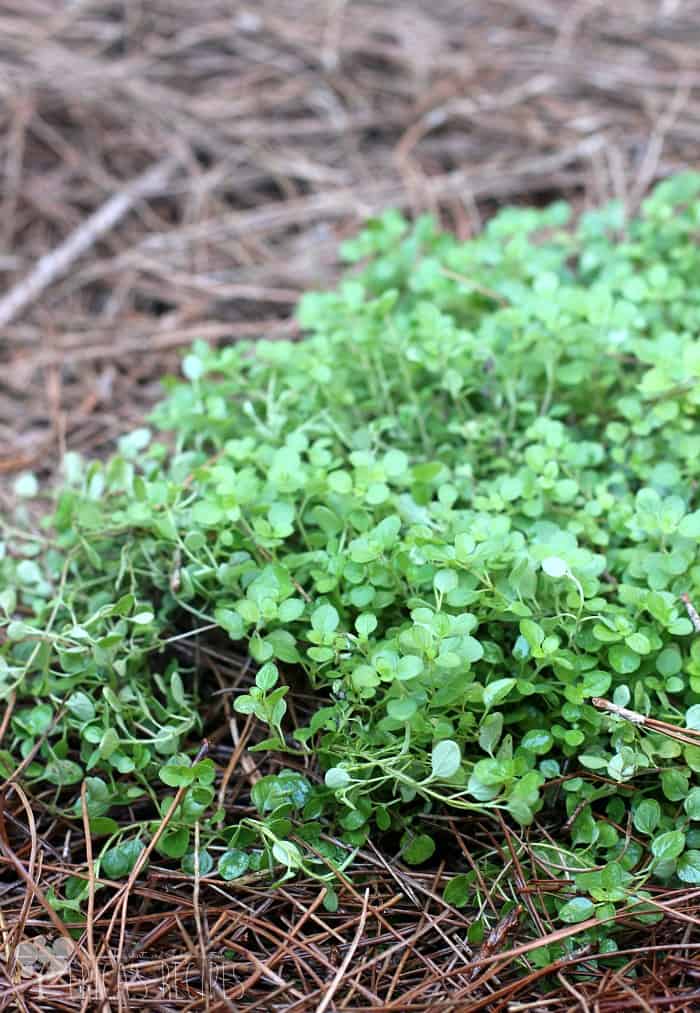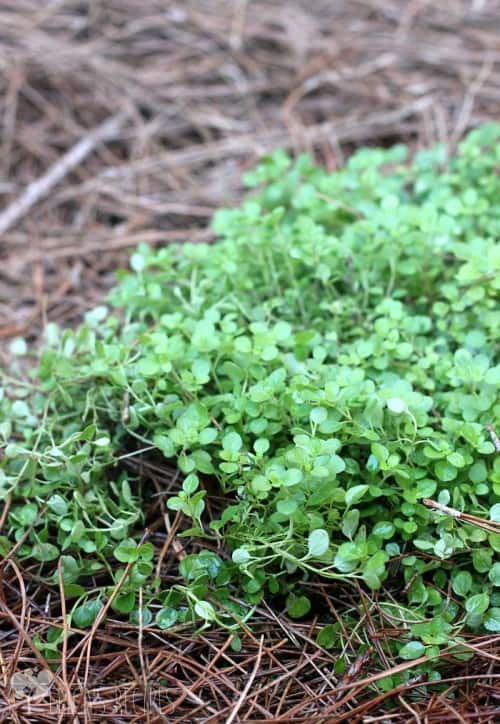 So this here is a recipe for football. Clearly. And this post is sponsored by Pace® salsa, which you already know and love I'm sure – who doesn't use salsa to kick up recipes or as the easiest dip in the universe. But I wanted to show you how versatile Pace® is by doing something new. And of course, it's playoff time which means football food and football parties YAYYY so awesommme.
[By the way, I am bound by terms where I can't say things like "This is perfect for Super BLAH" or "Make this for your Something Bowl" ..but I can say things like "the Big Game" because, yeah, that doesn't sound stupid …but you know exactly what I am talking about right?]
So let's just cut to it and make ourselves awesome football food…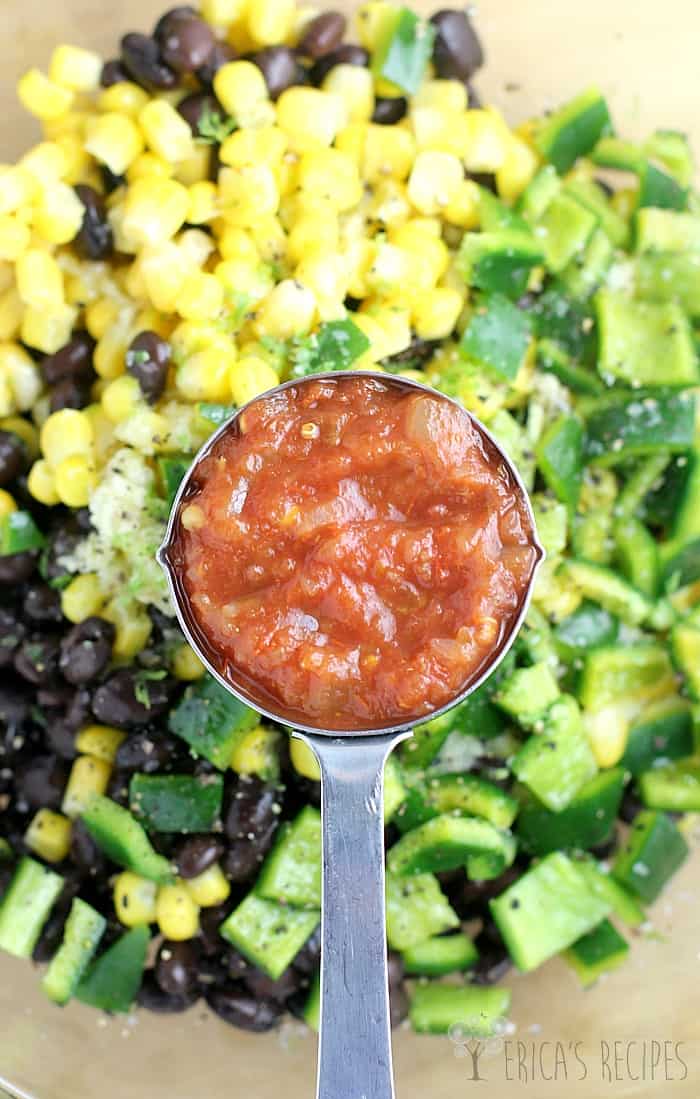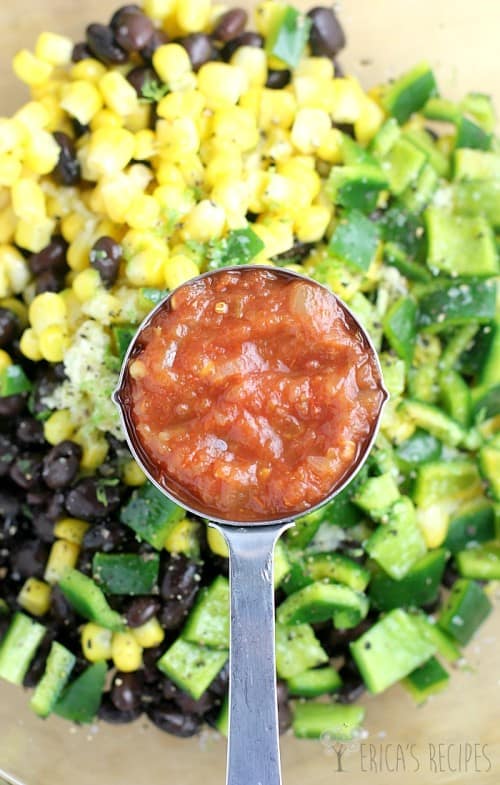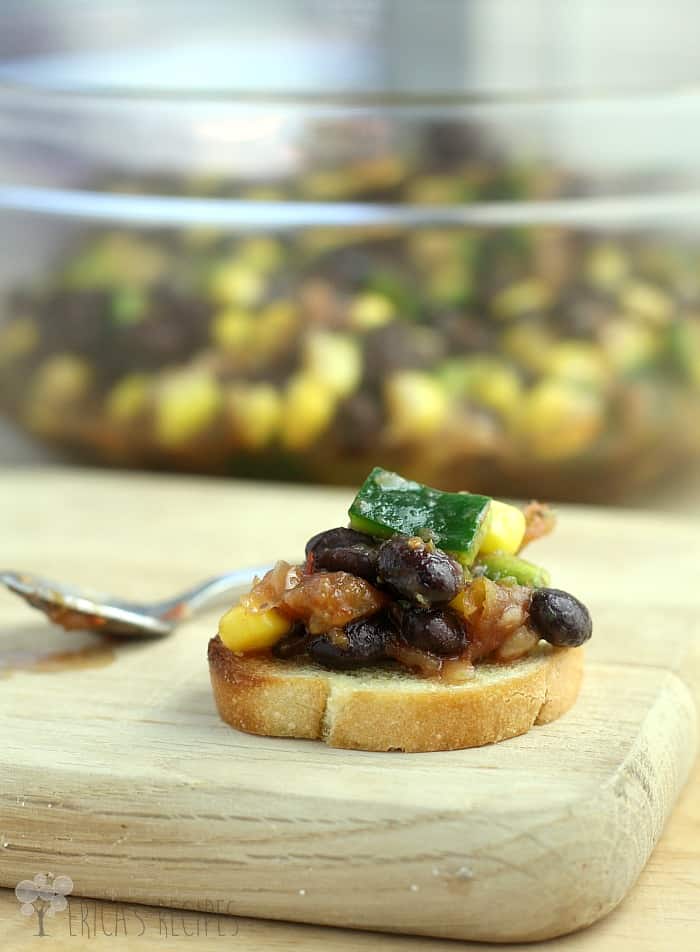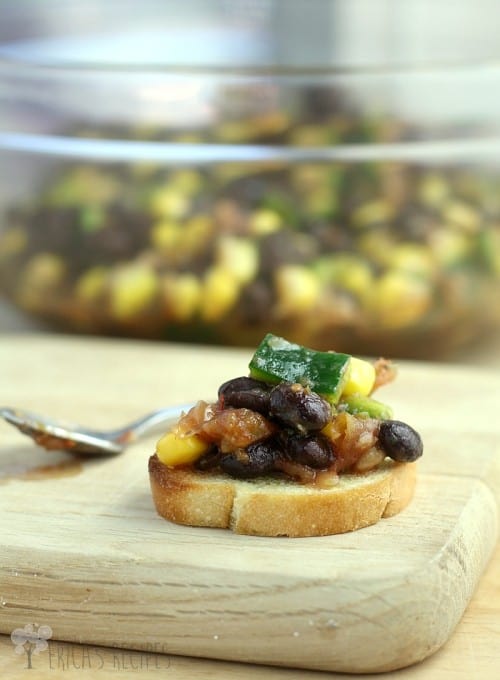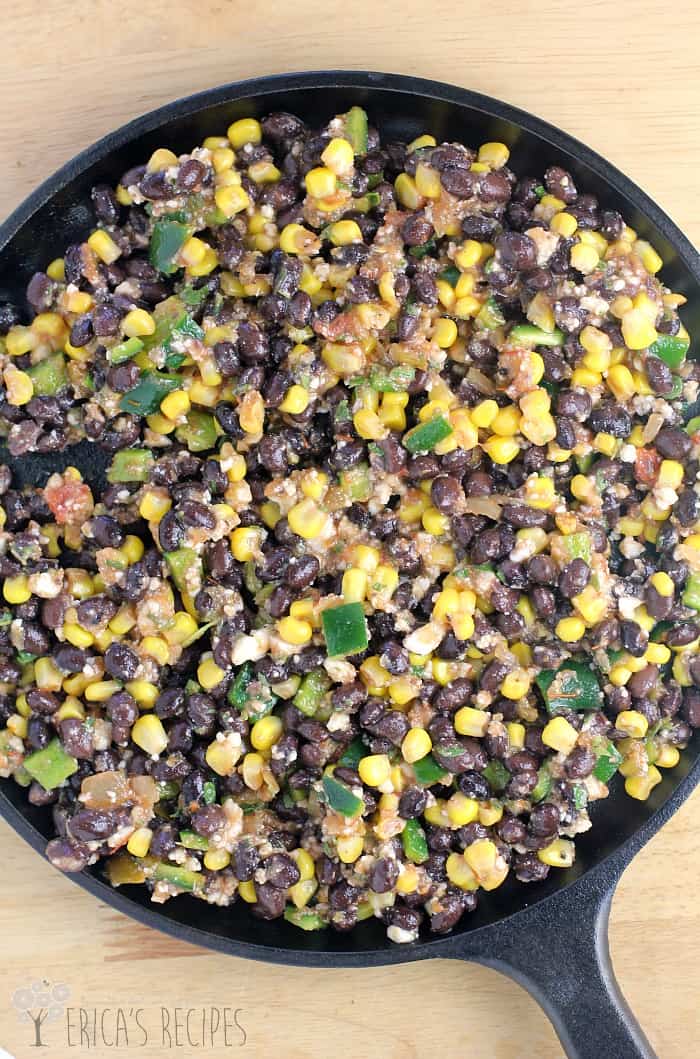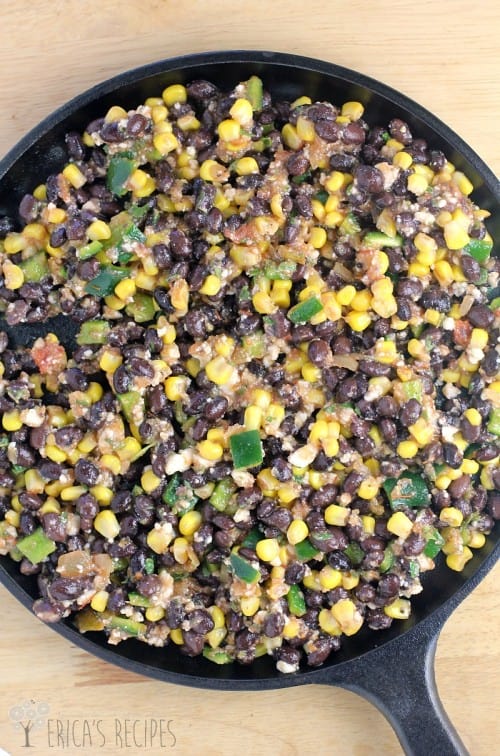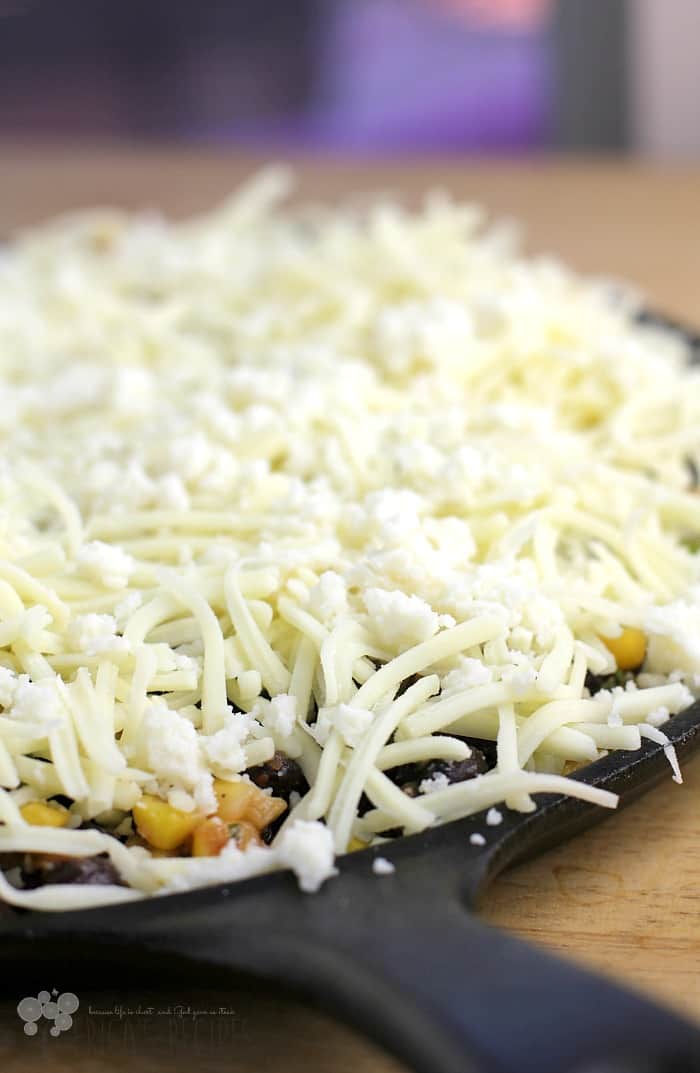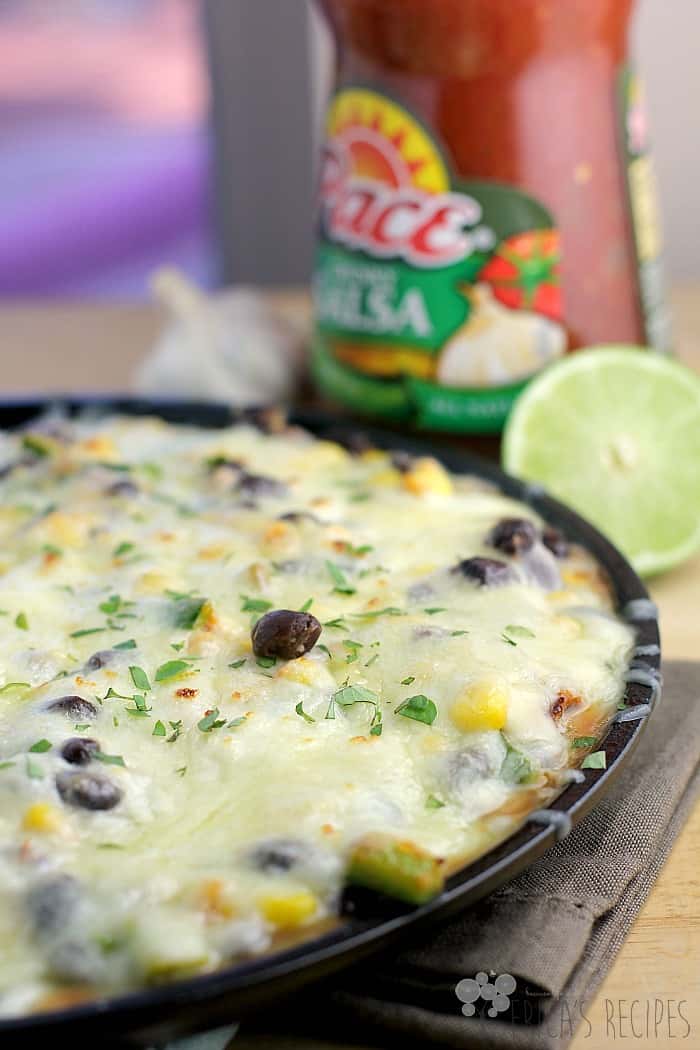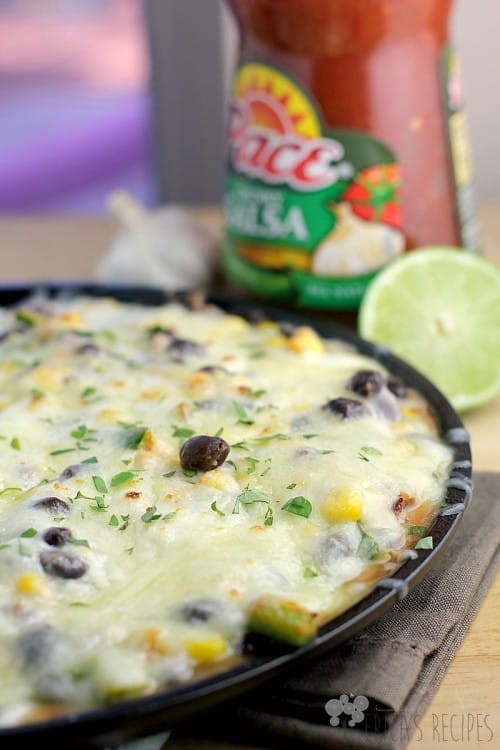 So this recipe is a bit different. Which may not be readily apparent… Of course I googled "Mexican Bruschetta" when I had my idea in the first place. And most of what came up seemed to be predictably what you would expect …Let's swap basil for cilantro, add lime and call it Mexican.
Wow. I am such a food snob.
…Anyway, bruschetta literally means rubbing the toasted bread with garlic. According to Wikipedia anyway. And what says love more than that. That crostini is so real.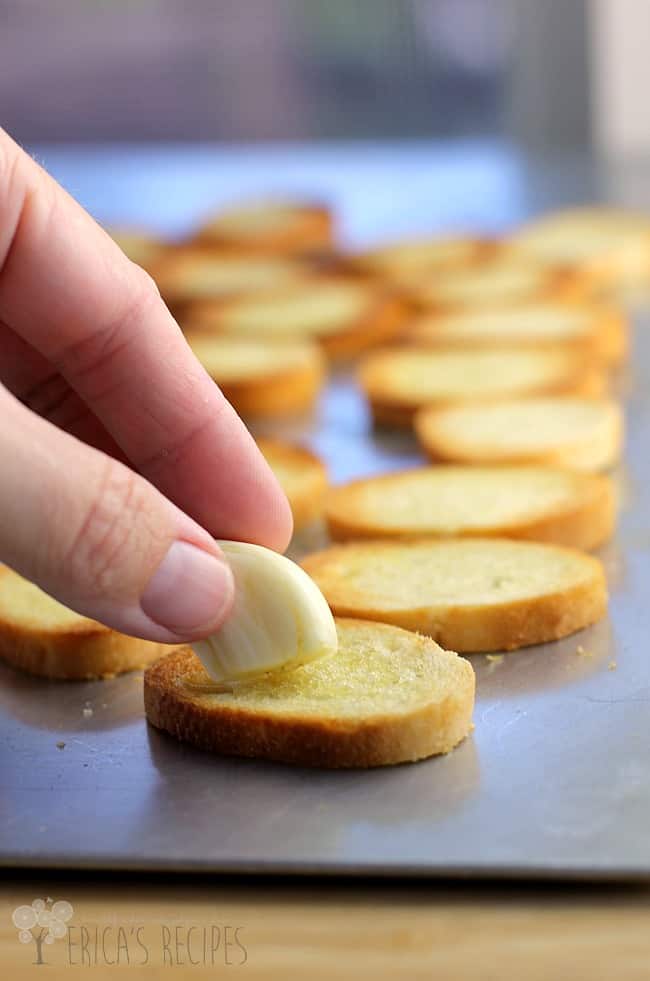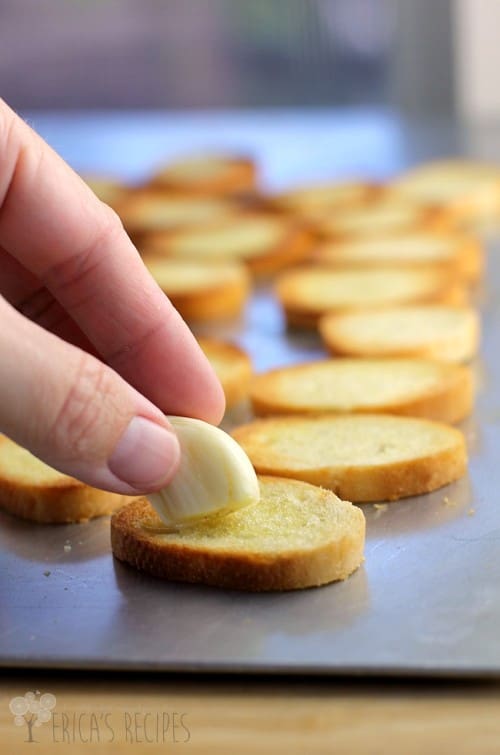 Italian bruschetta is traditionally tomatoes, garlic, basil and such, tossed in olive oil and served with crostini. ..Like, none of that made it into my Mexican Bruschetta version, except garlic and olive oil. I used black beans, corn, and fresh poblano pepper as the base, then flavored it up with Pace® salsa, fresh oregano, and lime. I did not roast the poblano pepper because I wanted to keep the crunch.
That pepper with the fresh oregano and Pace® salsa, this combination is the whole key to why this recipe is sooo good. It comes together so well that the cheese is actually not even needed at all. I just decided to go over the top with the cheese. So if you would like a simple easy delicious bruschetta/salsa, stop before the cheese and enjoy. But, if you want full on cheese, by all means…
So this is it kids. Football food at it's finest, covered in a layer of cheese. Give this Mexican Bruschetta recipe a shot because it is truly truly yummy.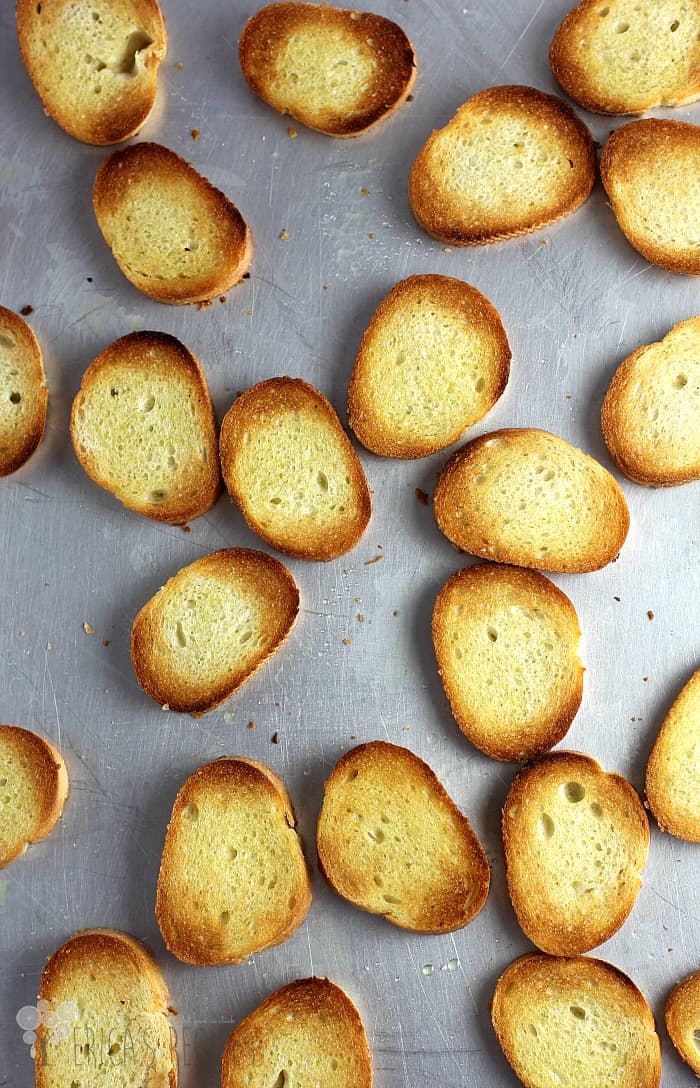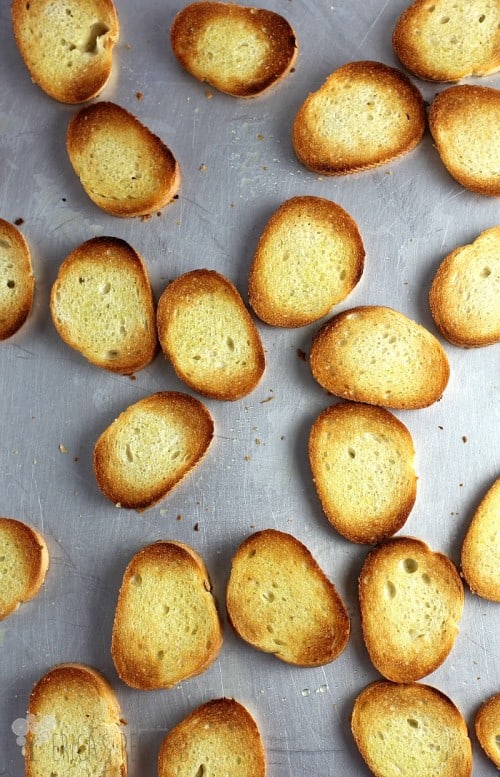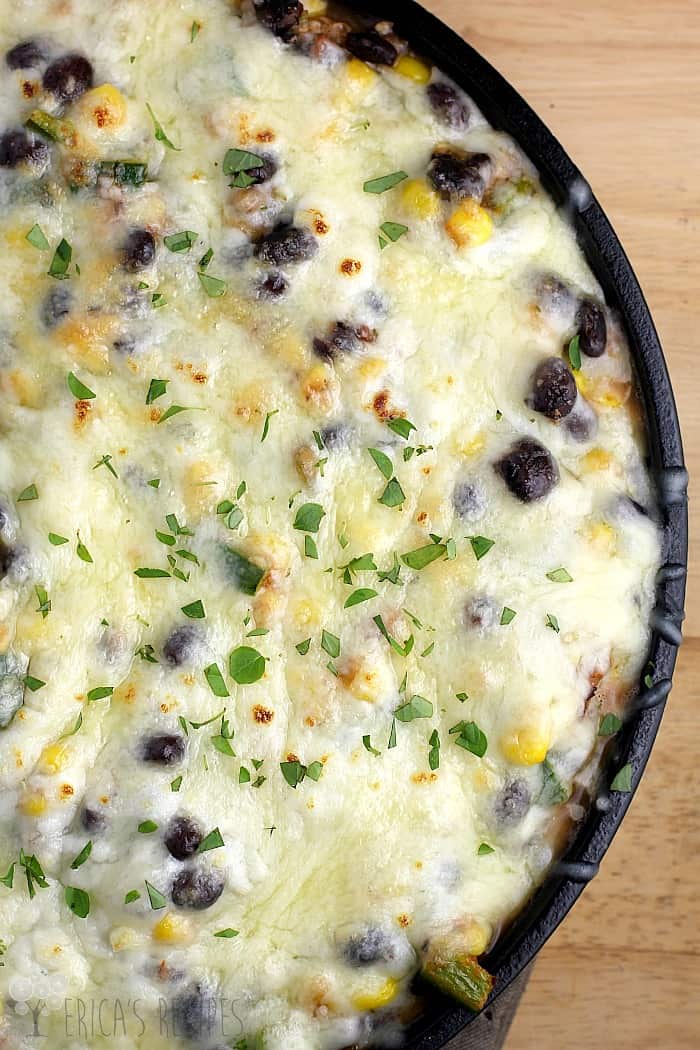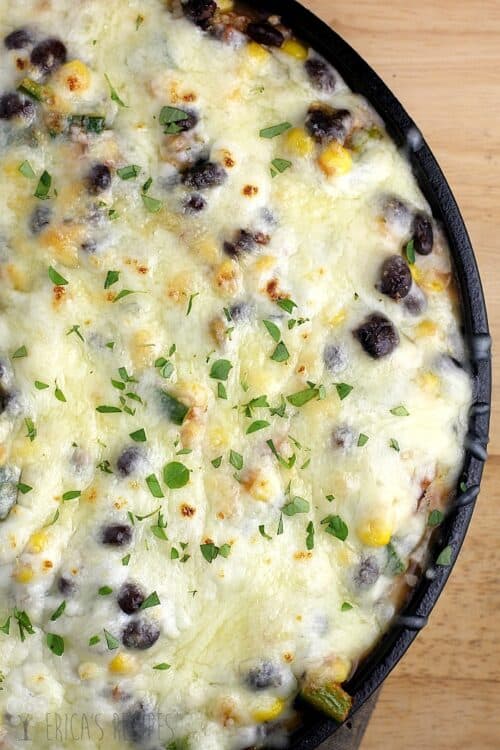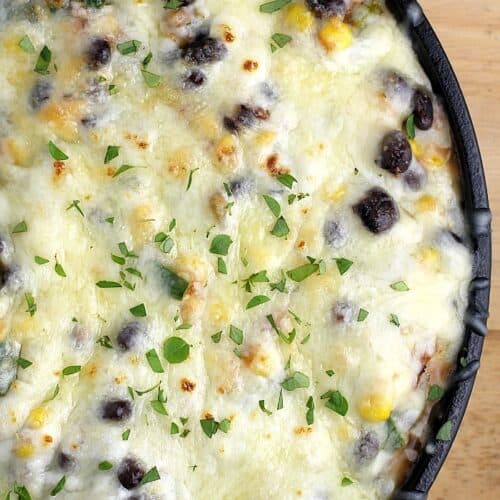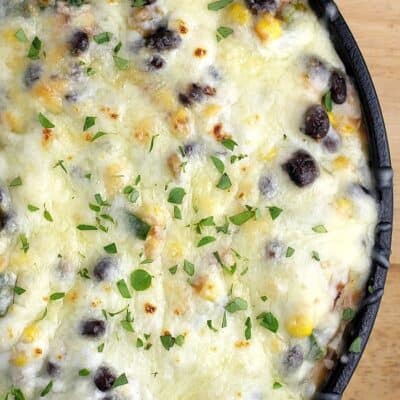 Mexican Bruschetta
A Mexican spin on traditional bruschetta, flavored up with fresh herb, lime, and salsa
Ingredients
2

skinny baguettes

sliced into 1/4 to 1/2-inch slices

2

Tbs

+ 2 tsp extra virgin olive oil

divided

2

cloves

of garlic

divided

1

15 oz can black beans, rinsed and drained well

1

cup

whole kernal corn

thawed if frozen and driained well

1

large poblano pepper

seeded and diced

½

cup

Pace® Salsa

Medium

zest of half a lime

2

tsp

fresh lime juice

good pinch fresh cracked pepper

couple good pinches kosher salt

1

Tbs

fresh oregano leaves

chopped plus additional for garnish

½

cup

finely crumbled queso fresco cheese

divided

2

cups

shredded Monterey Jack cheese
Instructions
Heat the oven broiler on high.

First, make the crostini. Lay the baguette slices in a single layer on a bake sheet. Brush both sides of each with the 1 tablespoon olive oil. Toast the bread right under the broiler, watching constantly, until golden on the top side around the edges. Flip each piece over, and brown the other sides. Remove crostini from the oven.

Take a clove of garlic and slice in half. Rub the top side of each crostini with the cut face of the garlic clove. Set the crostini aside, but reserve the garlic clove. Add to the remaining garlic clove and mince both.

In a medium mixing bowl, add the minced garlic from the step above with the black beans, corn, poblano pepper, salsa, lime zest, lime juice, salt, pepper, 1 tablespoon oregano, and the remaining 2 teaspoons olive oil.

To cheese up the bruschetta, stir 1/4 cup queso fresco cheese into the bruschetta. Layer onto a thin pan (I used a flat cast iron skillet). Top with all of the Monterey Jack cheese, as well as the remaining 1/4 cup queso fresco. Place pan under the broiler for a minute of two until cheese is melty, creamy, and bubbly, but not browned. Remove from the oven, top with a sprinkle of fresh oregano and serve immediately with the crostini. Yields 6 servings.
Notes
At the point where most of the ingredients are combined (i.e. before cheese is yet added), this by itself is a delicious bruschetta. I ate a bunch at that point.
Calorie count is purely an estimate calculated using an online application to serve as a guide and not to be taken as accurate nutritional information. Percent Daily Values are based on a 2,000 calorie diet.
Tried this recipe?
Leave a comment below and let me know!