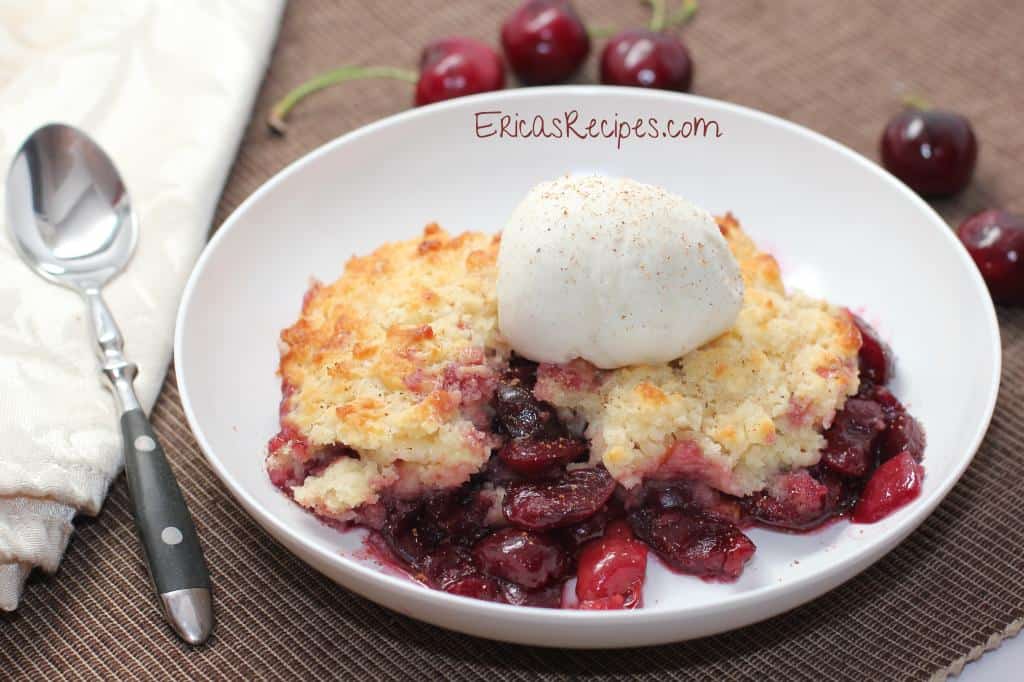 Generally, I don't do desserts. My husband and kids are not big dessert eaters, and I've never been a big dessert maker. Not that I don't love them – I do. But desserts just don't happen unless it's a special occasion or holiday. This time of year though, when I go to the grocery store and see these beautiful, True Blood-red jewels! There's something about fresh cherries that makes me want to do something with them! I'm rarely affected by fruit like this, but these cherries spoke to me in the store today. So I cooked them in brandy and topped them with a sweet biscuit 🙂
Brandied Cherry Cobbler
Cherries:
1 ½ lb fresh cherries, pitted and roughly chopped
1 t pure vanilla extract
¼ c brandy
1 t orange zest
pinch nutmeg
½ c sugar
2 t cornstarch
pinch kosher salt
Biscuit Topping:
2 c all-purpose flour
1 t kosher salt
2 T sugar
1 T baking powder
½ c cold unsalted butter
1 ¼ c cold buttermilk
egg white to brush on the top, lightly beaten
sugar
vanilla bean ice cream
Preheat oven to 375F.
In a medium bowl, combine the cherries, vanilla, brandy, orange zest, and nutmeg. Toss and pour into a 2-qt (or 8×11) baking dish.
In a small bowl, combine the sugar, cornstarch, and salt. Sprinkle over the cherry layer.
In a large bowl, combine the flour, salt, sugar, and baking powder. Using a pastry cutter, work in the cold butter until all the butter is in small pieces. Work quickly while the butter is cold or the biscuit won't come out flaky. Using a fork, stir in the cold buttermilk just until combined. Drop by spoonfuls over the cherry/sugar mixture.
Brush egg white over top and sprinkle with sugar. Bake at 375F for 45 minutes until biscuit topping is cooked and golden and cherries are bubbly. Serve with a scoop of ice cream on top, dusted with a touch more nutmeg.
~✿♥✿~
Macerating cherries…
Sugared cherries…
Biscuit topping layered on…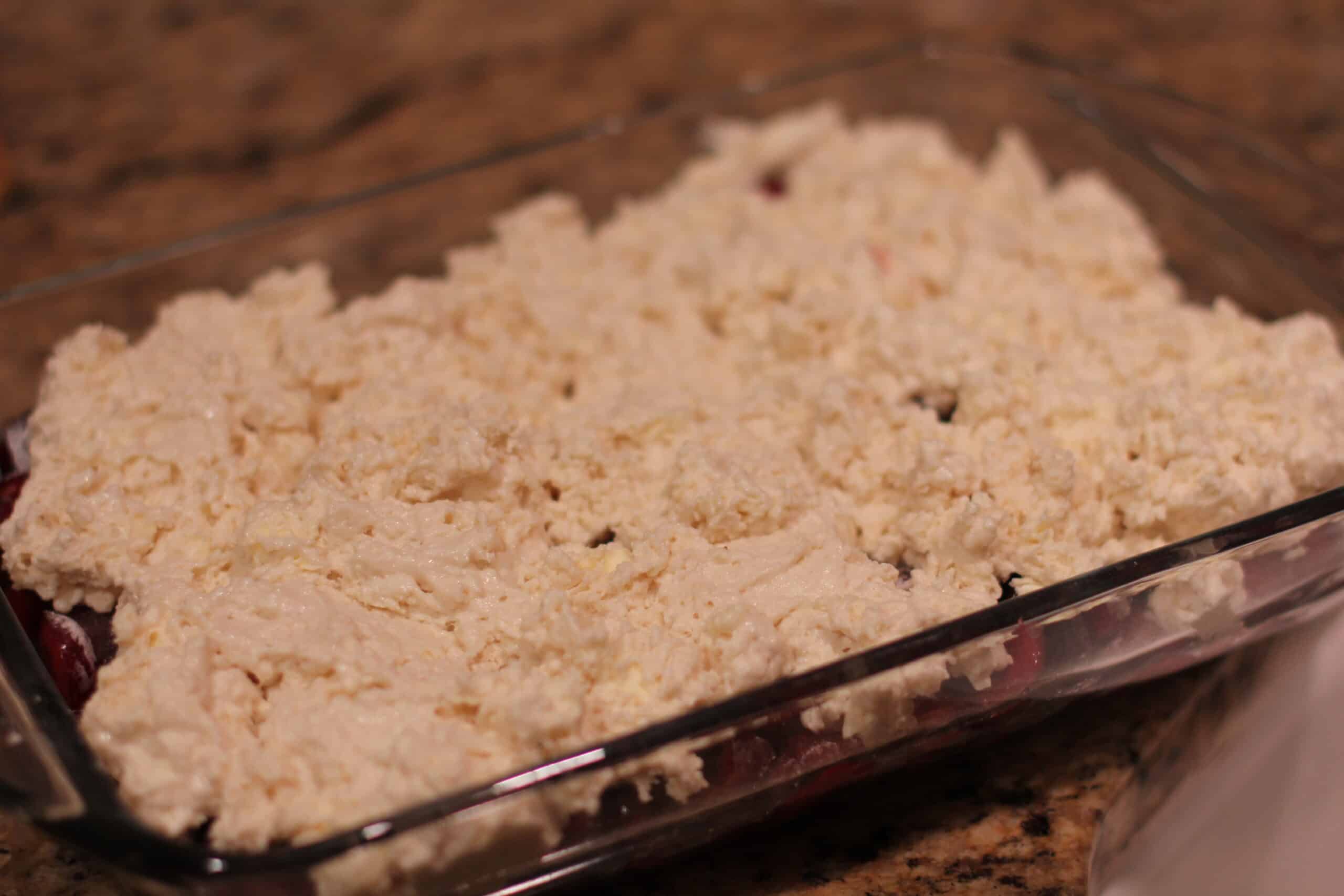 Fresh out of the oven!