Ruby Refresher! If, like me, you enjoy a little drinkity drink in the evening, here's a light and refreshing "skinny" cocktail with refreshing grapefruit and lime.
Between the beer carbs and wine sugar, I wanted a different option because I am still, 4 years later, trying to shed the last pesky lbs from having my son. …yes, I prefer to blame him 🙂 My all-time favorite mixers are those with grapefruit juice – so, Salty Dogs and Greyhounds (Salty Dogs without the salt) specifically. But at 200 calories a glass, they are even worse than beer or wine. So I decided to make a lightened up version…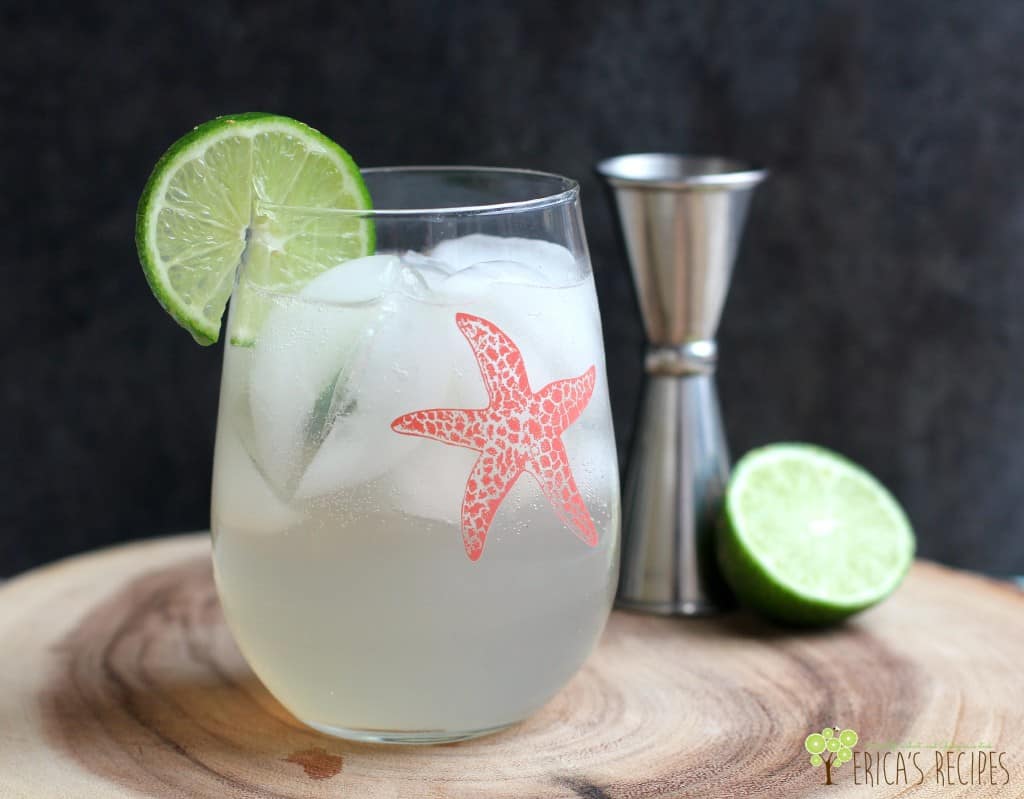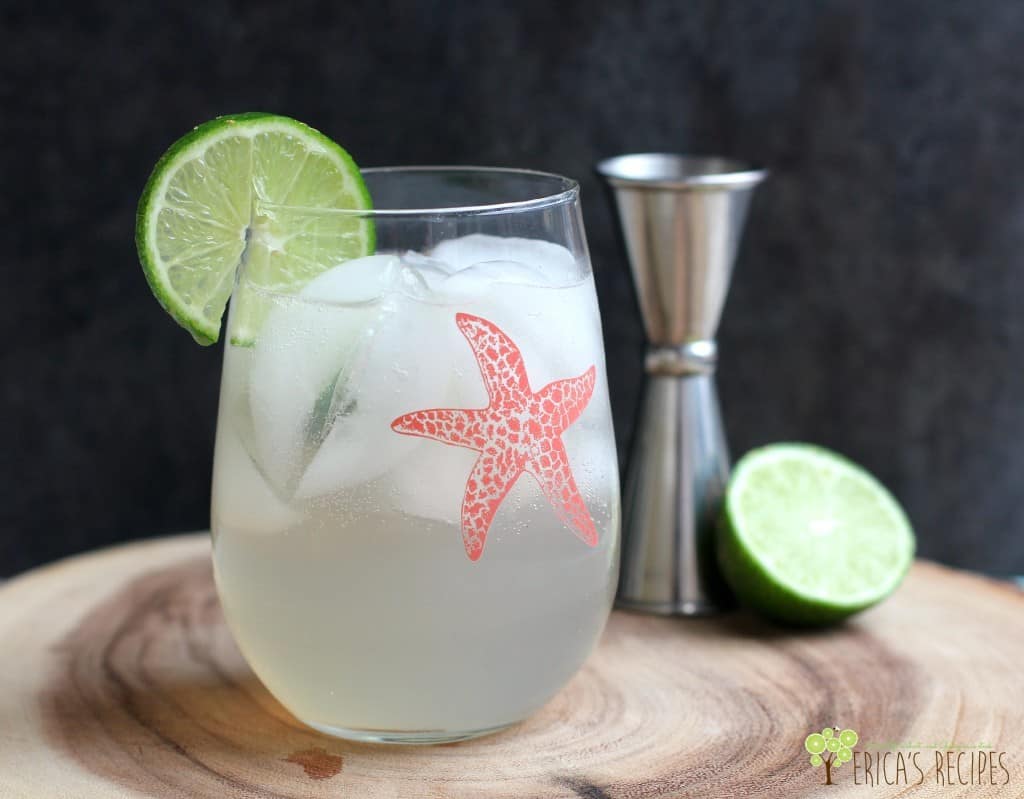 In this concoction here, I made what is essentially a Greyhound, but I cut way back on the juice, then I added club soda and a touch of lime. I really love it. It's sooo tasty and refreshing – the little bit of grapefruit juice and lime are enough to sweeten and make it just right – perfect for chilling on a warm summer evening. And with only 72 calories a serving, and only 1 little 'ole carb.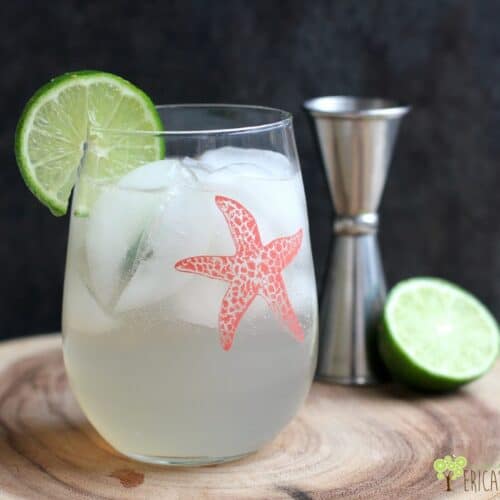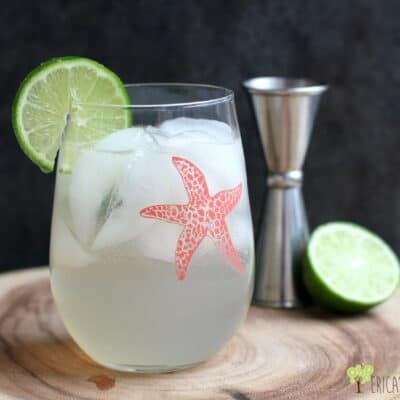 Ruby Refresher
Ingredients
1-1/4

ounce

vodka

little splash red grapefruit juice

6

oz

club soda

twist of lime

ice
Instructions
Just combine in a pretty glass. Be sure to squeeze the lime to get the juice! Yield: 1 serving.
Calorie count is purely an estimate calculated using an online application to serve as a guide and not to be taken as accurate nutritional information. Percent Daily Values are based on a 2,000 calorie diet.
Tried this recipe?
Leave a comment below and let me know!