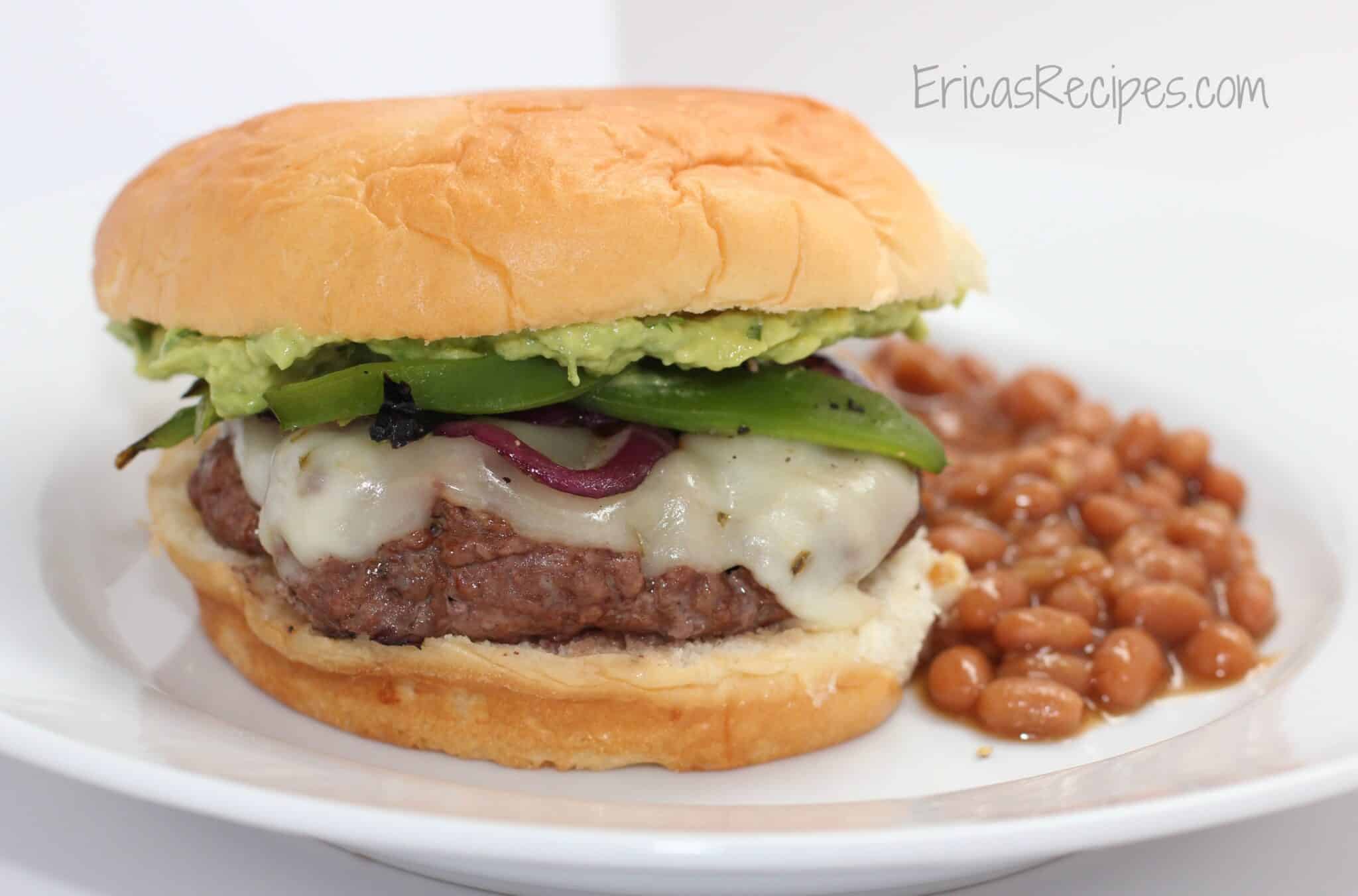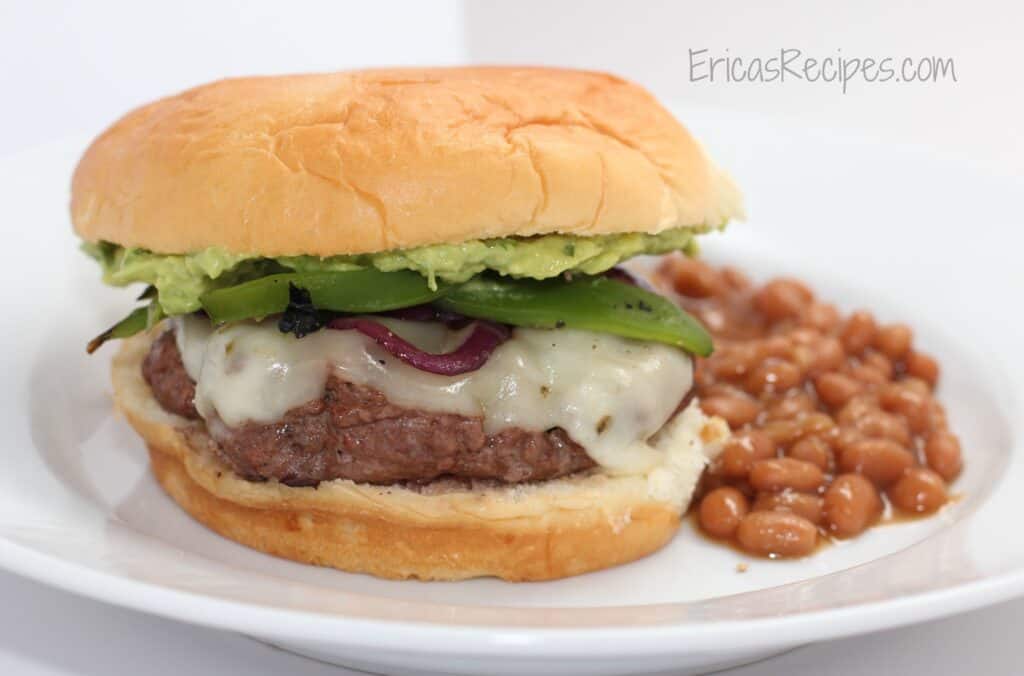 SO seriously good. My recipe was inspired by watching Rick Bayless on Top Chef Masters. With food like this, it's no wonder he won.
Queso Fundido Burgers
1 ½ lbs ground hamburg – 80-85% fat so they're juicy
1 t chipotle chili powder
½ t smoked paprika
couple sprinkles Worcestershire sauce
kosher salt and fresh cracked pepper
sliced pepper Jack cheese
Hawaiian sandwich buns, lightly toasted
1 red onion, sliced, oiled, and grilled
2 poblano peppers, halved, seeded, lightly oiled, grilled, and sliced
Mix the beef, salt, pepper, chili powder, Worcestershire, and paprika. Form into 5 patties, and put a big dimple in the center of each (this keeps them from becoming baseballs as they cook). Grill burgers to medium rare. Serve on the buns topped with cheese, onions, poblanos, and guacamole.
~✿♥✿~