Pork Chops in White Wine and Balsamic Vinegar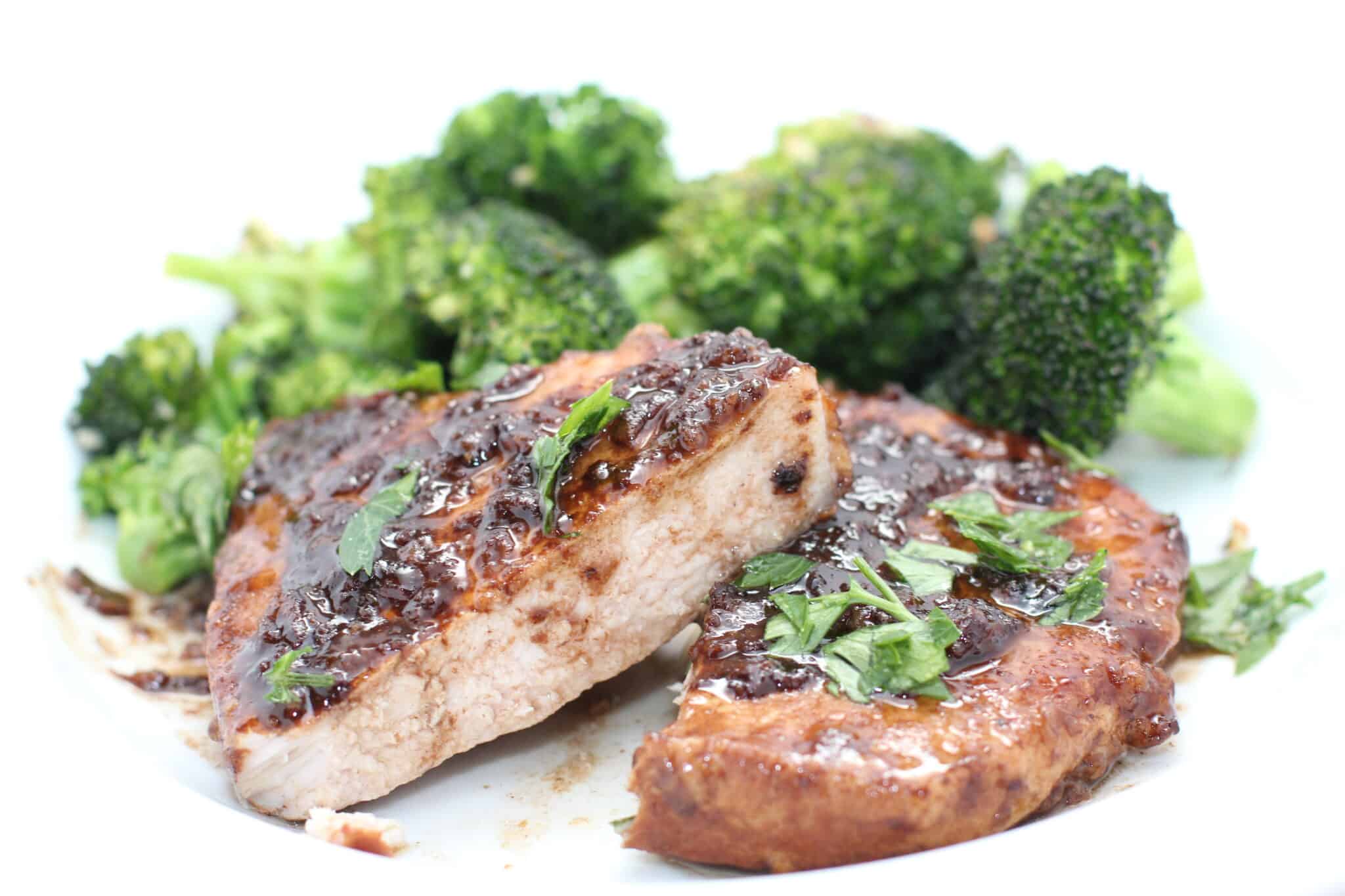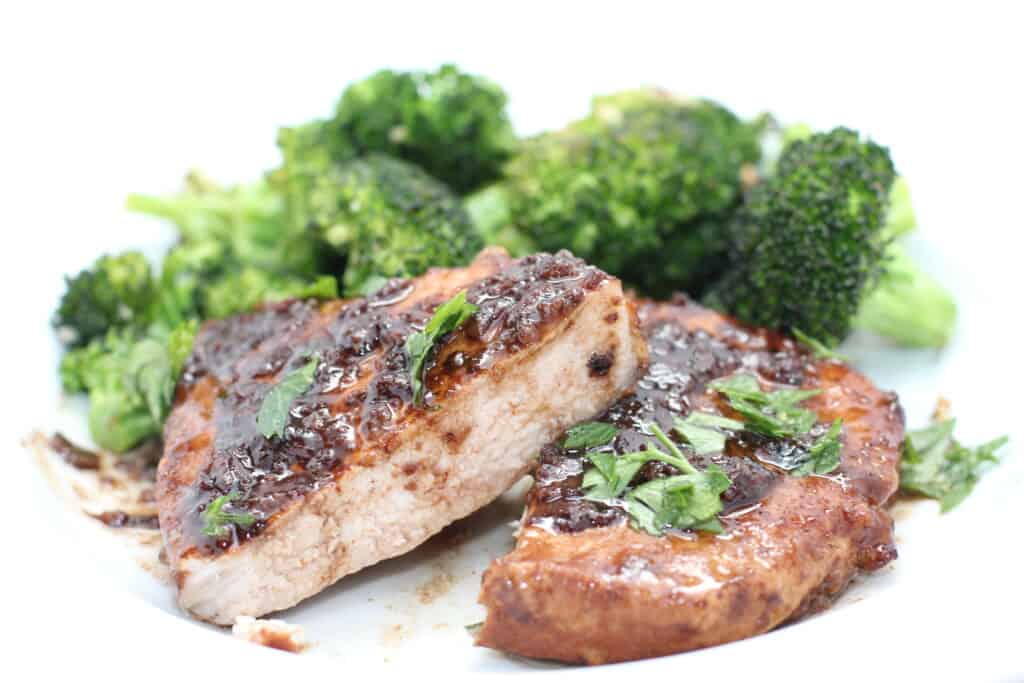 Here's some yummy chops! I actually consider this an easy weeknight meal since it cooks up so quickly. I adapted this recipe from one at ItalianFoodForever.com.
Pork Chops in White Wine and Balsamic Vinegar
boneless pork chops (~1-in thick)
dijon mustard
flour
1 sprig fresh sage, chopped
1 clove garlic, minced
2 T unsalted butter
3 T extra virgin olive oil
1/2 c dry white wine
1/4 beef broth cube
4 T balsamic vinegar
fresh parsley, chopped
This step is optional, but I always brine my pork chops before cooking. Just take a large mixing bowl and fill it 2/3s full with water. Add 1/4 c each kosher salt and sugar, and stir to dissolve. Add the pork and let them brine 30min. Remove them from the brine, and pat them dry with paper towels.
Coat the chops lightly with the mustard, then with flour. In a large, nonstick frying pan, heat the butter and oil on med-high until bubbly. Add the sage for a minute. Add the chops and brown well on both sides. Add the garlic for a minute. Pour in the wine, bouillon, and balsamic. Cook on med until the liquid has thickened to make a sauce and the chops are done. Serve topped sauce and a sprinkle of fresh parsley.
~✿♥✿~