Banana Pepper and Bacon Hot Dip
Tangy tasty banana peppers and crispy salty bacon in a warm and creamy cheese dip. If you need a last minute, throw it together, delicious chip dip for the holidays, Banana Pepper and Bacon Hot Dip is a perfect recipe.
This website uses affiliate links which may earn a commission at no additional cost to you. As an Amazon Associate I earn from qualifying purchases.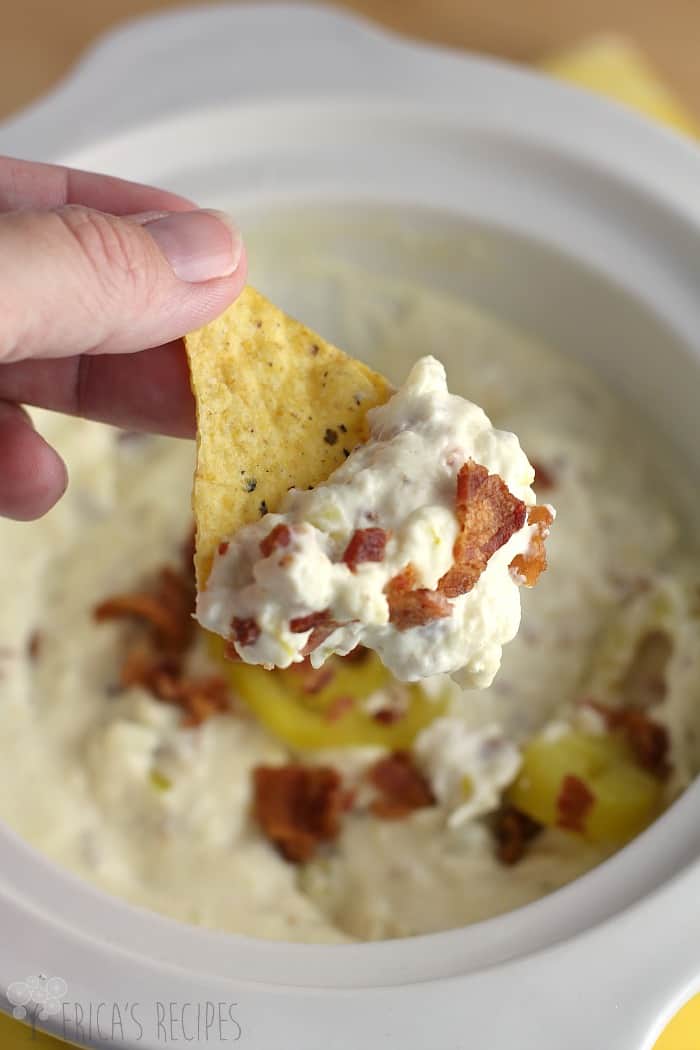 Oh heyyy!!! (as my 5yo son says). I am busting at my seams here to tell you! A few weeks ago I shared about my half ironman DNF triathlon …DNF as in, did not finish.
All that drama, how it was a bike issue but I was soooo disappointed, and how I wanted to make up for it by coming back strong at my next race, the Rocketman Half Ironman at Kennedy Space Center, November 15th.
Well, that is what kinda actually exactly happened!!! …and I won my age group to boot. My age group, 40-44yo strong amazing women, 11 of us in this race. And I freaking won. Cannot. Believe. It.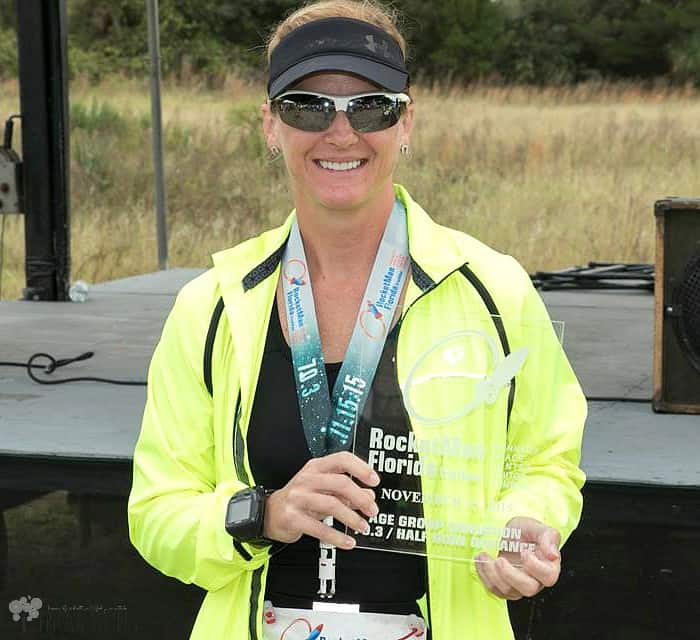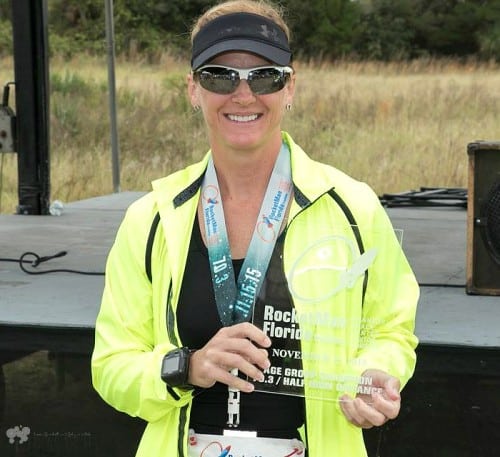 For any of you new to me or my site, doing batshit crazy is kinda my thing. Always has been. Triathlons are just the latest, and I couldn't start them until I had both knees reconstructed March 2012 because apparently I was born with out-of-place kneecaps and by age 40 my meniscuses were shredded as a bonus.
After that surgery and months of therapy and rehabilitation, I started to run for the first time in my life without knee pain. September 2012, I did a 5K. April 2013, I did a Sprint triathlon. And with that, I was hooked.
Fast forward to 2015, which has been fantastic. I did my first half ironman triathlon at Naples, FL, in January with a swim that I thought I would not survive.
That was followed by a very very very very chilly half ironman in March. Then I got my first win at the Ron Jon's Sprint tri in April.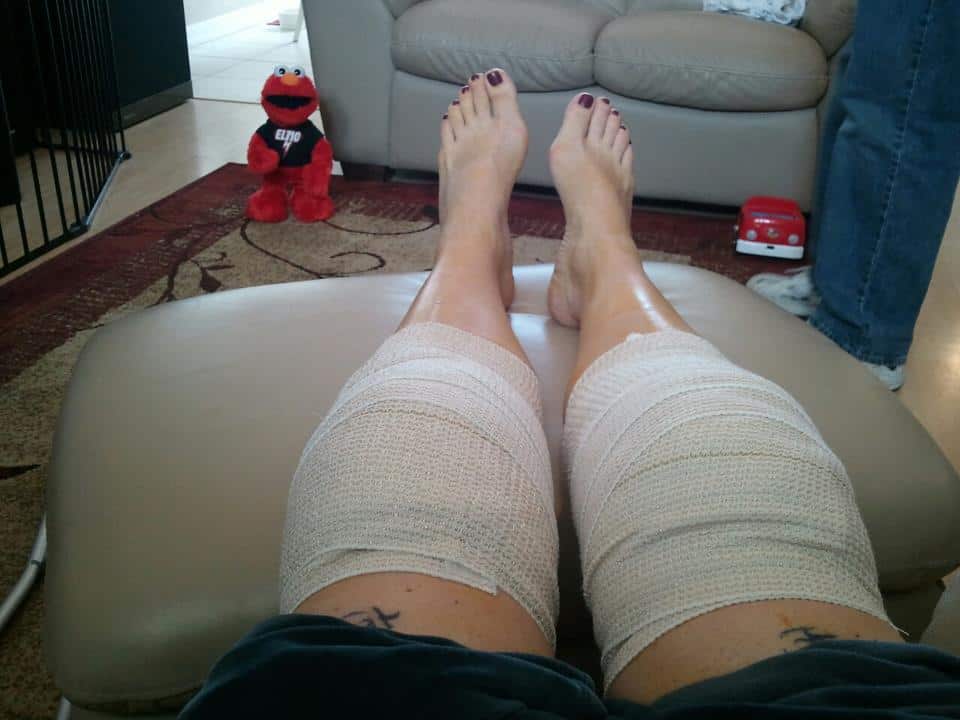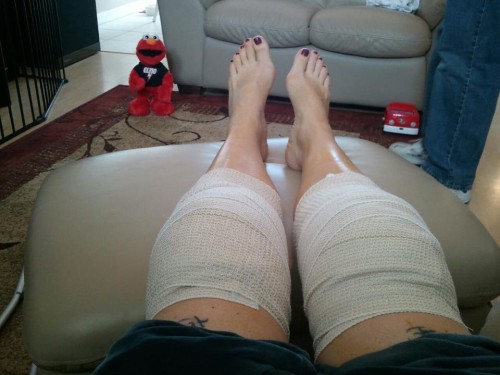 I learned a ton about myself and the sport preparing for those races, especially the notion that you train to tolerate – cuz it will hurt.
And I get that by itself that sounds ridiculous – I mean, why would I do this to myself? – except you have to factor in the feeling of finishing. There is nothing in this world like that feeling. Nothing.
So at Hutchinson Island when I did not finish, I did not want to end this year like that. Nope nope nope nope nope. I upgraded Rocketman from a Sprint to a Half Ironman, worked my middle-aged tail off, and finally had the sub-6hr race I wanted, finishing in 5 hours and 56 minutes.
Rocketman was hard. Lemme tell youuu – really hard. The normally 1.2 mile swim was easy and shortened since the buoys had moved overnight with the winds.
But those same winds more than made up for that little gimme with a tough ass 56 mile sufferfest on the bike.
Cycling 3+ hours in sustained 20mph winds is effing painful. I worked twice as hard to sustain a slower speed. And consequently, I burned through calories faster and had consumed the nutrition I had with me an hour sooner than I had planned. I was saved by an aid stop around mile 50, but I was still pretty empty as I started my half marathon run.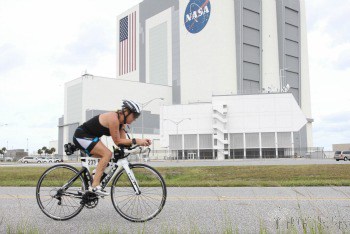 The 13.1 mile run was essentially my first taste of how a full Ironman will be – running on a completely empty tank, taking in calories and keeping going.
It wasn't hot (thank you God for the overcast skies!), but after mile 8 or so, I started dumping ice down my top "between the girls" at the aid stations, then I ran holding ice in my hands to keep focus.
This is hard to explain… I was not going to bonk or pass out, but I had a hard time keeping focus and my body wanted to stop and walk.
By that point, I had done the math and realized I just might make 6 hours but it was going to be close and that drove me. So I used the ice as something to focus on and make it go by. Sounds silly but it worked.
Around mile 9, I was running with a couple men for a while, I talked about how bees had invaded my composter in my backyard… cuz that mattered then. They eventually dropped to walk and take a break (maybe from me?), one-by-one, but I kept going.
You want to talk about a good feeling as a women, try out-racing guys. Just saying.
But that was how this one went and the finish at Rocketman on my short list of best moments ever. Honestly. Loved this race …in hindsight. So for 2016?
I registered for Ironman Louisville a couple weeks ago. October 9th, 2016 is the date. So 2016 will be big – no matter the outcome.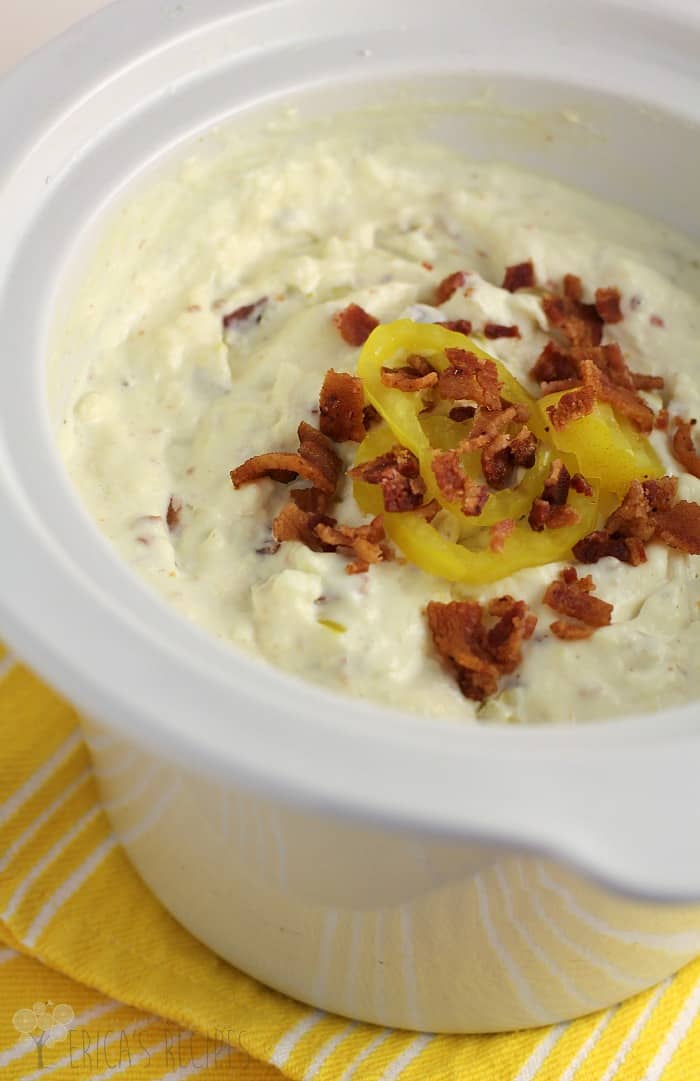 Banana Pepper and Bacon Hot Dip
So now this cheese dip recipe. I used to be more consistent with posting healthy foods leading up to races, then a splurgy post-tri recipe after.
That was when I was doing smaller races more often. I am most certainly in a post-tri splurge to end all splurges – I have not stopped eating for a week now.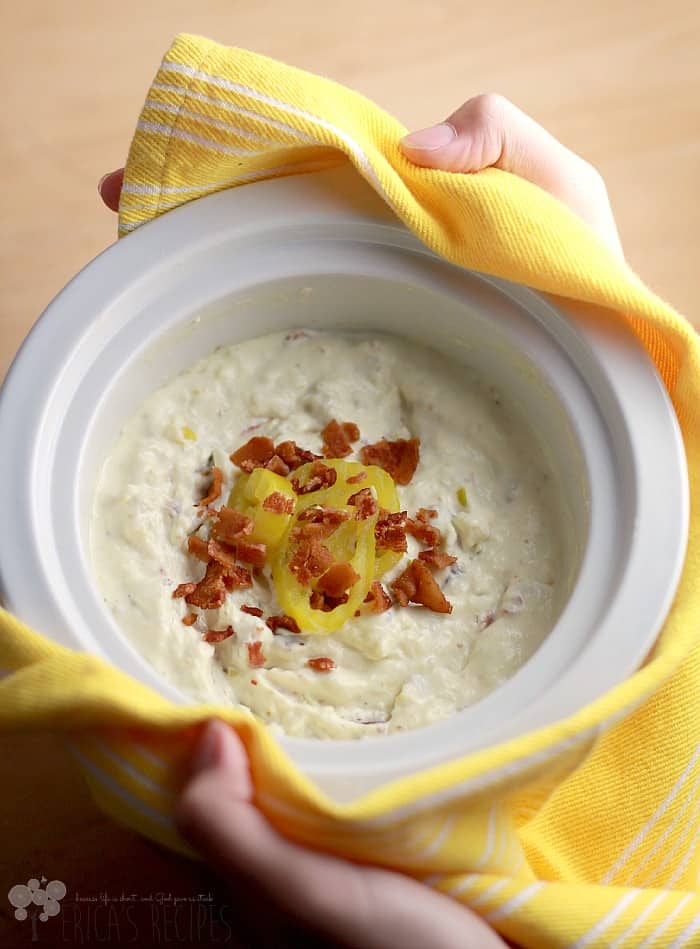 But this creamy, easy dip just came to me today and had to be made.
This cheese dip uses tangy, delicious banana peppers with bacon for a creamy new dip that I hope you will want to add to your holiday or entertaining spread. Not everyone can do jalapeno or sausage or spicy which are so common in quesos and cheese dips.
So this dip, so so flavorful as it is, is an outstanding option for the crowd to make everyone happy. It got the thumbs up from my whole family, including the ones that do not do spicy.
A nice, easy mild cheese dip that, trust me …will be gone.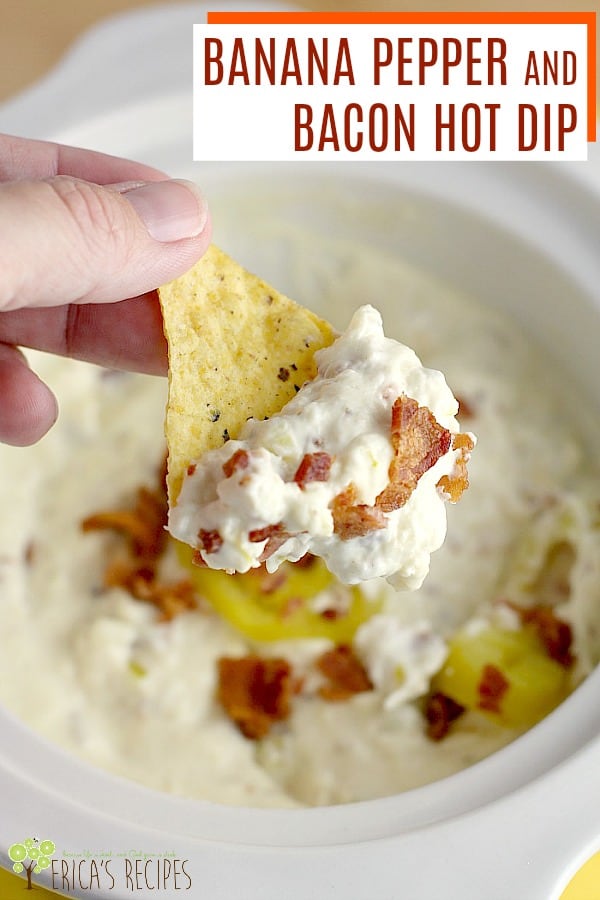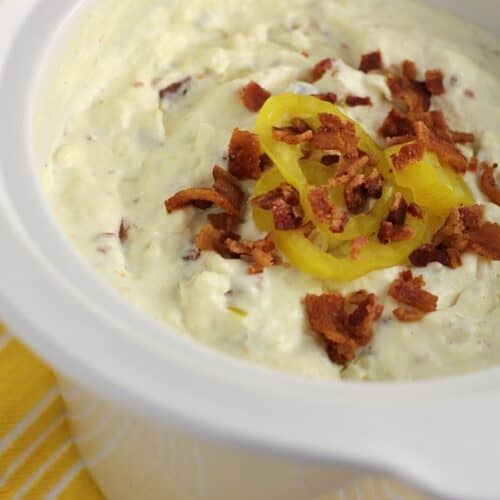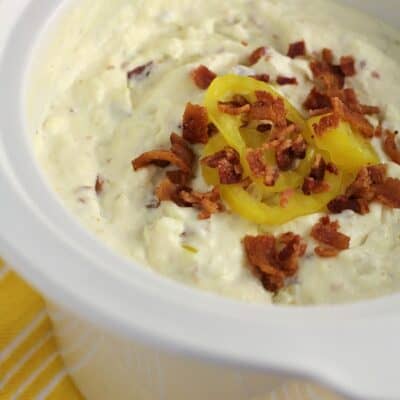 Banana Pepper and Bacon Hot Dip
Tangy tasty banana peppers and crispy salty bacon in a warm and creamy cheese dip.
Ingredients
2

(8 oz) pkgs

cream cheese

½

a small yellow onion

finely diced (~1/4 cup)

½

cup

banana pepper rings

finely chopped (*see Notes)

6

strips bacon

cooked and crumbled

1 ½

cup

shredded pepperjack cheese

1

clove

garlic

minced

1

pinch

kosher salt

¼

cup

reserved juice from the banana pepper jar

1

pinch

crushed red pepper flakes

optional

garnish: banana pepper rings and more crumbled bacon
Instructions
Put all the ingredients in a small crock pot or slow cooker, and let it go an hour on high or 2 hours on low, stirring occasionally.

Alternatively, the dip can be made in the oven, baking at 350°F for 30 minutes, stirring every 10 minutes. Or the microwave can be used as well. Serve with tortilla chips.
Notes
I used banana pepper rings so I did not have seeds. But whole banana peppers could also be used for this recipe if desired.
As this dip sits, it may firm up slightly as liquid evaporates off. When this happens, simply add some more juice from the banana pepper jar (or water), and the dip will return to its original consistency.
Nutrition
Calories:
351
kcal
(18%)
|
Carbohydrates:
8
g
(3%)
|
Protein:
25
g
(50%)
|
Fat:
23
g
(35%)
|
Saturated Fat:
13
g
(81%)
|
Monounsaturated Fat:
1
g
|
Cholesterol:
64
mg
(21%)
|
Sodium:
1985
mg
(86%)
|
Potassium:
8
mg
|
Sugar:
5
g
(6%)
Calorie count is purely an estimate calculated using an online application to serve as a guide and not to be taken as accurate nutritional information. Percent Daily Values are based on a 2,000 calorie diet.
Tried this recipe?
Leave a comment below and let me know!
If these cheese dip looks good, check out some other recipes