Pecan-Crusted Maple Salmon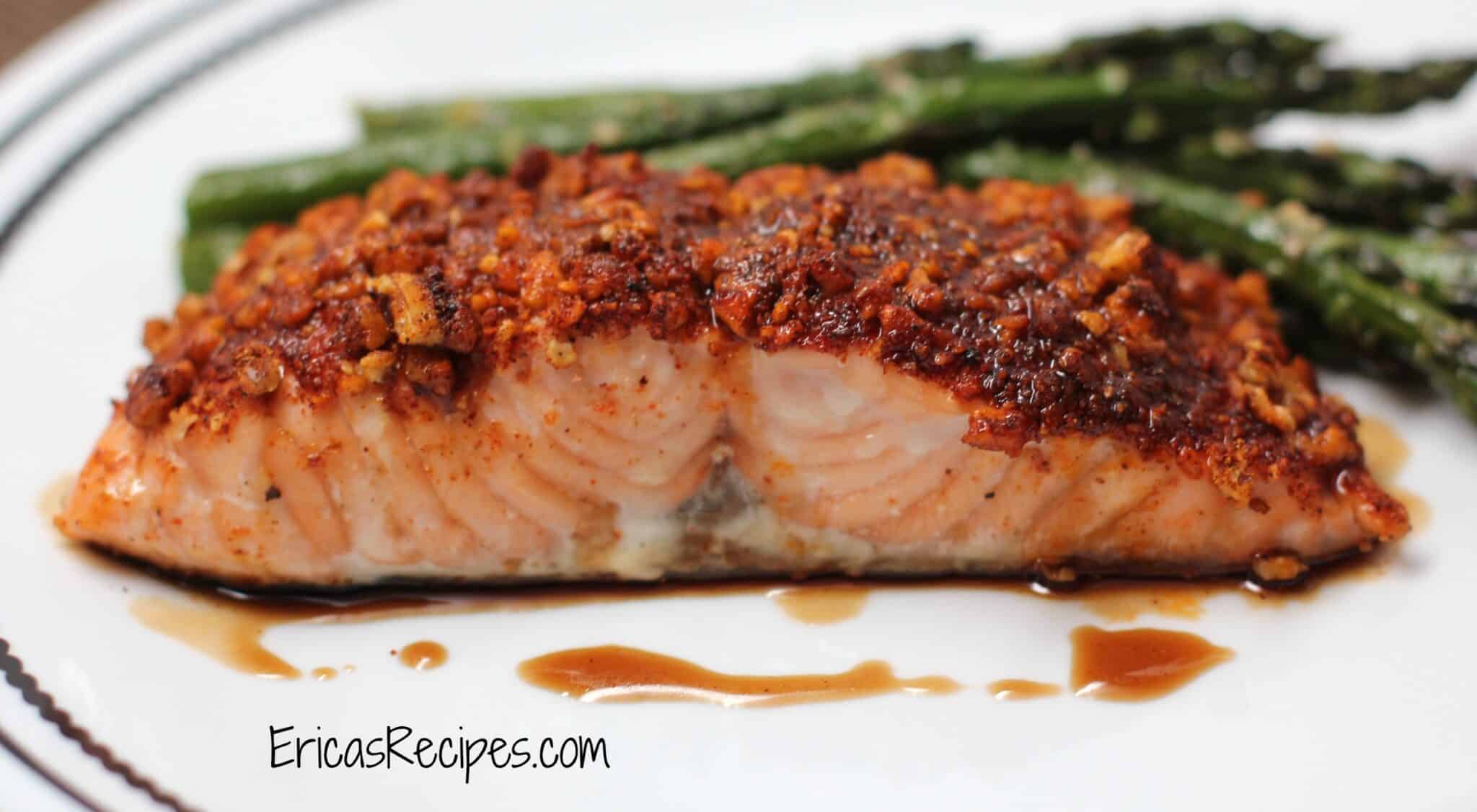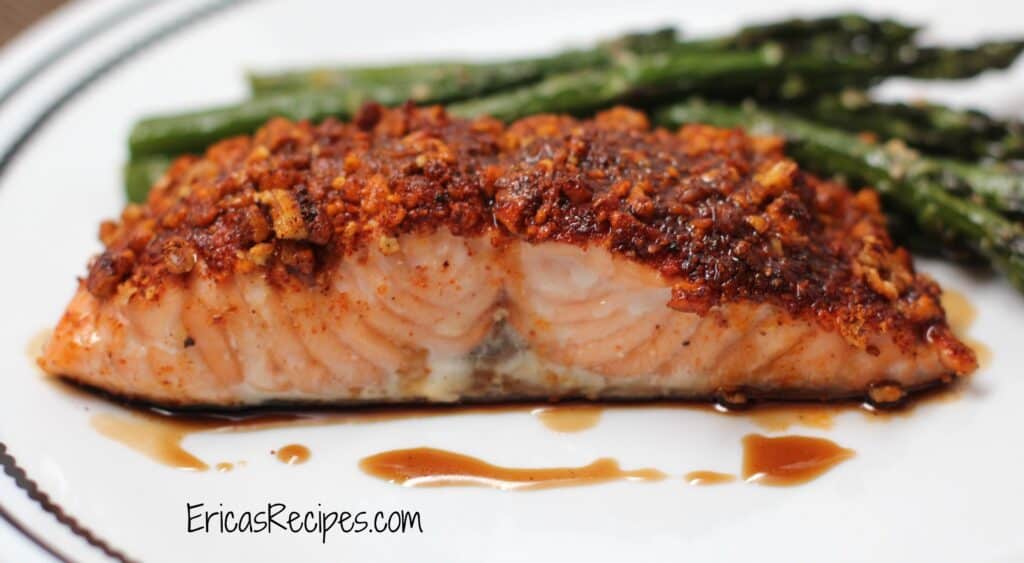 I grew up north of Boston in a sea-going family. Our lives revolved wonderfully around the ocean – on our sailboat or wading around in the tidal ponds looking for critters. And boy did we eat fish! And lobster. And clams. But never salmon. This is funny to me because now I cook salmon in some form every week! In addition to the salmon, this recipe includes pecans and olive oil, so this dish is full of healthy fats. And delicious and easy to boot!
Pecan-Crusted Maple Salmon
4 salmon fillets (~1-1¼ lb)
¼ c ground pecans
2 t chili powder
2 t smoked paprika
½ t garlic powder
¼ t fresh cracked pepper
extra virgin olive oil
¼ c pure maple syrup
1 T reduced sodium soy sauce
olive oil in an oil mister or olive oil cooking spray
Combine the pecans, chili powder, smoked paprika, garlic powder, and pepper in a medium bowl. One at a time, press a salmon filet, skin side up, to coat with the pecan seasoning mixture.
Heat oven to 400F. Spray a large nonstick skillet well with olive oil. Add the salmon filets, skin sides down. Drizzle the tops of the fish with olive oil and put the whole pan in a 425 oven for about 10-12 min or until fish flakes with fork.
Remove the salmon from the pan. Add the syrup and soy sauce to the pan; cook 1-2 min until slightly thickened. Serve the salmon with the maple sauce spooned over. Serves 4.
~✿♥✿~