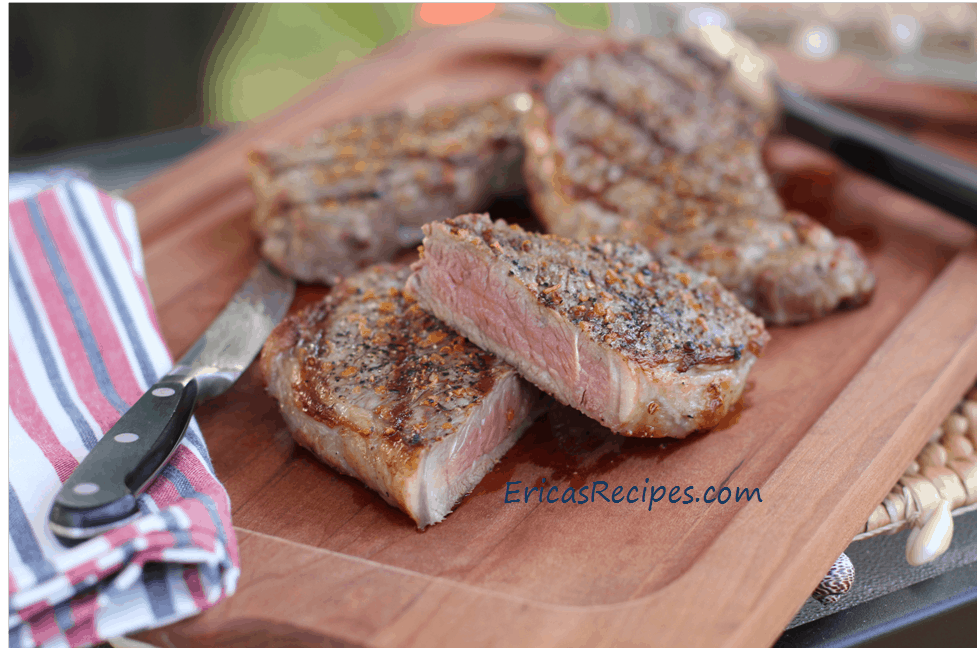 When I lived in Texas, there was a wonderful family that I got quite close to. Boy cook they all cook! Still to this day, I can say they are the greatest single influence I've ever had as far as cooking goes. And in Texas, you don't marinate. You rub.
My Grilled Steak
steaks – whatever cut you want. My favorite cuts are ribeyes, NY strips, skirt steak, and Top sirloin
extra virgin olive oil
McCormick Garlic and Herb seasoning
kosher salt
fresh cracked pepper
Pat steaks dry with paper towels. Brush lightly with olive oil. Season both sides well with the seasonings.
Heat grill to 450-500F. Grill steaks, with grill cover down, 2-3 min per side (depending on the thickness) for med-rare to medium doneness (in the top picture, I did 3 min per side and they are medium). Remove from heat, let rest 5 min, and serve!
~✿♥✿~