This Light and Creamy Horseradish and Dill Dip with dill and the subtle bite of horseradish is ready in just minutes, can be made a day in advance, and is insanely tasty. Serve with crispy Pringles as the perfect chip and dip combination.
This post was sponsored.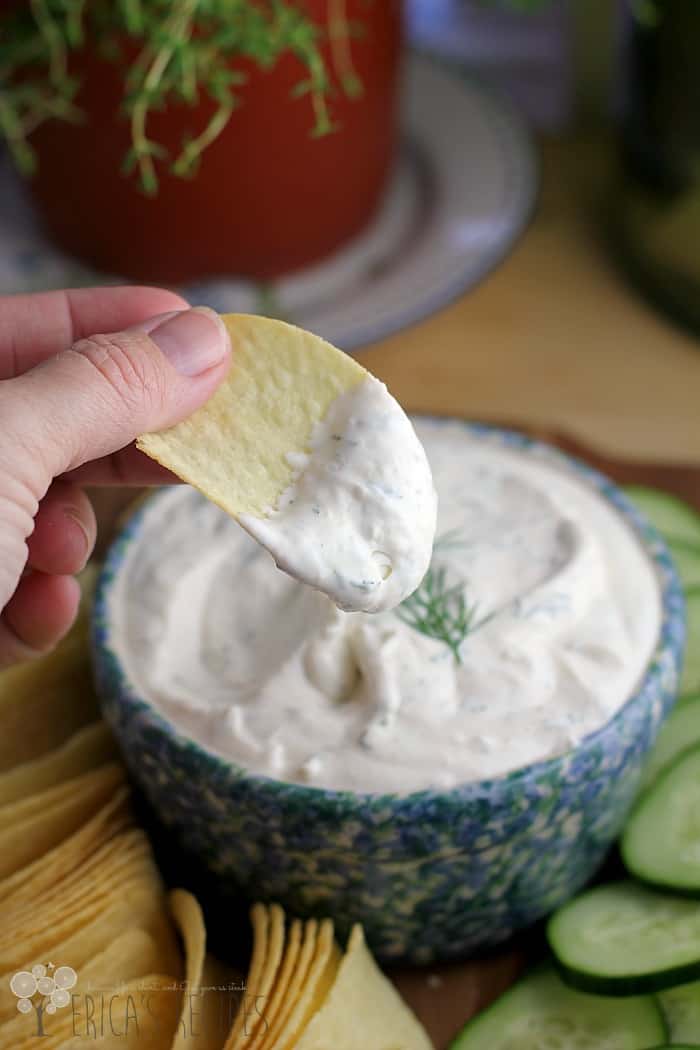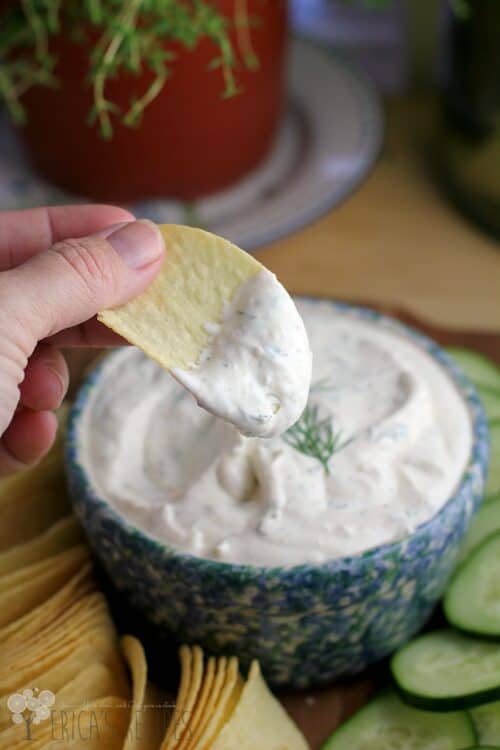 Yesssss it's March. Not just warm weather, not just my garden and the beach. Not just that 3rd term just ended for my kids' school so we are in the homestretch for summer. Not just that my birthday is next week. ? ?
But also March because it's b-ball time. Football ended, so there's that void right? Basketball. Reason to get together and eat "game food". Or even just to have on the tv in the background while I run around my house taking care of life. March is college basketball craziness, and Pringles are perfect for it because even plain, they rock. …but they are even better yet with a ridiculously good dip.
…I will let you in on a little secret. In graduate school, I literally ate Pringles with cream cheese like all the time. It was my first apartment, I had moved from Boston to San Antonio away from all my family, going through the torment of getting a PhD …what did I turn to for comfort? Pringles. And cream cheese. Not making this up guys. Not making it up.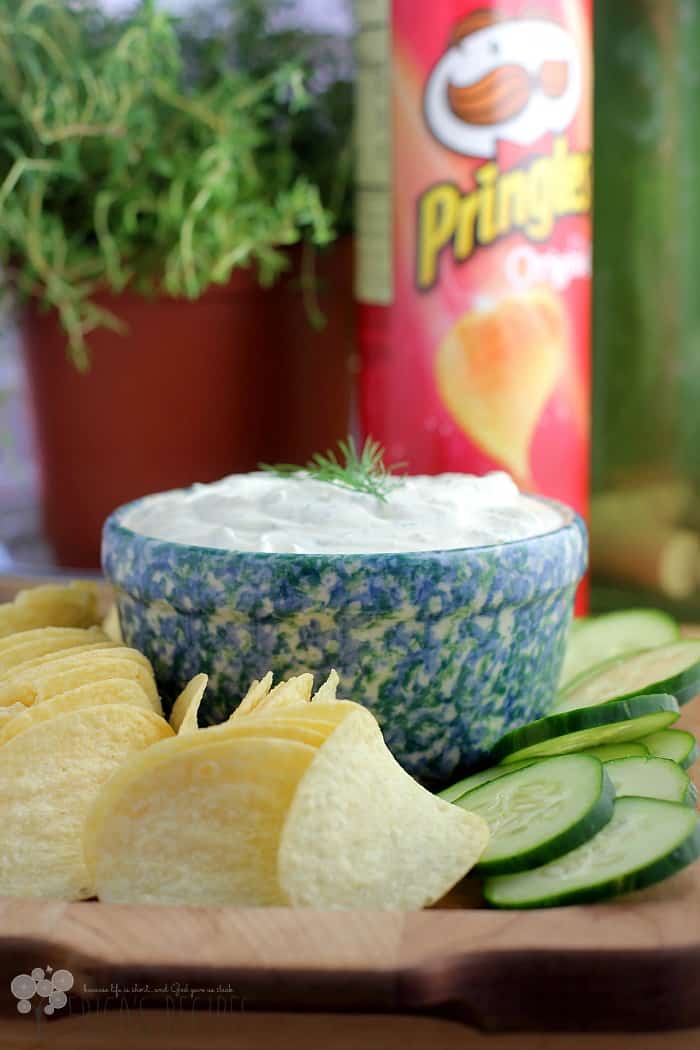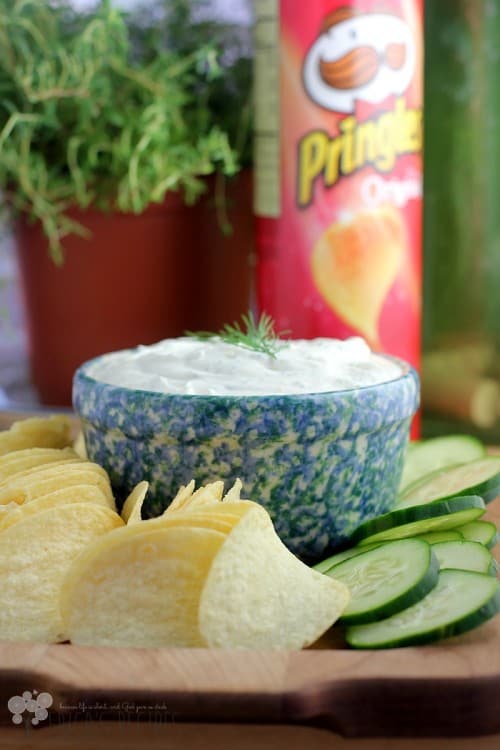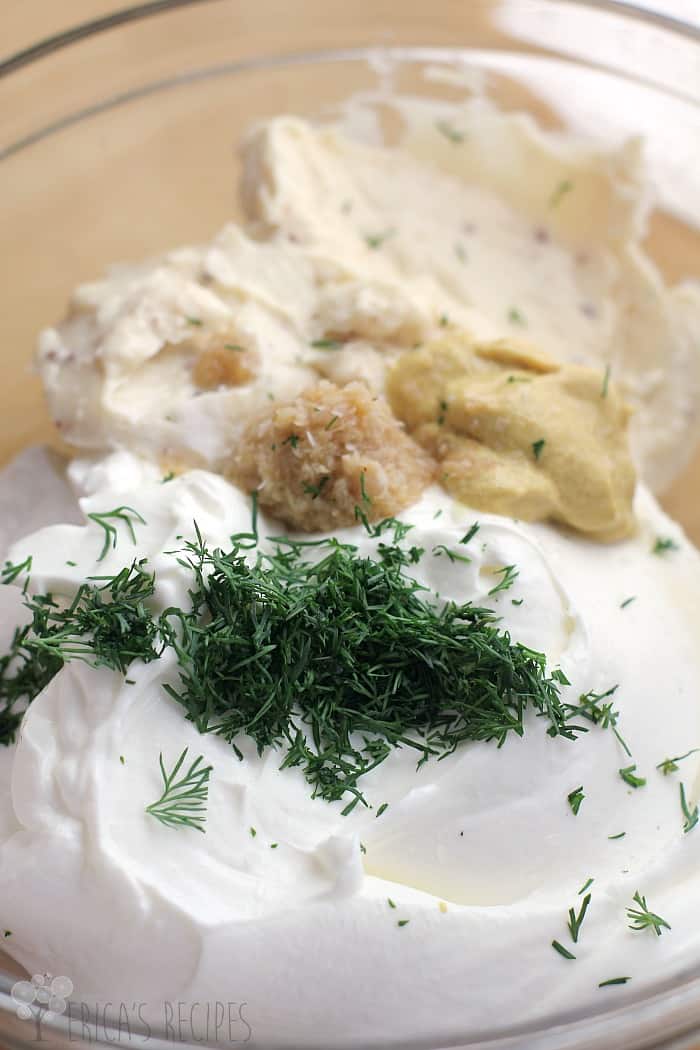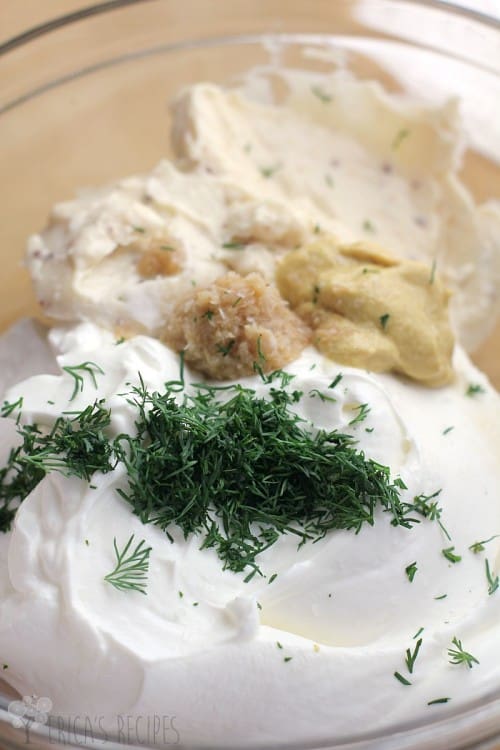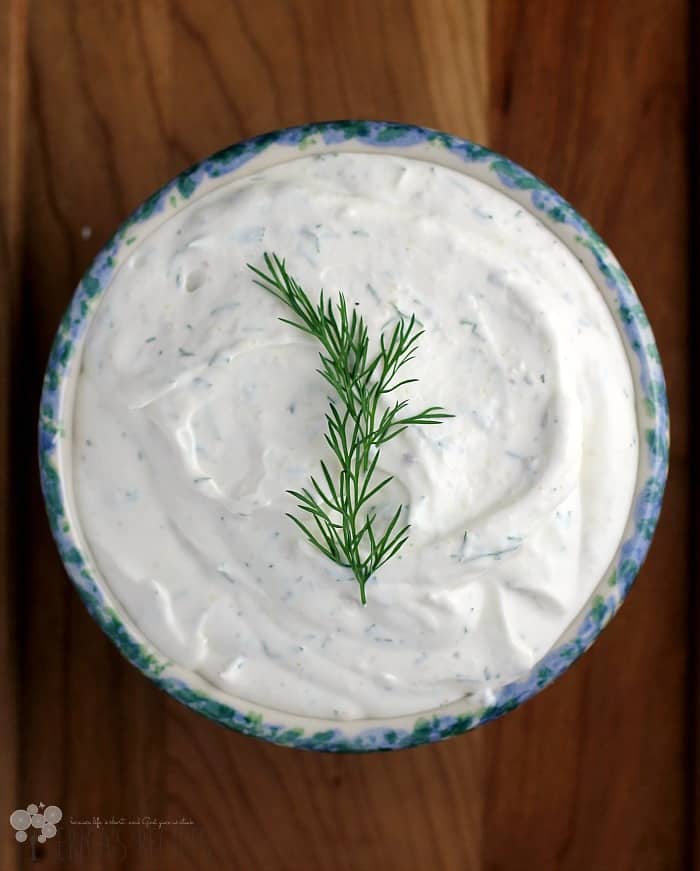 So all I did here was make a basic sour cream-and-mayonnaise dip. Then for all the flavor, I went with horseradish and dill (because they are made for each other), and solidified that relationship with a little Dijon and pinch of salt.
Easy, yes? Yes.
Now, if by the recipe title you thought I meant "Light and Creamy" as in light in calories or such …nope. I mean "Light and Creamy" as in this dip tastes light and IS light in taste and texture which is why it is PERFECT with the light crisp that Pringles have. Pringles are soooo tasty, but they are delicate and getting them through a dip without breaking is key. This dip works perfectly for these chips, and the flavor combination together is literally, seriously perfect (*pats self on back*). ?
…of course, so you know (although I am sure it is quite apparent), this dip is good with Pringles, pretzels, chips, veggies, crackers, crudites, or just a spoon.
So that's it kids! A creamy dreamy DELICIOUS Light and Creamy Horseradish and Dill Dip designed specifically to go with one of my favorite game-time munchies. Let this dip into your life and you will never go back to anything store-bought.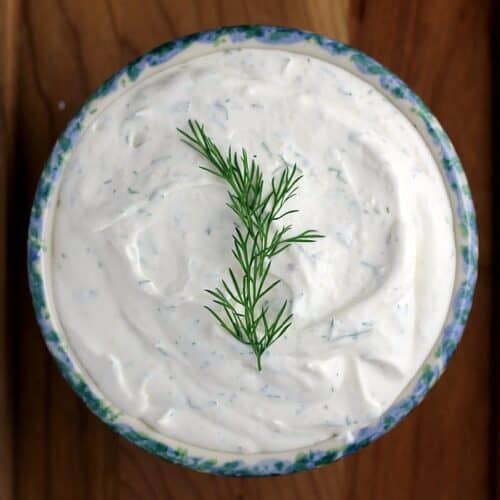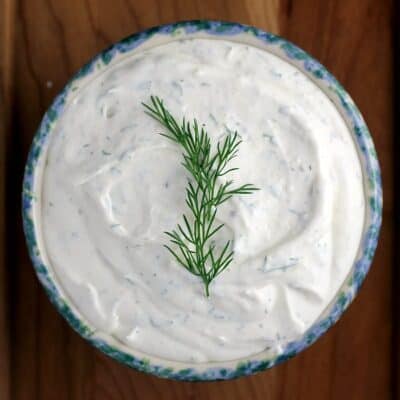 Light and Creamy Horseradish and Dill Dip
This creamy dip with dill and the subtle bite of horseradish is ready in just minutes, can be made a day in advance, and is insanely tasty.
Ingredients
2

cups

sour cream

½

cup

mayonnaise

3

Tbs

prepared horseradish

2

tsp

Dijon mustard

3

Tbs

fresh chopped dill

pinch

kosher salt
Instructions
Mix the ingredients and refrigerate 1 hour to overnight to combine flavors. Serve with Pringles crisps and cucumber slices.
Nutrition
Calories:
289
kcal
(14%)
|
Carbohydrates:
6
g
(2%)
|
Protein:
2
g
(4%)
|
Fat:
29
g
(45%)
|
Saturated Fat:
16
g
(100%)
|
Polyunsaturated Fat:
8
g
|
Monounsaturated Fat:
4
g
|
Cholesterol:
8
mg
(3%)
|
Sodium:
278
mg
(12%)
|
Potassium:
146
mg
(4%)
|
Sugar:
6
g
(7%)
|
Vitamin C:
2
mg
(2%)
|
Calcium:
40
mg
(4%)
Calorie count is purely an estimate calculated using an online application to serve as a guide and not to be taken as accurate nutritional information. Percent Daily Values are based on a 2,000 calorie diet.
Tried this recipe?
Leave a comment below and let me know!
​~✿♥✿~
Leave me a comment! What's your favorite chip dip?