Grilled Mushrooms in Vinaigrette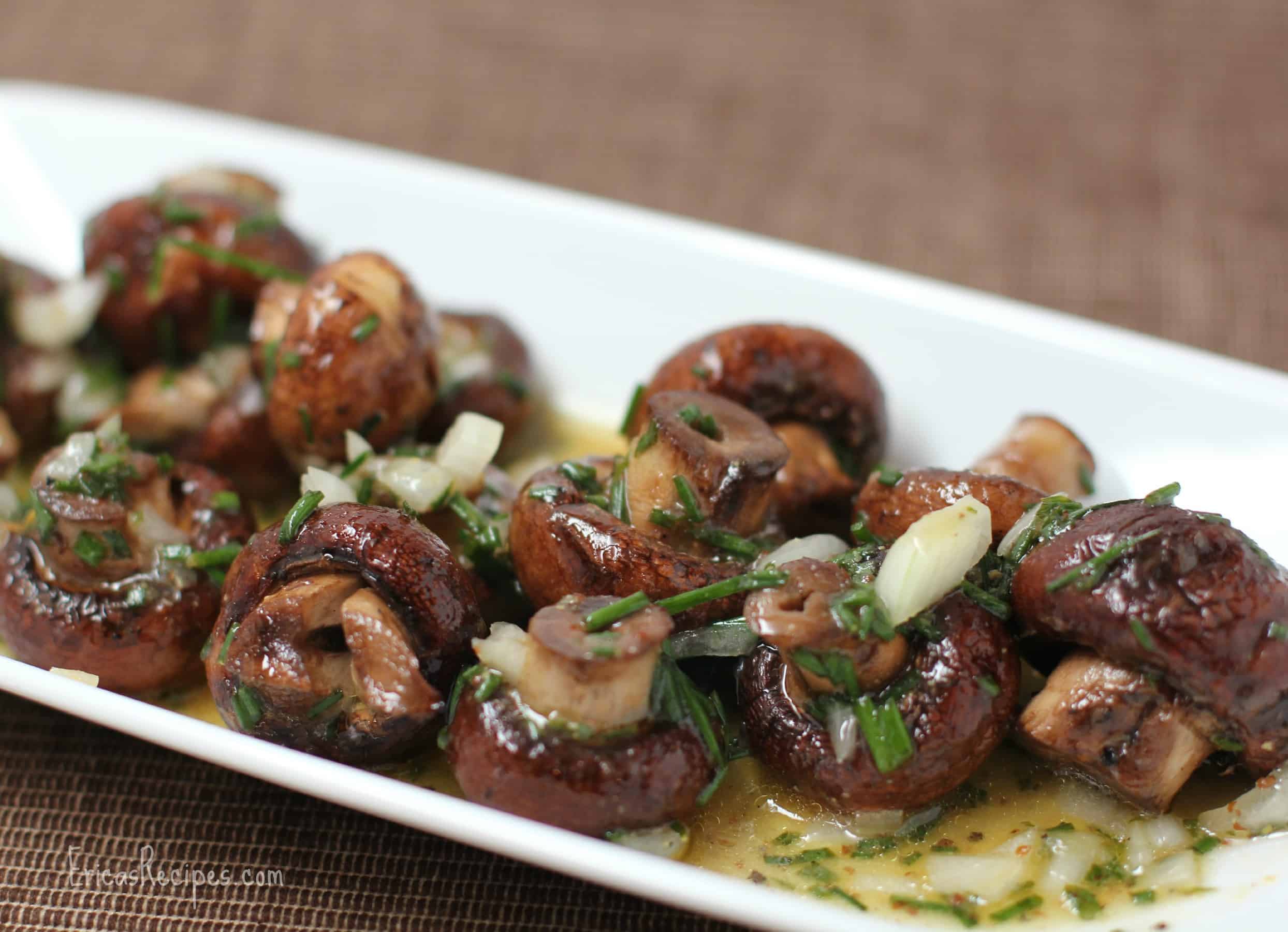 Here is a beautiful and light side to go with almost any summer meal!
Grilled Mushrooms in Vinaigrette
2 (16oz) packages cremini or white button mushrooms, stemmed and dirt wiped off
olive oil (in an oil mister or cooking spray)
2 T extra virgin olive oil
2 T freshly squeezed lemon juice
2 T minced fresh chives
2 T diced onion
1 t Dijon mustard
1/2 t honey
pinch kosher salt and freshly ground pepper
Heat grill to high heat. Meanwhile, put the mushrooms on skewers and spray with oil (can lightly brush on oil if you don't have a mister or spray).
In a bowl, whisk together the 2 T olive oil and remaining ingredients. Grill mushrooms 4-5 minutes, turning a couple times until charred and juicy. Remove from skewers into a bowl and toss with the dressing. Serve warm or at room temperature. Serves 4.
~✿♥✿~