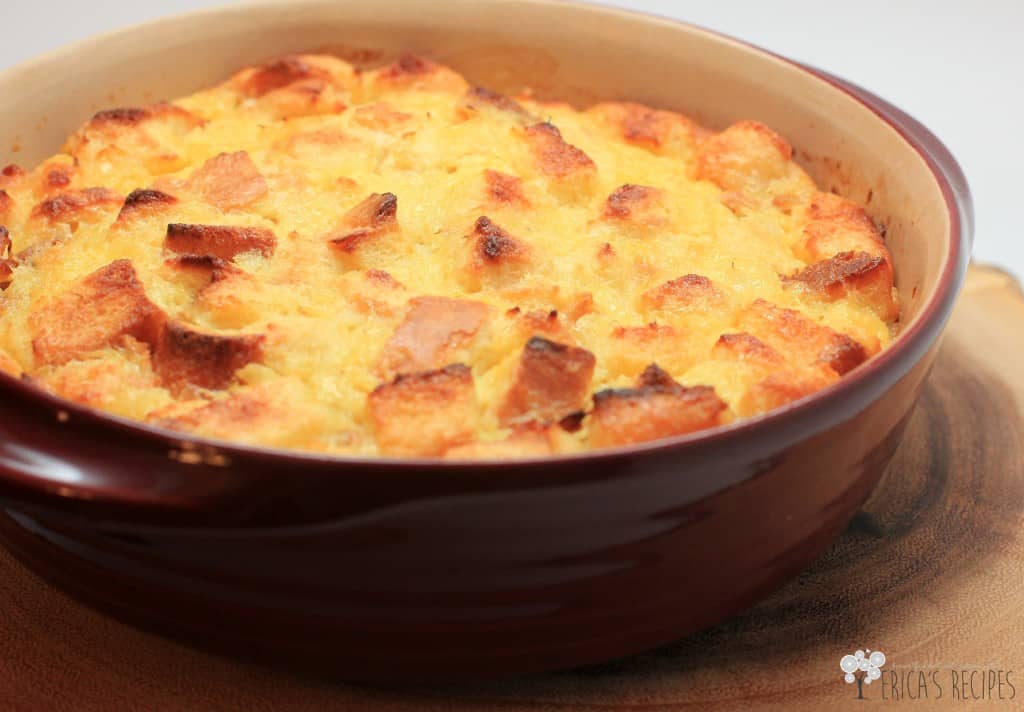 This is a deliciously unique holiday side from my beautiful cousin Jan Stoddard. I love to make it as a side for ham, especially on busy holidays when I'm cooking a dozen other things. This recipe is so easy!
Pineapple Casserole
1 (8 oz) can crushed pineapple in its own juice
5 slices white bread, crumbled
4 eggs, beaten
¼ c granulated sugar
¼ lb unsalted butter, melted
Mix all ingredients and pour into a buttered casserole dish. Bake at 350 for 30 minutes until golden.
~✿♥✿~