If you're looking for a little comfort, look no further. Cheesy Individual Chicken Casserole en Puff will hold your hand, give you a hug, let you cry on its shoulder then still tell you you're pretty …whatever you need.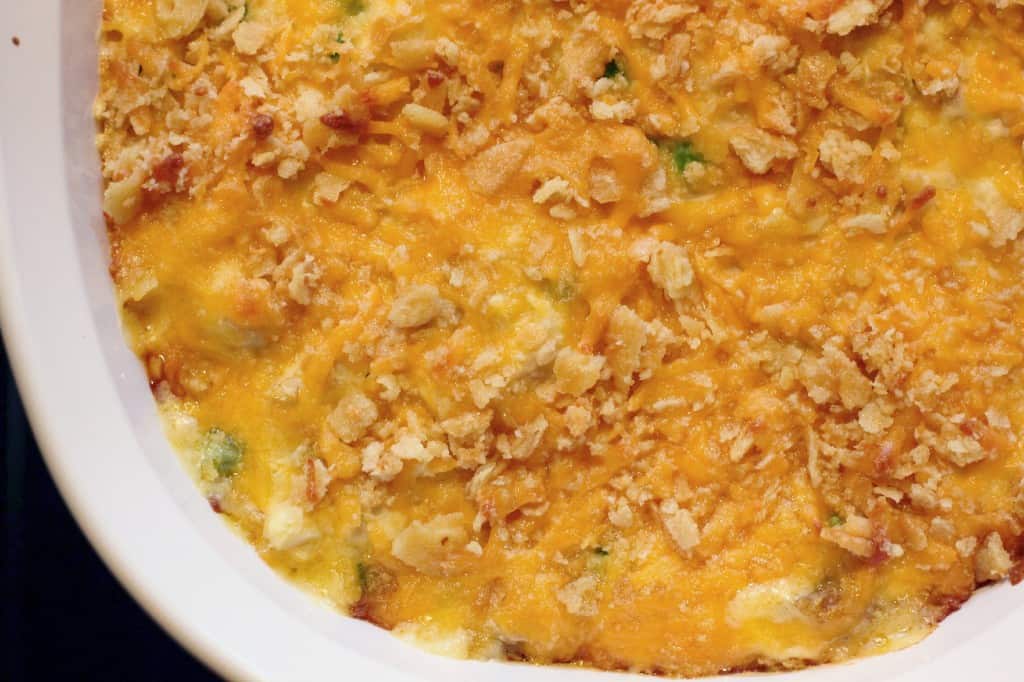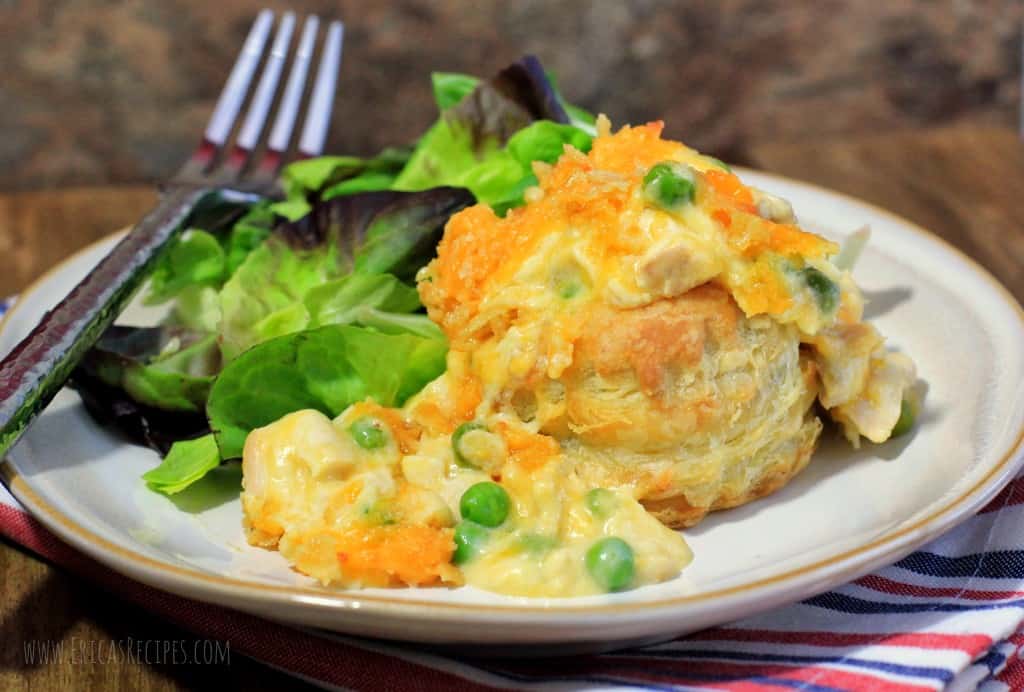 I first had a dish similar to this at a family reunion a couple years ago in Woodstock, Virginia. My husband's grandmother Bettie made it and I think I might have actually licked my plate clean in front of her (probably not a good move on my part, but it was that good). You know when you go to a family reunion in the sticks in Virginia, and you are going to get some crazy good food. Like Grandma Bettie's "Warm Chicken Salad" as she called it. And macaroni and cheese, and lasagna, and squash casserole, and biscuits, and…. Well, you get the picture.
So in my recipe, I decided to take the warm chicken salad or chicken casserole or whatever you want to call it, and give it a little structure. I didn't want to add pasta and I didn't want to make pie crust. Spooning into crispy, buttery puff pastry shells was the answer. When I took the first bite, I think I might have even cried a little.
Cheesy Individual Chicken Casserole en Puff 
2014-10-25 14:16:37
Ingredients
1 rotisserie chicken
1 c peas, thawed if frozen
1 can cream of chicken soup, undiluted
1 (8 oz) container reduced fat sour cream
pinch fresh ground pepper
1 (8 oz) package shredded sharp cheddar, divided
12 Ritz crackers, crushed
1 T unsalted butter, melted
1 pkg frozen Pepperidge Farm puff pastry shells (6 shells)
Instructions
Preheat oven to 350F.
Remove the meat from the chicken bones, discarding the skin and bones. Chop the chicken into bite-size pieces. In a large bowl, combine the chicken, peas, soup, sour cream, pepper, and 1-1/2 c cheese. Spoon mixture into a 2-qt baking dish.
Combine the remaining 1/2 c cheese, crackers, and butter. Sprinkle evenly over top of the casserole. Bake 30 minutes, uncovered, until bubbly. Remove from the oven and set aside.
Increase the oven temperature to 425F. Remove the pastry shells from the package and place on a bake sheet with the "lid" side up. Bake according to package directions.
To serve, place a puff pastry shell on the dish. Using a fork, pry off the "lid". Spoon casserole into the shell and enough so it is overflowing. Repeat with the remaining shells and serve immediately. Yield: 6 servings.
Erica's Recipes https://ericasrecipes.com/
~✿♥✿~