Turbinado sugar, or raw sugar, has a depth of flavor that regular, granular sugar just can't compete with. So, by using turbinado sugar in a caramel, I was going for a caramel with a hint of molasses flavor to it. Also, in the science of making caramel, using turbinado sugar is easier. It has a higher water content than granulated sugar, so that helps prevent this from burning in the caramel making process :). This caramel sauce is so indescribably delicious and it only took 10 minutes to make!
Turbinado Caramel Sauce
1 c turbinado sugar crystals
6 T unsalted butter
½ c heavy cream
A couple important notes before making this recipe. Use a large pot. This will boil and when it does it will be hotter than boiling water. By using a large pot, you create distance and help protect yourself from splatter. Second, have all three ingredients ready and handy when you start because this process happens quickly. Third, be very careful! Molten sugar is HOT!
In a large pot on medium-high heat, heat the sugar. Once the sugar just starts to melt, whisk continuously until it is all melted. Immediately and carefully add the butter, and whisk until the butter is melted and sauce is smooth. Remove from the heat. Immediately, carefully, and slowly add the cream, whisking. Once smooth, pour into a glass jar to cool completely. Use potholders! The jar will be very hot for a while until the caramel cools. Makes ~1½ c and will keep in the fridge for 2 weeks. I spoon some in a small dish and zap in the microwave 15 seconds to use.
~✿♥✿~
Starting the heat…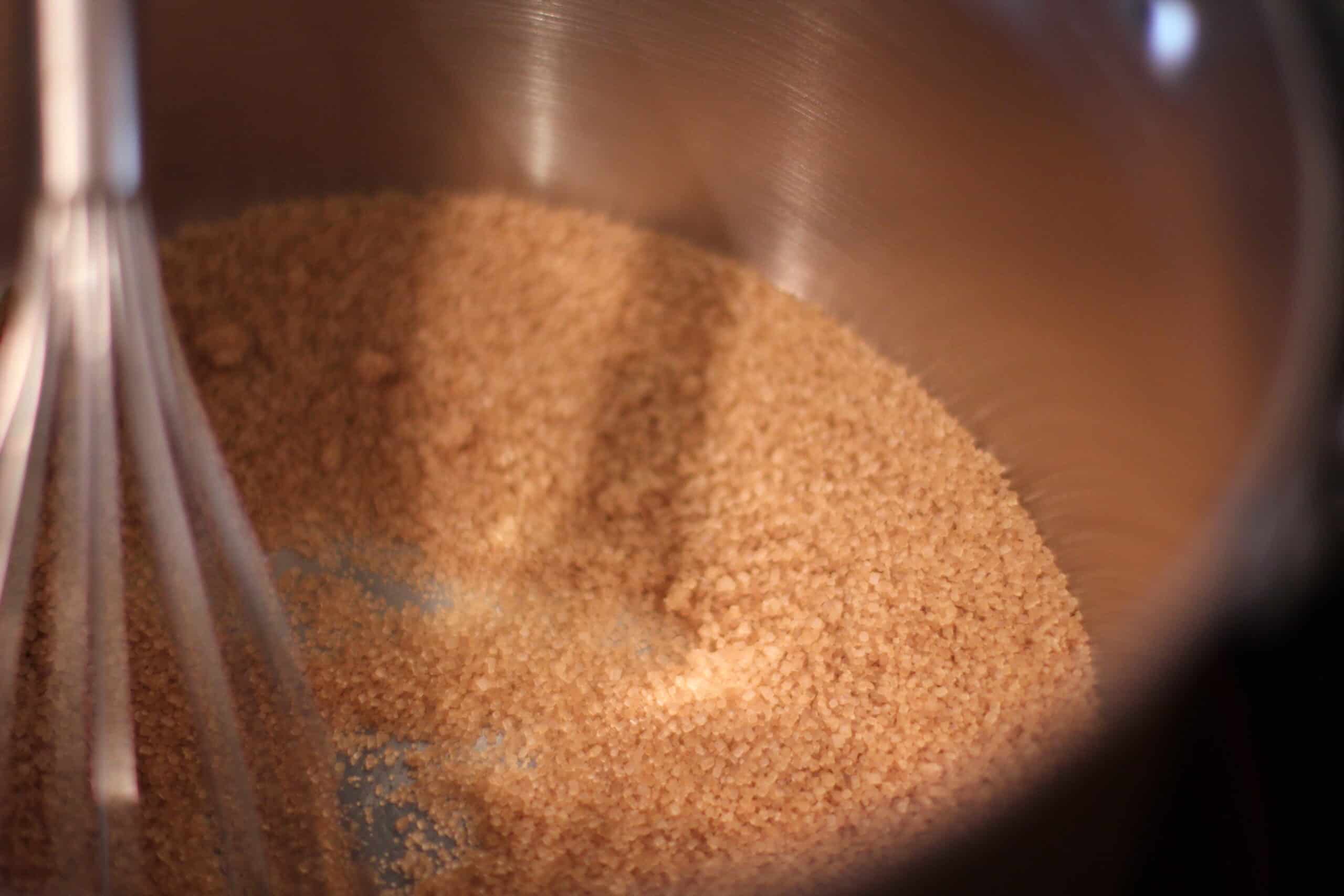 Starting to melt….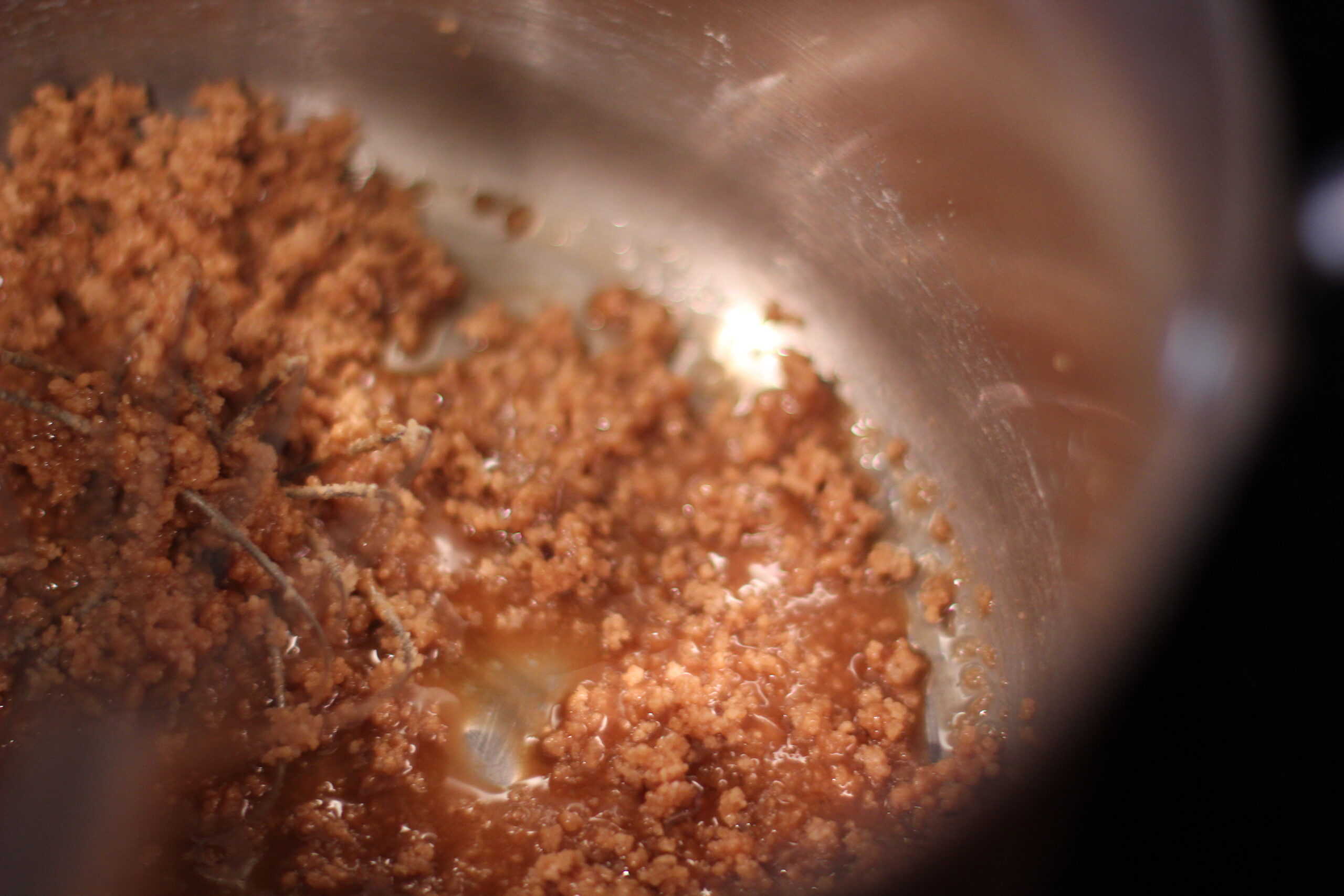 All the crystals are dissolved, so this is ready for the butter!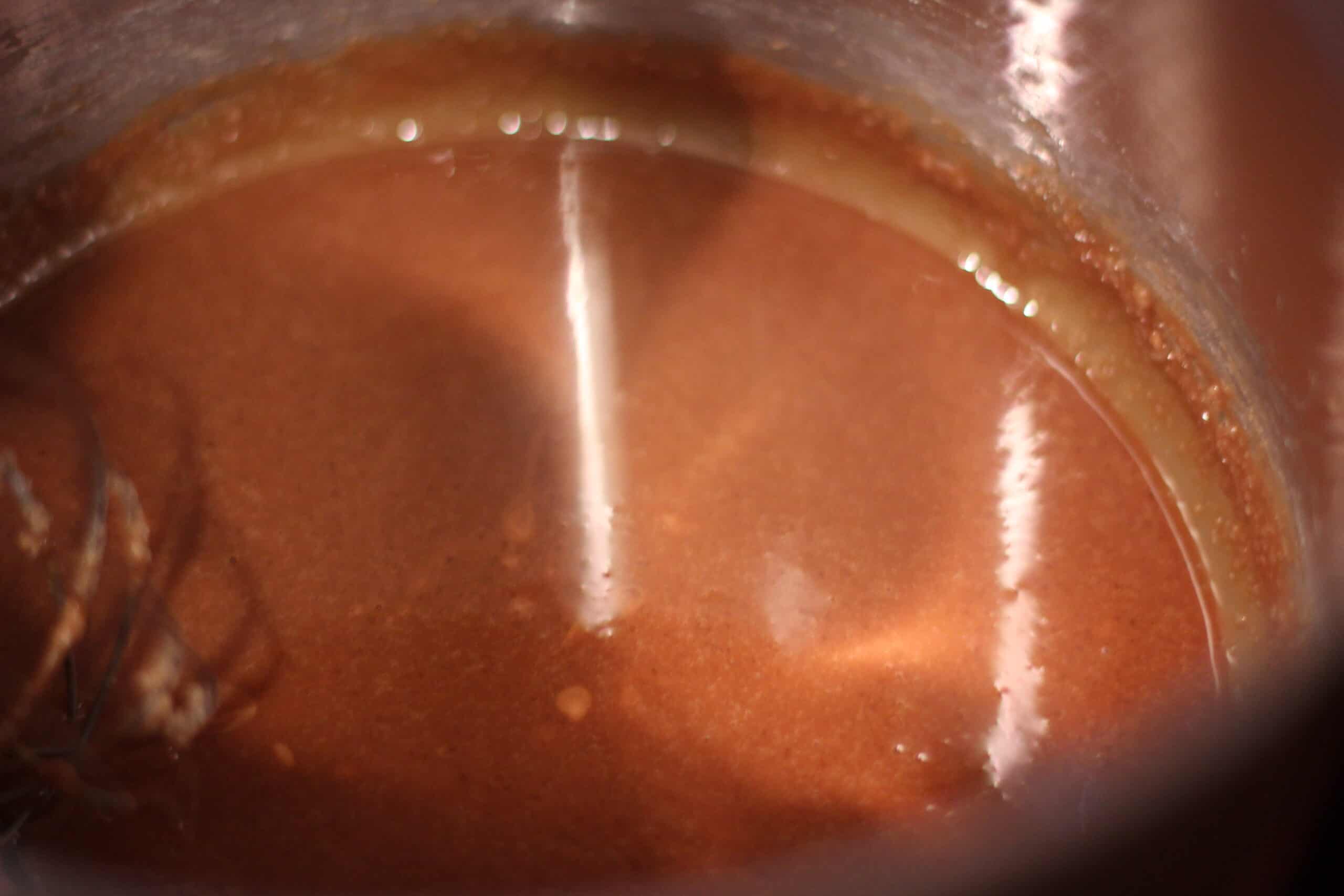 I used tongs to carefully add the butter so it wouldn't splatter.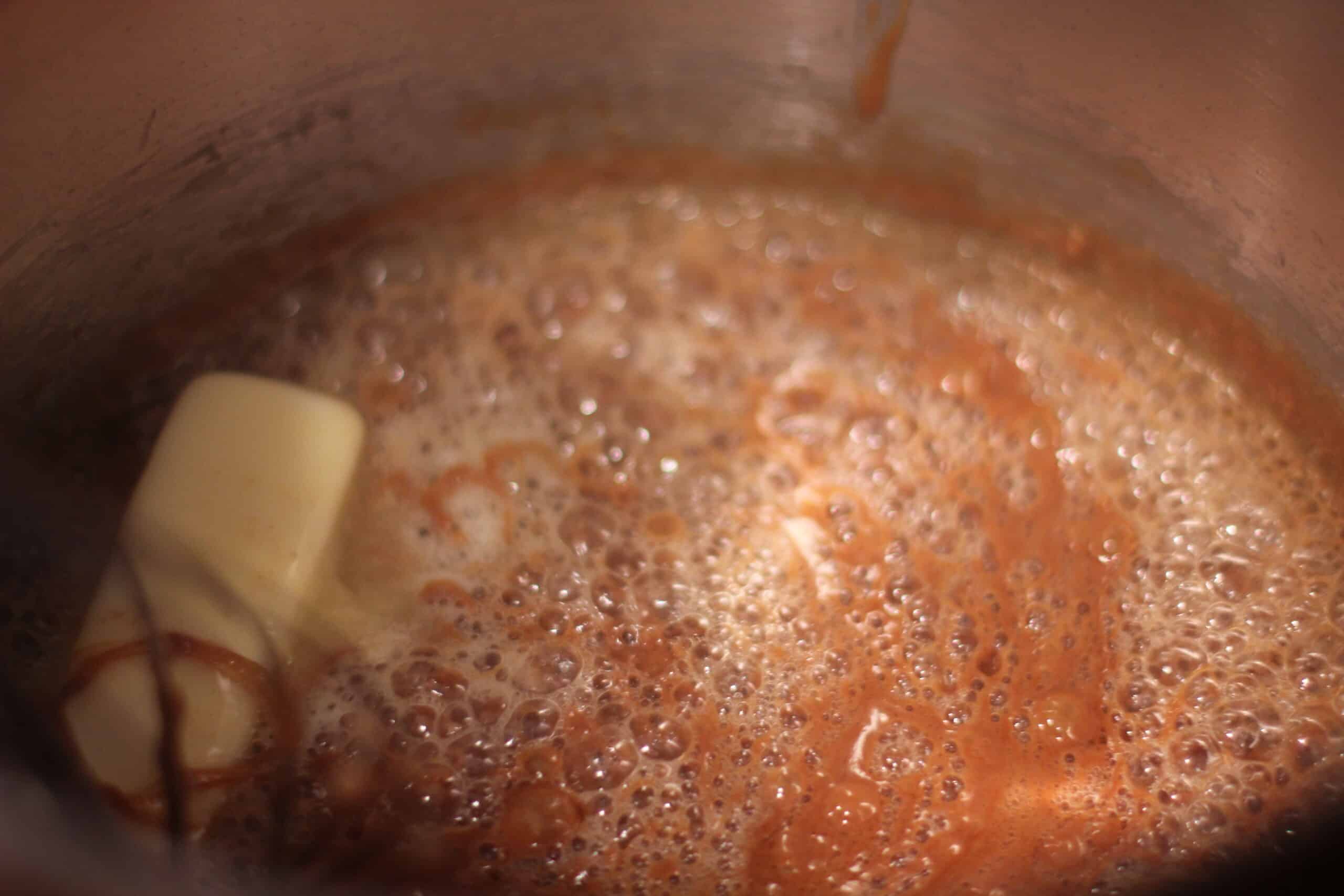 After the cream, we are done!