Grilled Bistro Pizza with Mushrooms, Kalamata Olives, and Fontina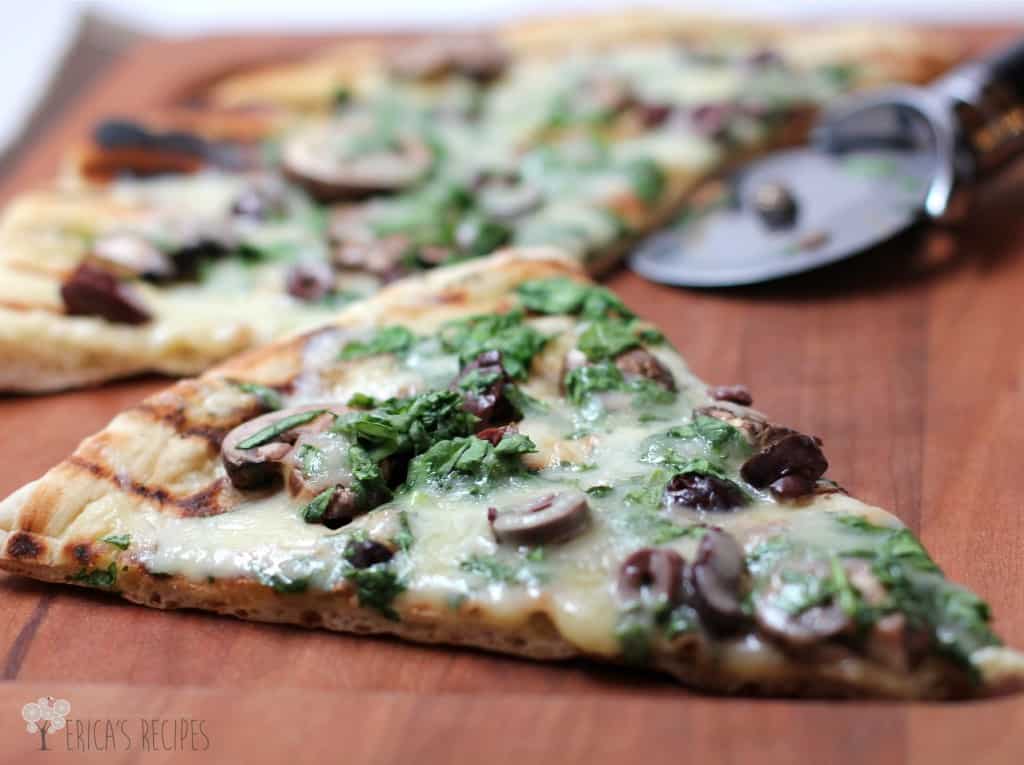 So, I have never grilled pizza. Not until this evening. And I may never cook pizza in my oven again. I feel so cool right now – I made up a "bisto-inspired" something, and it was actually GREAT!! And quick and easy to boot 🙂
Grilled Bistro Pizza with Mushrooms, Kalamata Olives, and Fontina
16 oz prepared pizza dough
extra virgin olive oil
Toppings:
1 ½ c shredded fontina cheese
¼ c sliced Kalamata olives
1 c fresh spinach, chopped
1 c baby portabella mushrooms, sliced
Heat grill to high heat. While grill is heating, assemble the topping ingredients in small, individual bowls. Also, have a some olive oil in a bowl along with a brush. Put all of the pizza toppings on a baking sheet and bring out to your grill. Brush the grill grate with oil (use kitchen tongs and a balled up paper towel dipped in oil).
On a lightly floured surface, roll out your pizza dough to ½-inch thickness. Brush the top with olive oil. Transport the dough out to your grill and put oil side down on the grill. Grill a couple minutes until bottom is browned and slightly charred. Flip. Reduce heat to low while you add the toppings (this is on a gas grill. If using a grill with coals, remove dough, top, then put back on the grill). Working quickly, top the dough with the mushrooms, olives, spinach, and the cheese. Turn the heat back up, and grill until bottom is charred and cheese is melted completely. Voila!!
This recipe uses my Sam Adams Pizza Dough made with beer. Also check out my Homemade Pizza Sauce with wine and garlic.
~✿♥✿~