Soothing Lemon Ginger Ham and Wild Rice Soup
A Soothing Lemon Ginger Ham and Wild Rice Soup to sooth the body and the soul. During the season of sniffles and such, this incredibly good soup with refreshing ginger and lemon, comforting but light none-the-less, is just want you will want when you are under the weather.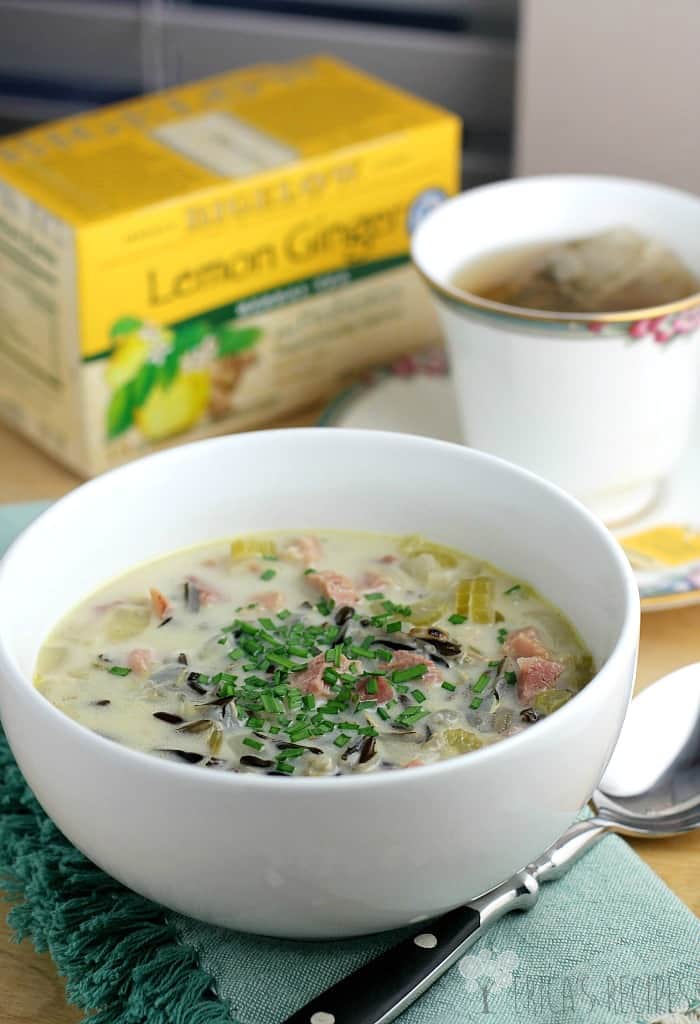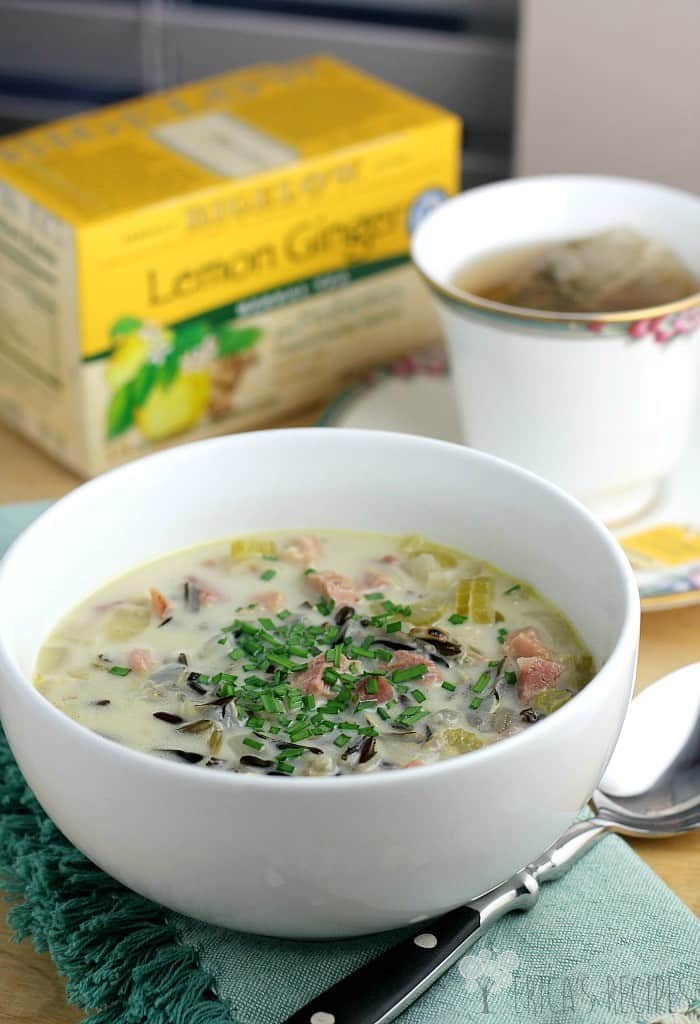 Oh heyyy Happy New Year! Coming off the little break, I have so much to share too but clearly I can't do it all at once. So I will start with a bit of smooooth comfort. For winter.
…and my plan was to bring you this soup in the midst of debilitating cold and snow and slush and despair.
… but it was 86 today.
Of course, I live in Florida, so I don't expect much. But c'mon can we please just get a little chill in the air? I'm carrying around an extra 10-lbs of holiday happiness right now so today it just can't be bathing suit weather. It just can't. I need layers.
Moving on… One thing these warm Florida falls and winters bring are allergies for my family. And the excessive allergies combined with cold and flu season inevitably lead to pneumonia and bronchitis and other awesome stuff. So as much as I love our weather, there are some pitfalls particularly for my asthatic family.
Enter soothing lemon and ginger tea. Paired with a comforting creamy soup. It helps. Boy, does it help.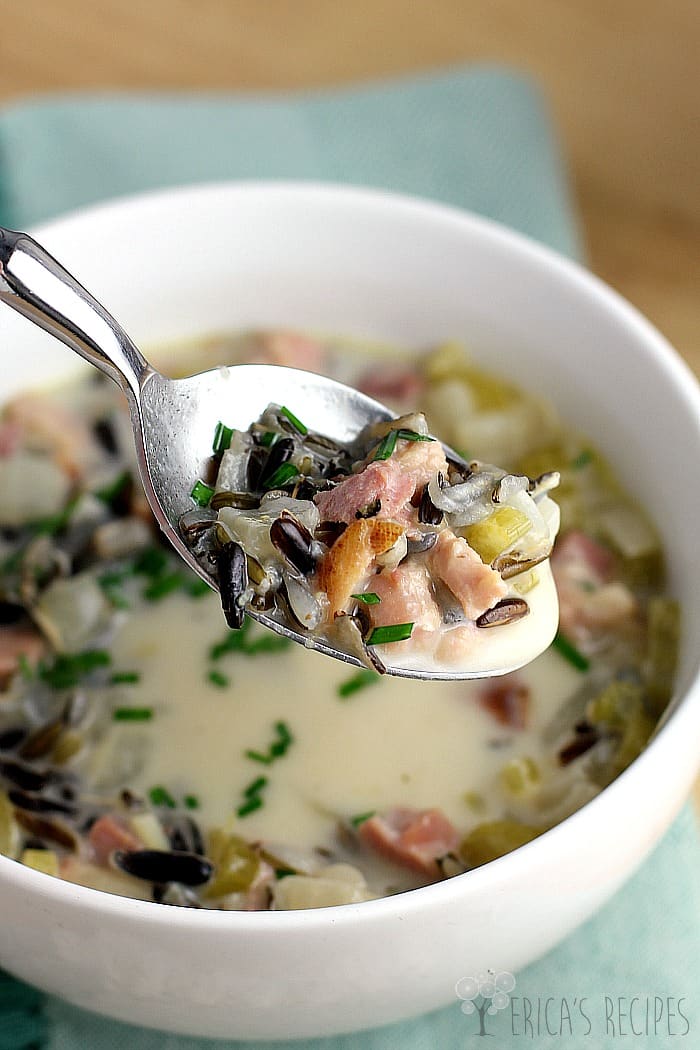 This this soup. This is just so delicious. The inspiration for this little pot of gold was the Bigelow tea, clearly. Ginger and lemon. Hmmm. Really truly. And can I be honest? I am not a soup fan. …I just don't think – "oh, I'd like a bowl of liquid for dinner". That never happens. But I saw the lemon ginger tea, and my family really suffers this time of year here, and my mind went to soup while my heart was still all "but you don't like soup".
But I remembered – my family does like soup especially when they are sick. And, yeah, I don't like broth soups but I do love chowder and creamy soups and bisque and such. …But when you're sick, you don't want a thick chowder – aghhh this is too hard.
(sorry I'm playing out the whole inner convo again, which I actually love to do).
The answer was to make a broth-based soup, but include a little roux in the beginning and a little cream at the end. The result changes everything. Use that leftover ham! I still had ham from Thanksgiving in my freezer, so I used that. Or just make ham. Regardless, make this soup. The salty ham, a couple veggies, and the nutty wild rice …this is just a surprisingly a good soup. The flavor blew my mind how good this was.
Surprised. Changed for life. …Thank you soup.
So this is it kids …a truly new and delicious bowl of love. Healthy for the soul. Warming for the heart.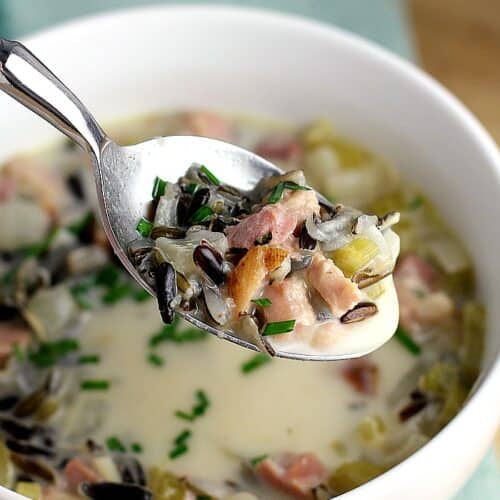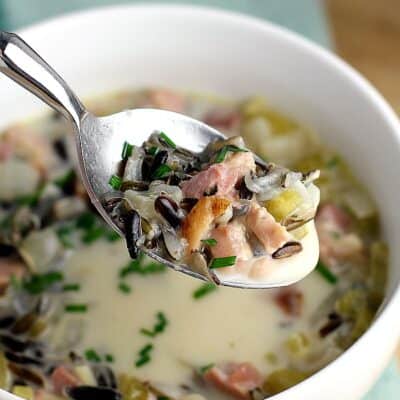 Soothing Lemon Ginger Ham and Wild Rice Soup
A creamy ham and wild rice soup with refreshing ginger and lemon.
Instructions
Heat the olive oil in a pot on high heat. Add the onion, celery, garlic, and a pinch each of salt and pepper. Saute the veggies until softened. Add the flour and cook, stirring, 1 minute.

Add the chicken stock, scraping any browned bits from the bottom of the pot. Add the ginger, lemon zest, ham, and wild rice. Cover pot, reduce heat to low, and simmer 1 hour.

Add the cream with another pinch of salt, and cook, uncovered, another 30 minutes to thicken just a bit and blend flavors. Taste for seasoning, and add more salt as necessary. Serve with chopped chives sprinkled on top.
Calorie count is purely an estimate calculated using an online application to serve as a guide and not to be taken as accurate nutritional information. Percent Daily Values are based on a 2,000 calorie diet.
Tried this recipe?
Leave a comment below and let me know!
​~✿♥✿~​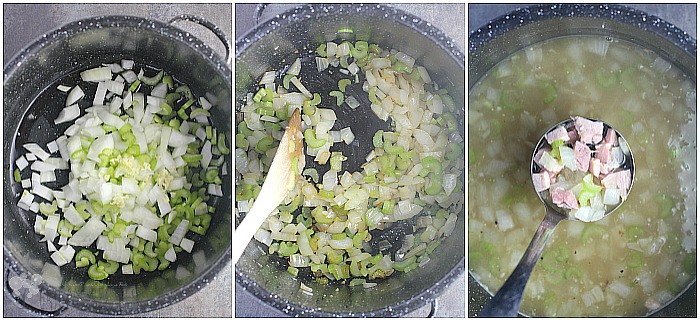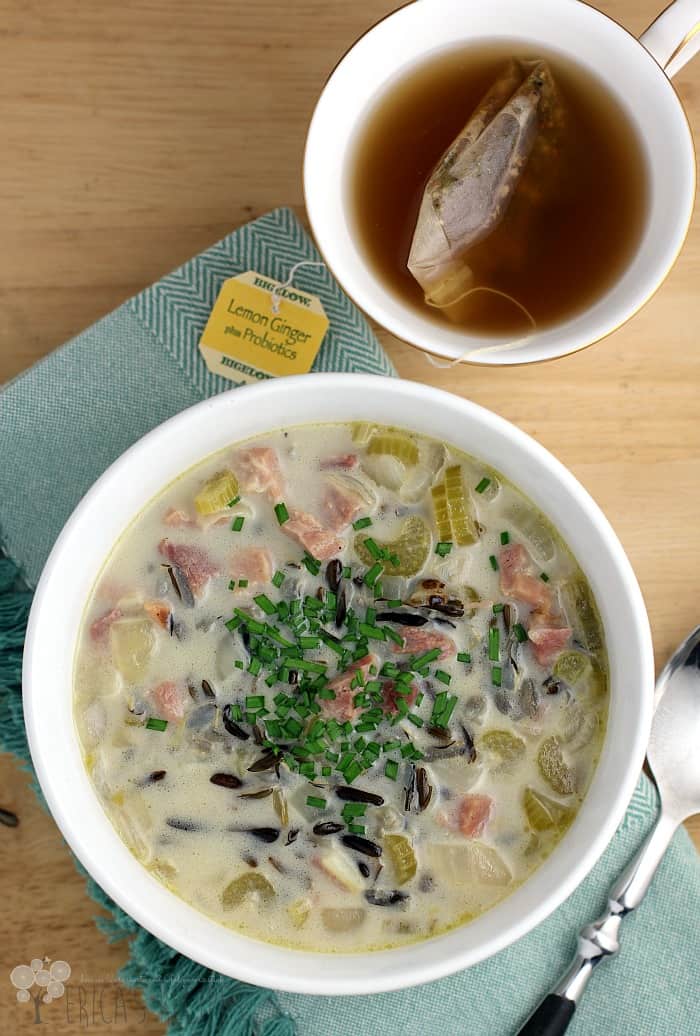 Oh heyy! What comforting dishes do you use to deal with the cold season? I'd love to hear from you, so leave me a comment and lemme know.