Preworkout Oatmeal Buttermilk Pancakes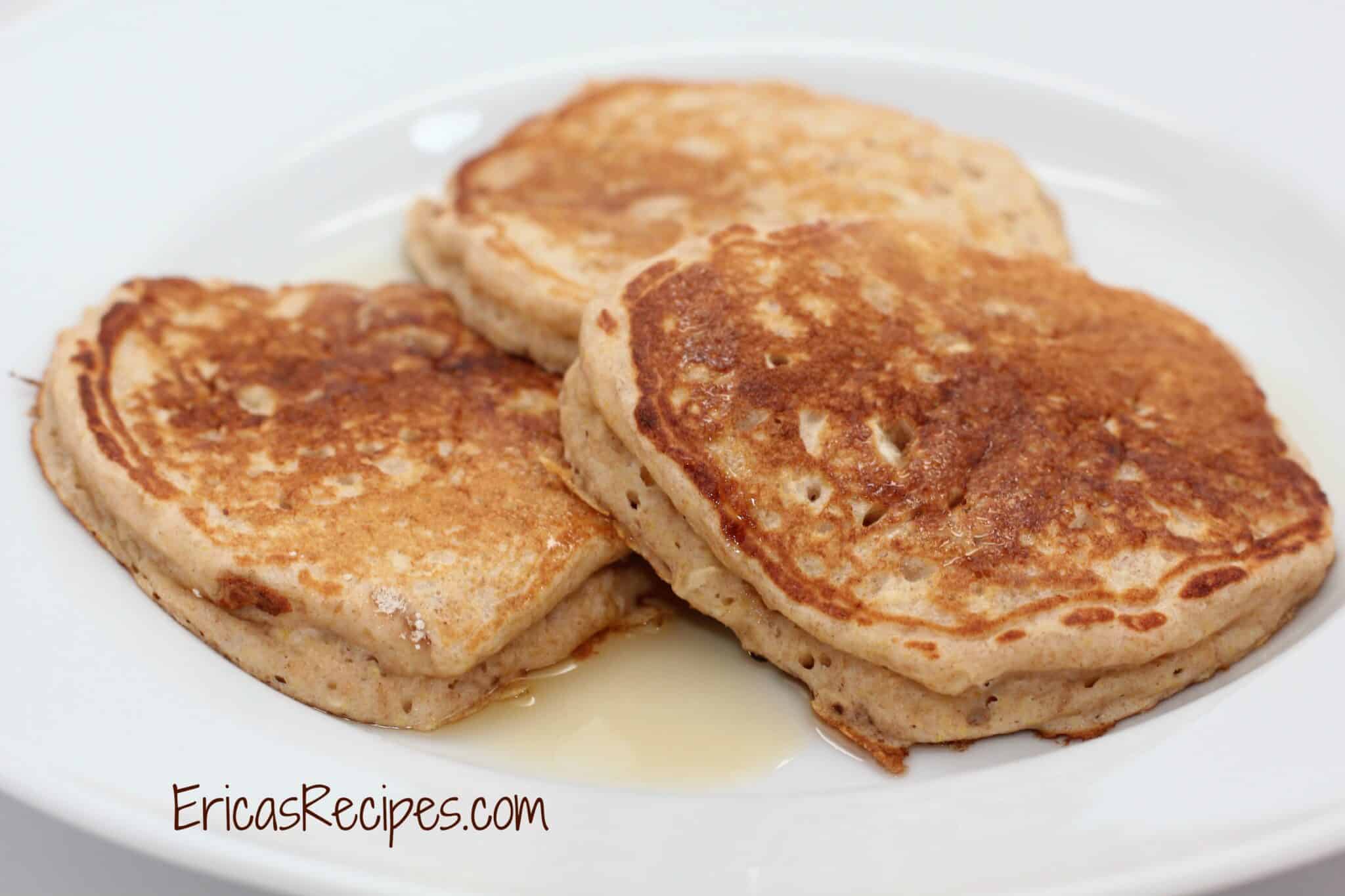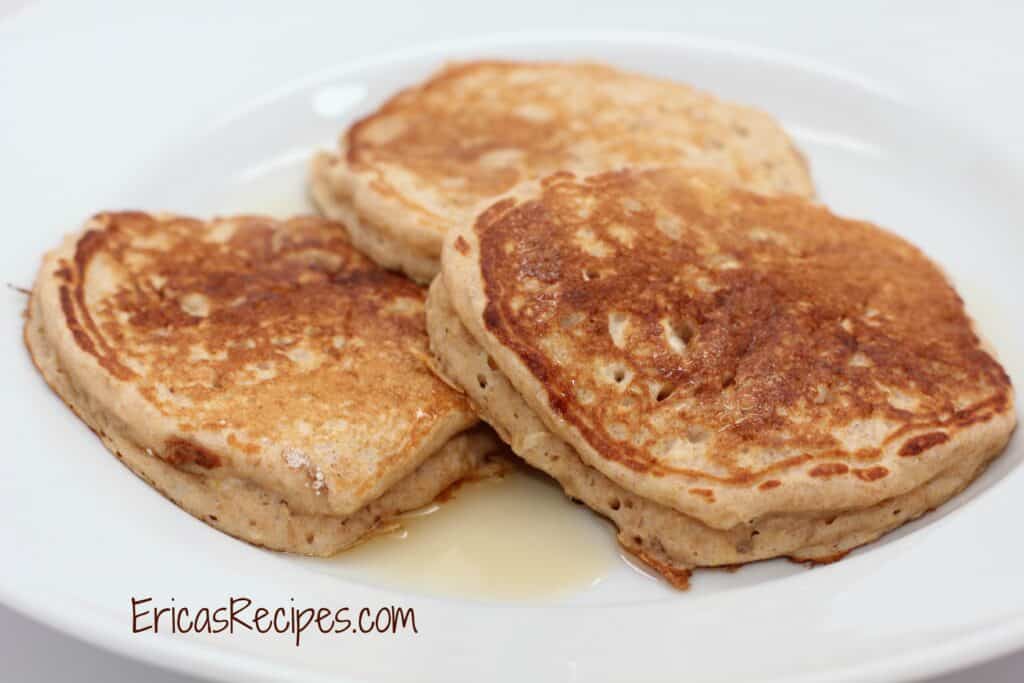 I keep a bag of these in the fridge to grab for the kids' breakfast or on my way to the gym.
Preworkout Oatmeal Buttermilk Pancakes
1/4 c flax seeds
1 c Old Fashioned rolled oats
1 c whole wheat flour
1/4 t baking soda
1 t baking powder
1 scoop vanilla whey protein powder
1/2 t kosher salt
4 egg whites
2 c light buttermilk (such as Friendship brand)
1 t vanilla
Grind the flax seeds (I have a coffee grinder I use only for grinding flax seeds, but a mini chopper or food processor would work fine too). In a bowl, combine the ground flax seeds with next 6 (dry) ingredients. In a separate bowl, combine the remaining (wet) ingredients. Add the dry ingredients to the wet and whisk to combine.
Heat your pan or skillet – I use an electric skillet. I also use olive oil in an oil mister spray to spray the skillet. Using a 1/4c measuring cup as a scoop, scoop batter into the hot skillet. Flip when they show a couple bubbles, and cook until they are cooked through. Yield: 16 pancakes.
~✿♥✿~