Pesto Chicken with Basil Tomato Cream
Pesto and cheese stuffed chicken breasts, topped with a fresh tomato and basil cream sauce. Pesto Chicken with Basil Tomato Cream. This is a long time favorite, made over for weeknight ease.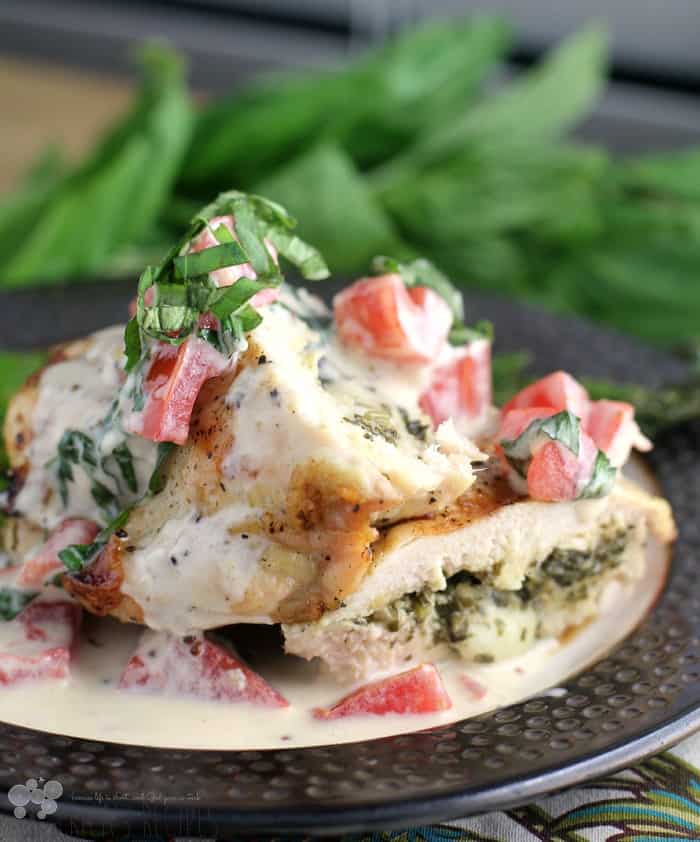 So, chicken breasts. …Generally, not a fan. Which is why you have not seen a recipe published by me using specifically chicken breast since 2013. Yep kids, it has been a full two years since I have given you a recipe with chicken breast meat. Why? …because! Chicken breast is so easy to just screw up completely. Thigh meat, my usual choice, is so much more flavorful and forgiving to cook. And with not that much difference in calories, the slight edge with breasts is not enough incentive for me. So I very. very. rarely. cook chicken breasts.
…Except this..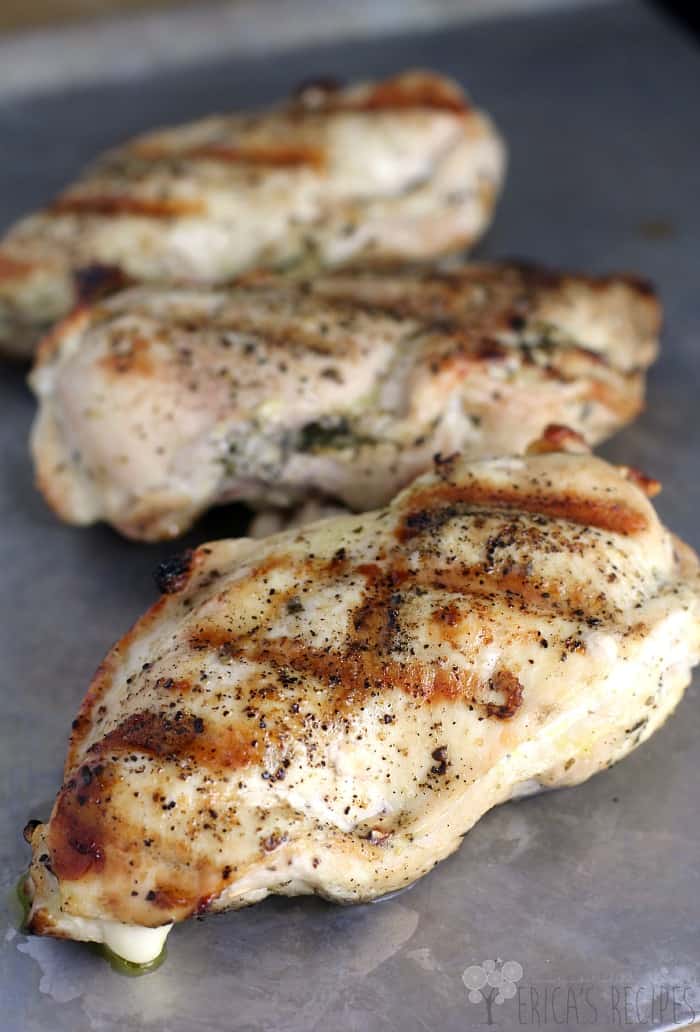 This recipe. This is adapted from an old one, and you can see that one here. Just like with my Tuna Noodle Casserole, I am not removing the old post or redirecting or anything because despite the truly craptacular photos, it is a fantastic recipe. It is my all-time favorite recipe for chicken breasts, but the problem is that I never make it! Seriously – how often do I feel like pounding breasts flat …not very. …So this new recipe here is an adaptation. It has all the elements of my old beloved recipe, but it is just easier. No pounding with the meat mallet here …and I added cheese.
This sauce by itself is just glorious. Fast, easy, and it can be made while the chicken cooks or even while the chicken rests off the grill. Love, love, love…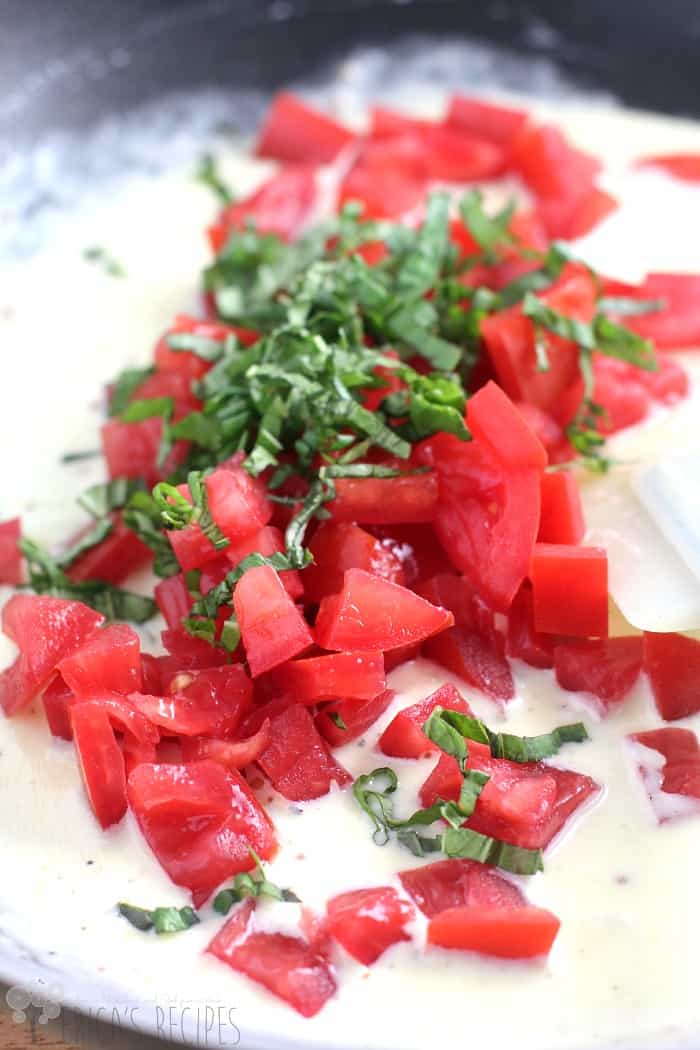 The way this dinner comes together is just so special. The grill flavor on the chicken. Pesto. Mozzarella. This simple, elegant cream sauce with fresh basil and tomato. In the older recipe, I put the sauce over fresh pasta. But here, I didn't. It's totally delicious to go that pasta route, but honestly, just pair with a simple veg and it's all good.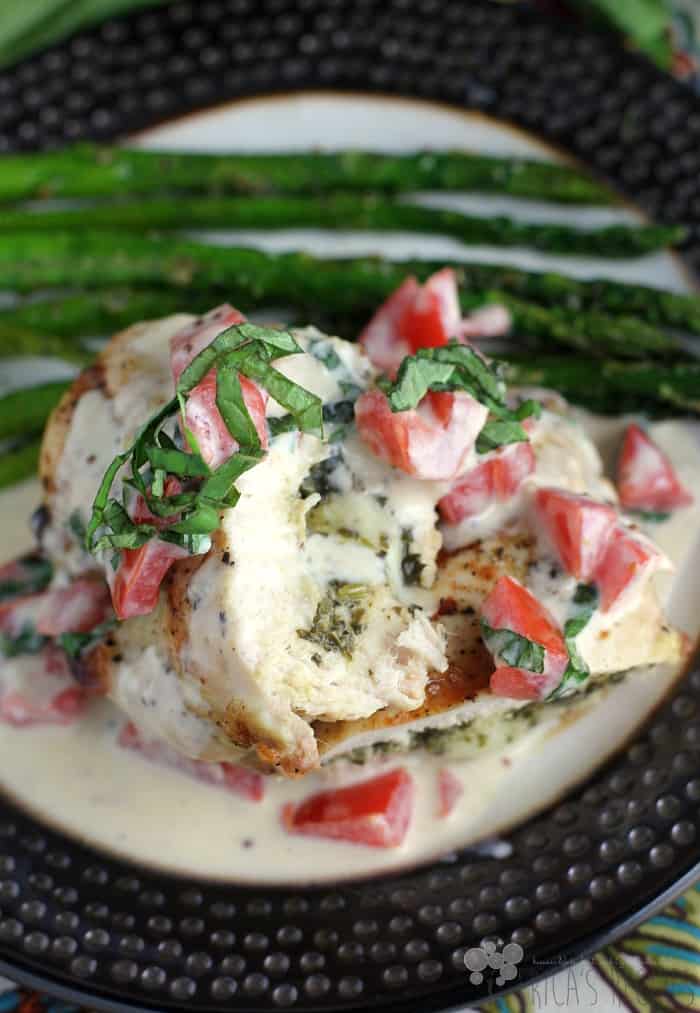 So save this one kids, I have taken away the excuses! And if you want to make it even easier, just buy the pesto. But I am honestly so excited that I finally got my act together on this one. This chicken dinner, old or new, is simply delicious. Absolutely, amazing, delicious. …even with breasts.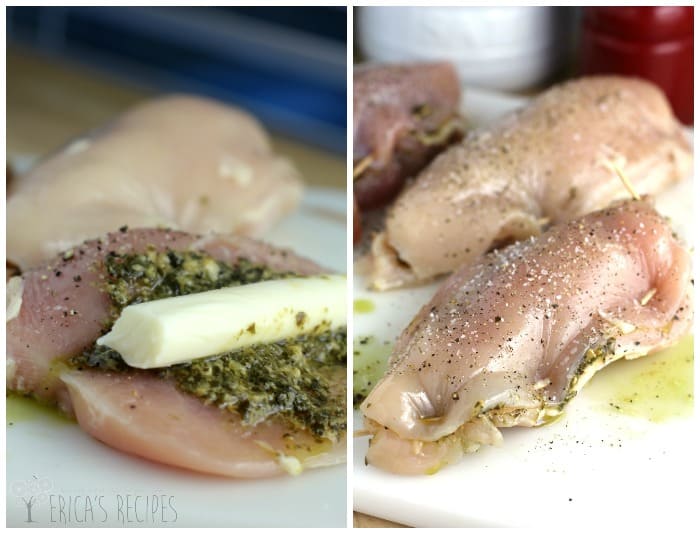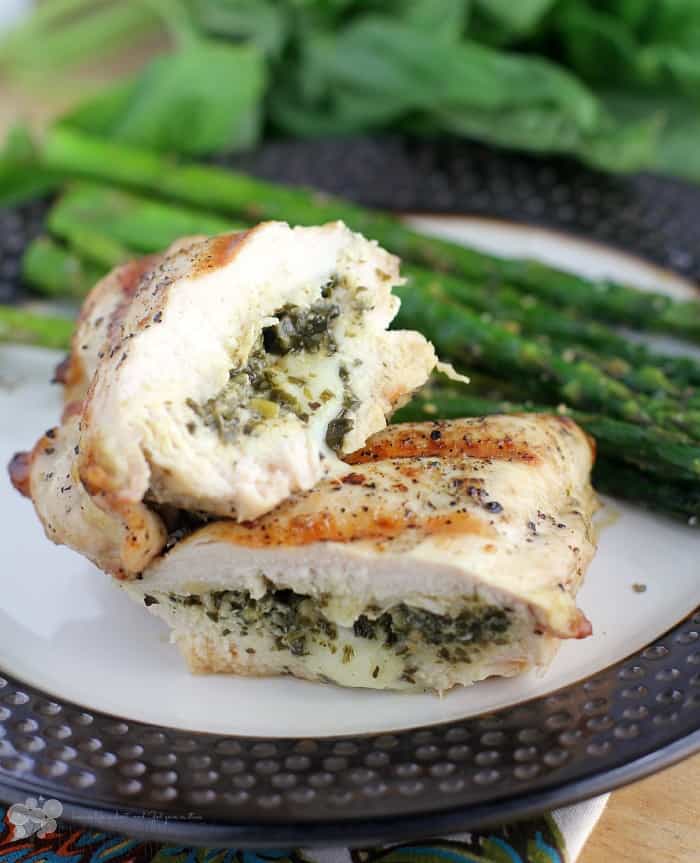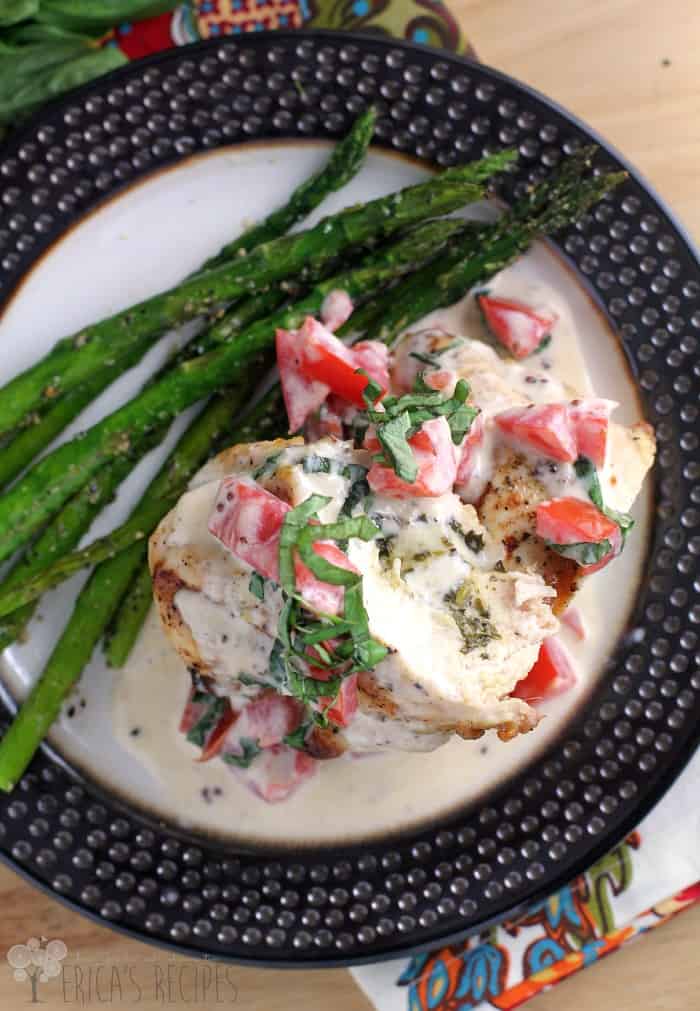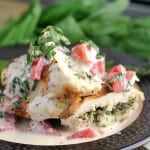 Pesto Chicken with Basil Tomato Cream
Basil pesto and cheese stuffed chicken breasts, topped with a fresh tomato and basil cream sauce.
Ingredients
4

chicken breasts

kosher salt

fresh cracked pepper

½

cup

Basil Pesto

4

mozzarella string cheese sticks

wrappers removed

1

Tbs

extra virgin olive oil

2

cloves

garlic

minced

¼

cup

dry white wine

1

cup

heavy cream

1

cup

chopped tomato

¼

cup

shredded fresh basil
Instructions
Fire the grill up on high heat.

Butterfly the chicken breasts. Season with salt and pepper.

In the center of each, put a couple tablespoons of pesto and a cheese-stick. Close the breast around the filling and secure with toothpicks.

Grill, flipping once mid-way, 20 minutes or to an internal temperature of 165°F. Remove from the grill and set aside to rest.

In a medium nonstick skillet, heat the olive oil. Add the garlic and cook just a minute to take the edge off. Add the wine and boil 2 minutes to reduce. Add the cream and simmer 5 minutes or until thickened. Stir in tomato, basil, and a good pinch salt. Serve over the chicken.
Nutrition
Calorie count is purely an estimate calculated using an online application to serve as a guide and not to be taken as accurate nutritional information. Percent Daily Values are based on a 2,000 calorie diet.
Tried this recipe?
Leave a comment below and let me know!