PB and Butterscotch Rice Krispie Treats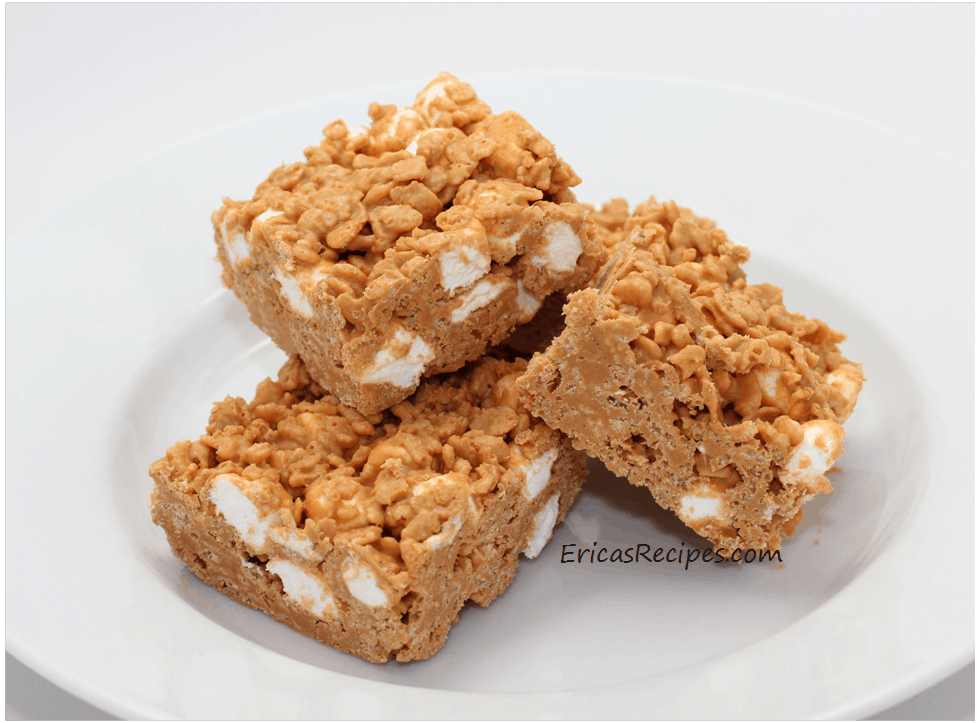 When I was young, I once ate so many of these that I got sick all over my Aunt's house. It was worth it.
PB and Butterscotch Rice Krispie Treats
6 c Rice Krispies
1 (11oz) pkg Nestle's butterscotch morsels
1 c peanut butter (creamy)
2 c mini marshmallows (see Note below)
Mix peanut butter and butterscotch. Melt together until creamy – I do this in a glass bowl in the microwave in 30 second increments, but this can also be done on the stovetop. Transfer to a large mixing bowl. Stir in Rice Krispies. Mix well. Spread into a buttered 9 x 13 pan. Refrigerate.
Note: I think my Aunt used multi-colored marshmallows for this, but they don't carry those at my grocery store. Also, some in my family prefer these without marshmallows, so I add 1 c marshmallows to half the cereal mix, and press both into the baking dish (see pic below).