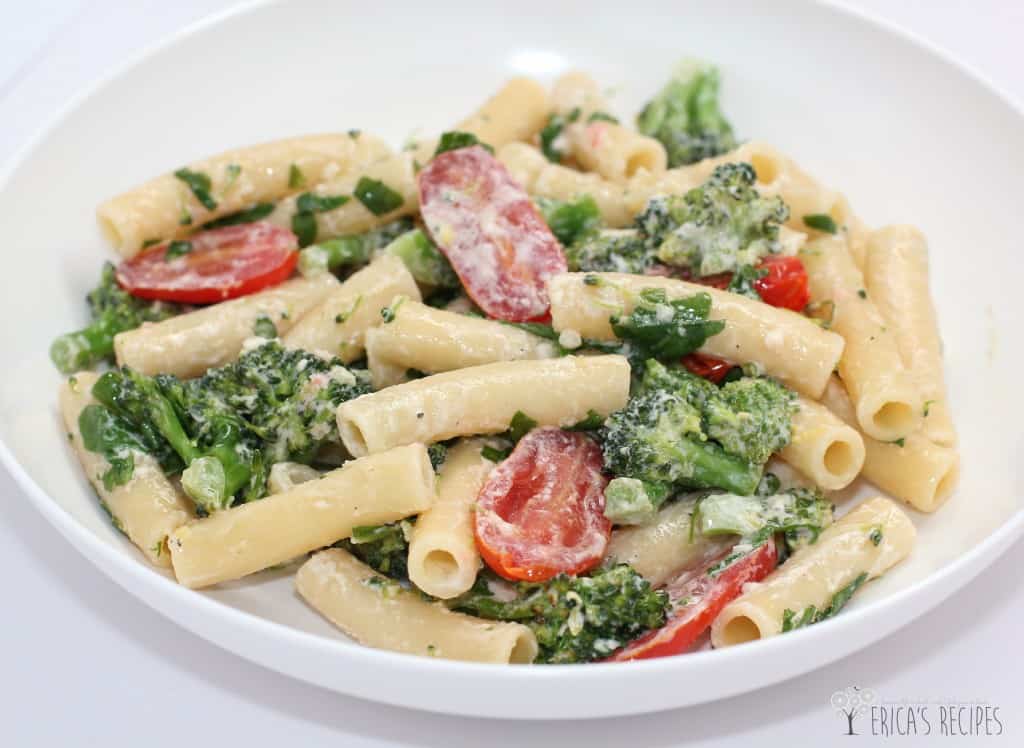 This is one of my favorite summertime dishes! Despite the pasta and cream, with the herbs, veggies, and lemon, this tastes surprising light. This dish is very seriously delicious! I adapted this from a recipe by Ina Garten.
Lemon Pasta with Arugula
~1/2 T olive oil
1 large garlic clove, minced
1 c heavy cream
1 T unsalted butter
1 lemon
1 t kosher salt and freshly ground black pepper
3 c small broccoli florets
8 oz dried ziti, rotini, bowties, or whatever
1 c loosely packed baby arugula, chopped
1/4 c freshly grated Parmesan
1/2 pint grape or cherry tomatoes, halved (in the pic above, the grocery store that day just happened to have baby San Marzano tomatoes!!)
Heat the oil in a med-high saucepan over medium heat. Add the garlic, and cook for ~30 seconds or until very lightly browned. Add the cream, the zest from the lemon, the juice of 1/2 the lemon, 1 t salt, and some pepper all at once. Bring to a slight simmer, turn the heat to medium, and simmer ~10 min until it just starts to thicken. Add the cheese and remove from the heat.
Bring a large pot of salted water to a boil, add the pasta, and cook to al dente (10-11 min depending). During the last two minutes, add the broccoli to the pasta to cook as well. Drain the pasta and broccoli and put in a large bowl. Add to the cream mixture. Toss to mix. Add the arugula and tomatoes. Toss well, season to taste, and serve warm.
~✿♥✿~