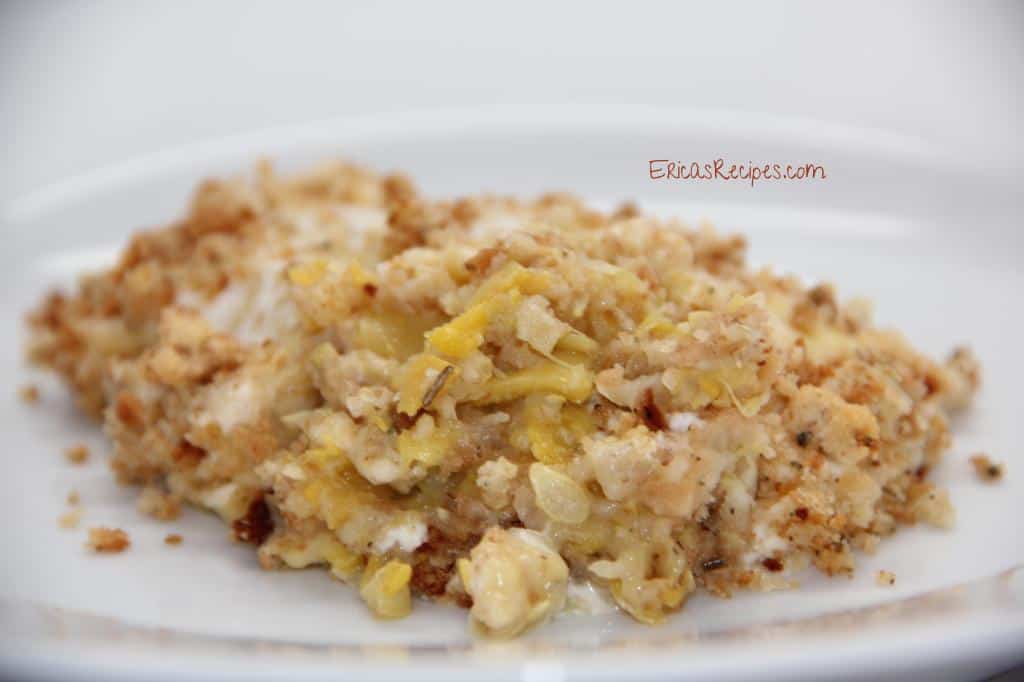 I adore this dish! I started making this when I lived in San Antonio. We used to spend weekends with a beautiful family at their house on a lake in the hill country, and they sure taught me how real Texan's cook! Living there and spending that time with them is one of the biggest influences I've had in cooking. Very fond memories.
Summer Squash Casserole
4 c yellow squash, sliced
kosher salt to taste
1 T onion, finely diced
8 oz sour cream
1 stick unsalted butter, melted
8 oz Pepperidge Farm crushed herb stuffing
1 can condensed cream of mushroom soup
Steam squash until tender. Combine with half the butter with the onion and stuffing and spread in 2 or 3-qt baking dish. Spread on a layer of soup, then sour cream. Finish with the rest of the stuffing and butter (combined together). Bake at 350 until bubbly.
~✿♥✿~