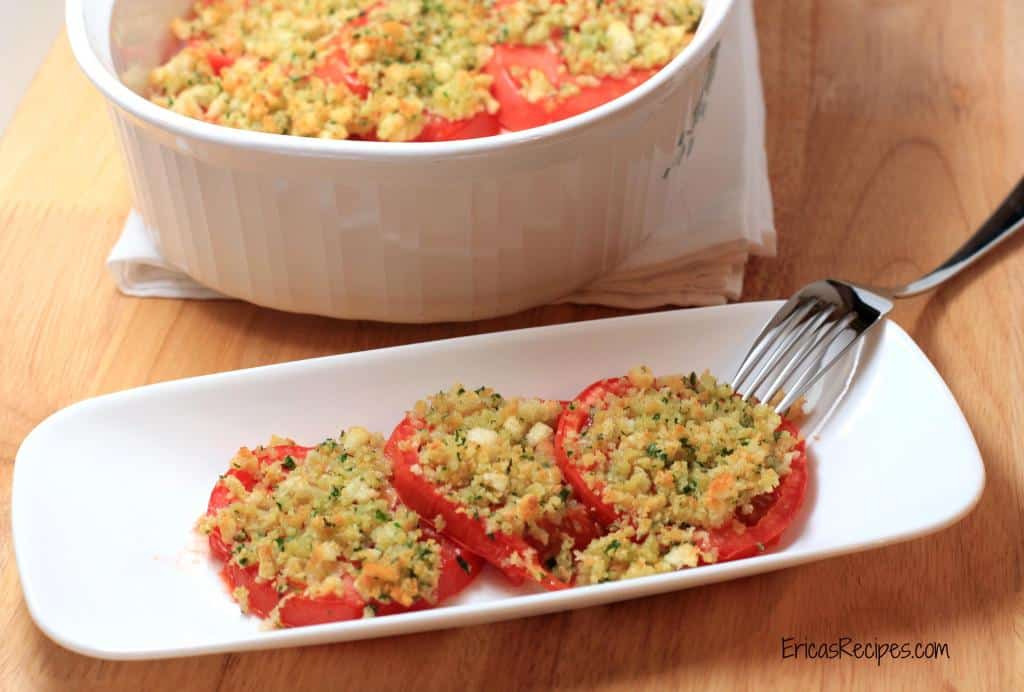 This light and easy side is a great way to showcase your garden tomatoes or big juicy finds at the farmer's market!
Light Tomato Gratin
2-3 large tomatoes
kosher salt
fresh cracked pepper
1 T extra virgin olive oil
1/2 small clove garlic, minced
day old crusty Italian or French bread, torn into pieces (~1 c)
2 T fresh grated Romano cheese
1/2 c shredded Fontina cheese (can substitute 2 T freshly grated Parmesan)
1 T fresh parsley
Just slice ripe tomatoes and put in single layer in shallow baking dish. Season well with kosher salt.
In a chopper or food processor add the bread, cheeses, pinch salt, fresh cracked pepper, 1 T fresh Italian parsley. Process. Add the olive oil and pulse to combine. Sprinkle over tomatoes.
Bake at 400 until bread crumbs are golden and tomato juices are a little bubbly (~20-25 minutes). Serves 4.
~✿♥✿~
My favorite kitchen tool – my immersion blender and its mini chopper attachment!!