PB & Champagne Grape Tarts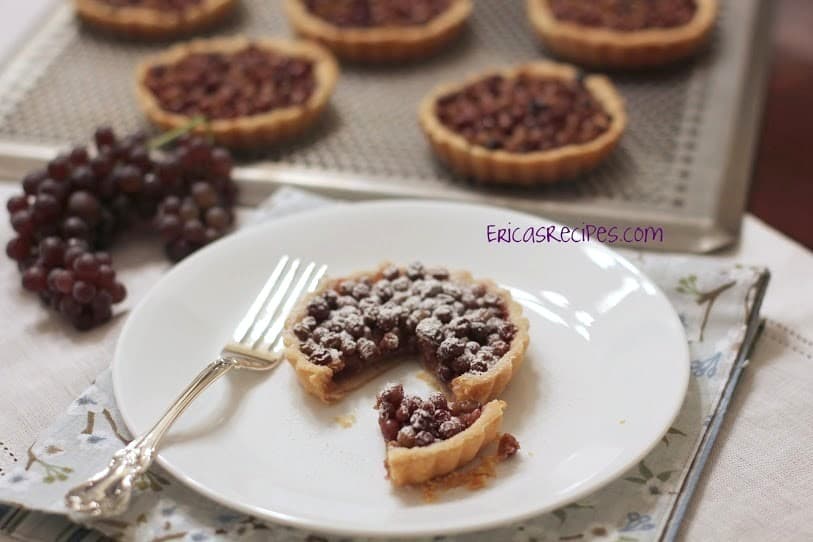 Here's a little riff on PB&J for grown-ups…A couple days ago, co-worker brought in some champagne grapes to share. I had never had them before and they are delicious! So much flavor in such a teeny grape – very reminiscent of grape jelly I thought. And hence, today I made these little tarts…
PB & Champagne Grape Tarts
1 recipe Perfect Pie Crust
2 c champagne grapes
1 c red wine
1 T + ½ t sugar, divided, plus more for sprinkling
½ c peanut butter
¼ c heavy whipping cream
½ t pure vanilla extract
powdered sugar for dusting
In a small saucepan over low heat, macerate the grapes in the red wine with 1 T sugar for 15 minutes. Keep it low, you just want to infuse the red wine flavor into the grapes – not cook them. Drain.
In a small bowl, combine the peanut butter, cream, vanilla, and 1 t sugar.
Roll out the pie crust and line 6 individual-serving tart pans (this is one recipe where a flaky, homemade crust is key!). Spread each with a ~1 tablespoon peanut butter mixture layer. Top each with ~¼ heaping cup of grapes. Bake at 400 for 30 minutes or until crust is golden and flaky. Dust with powdered sugar to serve. Makes 6 individual tarts.
~✿♥✿~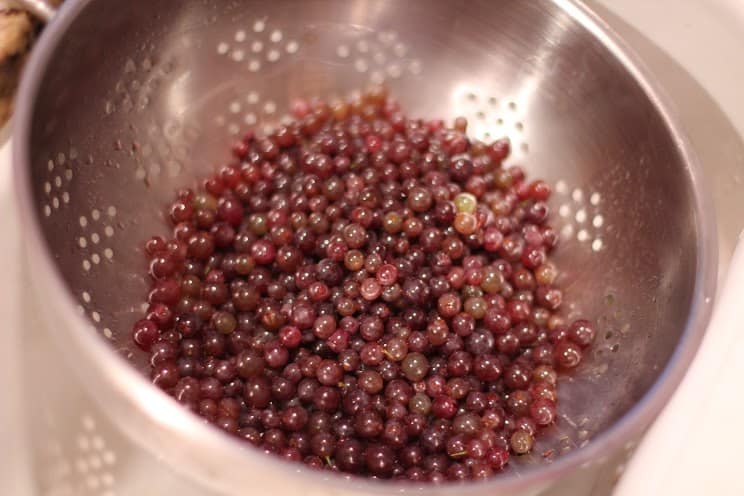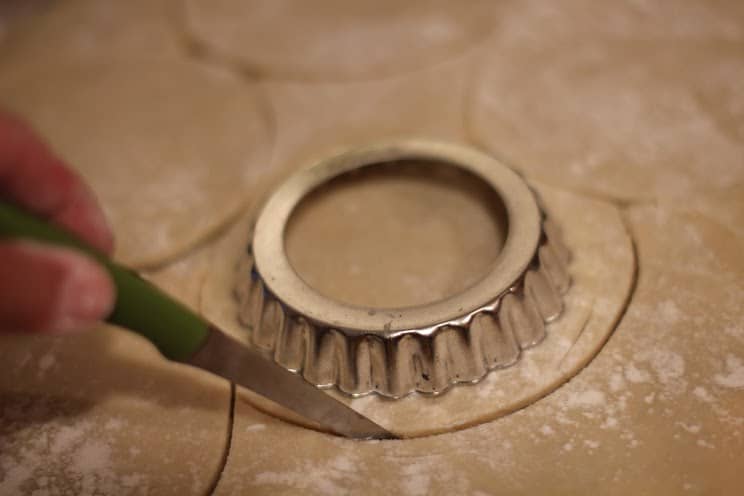 This peanut butter filling is to DIE for!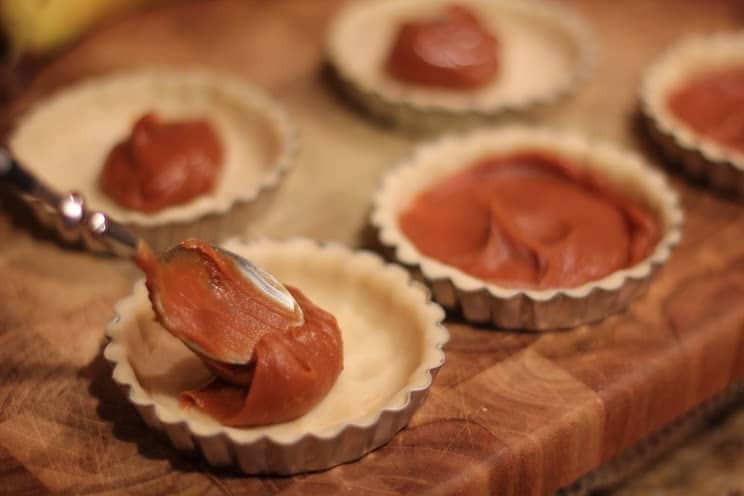 Tarts ready for the oven…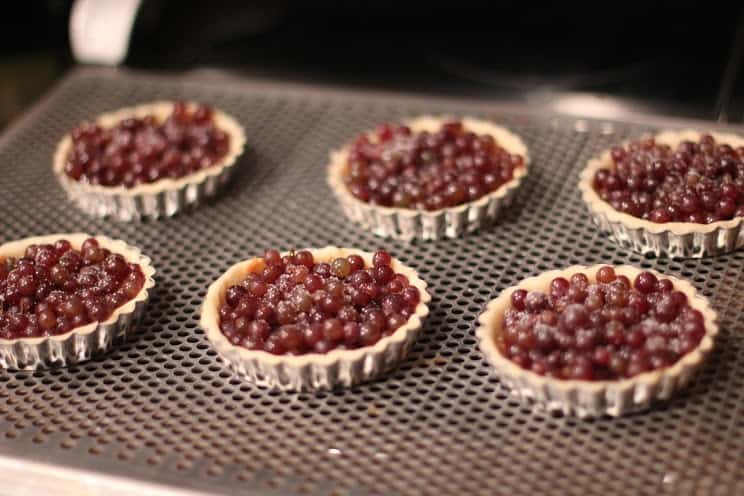 Done!