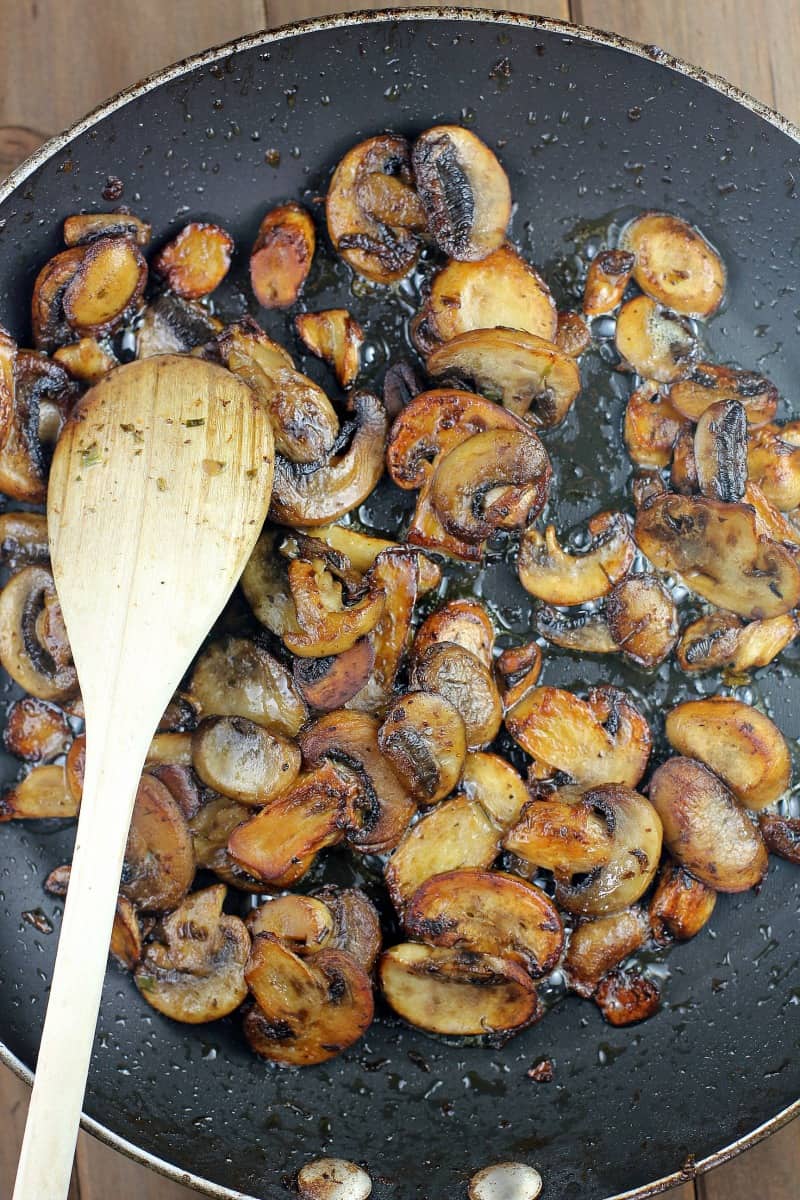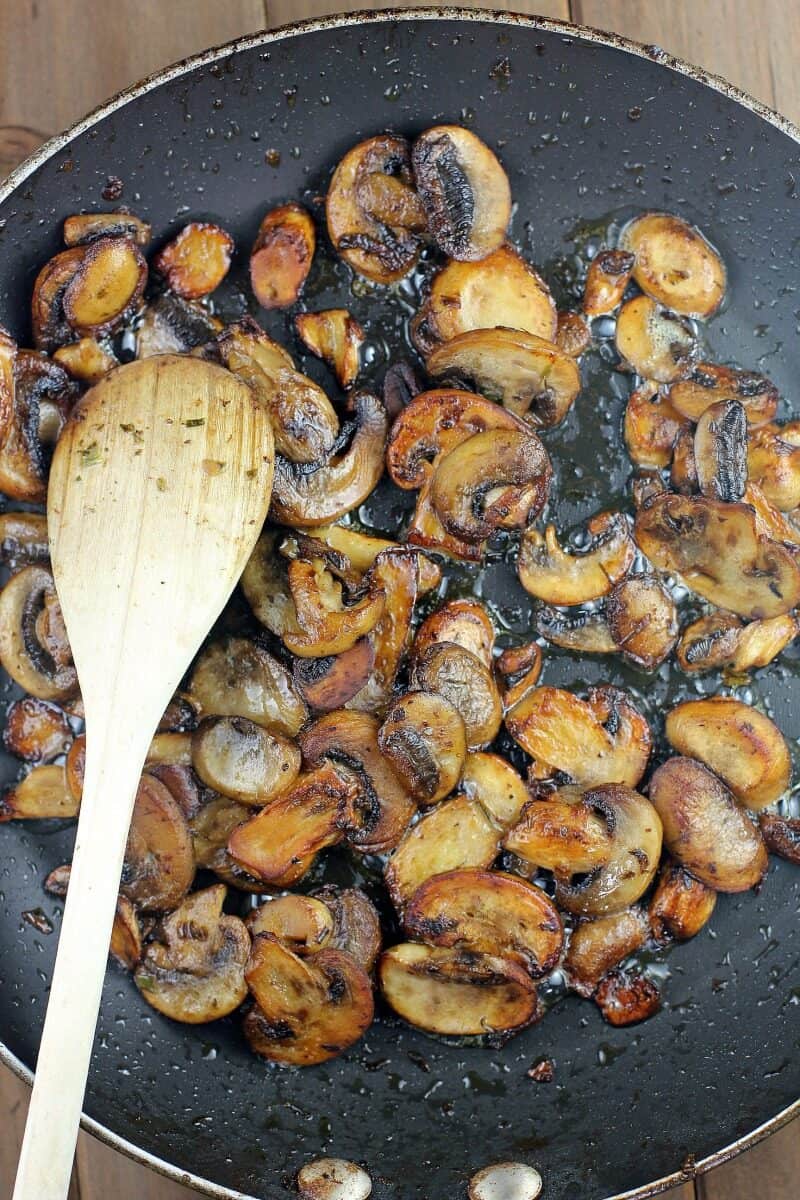 The technique of browning mushrooms is one of those key cooking skills that I have found is SO useful in so many dishes, and I use it very often. Because mushrooms are full of moisture, the key is simply to get that moisture to evaporate off quickly so they can caramelize. Browning mushrooms properly (a la Julia Child) takes so little time, but it is literally half the taste of a dish – it is THAT important!
How to Brown Mushrooms
1 or 2 T unsalted butter (can vary with the recipe)
8 oz sliced mushrooms
Heat a medium saute pan on high. Add the butter and melt until you hear it start to sizzle. Add the mushrooms. Toss. Now leave it for a minute or two. Toss a little, and leave it again. Repeat. Add NOTHING – NO SALT especially – they won't brown if you do. You may reduce the heat a notch, but keep them cooking in only butter, tossing occasionally, until they are all browned and AWESOME! Remove from heat and proceed with whatever dish you like.
~✿♥✿~